We had been looking forward to our European river cruise for weeks. Then a few days before our trip, we got a notice from our cruise company. Due to abnormally low water on the Rhine, all river traffic had been shut down near Cologne, Germany. The ship couldn't reach our embarkation city in Switzerland. There would be no cruise on the Rhine that next week.
Of course, we were disappointed. Visions of German castles and French vineyards had been dancing in my head for months—and now it wasn't going to happen.
Mother Nature can sometimes put a damper on your vacation plans, and that can be disappointing, especially after you've put time and effort into planning your trip. Sometimes, though, life doesn't go as planned. In our case, drought in Europe last summer caused river levels to drop so low in the fall that river traffic on the Rhine was affected for weeks. There was nothing anyone could do to fix that.
Fortunately, it didn't ruin our vacation. That's because we had purchased travel insurance ahead of time, and we had booked with a reputable river cruise company, AmaWaterways.
The AmaWaterways team worked quickly to put together an alternative cruise itinerary. Instead of cruising the Rhine through Germany and France, we cruised the waterways of the Netherlands and Belgium. Even better, in addition to our altered cruise, the company offered passengers a certificate for a free cruise at another time.
The only problem was, our new cruise itinerary was leaving from Amsterdam instead of Basel, Switzerland, our original destination. That's where our travel insurance came in.
We had purchased a travel insurance plan through Allianz, a travel insurance company that we have used for years. Our plan included trip interruption and trip cancellation coverage. This was a trip interruption due to the environment, so any changes were covered. We booked a flight from Basel to Amsterdam, and Allianz soon reimbursed us for the flight.
Read the Fine Print
When booking with a travel company or provider, be sure to read the fine print in your purchase agreement. Cruise companies, for example, often have to deal with weather. Some have weather guarantees; others don't.
"Know what your cruise line policy is on cancellations and changes," advises Colleen McDaniel, senior executive editor of Cruise Critic, a large online cruise resource. "Virtually all cruise companies have their contracts online. It also helps to work with a travel agent because they are knowledgeable about the cruise lines and well-versed in travel insurance."
Buy Travel Insurance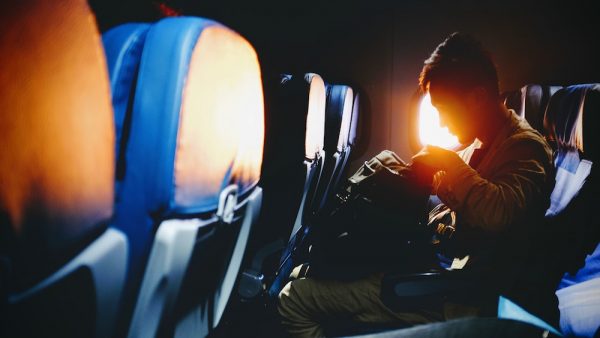 The most important thing you can do to protect your vacation is purchase travel insurance, adds McDaniel. Plans vary, so take time to compare them. You can purchase a plan that covers an individual trip or an annual travel insurance plan. It's best to pick a plan with trip cancellation and interruption benefits, as well as travel delay benefits or missed connection coverage.
When traveling overseas, purchase a plan with emergency medical coverage, as well as emergency medical transportation benefits. This would cover you in case you had an illness or accident abroad and needed to be transported to the nearest appropriate medical facility. It would also cover medical transportation benefits in case you needed to return home with a medical escort.
Look Ahead and Have a Backup Plan
Air travel is especially vulnerable to weather delays and cancellations. It's helpful to keep an eye on upcoming weather conditions at your destination, especially if you're traveling to the southeast or the Caribbean in the hurricane season (from June 1 to Nov. 30) or traveling during the winter.
When a big storm is approaching, some airlines will let you rebook your flight to go out earlier at no extra charge. To give yourself some wiggle room in case there are flight cancellations, try to book the first flight of the day, so other options are available if something happens. If you're flying out for a cruise, consider flying in the night before.
If you get to the airport to find your flight canceled, go to the customer service counter right away, even if the line is long. While in line, get on the phone with the airline's customer service. They may be able to help you before you reach the front of the line.
While canceled flights are disappointing, keeping your cool with airline representatives will ensure better assistance. They are often overwhelmed with demands and trying their best to assist. Maintaining a pleasant demeanor helps everyone involved.
If you do end up stuck at the airport for a night, book a nearby hotel right away. During major storms, they can fill up quickly. Depending on your travel insurance plan, your hotel stay may be reimbursable.
Traveling by Car
When traveling by car, it's also key to keep an eye on the weather. If you've ever traveled by car across the Midwest in winter, you know this is important. Interstate highways can close completely when conditions become dangerous. Phil and Krista Miller learned this while traveling from Oklahoma to Denver over the holidays. When they saw that I-70 was likely to shut down in Kansas, they altered their route to go west across Texas and New Mexico instead. While their altered route took longer, they discovered several new places in New Mexico and southern Colorado and arrived safely.
Look on the Bright Side
Your mental outlook can affect your whole journey. While it may sound trite, it helps to keep a positive attitude. Sometimes the best plan is to go with the flow. Travel is about the destination, but it's also about the journey. It can enrich our lives, even when it doesn't go as planned.
Janna Graber has covered travel in more than 45 countries. She is the editor of three travel anthologies, including "A Pink Suitcase: 22 Tales of Women's Travel," and is the managing editor of Go World Travel Magazine.