It seems we classical musicians feel lucky if nowadays the general public has any familiarity at all with classical music. We don't even mind if a certain amount of music gets called classical that didn't used to be. It was way back in 1990 that the Three Tenors won a Grammy for "Best Classical Vocal Performance" with a CD that included "Memory" from the musical "Cats," the 1940s French pop hit "La vie en rose," and the "West Side Story" songs "Maria" and "Tonight."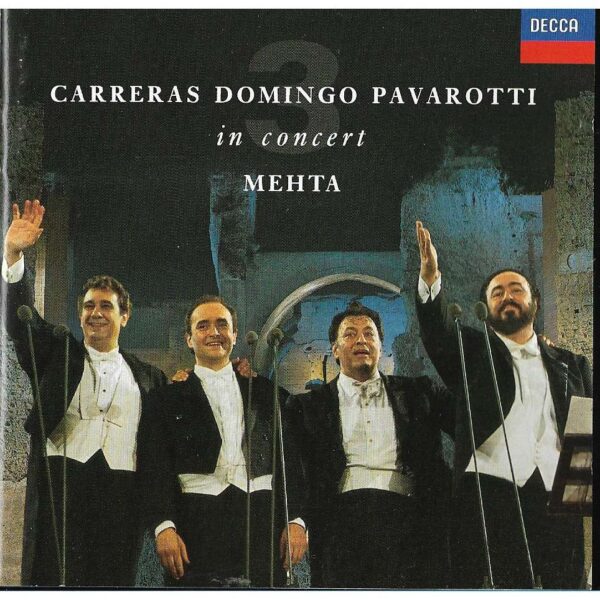 However, it was not too long ago that the public actually had a pretty good knowledge of traditional classical music. Leonard Bernstein's "Young People's Concerts" were even aired in weekend prime time on CBS during the 1960s. Pretty much everyone knew Disney's movie "Fantasia" and its musical selections.
It was not uncommon to see performances of classical music in the Miss America talent competition and on popular TV variety shows. "The Ed Sullivan Show" showcased not only the Beatles but also, among many other classical performers, the 13-year-old Itzhak Perlman performing the Mendelssohn Violin Concerto in 1958,and Birgit Nilsson and the Montreal Symphony performing an excerpt from Puccini's opera "Turandot" in 1967.
You could hardly watch a "Looney Tunes" cartoon without getting a classical music education, as in their wonderful cartoon "What's Opera, Doc?" featuring a mash-up of Wagner excerpts (analyzed thoroughly in its own Wikipedia article).
My parents used to shop at a grocery store that offered this bonus: If you spent a certain amount in your weekly shopping trip, you could buy at a discount another vinyl 33-speed record as the next weekly installment of a "Great Classical Music" collection.
The collection included, at the start, a big book with sleeves in which to insert each of the new records you bought, and pages with program notes. In the school concert band, we played transcriptions for band of popular classical overtures in addition to our Souza marches. Every kid who played in a high-school band knew about Gioachino Rossini, Richard Wagner, and Pyotr Ilyich Tchaikovsky.
Classical Subcategories
In those heady days, we even had the luxury of recognized subcategories of classical music, designating some classical pieces as "light classics." These included the most easily understood and tuneful or popularized compositions like Rossini's "William Tell Overture" (1829), famous for its use as the "Lone Ranger" theme, or Alexander Borodin's "Polovtsian Dances" (1887) from which had come the tune for the popular song "Stranger in Paradise," featuring the incomparable vocal of Vic Damone in the 1955 film version of the musical "Kismet."

From Sergey Rachmaninoff's second piano concerto (1901) came the great pop hit "Full Moon and Empty Arms."

From Frédéric Chopin's popular "Polonaise in A-flat" (1842) came Perry Como's career-making 1945 hit, "Till the End of Time."

Likewise, Chopin's "Fantasie Impromptu" in C-sharp Minor (1834), could be heard as Judy Garland's tune for "I'm Always Chasing Rainbows" in the 1941 film "Ziegfeld Girl," with a cast including Jimmy Stewart and Lana Turner.

Both of these last two Chopin originals, on their own, became popular hits thanks to the unprecedented fame of classical pianist Van Cliburn (1924–2013), whom the Associated Press dubbed a "rock star" when he won the International Tchaikovsky Competition in Moscow in 1958 as an American during the Cold War. He was celebrated through his bestselling albums, concert tours, and numerous TV appearances, even as the "mystery guest" on the popular game show "What's My Line?" in both 1959 and 1962.
How many classical pianists today are on the lips of the general public, as was the name of the great Van Cliburn?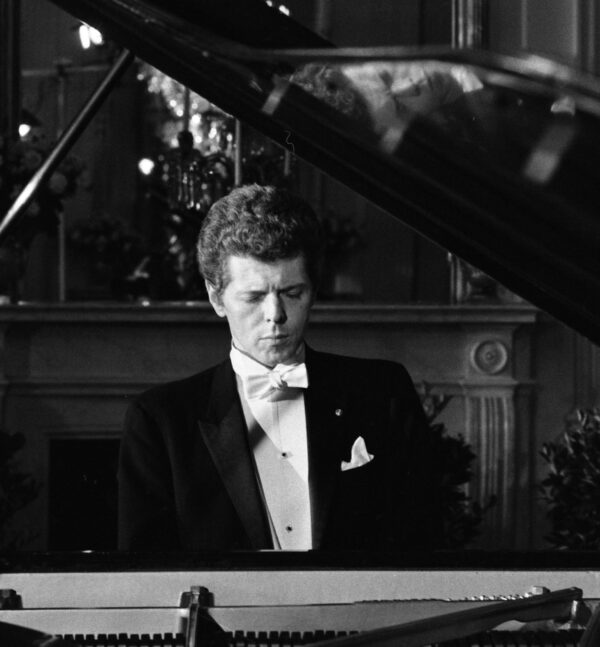 Reclaiming the Lost Joy of the Chestnuts
The classical subcategory of "Chestnuts" referred to "sure-fire" pieces, the ones with the most memorable tunes to win anyone over to an appreciation of classical music. If the chestnuts were ever needed in the world, perhaps it is no more than today, when beauty still has the power to soften the many hard feelings, anxieties, and stresses we often experience. Here are a few to soothe your savage breast. (By the way, it's not "savage beast"; the quote is from the play 'The Mourning Bride," 1697, by William Congreve.)
Here are just a few of the many chestnuts, but you can enjoy thinking of others to add. I must start with a childhood favorite, the very popular "Peer Gynt" (1875) by Norwegian composer Edvard Grieg, which was composed as incidental music for Henrik Ibsen's 1867 play of that name.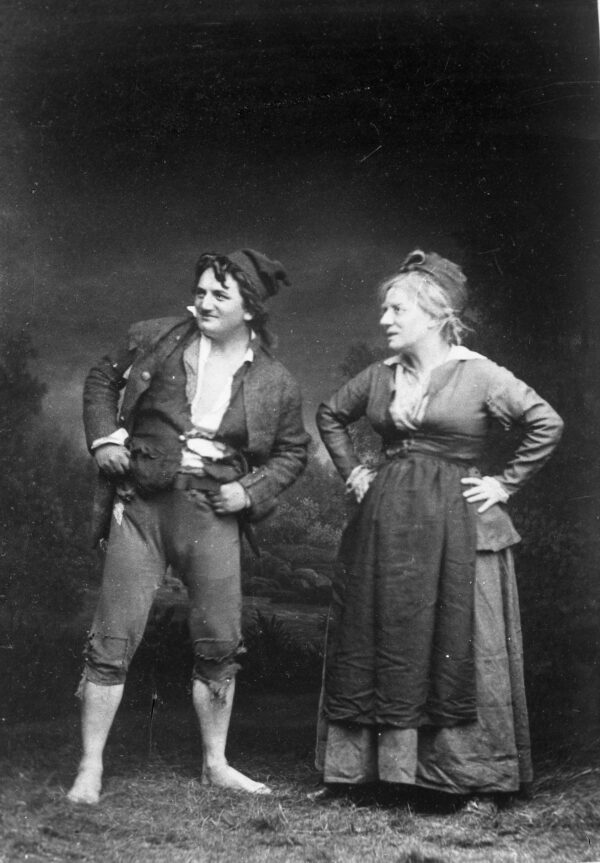 Several animated and live film versions were made for kids, and a whole Broadway musical was made of Grieg's life (including music from "Peer Gynt"), called "Song of Norway" (1946), spawning a 1970 film version staring Florence Henderson, best known as the mom on "The Brady Bunch."  Who can forget "In the Hall of the Mountain King" from "Peer Gynt," among its many famous numbers.

Two undisputed chestnuts that appear in Disney's 1940 animated film "Fantasia," both already extremely well-known before that film used them, were "The Sorcerer's Apprentice" (1897) by French composer Paul Dukas and "Night on Bald Mountain" (1867) by Russian composer Modest Mussorgsky, best known in its 1886 version, arranged by fellow Russian Nicolay Rimsky-Korsakov.
The enduring and iconic portrayal of the apprentice by Mickey Mouse has surely made that composition among the best-known classical pieces outside of the concert hall.

For "Fantasia," the legendary conductor Leopold Stokowski made his own arrangement of "Night on Bald Mountain" (sometimes titled "Bare" Mountain), charmingly spooky but with animations that can even be scary (just a little warning) to some smaller children.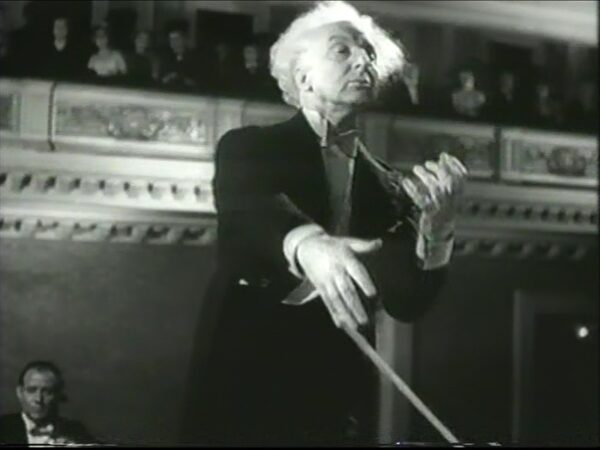 Alas, I will mention only one more beloved chestnut, the beautiful and quintessential 1886 depiction of "The Swan" from "The Carnival of the Animals" by Camille Saint-Saëns.

This one happens to be a favorite of players of the novelty instrument called the musical saw, and it is not to be missed in that version. (I must have heard it on the saw at least a few times on Ted Mack's "Original Amateur Hour," popular on radio from 1934 to 1945 as "Major Bowes Amateur Hour," and on TV from 1948 through the 1960s.)

All of these works once enriched American culture and could do so again, especially as an introduction to classical music for someone who has heard little of it. For those who do remember but have not heard them in a long time, they offer a heartwarming revisit to a more innocent time, not to mention immense enjoyment.
American composer Michael Kurek is the author of the book "The Sound of Beauty: A Composer on Music in the Spiritual Life" and the composer of the Billboard No. 1 classical album "The Sea Knows." The winner of numerous composition awards, including the prestigious Academy Award in Music from the American Academy of Arts and Letters, he has served on the Nominations Committee of the Recording Academy for the classical Grammy Awards. He is a professor emeritus of composition at Vanderbilt University. For more information and music, visit MichaelKurek.com