WASHINGTON, D.C.—Shen Yun Performing Arts gives people around the world a chance to see what real China is like, said two professors after seeing the classical Chinese dance and music company perform at the Kennedy Center Opera House on July 16.
"It's very significant," said Nia Mahallati, a government contractor and professor at Webster University, specializing in law.
"There's a level of lack of understanding or lack of appreciation for what's happening in China, so this [performance] opens up the information for people who otherwise would not be exposed to or understand," said Charlie Painter, also a government contractor and college professor at the Webster University and the Marymount University, specializing in cybersecurity.
Shen Yun was formed in 2006 in New York by a group of leading Chinese artists who wished to revive China's traditional culture which had been all but destroyed after decades of communist rule.
Mr. Painter said many people don't know what is currently happening in China, so Shen Yun gives them a chance to see the different aspects of the Chinese culture, and the current situation in China.
"It is a great ambassador for the Chinese people, here in the United States, in Europe, and I'm sure elsewhere in Asia, in Africa. What great ambassadors of China."
Ms. Mahallati said she loved seeing the traditional culture of China through Shen Yun, and Mr. Painter added that they both admired the skills of the dancers.
"We were talking about the athleticism of the dancers, beautiful choreography, the professional training of the dancers themselves, and the time they put into this," Mr. Painter said. "We appreciate excellence, and that's excellence."
'So Moving'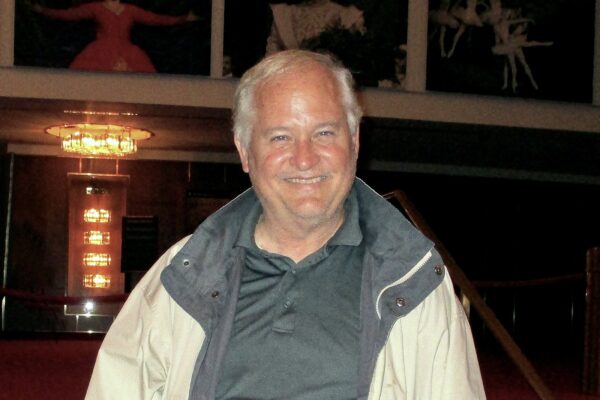 Tracy Haines, the senior policy advisor at the Federal Emergency Management Agency, said Shen Yun is very moving, and he and his family would love to come back each year to see it.
"My daughter has an interest in Chinese culture, [and] loves to potentially dance, so I thought we would consider even moving to the university that teaches Chinese classical dance. It was just so fantastic," said Mr. Haines, referring to the Fei Tian Academy of the Arts in New York.
"It was just incredible. The dancers, the musicians, the vocalists, were all just awesome."
Mr. Haines said he was first attracted to come and see Shen Yun because of classical Chinese dance, but he said he and his family "were educated on far more than that."
"There's this view of the world and people, and the importance of life and paying respect to others. It was just fantastic," he said. "The [lyrics] that were [projected] across the screen was just lovely, when the vocalists were performing."
Mr. Haines added that he was "touched by the messages" he saw in the different aspects of the performance, describing them as being about "pursuing truth" and other themes.
"The performance was astounding," he said.
Reporting by Frank Liang and Terri Wu.
The Epoch Times is a proud sponsor of Shen Yun Performing Arts. We have covered audience reactions since Shen Yun's inception in 2006.