Taking a flight doesn't have to affect your health and happiness levels in negative ways. Use your next trip to the airport as an excuse to try these wellness-forward goodies, all priced at $25 or less.
Travel-sized and TSA-friendly, they're especially well-suited to your list of must-pack in-flight essentials.
iFLY Smart Kit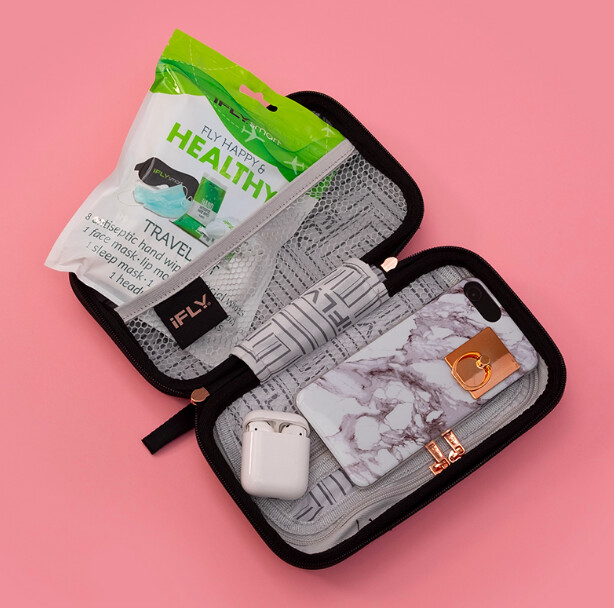 The iFLY Smart Kit (iFlyLuggage.com; $18 for a 2-pack) helps you skip out on sick days by equipping you with all the items you could need to ward off stray germs in-flight. It comes in compact resealable packaging and includes antiseptic hand wipes, facial wipes, a headrest cover, a sleeping mask, a face mask, earplugs, and even lip moisturizer so you'll stay hydrated, happy, and germ-free all flight long.
PlaneAire Surface & Air Purifying Travel Mist
Never be grossed out by your dirty plane seat again: carry on the anti-bacterial, anti-viral PlaneAire Surface & Air Purifying Travel Mist (PlaneAire.com; $14.99 for a 2-ounce bottle) to keep your personal space clean, even in the thick of travel madness. Made from a blend of six organic essential oils and ingredients from organic fruit, the spray kills 99.99 percent of illness-causing bacteria—think MRSA, salmonella, and staph—and wards it off for hours after just a spray or two to your area. The spray is available at CIBO Marketplace in some airports.
Mack's Ear Plugs
"As a frequent traveler, there's one thing I absolutely can't fly without, and that's my Mack's Ear Plugs," says Craig Anderson of sleep-focused blog Sleeping.Guide. "These things are perfect for travel. Unlike regular earplugs, these are made with silicon, so they fit onto your ear, covering it but not sticking out at all, which makes them perfect for sleeping with. Apparently, they can be used in a swimming pool, but I've never gone that far. When I'm packing my bags, these genuinely come second only to my passport and tickets." Mack's Ear Plugs are available for purchase on Amazon ($3.96 for a 6-pack).
The Good Patch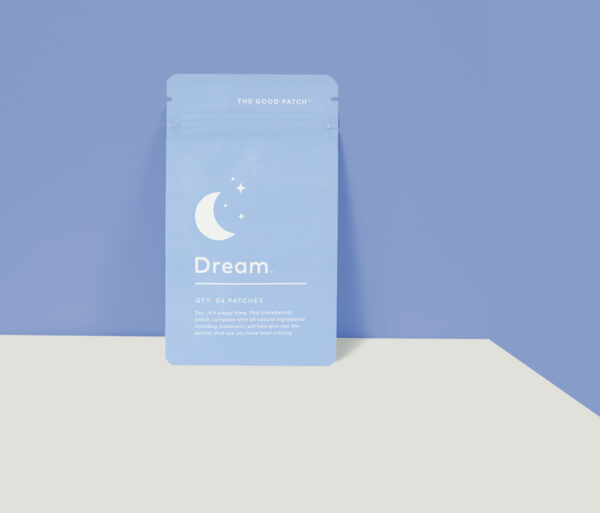 Pop on a discreet skin-affixing patch from The Good Patch (TheGoodPatch.com; $12 each) for wellness-boosting benefits powered by plant extracts. They're available in a variety of hemp- or plant-infused iterations: the soothing Be Calm patch contains 15 milligrams of hemp extract plus menthol; the Pain Relief patch delivers that plus capsaicin; Dream is infused with melatonin, valerian root, and hops; and Soothe delivers mild pain relief properties through capsaicin and menthol. They even have patches for hangovers and hot flashes.
Minnie by OLIKA

Few things are better for your health (and peace of mind) than keeping your hands clean, especially as you encounter new germs and thousands of people while traveling. Enter OLIKA (OlikaLife.com), the natural hand sanitizing spray that contains nourishing aloe vera and soothing essential oils. The ergonomically designed Minnie ($12.99 for two) replaces 15 or more bottles of gel-based hand sanitizer alternatives, and the bird-shaped bottle is TSA-friendly and contains more than 500 sprays, or 250 uses. 
Yumi Nutrition Melatonin Sleep Gummies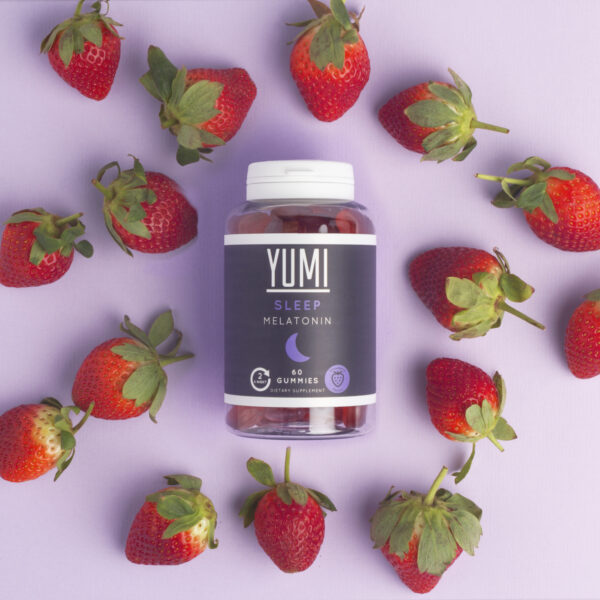 Melatonin is a natural sleep remedy preferred by many, and there's no yummier of a way to get your dose than Yumi Nutrition Melatonin Sleep Gummies (YumiNutrition.us; $15.99 for 60 gummies). While it's widely beloved for its zzz-inducing properties, one of melatonin's lesser-known benefits is its anti-inflammatory effect. Just two gummies will help you fall asleep within half an hour, and they're safe for children, too.
Busy Beauty Wipes

Pop a pack of Busy Beauty's TSA-approved, individually wrapped wipes (BusyBeauty.com) into your carry-on if you've ever felt the urge to freshen up mid-flight. Especially good for long-hauls and layovers, Busy Beauty offers three different lines to cover all your cleansing bases: Gigantic Body Wipes ($13.95 for an 8-pack), Instant Glow Face Wipes ($9.95 for a 15-pack), and Instant Fresh Deodorant Wipes ($9.95 for a 15-pack). All are cruelty-free, vegan, and free of phthalates and parabens. The Gigantic Body Wipes are three times as large and twice as thick as the average baby wipe—think of it like your own personal mini-shower in the airplane restroom.
Olyxir Instant Tea Strips

A non-messy and convenient way to take tea, Olyxir Instant Tea Strips (Olyxir.com; $11.99 for a compact of 10 strips) are made from organically grown California olive leaves as well as adaptogens and fresh fruits. They can be stirred into hot or cold water from the beverage cart and dissolve quickly, and there's no tea bag to toss at the end. Packed with antioxidants and 100 percent natural, they're also free of gluten, sugar, and soy. The strips come in a portable and reusable compact that easily slides into your carry-on, purse, or pocket.
Ethan's Fire Shots 

The only thing worse than the crowds of holiday travel? Adding to the stress of the season by getting sick along the way. Arm your immune system with Ethan's Fire Shots (Ethans.com; $3.99 per 2-ounce shot), made with four teaspoons of organic apple cider vinegar plus spices and a drop of honey. One fiery shot of this age-old remedy, available in original and citrus flavor, and your body will be on the defense against illness.
Chlorophyll Water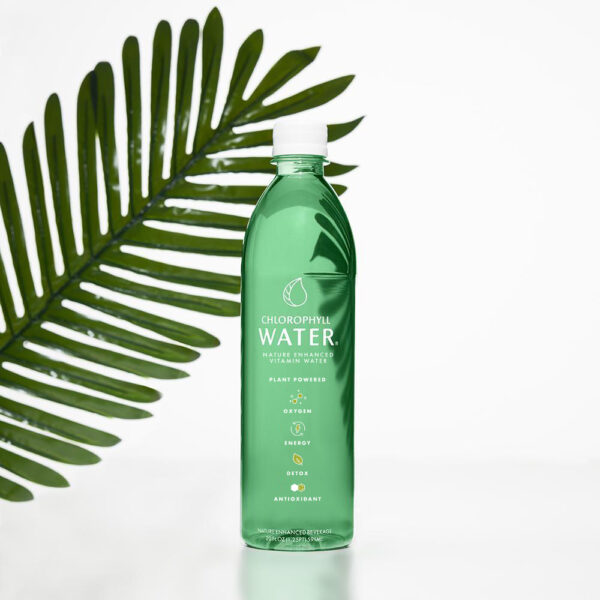 After you clear security, pick up a bottle of Chlorophyll Water (ChlorophyllWater.com; $3.99 per bottle) to sip in-flight as a way to combat jet lag and give your body a plant-powered boost. Chlorophyll is thought to promote healthy pH levels, oxygenate the body, boost energy, detoxify, strengthen the immune system, support cellular regeneration, and more—none of which the beverage cart's sugary canned sodas could ever hope to achieve. This purified water, beloved by Kourtney Kardashian, is enhanced by the addition of the green-pigmented plant substance as well as vitamins A, B12, C, and D. The bottles are landfill-biodegradable, 100 percent recyclable, BPA-free, and non-toxic, so the environment is happy, too. Find in stores around the country, wherever bottled beverages are sold.
Way of Will Sleep Tight Essential Oil Remedy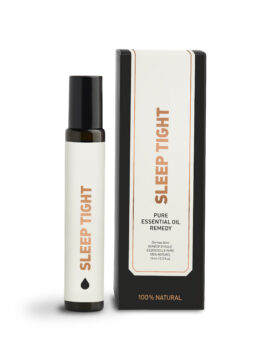 Way of Will's Sleep Tight Essential Oil Remedy (WayofWill.com; $24 for 0.5-ounce when purchased through Macy's) is a tranquilizing blend of essential oils that will help provide a peaceful flight, thanks to the soothing scent of bergamot, geranium, neroli, sandalwood, rose, and sweet marjoram oils. The blend is intended to promote mental peace and physical rest so you'll land feeling uplifted and ready to tackle whatever's next.
itSpray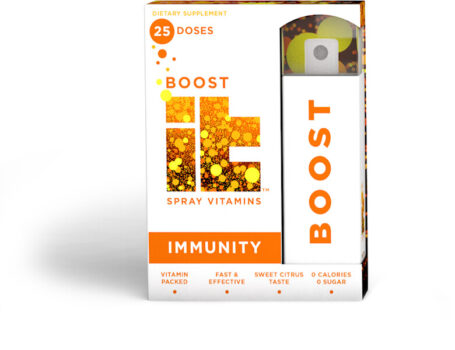 A few spritzes of Boost, Charge, or Dream by itSpray (itSpray.com; $24.99 for 25 doses) can make a big difference in your travel plans. Whether you opt for a blend of vitamins and herbs that will energize you, bring on a nap, or toughen up your immune system, these sprays are power-packed and easy to stash in your carry-on.
Traditional Medicinals Teas
Bringing along a tea bag won't take up much room or add to the weight of your carry-on yet can make a world of difference in your mood and energy levels; in fact, it's one of my favorite in-flight hacks for a hearty dose of hygge. Pack a handful of Traditional Medicinals teas (TraditionalMedicinals.com; $5.29 for a box of 16) to help you find your happy place. Available in a wide variety of blends and benefits, teas like the minty, chamomile-powered Nighty Night and the immune-boosting Throat Coat can be a natural alternative to cold medicines and sleep aids.
Luana Naturals Rosewater Facial Toner
The travel-sized Rosewater Facial Toner ($15 for 75ml) by Luana Naturals (LuanaNaturals.com) is a lightly scented and perfectly refreshing pick-me-up for lifting your spirits in-flight. In fact, the fragrance is so pleasant, you can even spray it on as perfume! The alcohol-free blend contains aloe vera, pure rose oil, and green coffee extract to hydrate and pep up tired skin. Founder Karen Kriebl shares, "When I travel, it is a must-have right along with a good book."
The Cocktail Box Co.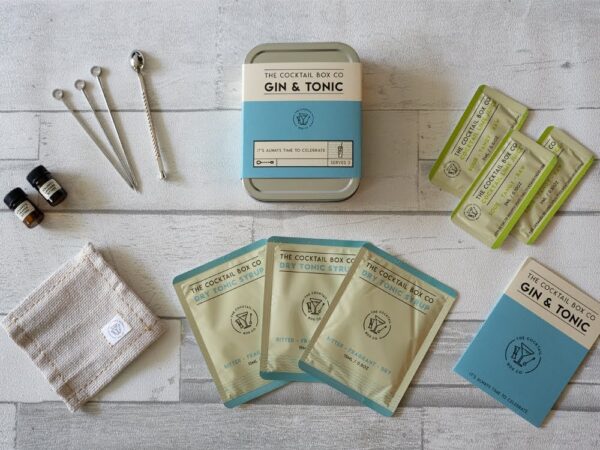 Sometimes, a stiff drink is the best follow-up to reaching the last straw. Whether it's crying babies, restless legs, or frequent turbulence giving you grief, in-flight cocktail kits by The Cocktail Box Co. (TheCocktailBoxCo.com; $20.99 each) are a fun way to up your airborne experience and keep things calm. Choose between Old Fashioned, Champagne Cocktail, Moscow Mule, and Gin & Tonic flavors, mix in the appropriate liquor, and become your own bartender in the sky.
Skye Sherman is a freelance travel writer based in West Palm Beach, Fla. She covers news, transit, and international destinations for a variety of outlets. You can follow her adventures on Instagram and Twitter @skyesherman