Washington State Senator Finds Deep Inner Meaning in Shen Yun
April 2, 2013 3:09 am Last Updated: December 24, 2013 12:44 am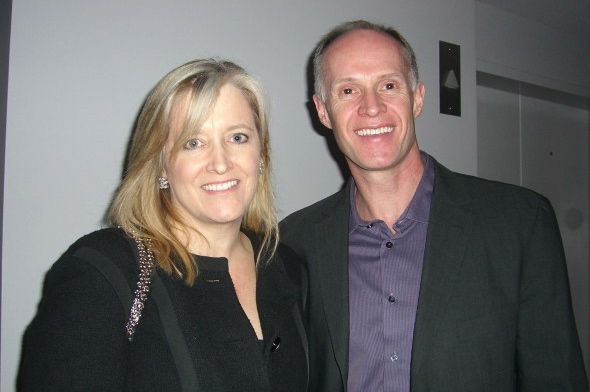 SEATTLE—Every aspect of Shen Yun Performing Art's Saturday evening performance at Seattle's Marion Oliver McCaw Hall seemed to create a lasting impression with Sen. Rodney Tom (D-Wash.).
"It was great just as far as all the colors, the activity, the choreography, the athleticism," he said. "It was neat how it was all put together—and the rich history, obviously, of the country—and how it all coalesced."
Shen Yun seeks to revive 5,000 years of traditional culture nearly lost to the country's rule by the communist regime.
Sen. Tom said that he was impressed by how long classical Chinese dance, which is known for its incredible flips and spins and its gentle elegance, has been a part of China's history.
"Just the rich history," he said. "[The] nature of the dance, that that's been part of the culture and the history of Chinese dance. So, that's one thing I did learn."
According to Shen Yun's website, "Over thousands of years, [classical Chinese dance] was constantly refined, eventually developing into the vast and distinctly Chinese dance form we know today."
"It's amazing to me," added Sen. Tom.
China was once known as The Divine Land. "This profound name describes a land where deities and mortals coexisted," according to Shen Yun, "and a belief that the divine transmitted a rich culture to the people of the earth."
The inner meaning of the performances seemed to emphasize this point for the senator, as well as the importance of the world's people working together in harmony.
"I think what it does show is how much we're alike, rather than how different we are," he said. "Although many people have lots of different beliefs, when you bundle those down to the core essence, we're much more alike—and much more cohesive—than our beliefs are different."
Sen. Tom concluded by reemphasizing the performance's all-around extraordinary arrangement.
"The movement of the music itself, and how that goes together with the dance, is pretty incredible," he said.
With reporting by Rachel Huang and Michael Fitzgerald
New York-based Shen Yun Performing Arts has three touring companies that perform simultaneously around the world. For more information, visit ShenYunPerformingArts.org
The Epoch Times considers Shen Yun Performing Arts the significant cultural event of our time. We have proudly covered audience reactions since Shen Yun's inception in 2006.