A photographer snapped a colorful series of images showing the process of incense production in Vietnam.
Azim Khan Ronnie, 34, from Dhaka, Bangladesh, took the images in Hanoi where the incense sticks have been traditionally made for hundreds of years.
In the photographs, Vietnamese workers can be seen surrounded by thousands of incense sticks as the bamboo bundles are arranged on the ground on sunny days to dry them out.
"The colors and patterns of the incense sticks are amazing. While taking these images, I was enjoying what a beautiful and surreal experience it was," Azim said.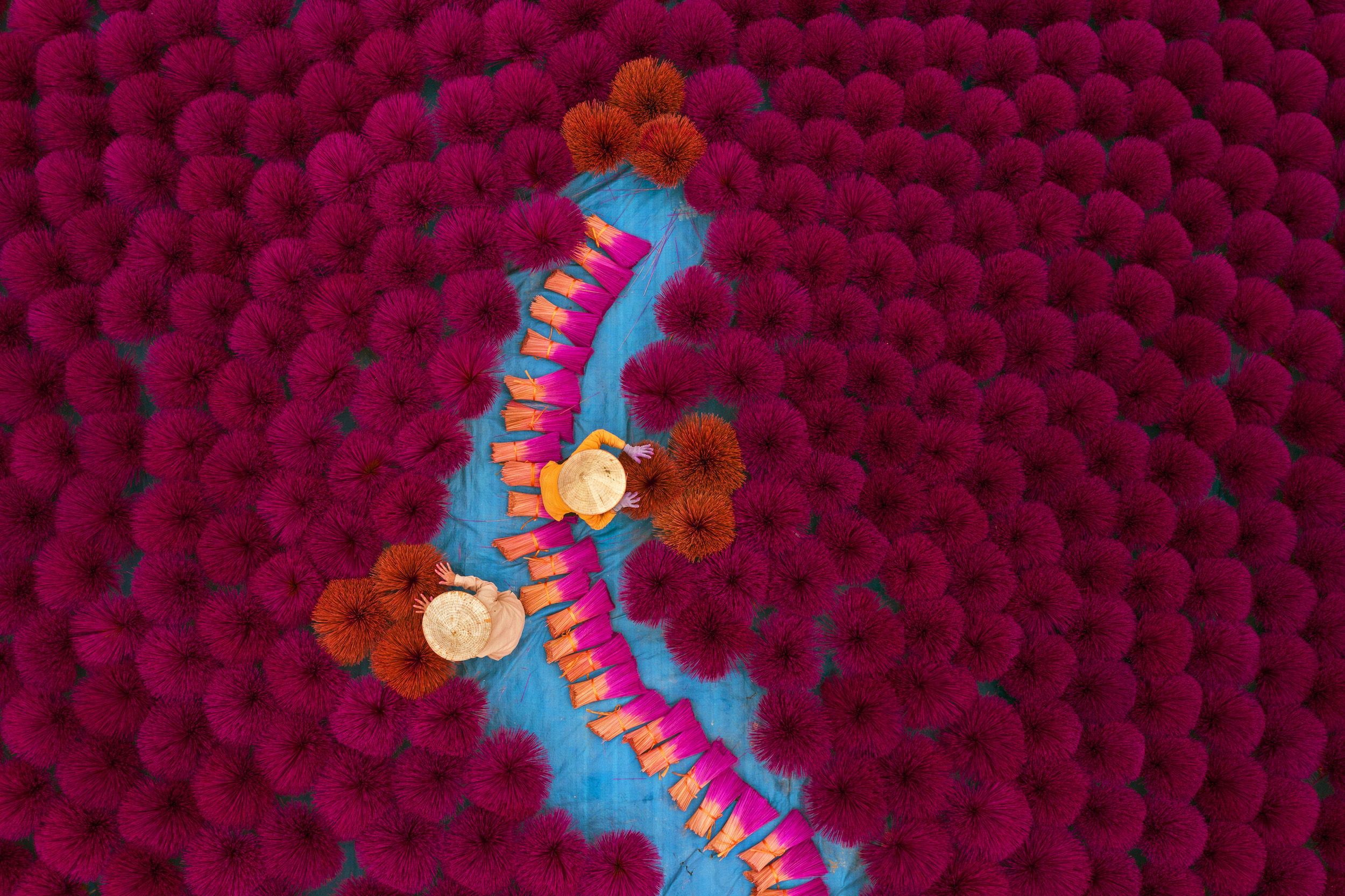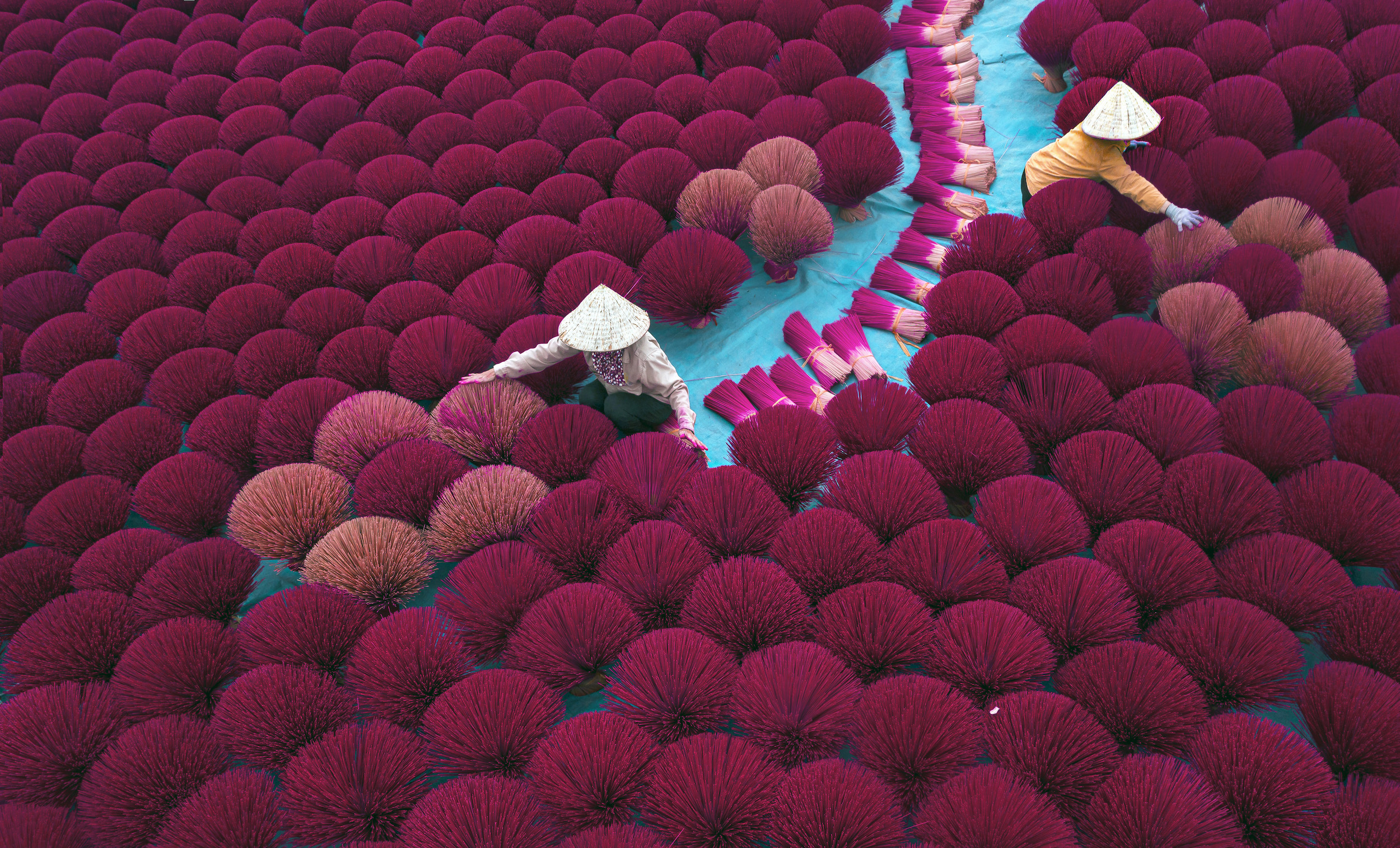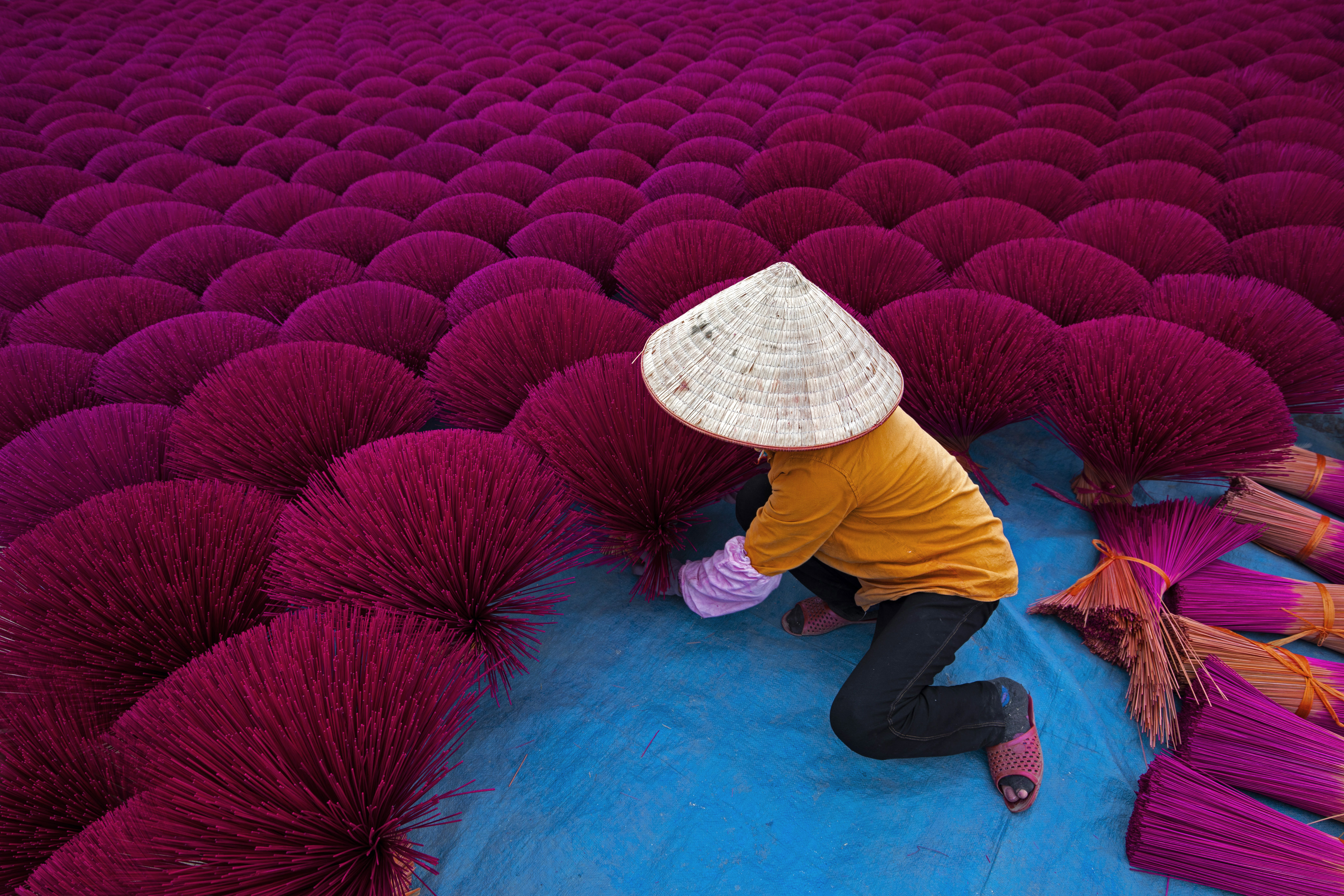 Talking about the process of making these incense sticks, Azim said the bamboo is first split into two, cleaned, and dusted. A third of the stick is colored in different shades such as red, purple or yellow.
"The sticks are laid out on the ground or roadside for about one day to dry them out. After they have dried, the sticks are collected and put into bunches of about 10, and these are fastened together," he said.
"They are then sold around the provinces. Incense plays an important role in the spiritual lives of Vietnamese people, they are used in all worshipping activities."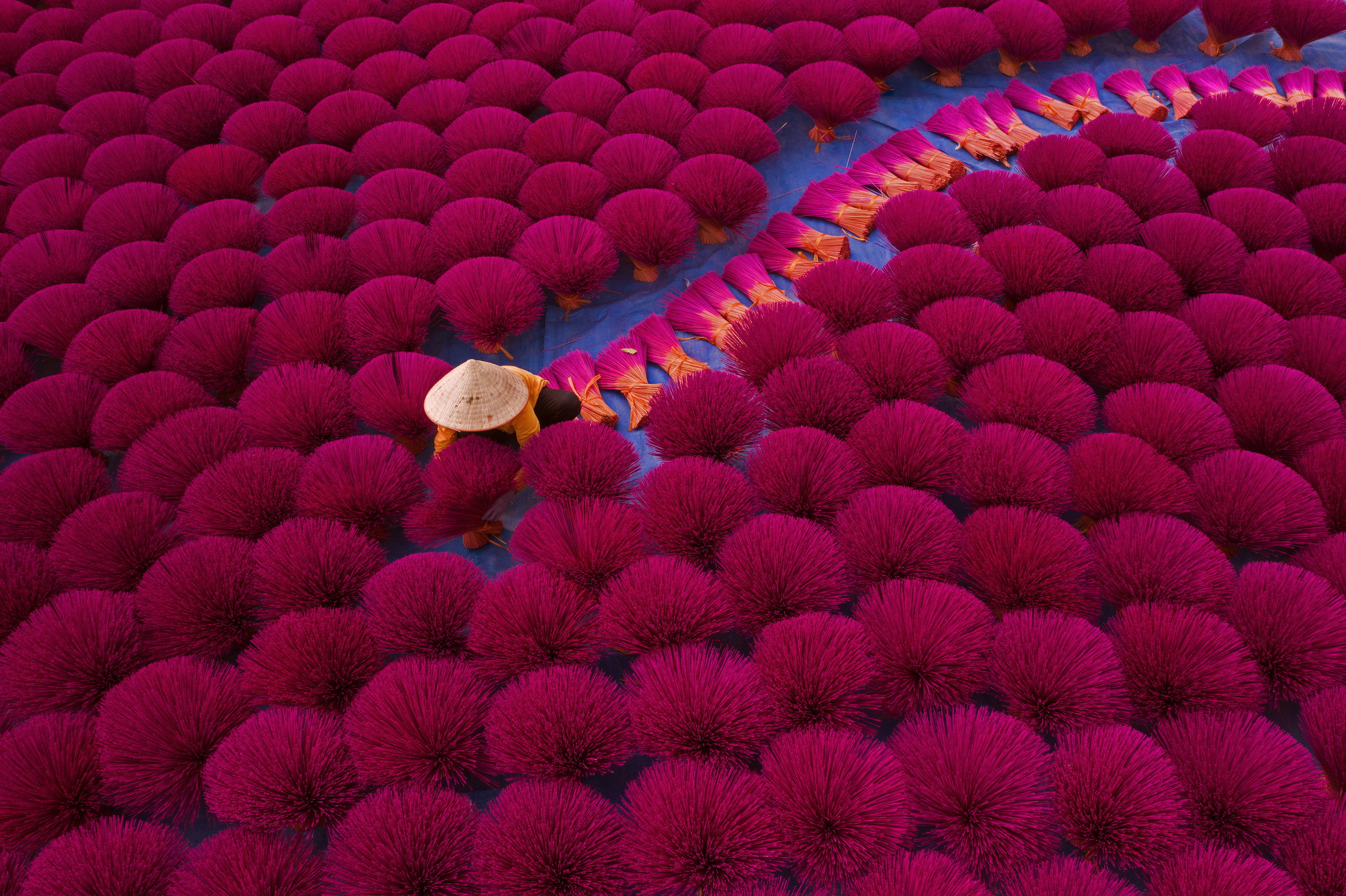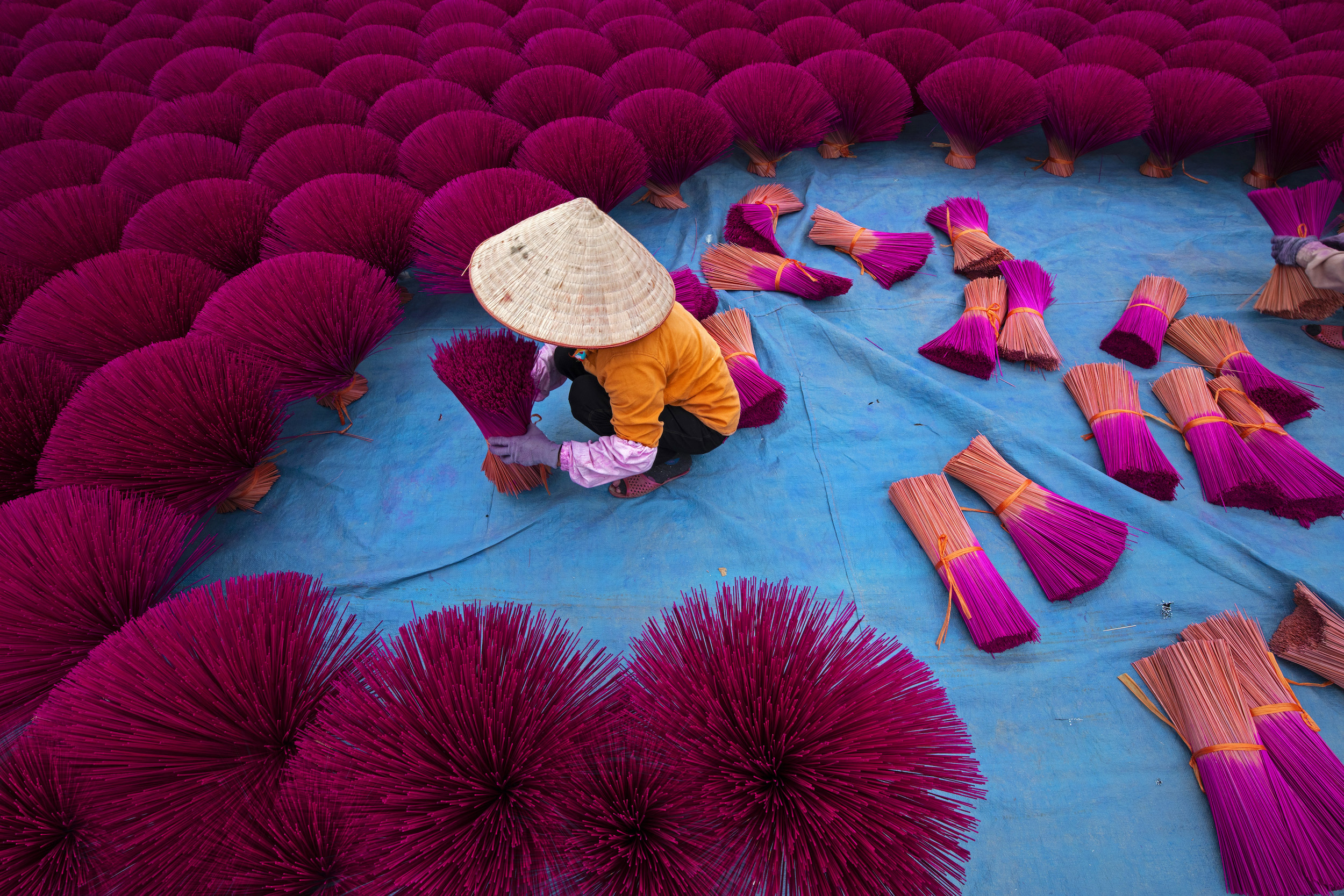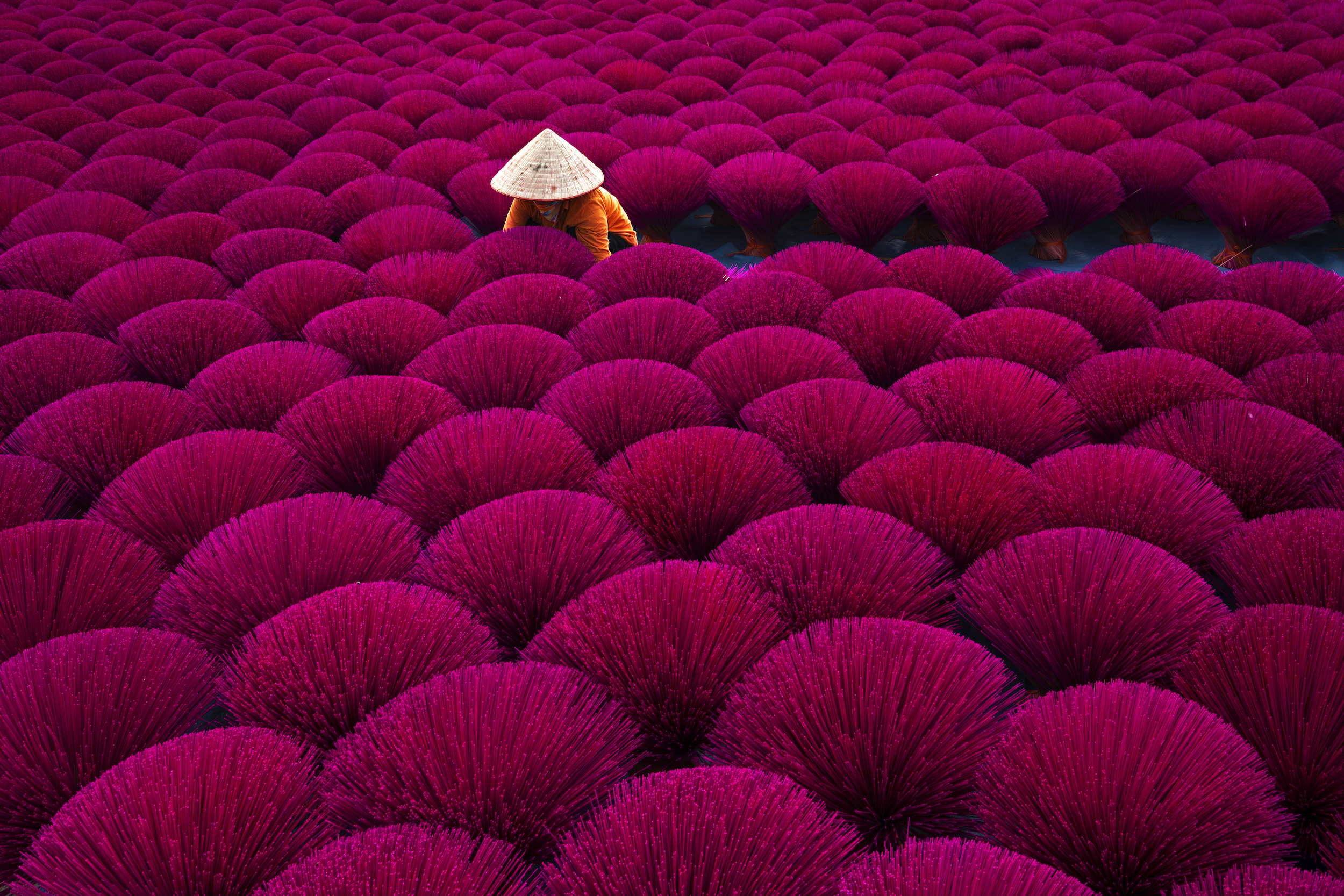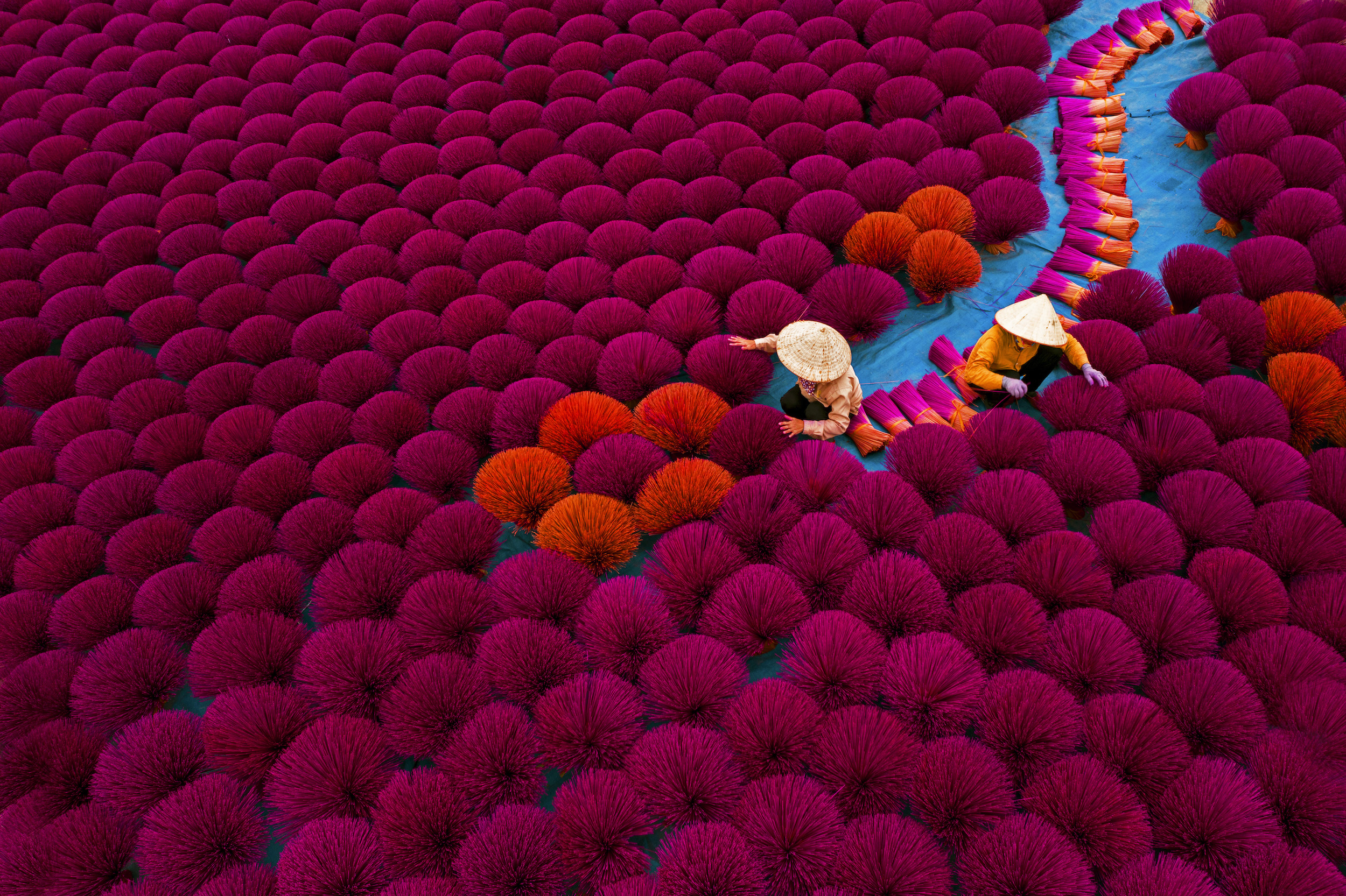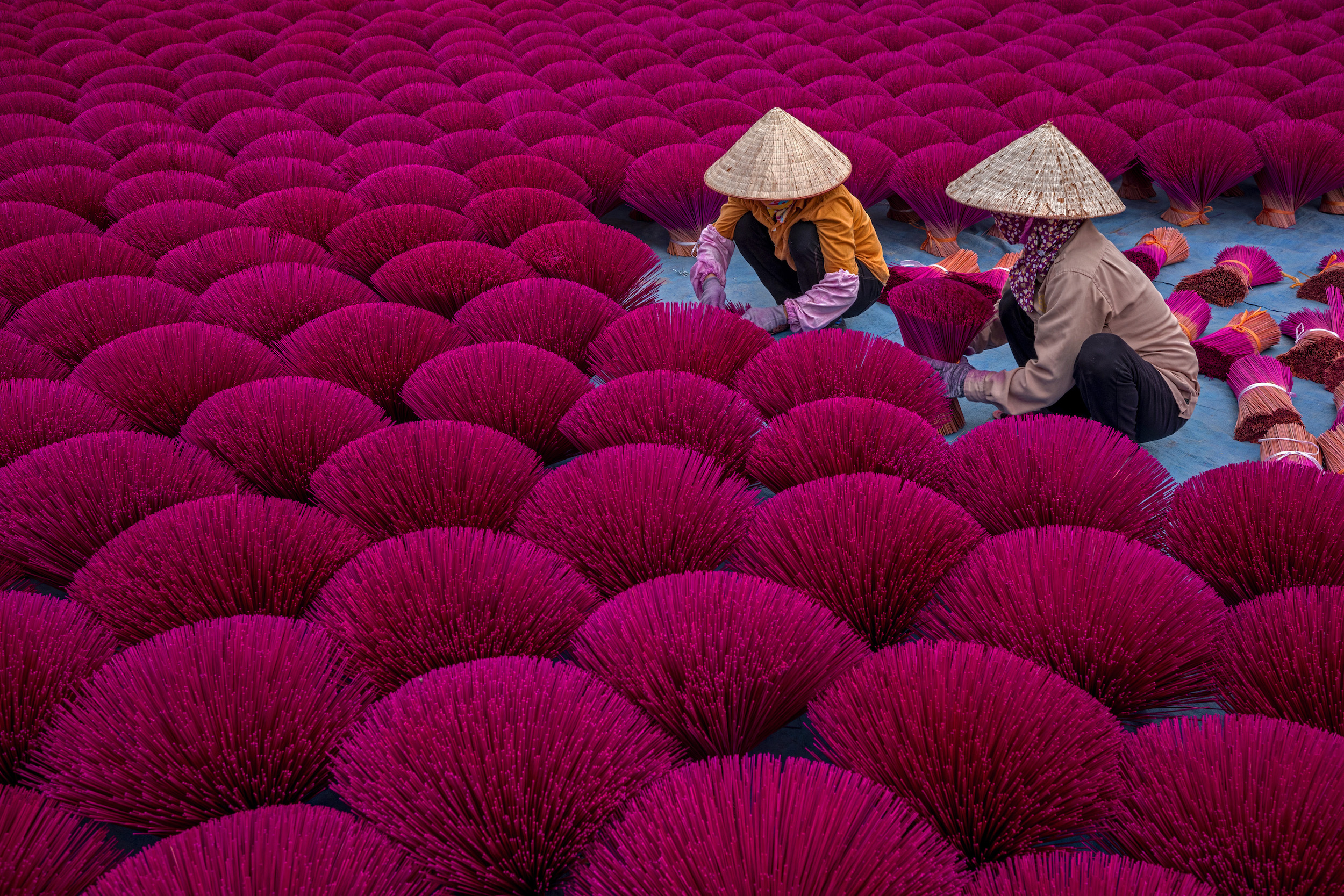 Epoch Times staff contributed to this report.
Share your stories with us at emg.inspired@epochtimes.com, and continue to get your daily dose of inspiration by signing up for the Inspired newsletter at: https://www.theepochtimes.com/newsletter