November's full moon—known as the Full Beaver Moon—offered stargazers a celestial show of historic proportions, as it coincided with the longest partial lunar eclipse of the century. And the photos they snapped didn't disappoint.
Time-lapse photographer Levi Janssen, from Minnesota, who specializes in nighttime photography, arrived out in the field in Waconia two hours early to adjust his settings just before taking a dramatic time-lapse. Over the course of three hours, with one frame taken every nine seconds, he captured the Earth's shadow gradually obliterating the silver lunar sphere.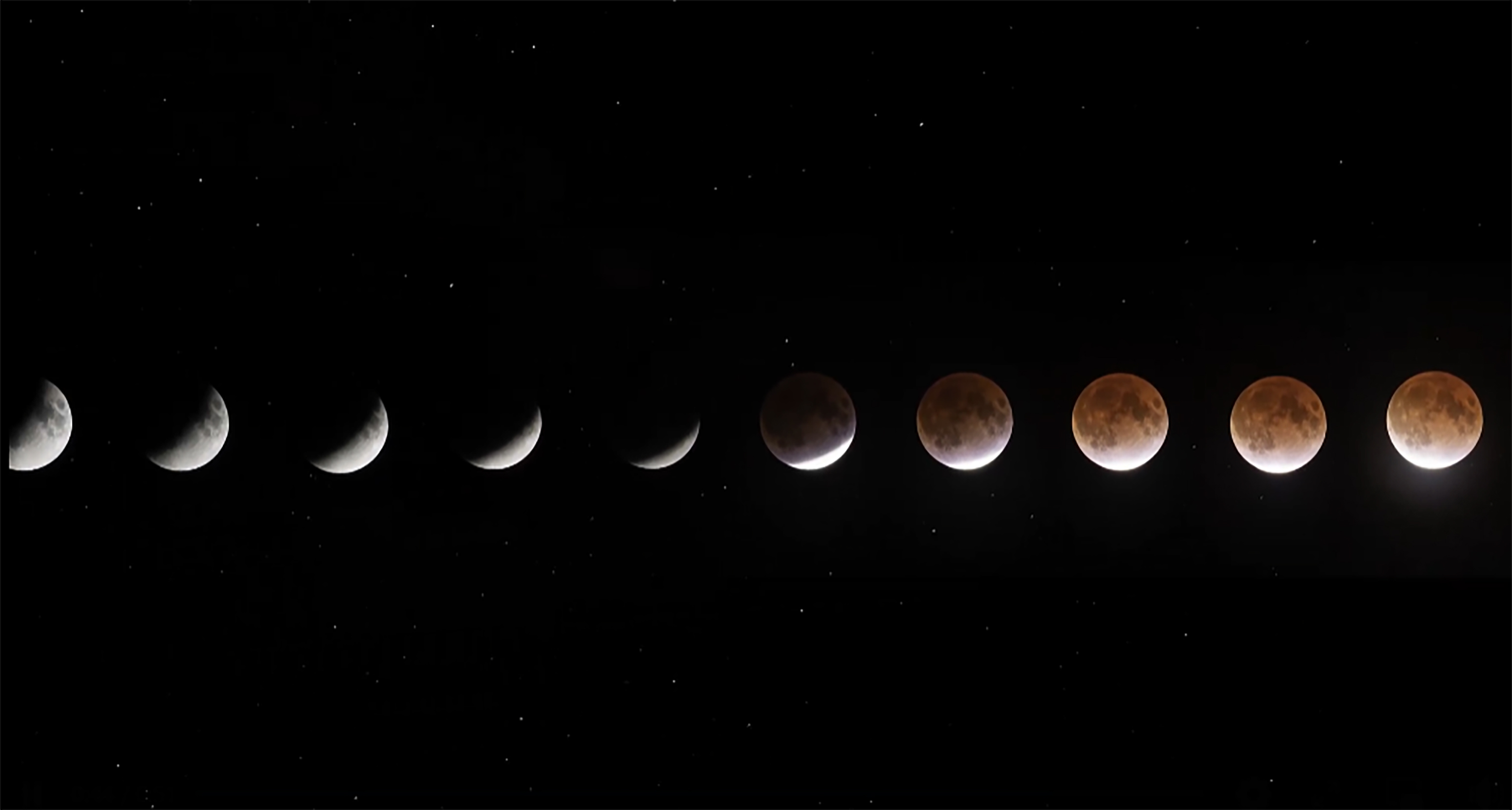 Once shrouded in darkness, the moon appeared to glow a rust red hue as the sun's rays were filtered and refracted through the Earth's atmosphere and cast upon the lunar surface.
"This was my first time putting together a time-lapse of a lunar eclipse like this," Levi told The Epoch Times. "It was a challenge but I am very happy with the results."
Captioning: "This was such a fun video to put together, I hope you enjoy it!", he posted this time-lapse video on social media:
(Courtesy of Levi Janssen)
Michigan photographer Kathy Woods Booth snapped a number of evocative stills of the yellow-tinged Full Beaver Moon, as well as the partial eclipse which then unfolded behind a veil of eerie, iridescent clouds in the skies above.
Kathy told The Epoch Times that "it was a windy night with cloud cover and the moon was in and out of the clouds."
She added that "Nature is full of so many beautiful surprises."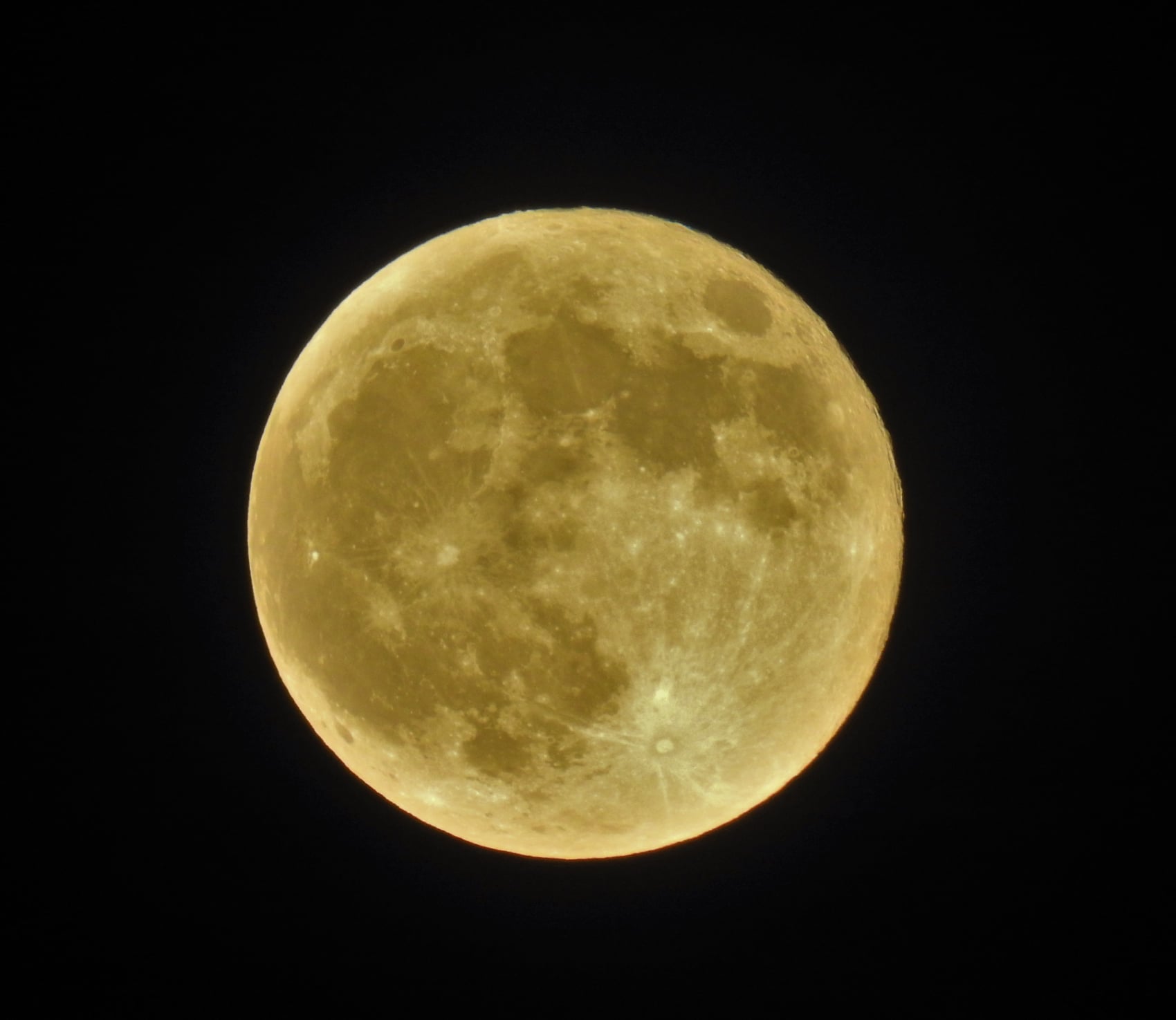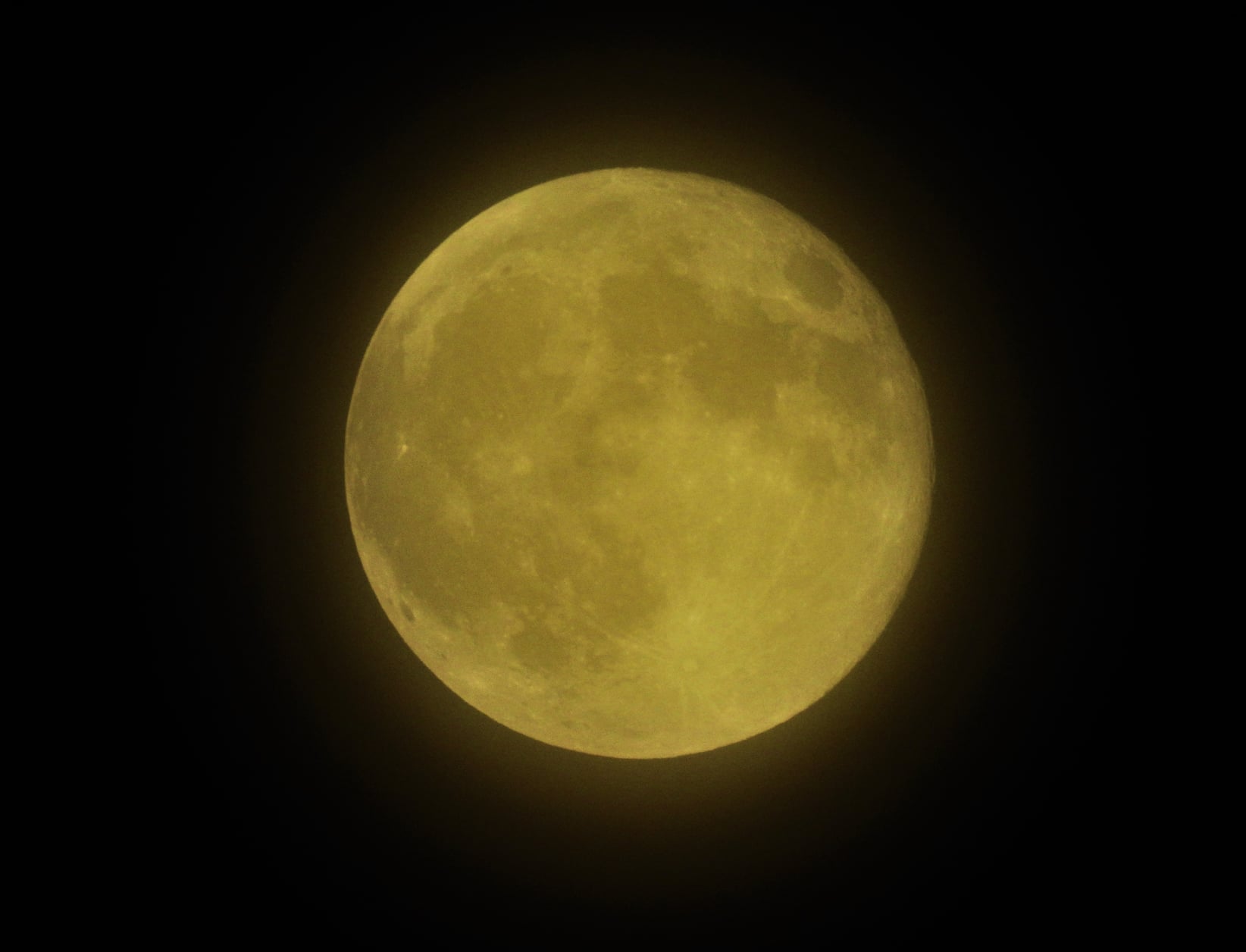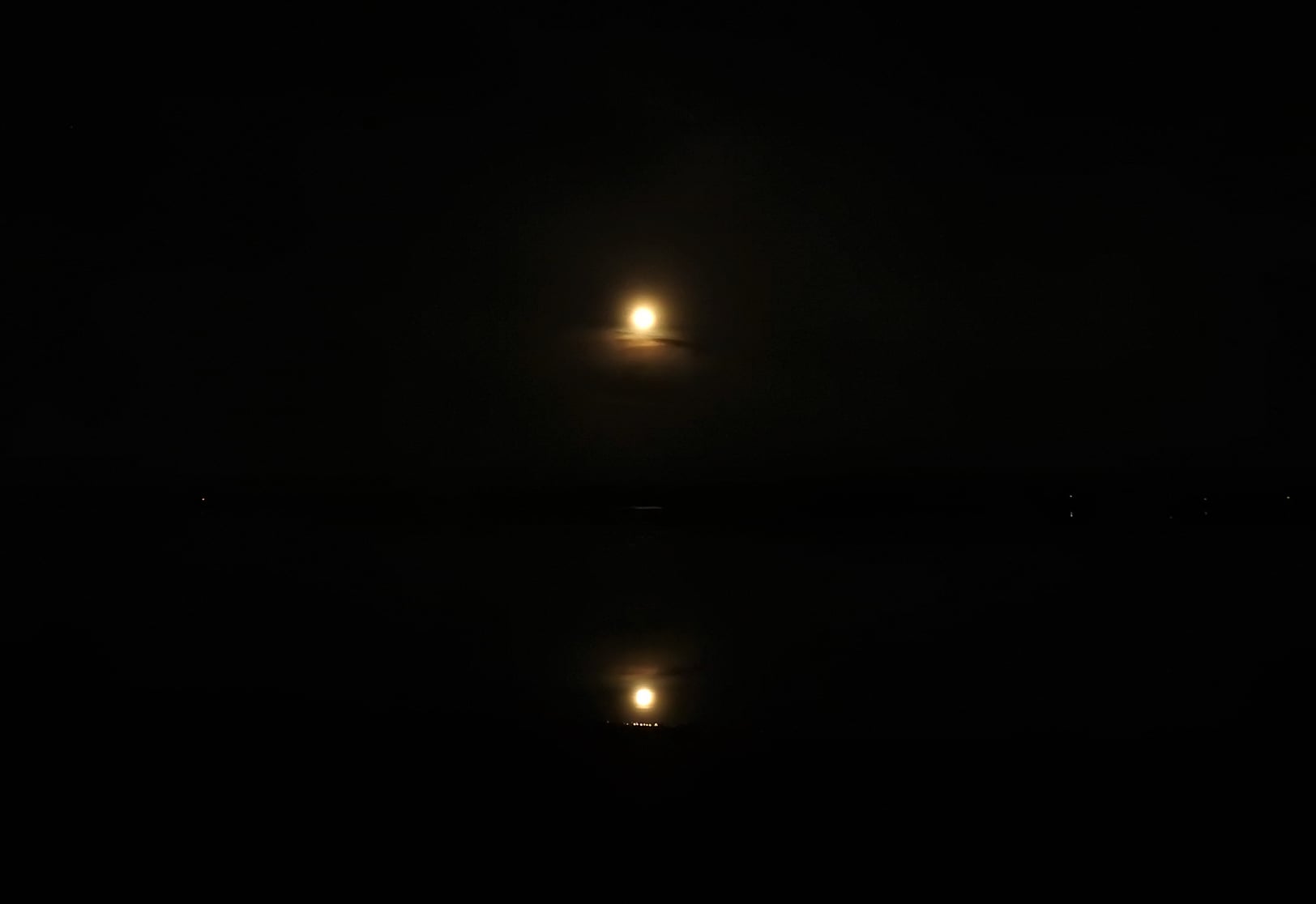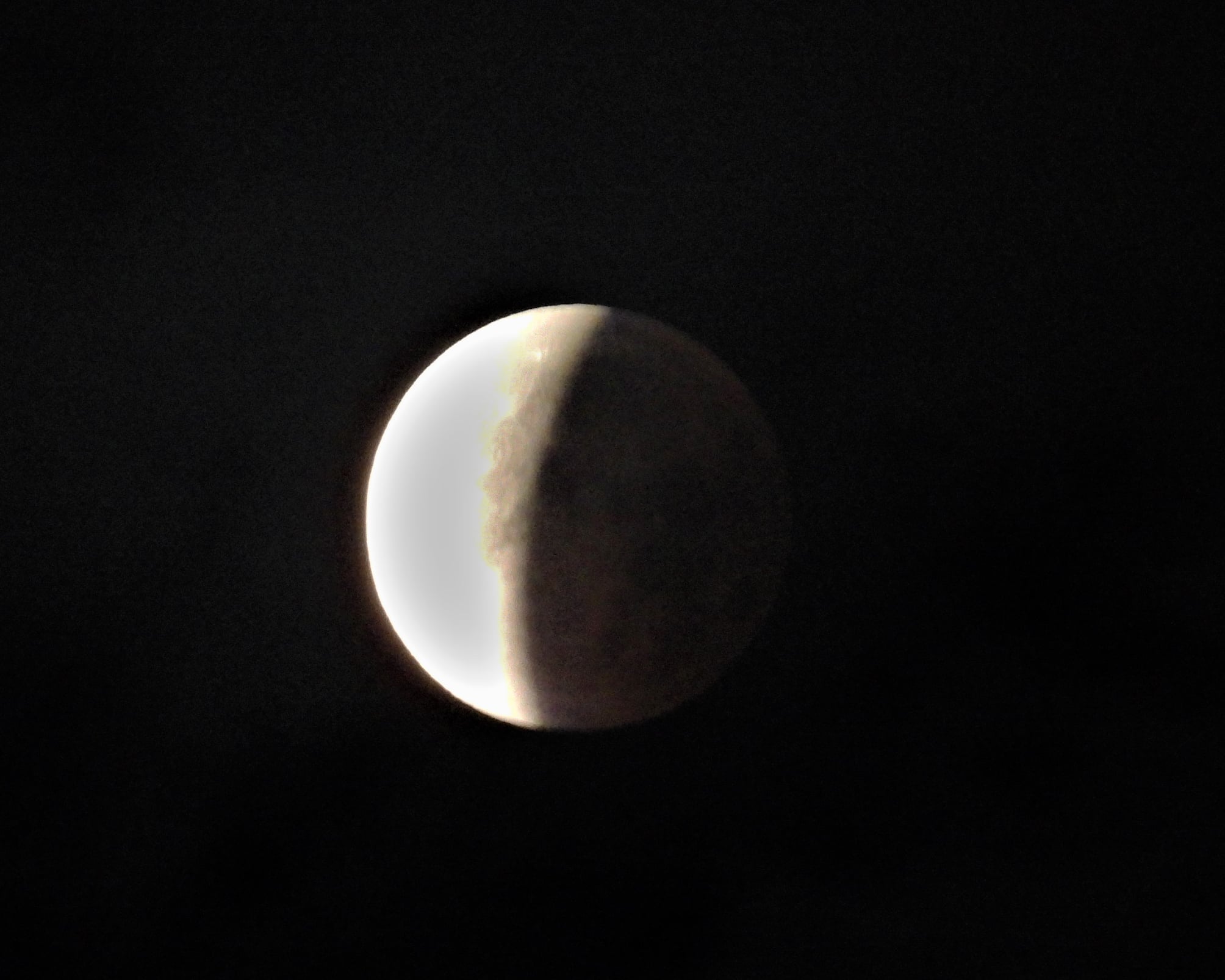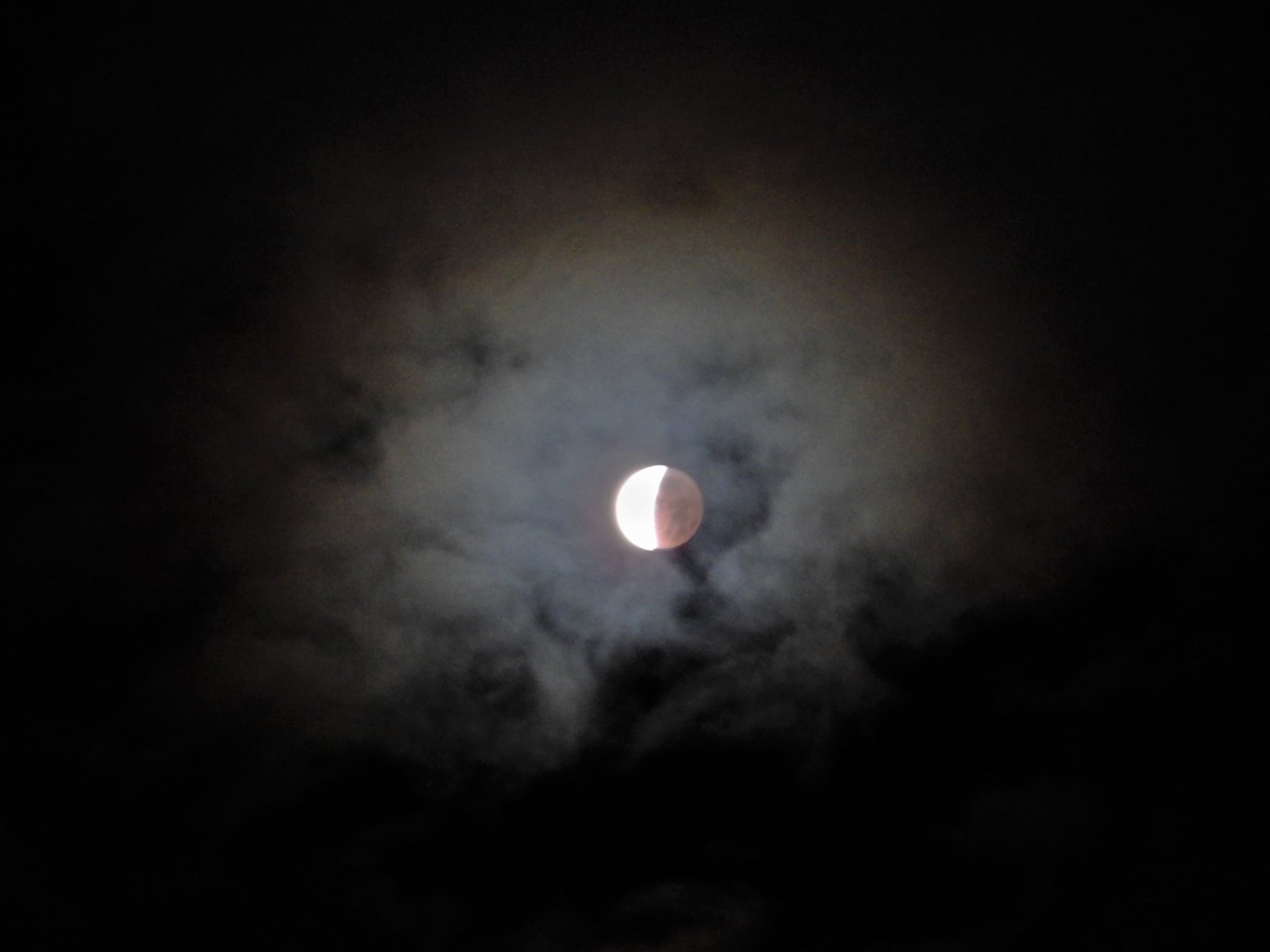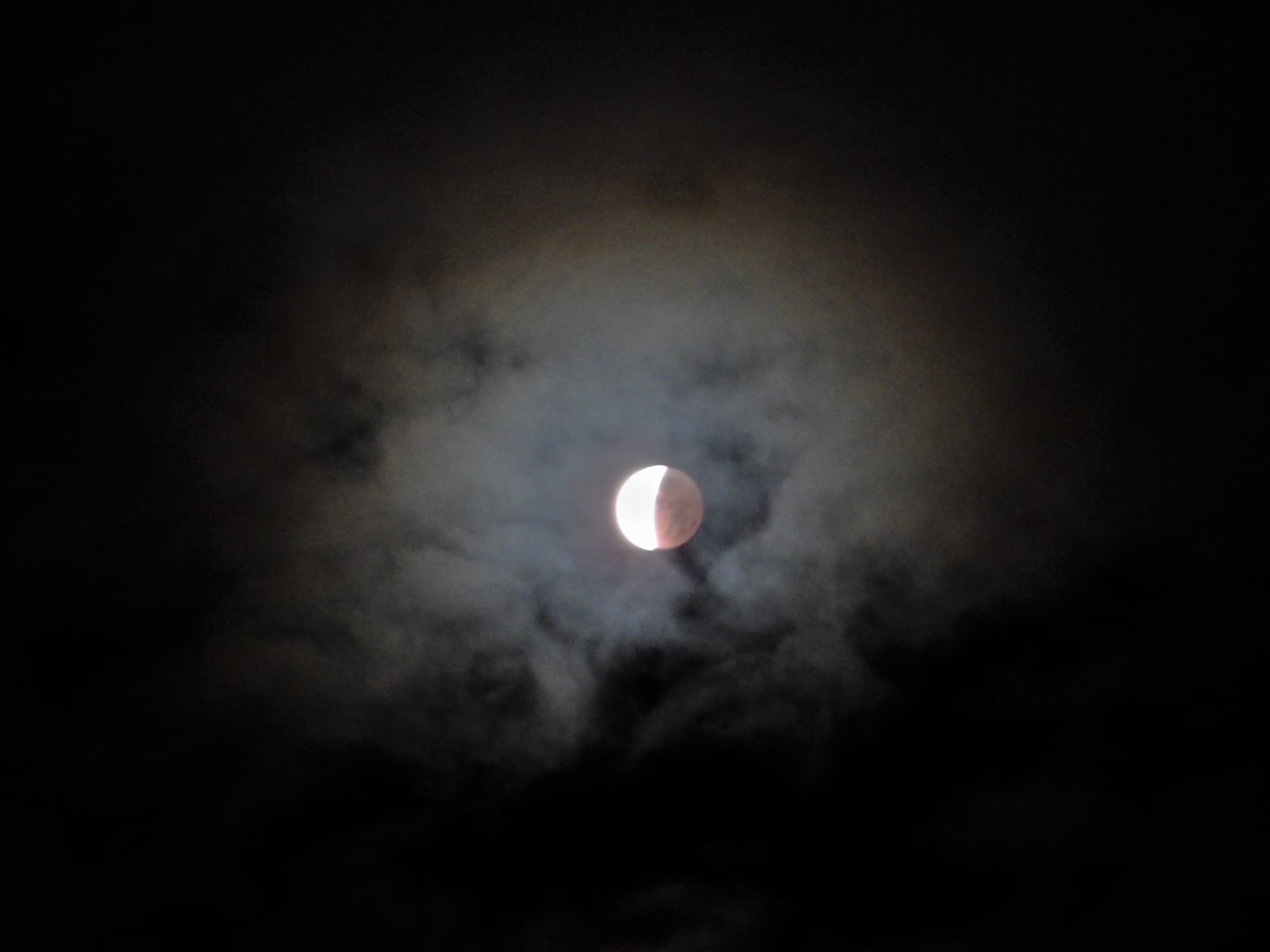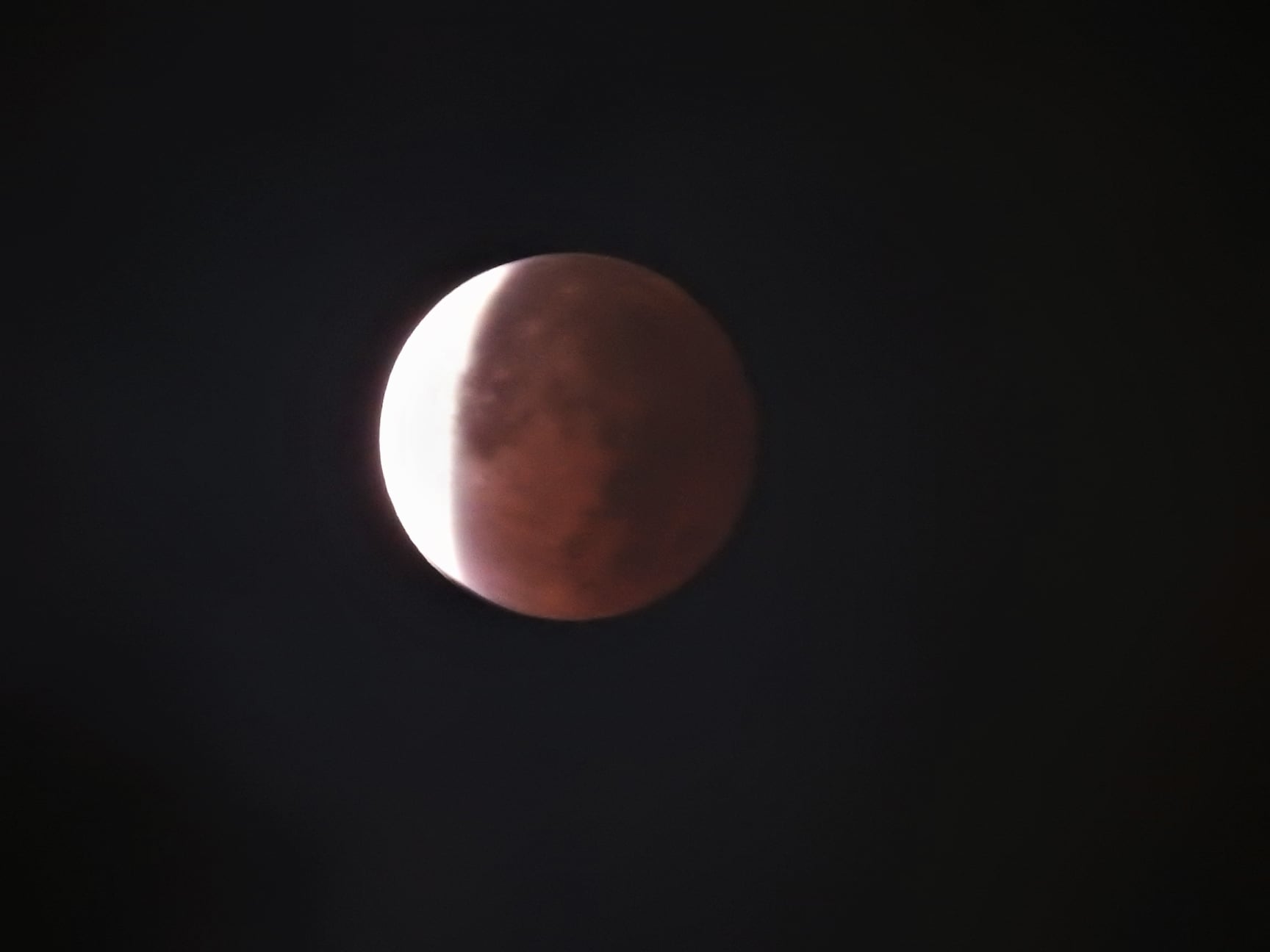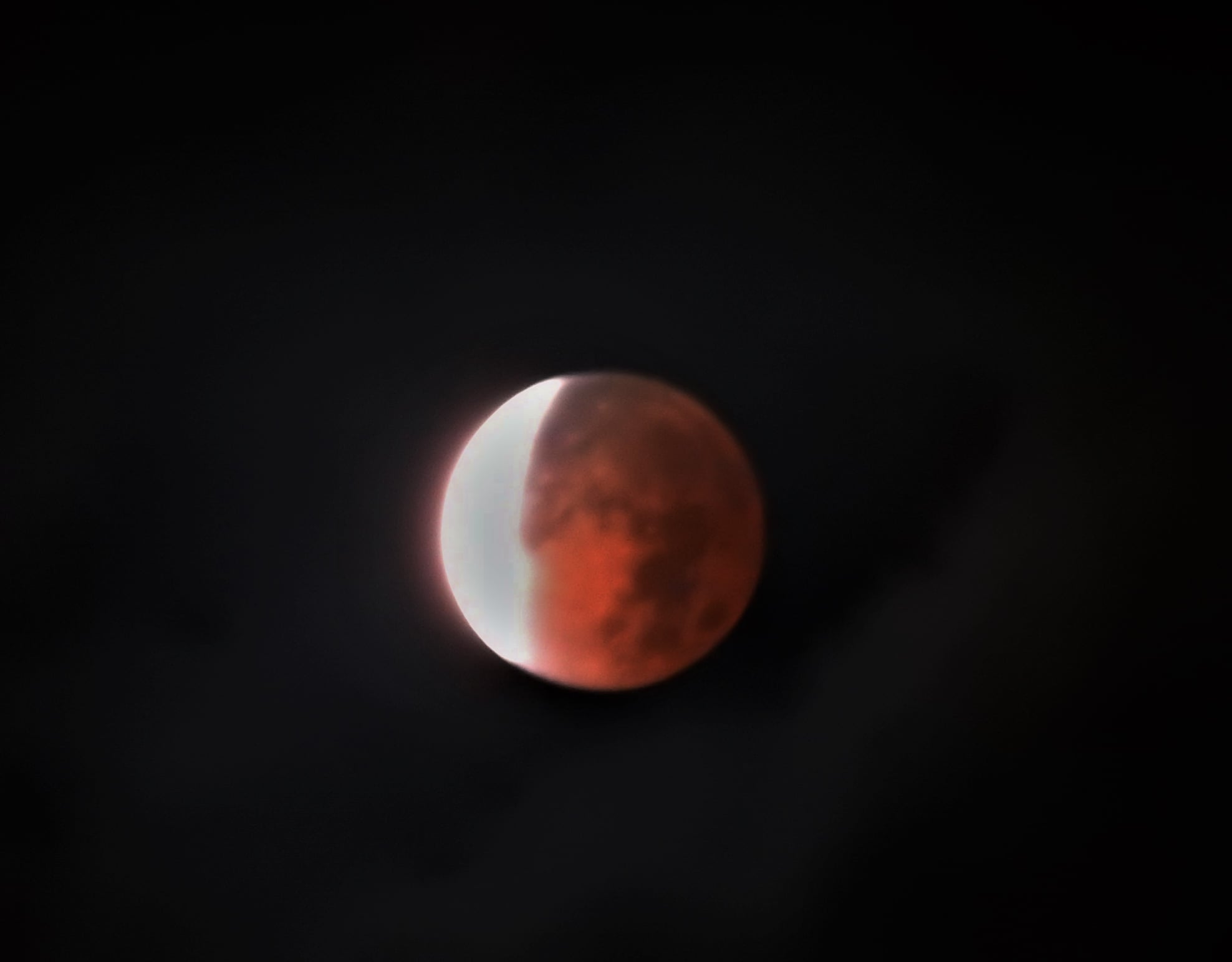 Brandon Mole, 34, from Hampton, South Carolina, snapped a few close-ups of the historically long eclipse taken at its pinnacle—the very moment when the lunar surface, obscured in darkness, glowed a deep red with just a sliver of silver peeking out (as this year's Full Beaver Moon was nearly a total eclipse, with 98 percent of the Earth's umbra blocking the sun's light from reaching the lunar surface).
"It was a surreal sight to see and gave me an intense sense of amazement at how the universe interacts," Brandon said.
"An eclipse is always an amazing thing to watch. Especially this one in particular because of how long it lasted, a total of 6 hours."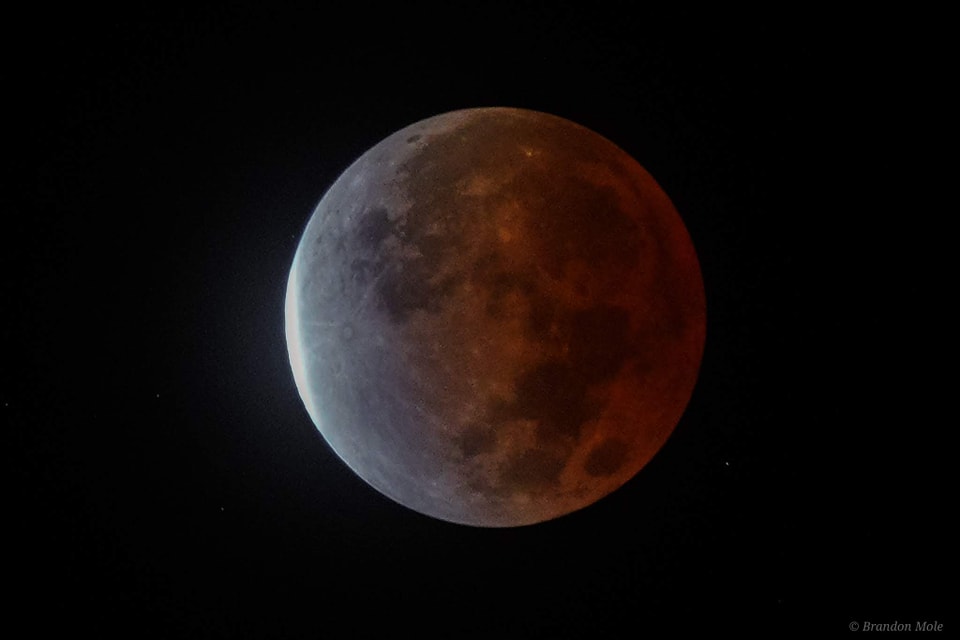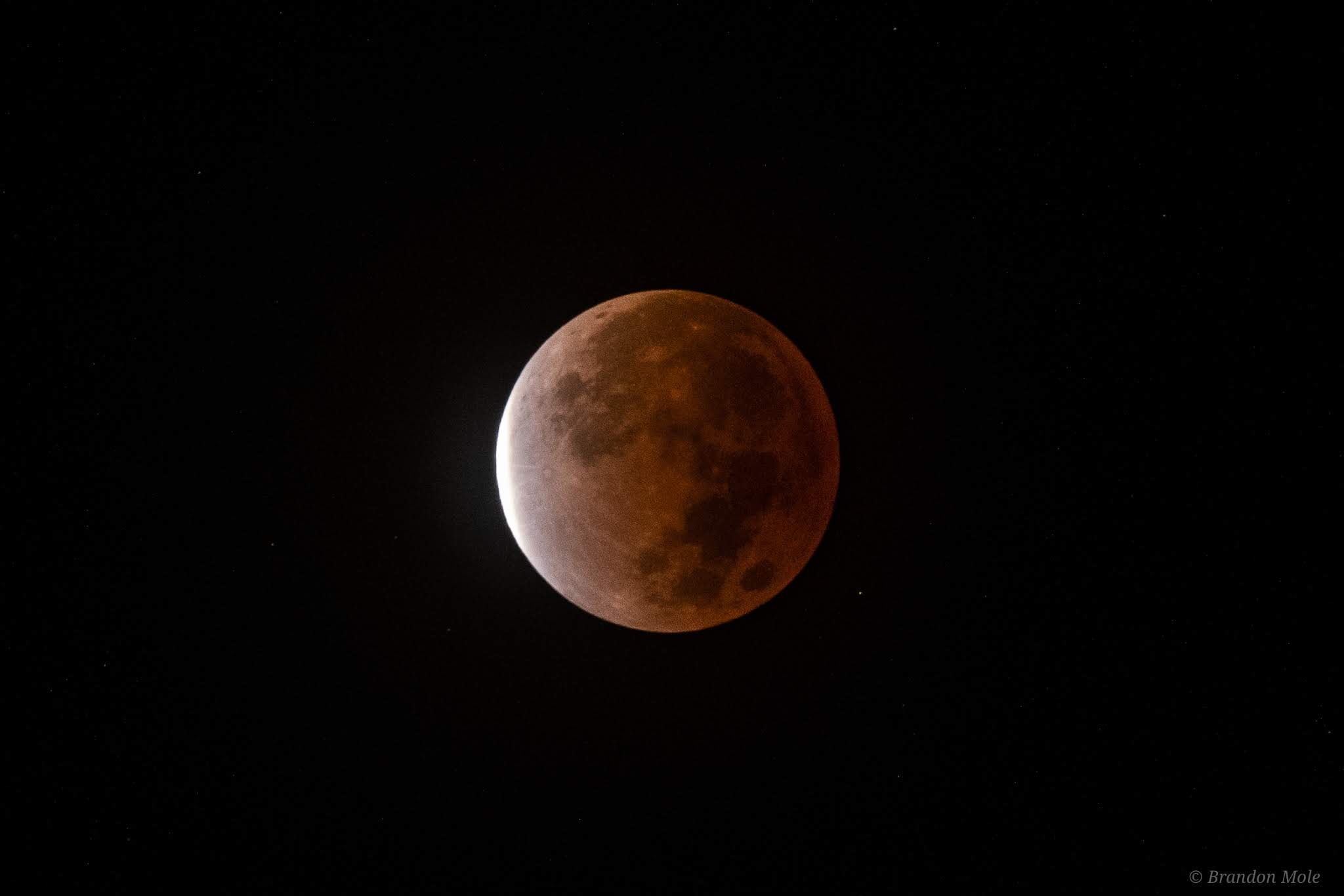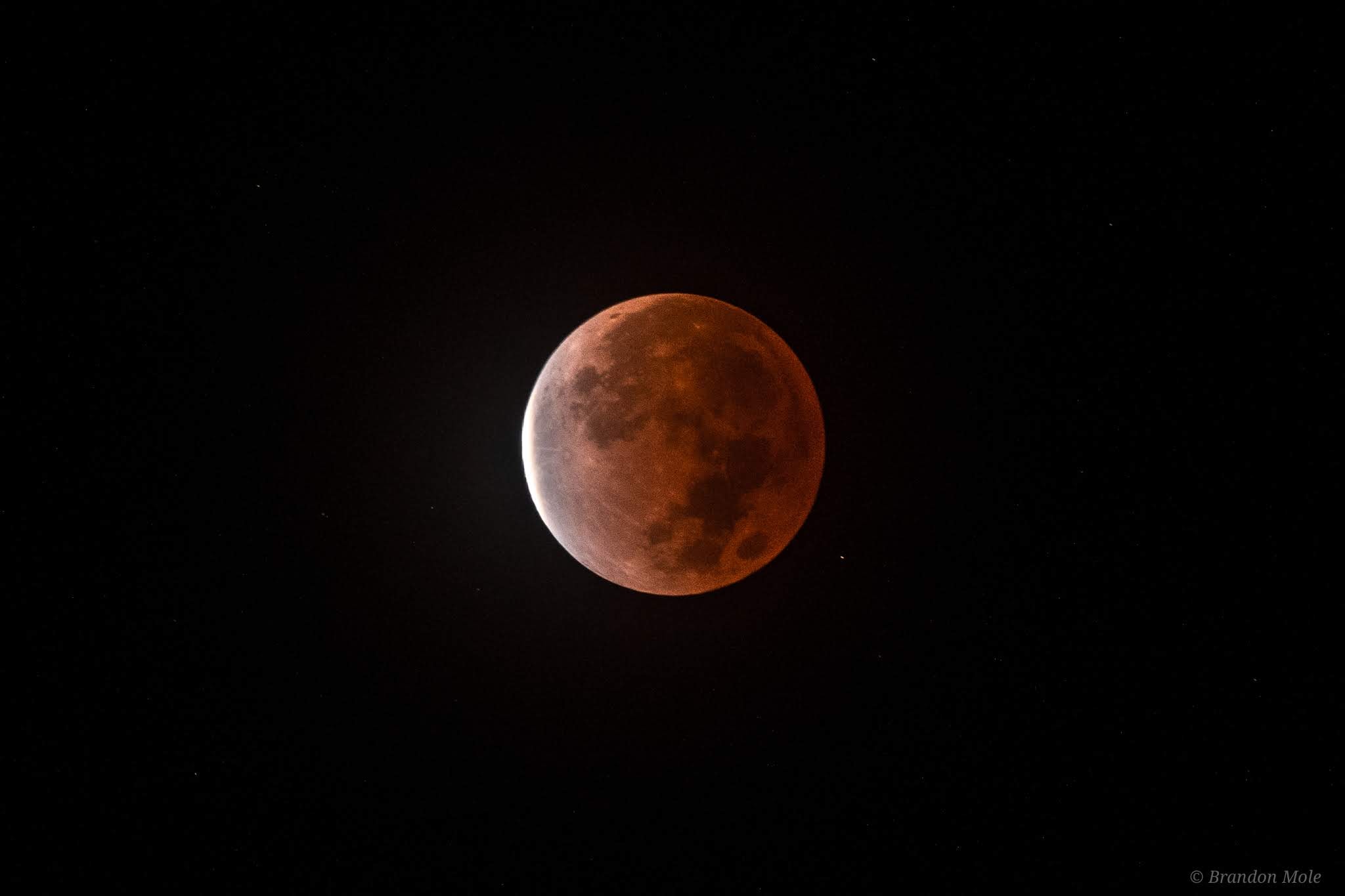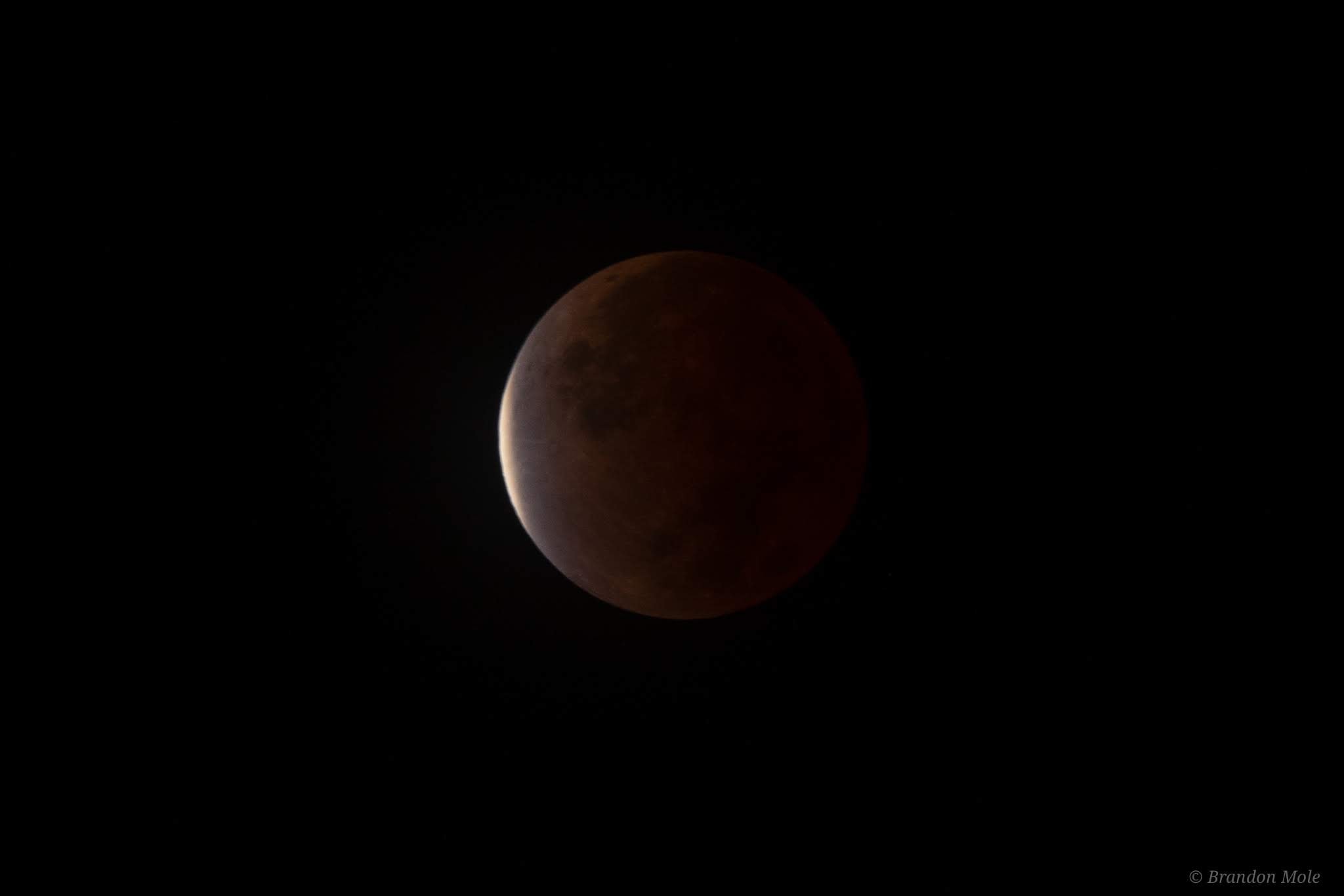 These photographers, and many others across the globe, captured the celestial sight in the wee hours of Nov. 19 and posted them online, where they garnered amazed responses from astronomy lovers.
Accompanying her Facebook post, Kathy wrote, "The clouds were moving over the moon at different times creating even more breathtaking views. What an incredible sight!!"
Brandon in his post captioned humorously, "Didn't turn out too bad for me being half asleep

"
The next lunar eclipse to grace the skies will be a total lunar eclipse; however, sky watchers will have to wait until May 16, 2022, before casting their gazes upon it.
Share your stories with us at emg.inspired@epochtimes.com, and continue to get your daily dose of inspiration by signing up for the Epoch Inspired newsletter at TheEpochTimes.com/newsletter