Kyle the goose was just a yellow, down-covered gosling when she was rescued by a man at Lake Oswego in Oregon. Struggling afloat in the harbor, she followed his boat and jumped aboard the swim deck.
He saw she had an injured foot and thought the chick might have been abandoned by her flock. It crossed his mind that this encounter was a sign: for him to take the fragile baby bird under his wing—pun definitely intended!
This man, Mike Jivanjee, felt an obligation to protect the fragile bird and, as he told The Epoch Times, sensed a strange connection. Little did he expect the tiny chick one day would become his "wingman," learning to fly and eventually soaring alongside his motorboat across the lake.
He would capture the awe-inspiring sight over the water on video—it went viral.
(Courtesy of Kyle the Goose)
Their journey of friendship began seven years ago, when he adopted the goose. He provided shelter in his boat, first, and later let her visit his home, eventually introducing her to local the community.
He named her "Kyle."
Mike never kept Kyle in captivity; she chose to stay of her own accord, he said. He taught her to fly by spending much time with her in the water.
"I would paddle and make her follow me," he told the newspaper. "When she got tired, I would let her ride on board but I would make her follow and work.
"As she got bigger, I did the same thing with the boat. I would drive very slow and she would follow.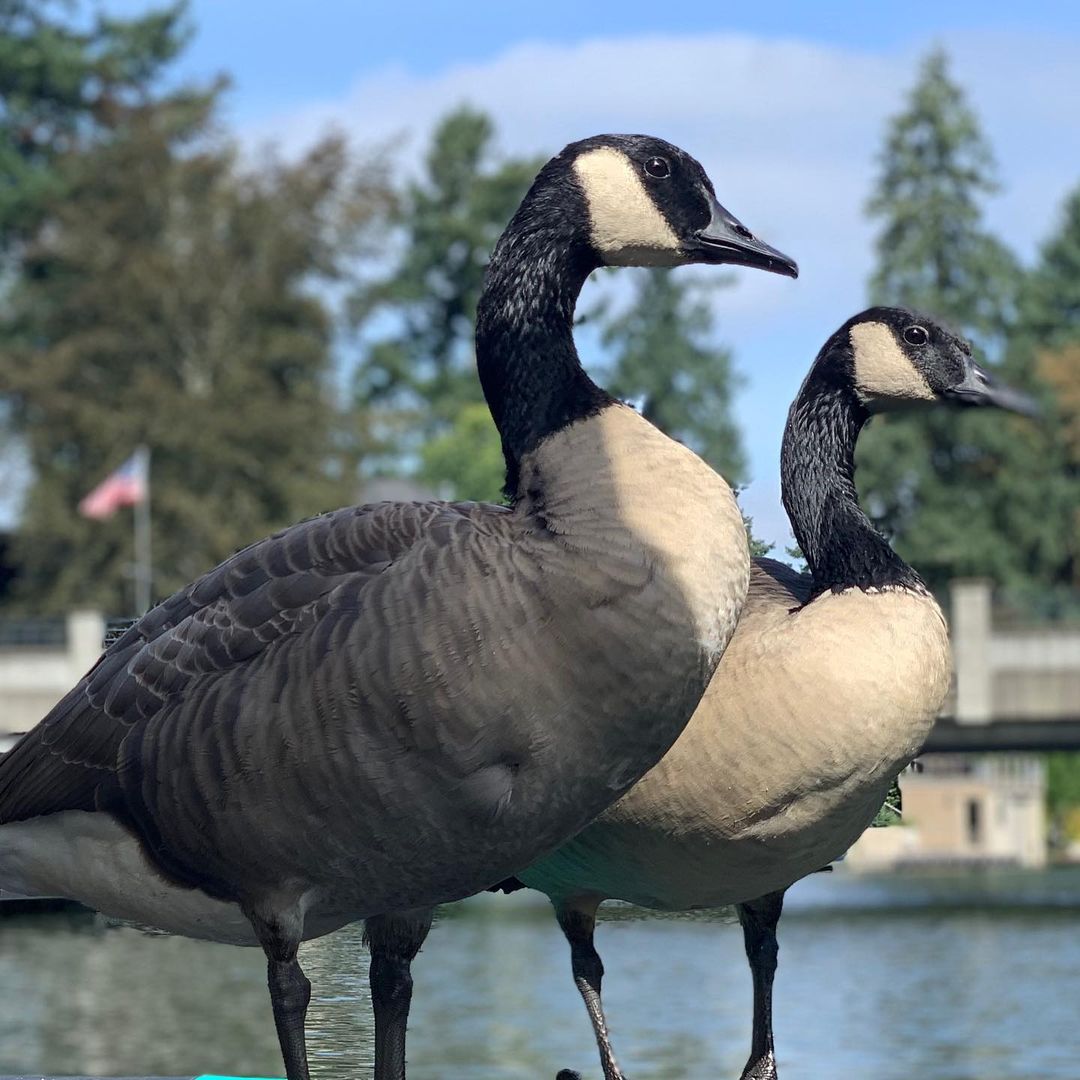 "After she developed her flight feathers, I would start off slow and go faster. Eventually, she could run on water. Then one day I just hit the gas to see what would happen. She took flight and chased me."
Mike was amazed by this, and thought the chase might be just a one-off instance; but it began happening all the time, and he captured the spectacle on video.
Life has gotten much more exciting with Kyle around, shared Mike, who is an entrepreneur from Portland. "Kyle has added a lot to my life," he said. "There's nothing that melts away stress like racing Kyle on my boat. Without Kyle, I would get bored. Plus she's my best friend."
Oddly, she never strayed far from Lake Oswego; and one day, he found out why: she had a boyfriend—whom he named Eugene. Soon enough, Kyle had chicks of her own and even brought them to see her human friend.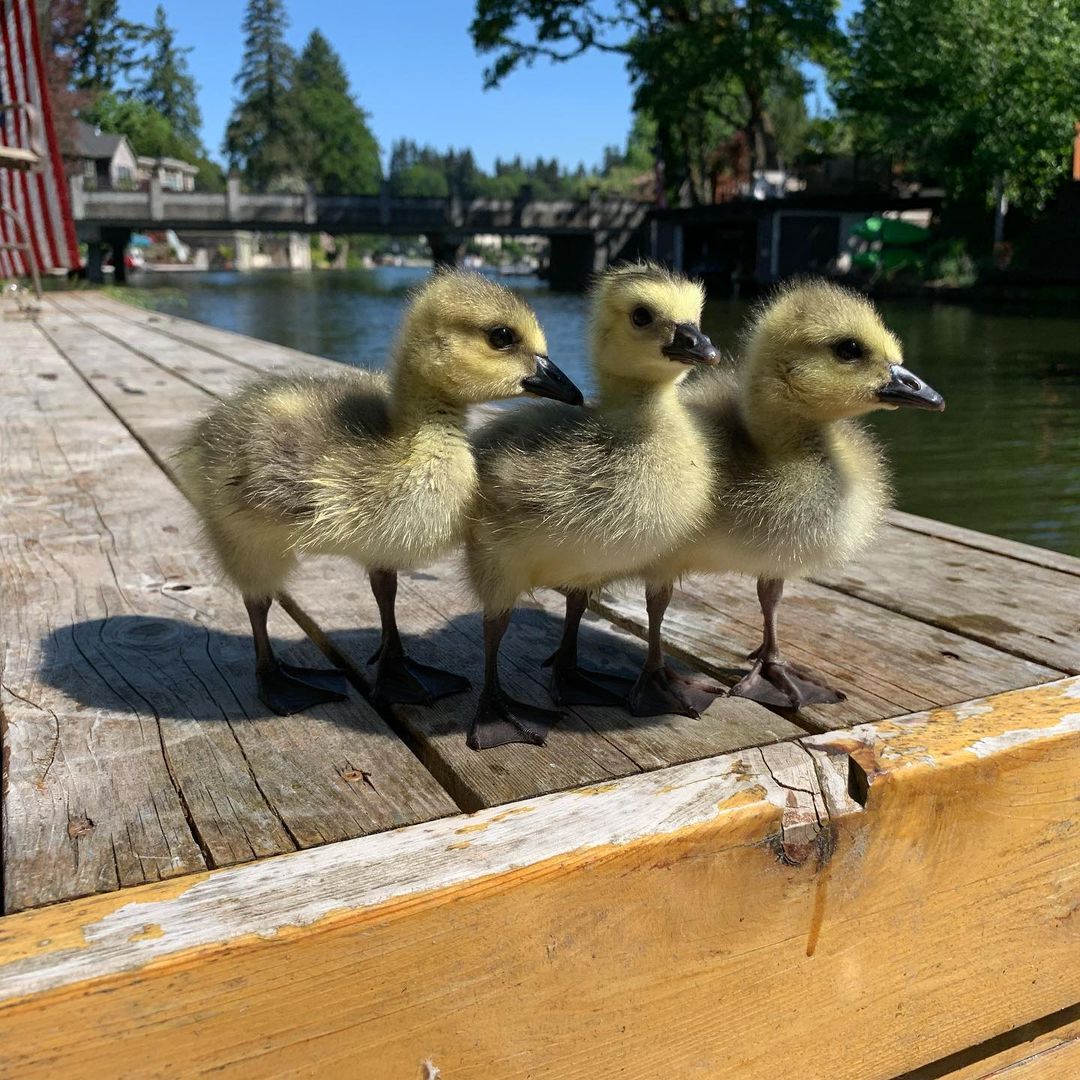 What's more, she and her little birds—Jack, Bravo, Delta, and Echo—all flew in formation together with Mike as he drove his boat across the lake—truly an inspirational harmony between man and avian.
Despite their extraordinary bond, though, he insists that geese will always be wild creatures and can never become fully domesticated. He offered a serious warning to those thinking of mimicking the synchronous matchup.
"Do not keep wild animals as pets. Geese do not make good pets," he said. "They do not get along with other animals and can be quite unreasonable."
He noted that, although one can take the goose out of the wild, it's impossible to take the wild out of the goose.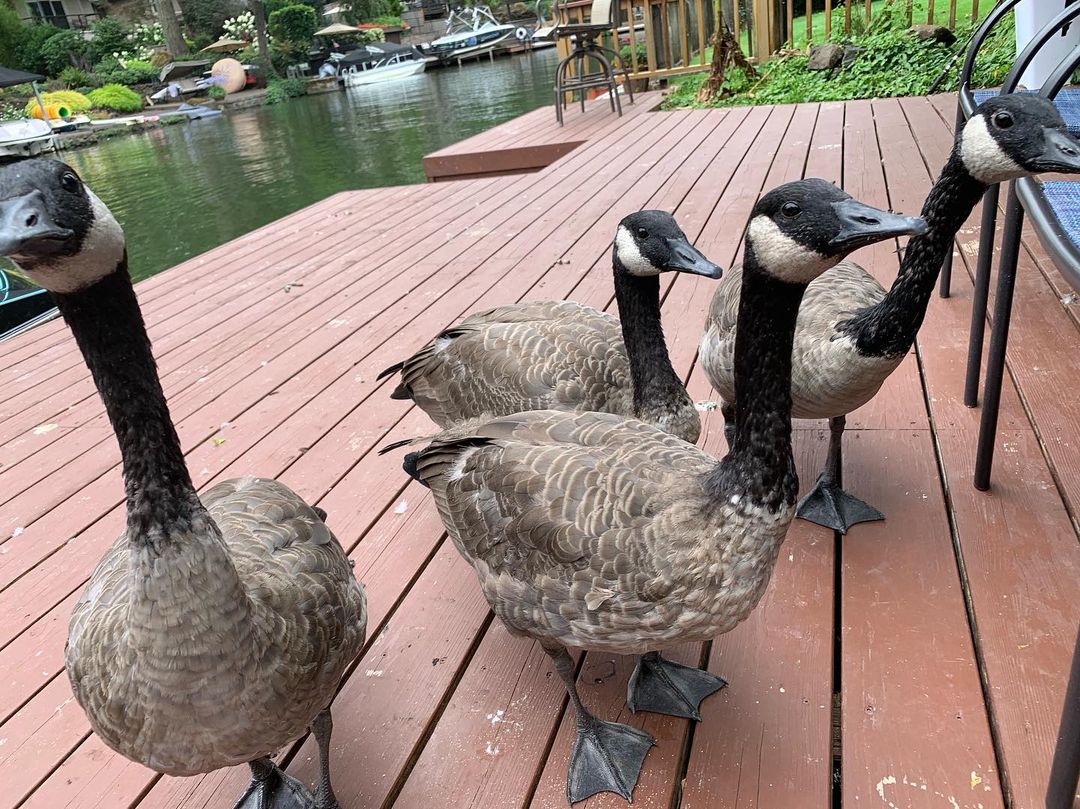 "Have you ever seen a super spoiled girl that complains about everything, constantly causing drama with constant mood changes? That's Kyle," he explained. "I've always protected her, so she has no fear of anything. But she loves me."
Kyle's human has gone so far as to introduce her to the neighborhood, bringing her to Starbucks and the like, and she's become somewhat fearless around people, proving that there are indeed limitations on the tenability of the friendship.
Nevertheless, what's done is done. One better make the most of it.
"Kyle is my best friend cause when she thinks I'm drowning she flies in to help," Mike added. "She does not pass judgment or tell secrets. She does not care what anyone thinks and is not afraid of anything."
(Courtesy of Kyle the Goose)
(Courtesy of Kyle the Goose)
Share your stories with us at emg.inspired@epochtimes.com, and continue to get your daily dose of inspiration by signing up for the Bright newsletter at TheEpochTimes.com/newsletter