A Madison County sheriff's deputy had a funny run-in with a pair of hoofed hooligans while out serving civil papers one late August Friday morning.
Alabama Deputy Casey Thrower had left his cruiser for a mere moment, but returned to find a pair of horned visitors—goats, eager and hungry—atop and inside his patrol vehicle.
Though the adorable baby goat clamoring nimbly on the roof was adequate to soften most anyone's heart—and Deputy Thrower videoed the kid prancing playfully on high—the larger goat inside the driver's side posed a more substantial problem for the officer.
The goat began munching on Deputy Thrower's paperwork—which he also caught on camera. He can be heard shouting, "Get out! Git!" and "Don't you eat that!"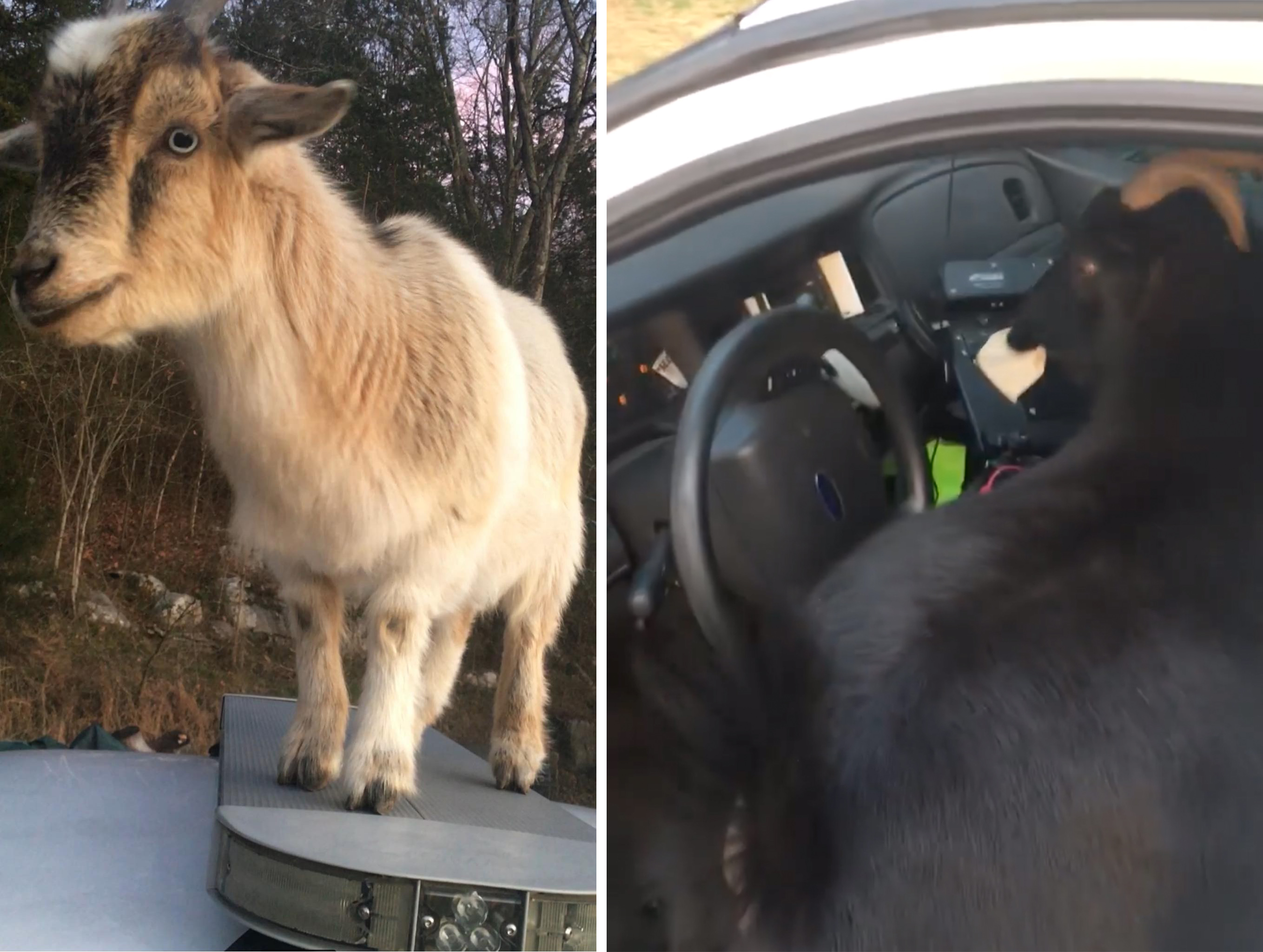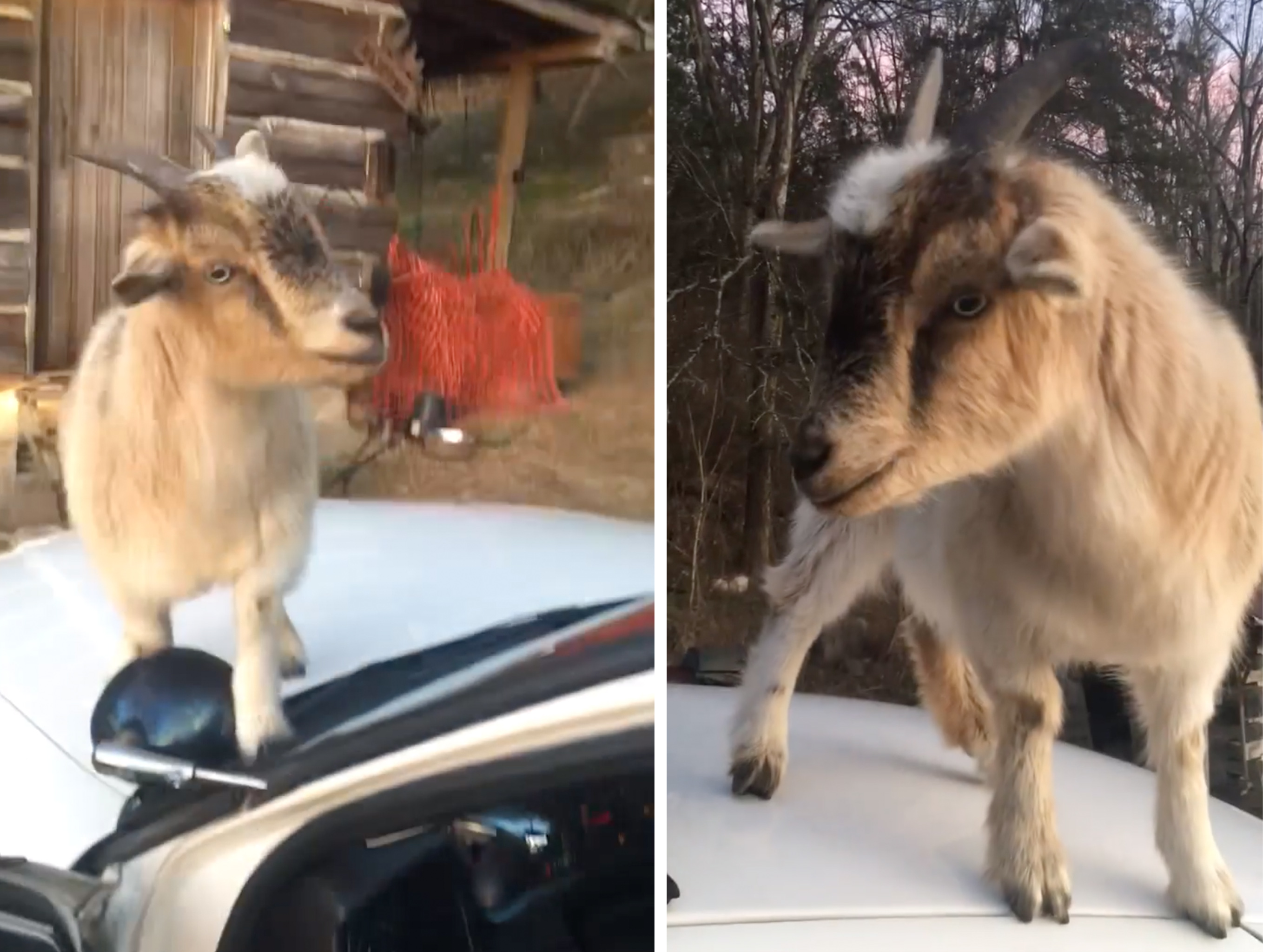 Deputy Thrower eventually did get the goat out; the encounter then made internet users' Friday when the Madison County Sheriff's Office posted the funny footage on Facebook.
In a caption, they informed that "due to the number of homes [Deputy Thrower] visits daily, on occasions he leaves his vehicle door open because he's had to retreat from being attacked by canines in the past."
Facebook users responded by the hundreds, posting comical comments alongside emojis of laughter and tears.
(Courtesy of Madison County Sheriff's Office)
(Courtesy of Madison County Sheriff's Office)
"He had to document it because no one would have believed 'a goat ate my paperwork,'" Brandy Hulsey Hatfield commented humorously.
"No respect for the law!" Joanne Leonard Goodmon added.
"While working patrol division nothing is considered routine," the sheriff's office shared. "We got a huge kick out of this today and hope it brought a smile to your face as well."
Share your stories with us at emg.inspired@epochtimes.com, and continue to get your daily dose of inspiration by signing up for the Inspired newsletter at TheEpochTimes.com/newsletter