At the northwest corner of Union Square Park, dainty ice cream cones frame a store window. They hang like Christmas ornaments from each rung on the gold, ladder-like scaffolding. By the entrance, a similar gold-colored stand wraps a larger ice cream. In elegant writing, it reads, "Venchi."
Inside the sweets shop, multi-colored rectangular tiles line the right-hand side; a second look reveals that it's actually a wall of chocolate bars. On the left, a cafe sells coffee, crepes, and all kinds of gelato. Further in, there's a large section of colorful, gleaming chocolates to excavate from, and at the very end of the triangle-shaped store, chocolate lovers will see their childhood dreams come true: a giant chocolate waterfall backdrops a cushioned seating area.
This is not just any old ice cream parlor, but a gourmet chocolate confectionary with over a century of history.
Built on Hazelnuts
During the 1800s, there was a boy in Piedmont, Italy who had a passion for chocolate. His name was Silviano Venchi. When he was 16, Venchi started to make chocolate in his own store. It quickly grew to be very successful, known for its quality and sophisticated styles, and in 1878, the official Venchi chocolate store was born.
This year, Venchi celebrated its 140th birthday with its first flagship store in New York City, opened in November. The international company also opened several more locations, including in London, Beijing, Hong Kong, and Dubai, reaching over 100 stores worldwide.
According to Paolo Della Mora, director of business development for the American Venchi branch, Venchi has a very long history of traditional Italian products. The company's approach to its craft is in line with the Piedmontese tradition of chocolate making, which centers around one of its iconic products: the hazelnut. Piedmont—or Piemonte, in Italian—produces hazelnuts high in nutritional value, Della Mora said, making them the best in the world.
"We never buy hazelnuts [that] come [from] outside of Piemonte. So 100 percent of our hazelnut production comes from Piemonte, the place where we belong," he said.
The company uses hazelnuts in about 70 percent of its production, in various forms including a paste, ground, and whole. It's a key ingredient in Venchi's gianduja, a milk chocolate made with hazelnut paste, used in Venchi's oldest chocolate recipe, Giandujotto, which calls for at least 32 percent Piedmont hazelnuts.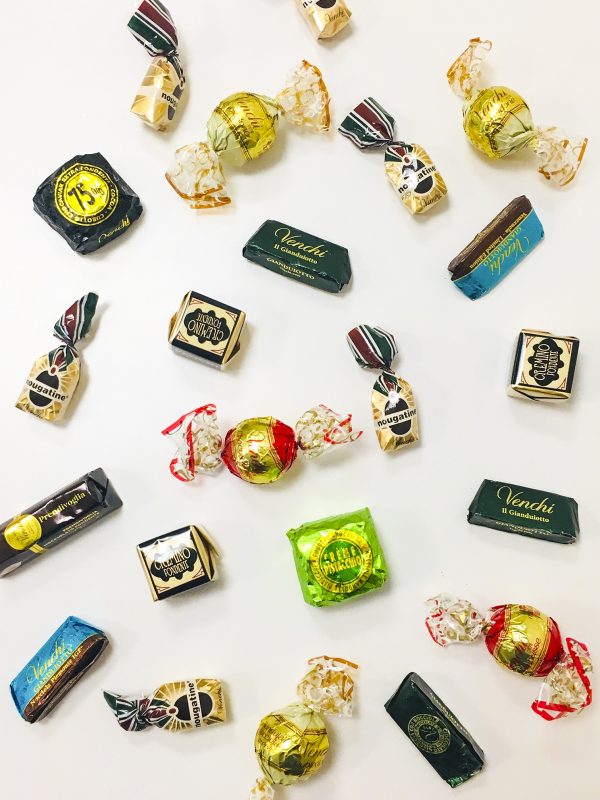 One of the store's best-selling chocolates is the 100 percent pure cocoa mass from Ecuador. The intense, zero-cocoa butter and zero-sugar bar is aromatic and slightly fruity, attracting dark chocolate lovers.
The creamy Cremino square block, meanwhile, uses a traditional recipe of hazelnut milk chocolate with a layer of almond white chocolate sandwiched in between. Della Mora likens the experience to eating marzipan.
According to Della Mora, Venchi's absolute best-selling bars would be the 56, 75, and 85 percent dark chocolates with whole hazelnuts, because they are "very Piedmontese, very Venchi."
Secrets to Success
Authenticity, tradition, quality, and innovation are four qualities that allow Venchi to prosper, Della Mora said. The company continues to be successful by providing customers with authentic products in all forms, "whether it's a spread, whether it's a solid chocolate, whether it's gelato," he added.
One of their later products is the Suprema chocolate spread, launched in 1960, consisting of cocoa, Piedmont hazelnuts, olive oil, and no artificial ingredients.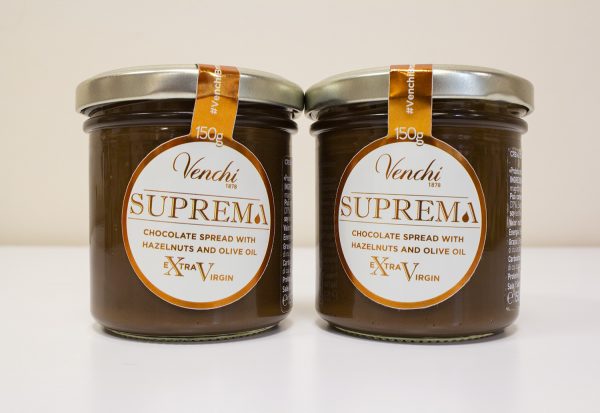 Their gelato, meanwhile, was introduced in 2007, launching their first "chocogelateria." The New York store currently has 22 flavors, two of which they normally rotate, including pistachio, Cremino, and gianduja. Everything is made fresh every day.
As they move forward, Venchi is also bridging authenticity and innovation by using old Italian illustrated posters for some of their packaging. One of their best-selling products is a book-themed chocolate box.
"These are images dating back 180, 120 years ago," Della Mora explained, referring to the cover design. "This gift idea is successful because it's not only very original packaging, but it's also … a collectible. People love to buy this and to collect the different images that we issue every year."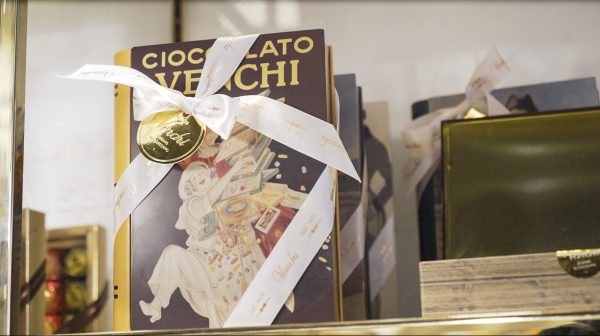 A New Flagship Store for the Community
Venchi's new Manhattan store has been designed with customers in mind.
A pick-and-mix area, a crowd favorite, carries about 35 different varieties of chocolates. According to Della Mora, customers love it because they can customize their own chocolate bags. Some of the favorites are Prendivolgia, a 56 percent dark chocolate with three whole hazelnuts inside, and Cubotto Chocaviar, a white chocolate filled with pistachio paste.
The chocolate waterfall has already become an icon, attracting locals and tourists alike. People are posting photos of themselves surrounded by the 45-foot-wide, 10-foot-high cataract on Instagram and other social media. The triangular area serves as a cafe where customers can sit and listen to ambient sounds of 250 gallons of falling chocolate as they sip their coffee.
"We decided to introduce this element … because of the shape of the store," Della Mora explained. "It adds definitely an element of fun to the experience."
He hopes that by opening a store in New York City, Venchi can be of value to the community.
"We want to be in this neighborhood not only to make business, but also to provide the community with something special," he said. By leveraging both tradition and innovation, they hope to leave their customers with a taste of traditional Italy.
"That's one of our strengths," Della Mora said. "So we really make some effort in order to preserve the traditions of our chocolate-making art, which dates back 140 years."