A UK couple have revealed how they transformed their run-down three-bedroom property into a dream home using YouTube videos—and even managed to restore a luxury hot tub previous owners had left behind.
Lydia Biersteker, 30, and her husband, Luke, 25, bought their home in East Sussex for 449,000 pounds (approx. US$548,000) in June 2020, and for the last 16 months, they have been slowly transforming it room by room.
"I had a few things on my list of what I wanted—a driveway and a big garden. This house has both," Lydia told Jam Press.
"I also wanted a house with character and period features. I don't like anything built from the 60s onwards as [I] find it lacks character. A lot of houses built in the 70s were very boxy!
"I saw so much potential in the property and wanted to restore as many original features as possible."
(Video credit: Newsflare)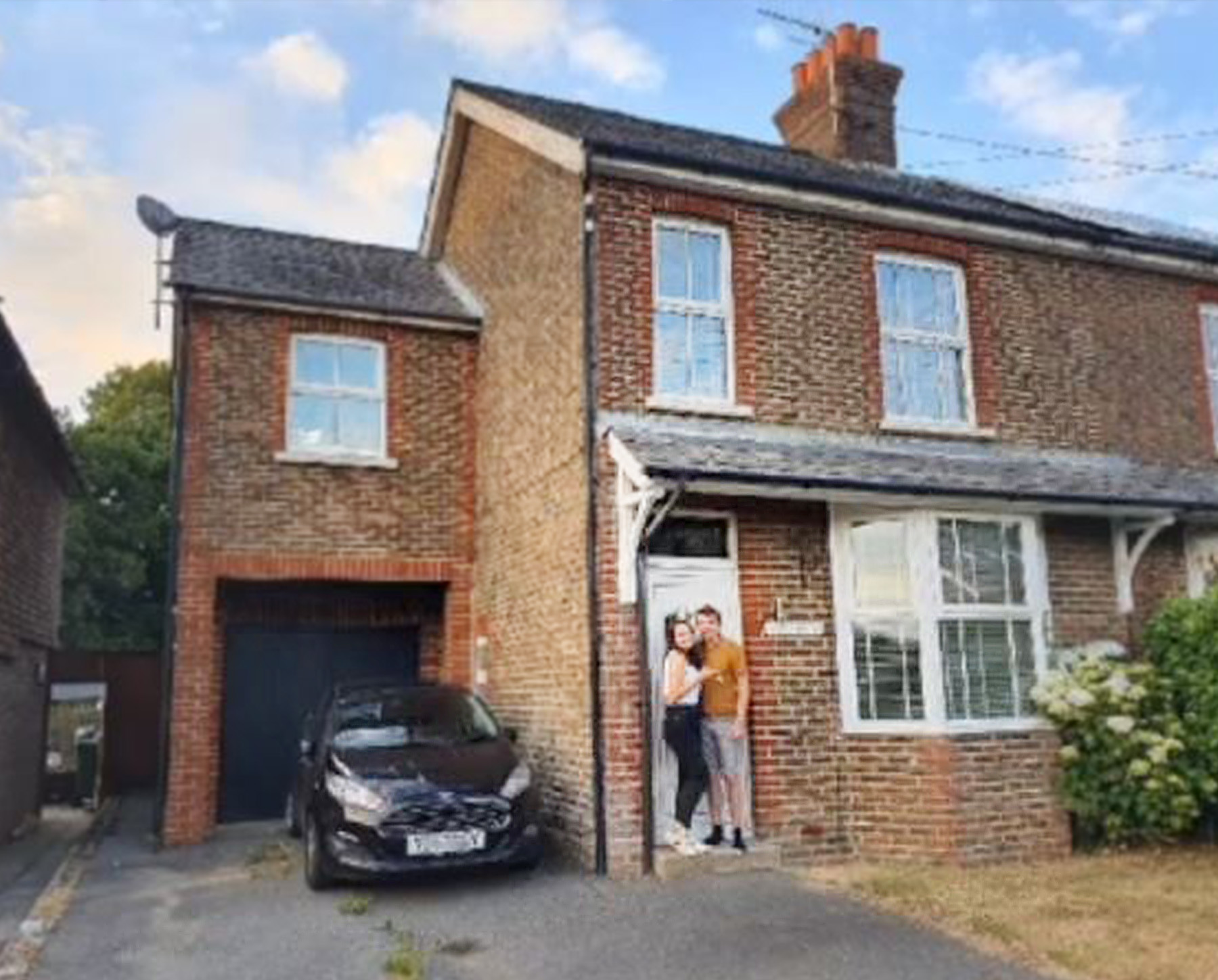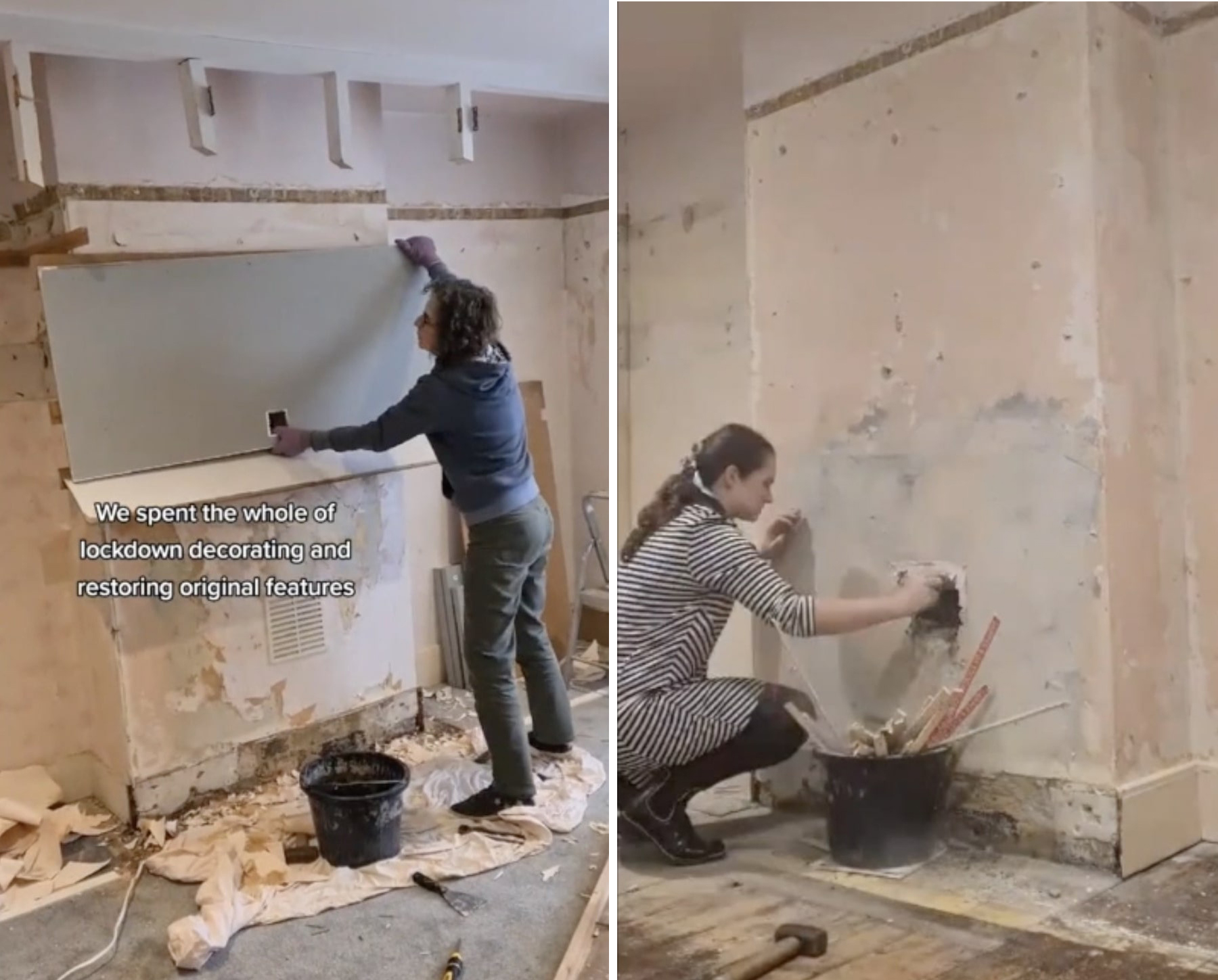 Describing it more as a "restoration" than a "renovation," civil servant Lydia and building surveyor Luke wanted to be sympathetic to the history, but give it their own twist.
They started in the first bedroom, removing a built-in wardrobe that was across the alcoves.
The pair then re-added an old cast-iron fireplace they found on eBay, sanded the floorboards, and put a picture rail back in the areas where it had been removed, spending a total of 600 pounds (approx. US$630).
In the next bedroom, they wallpapered the alcoves, added a new carpet, fixed up more of the picture rail, painted, and added new brass sockets, costing around 500 pounds (approx. US$610).
Similarly, in the third bedroom, they wallpapered a section of the sloping roof, fixed the picture rail, freshened up the paint, and changed the sockets, spending around 300 pounds (approx. US$370).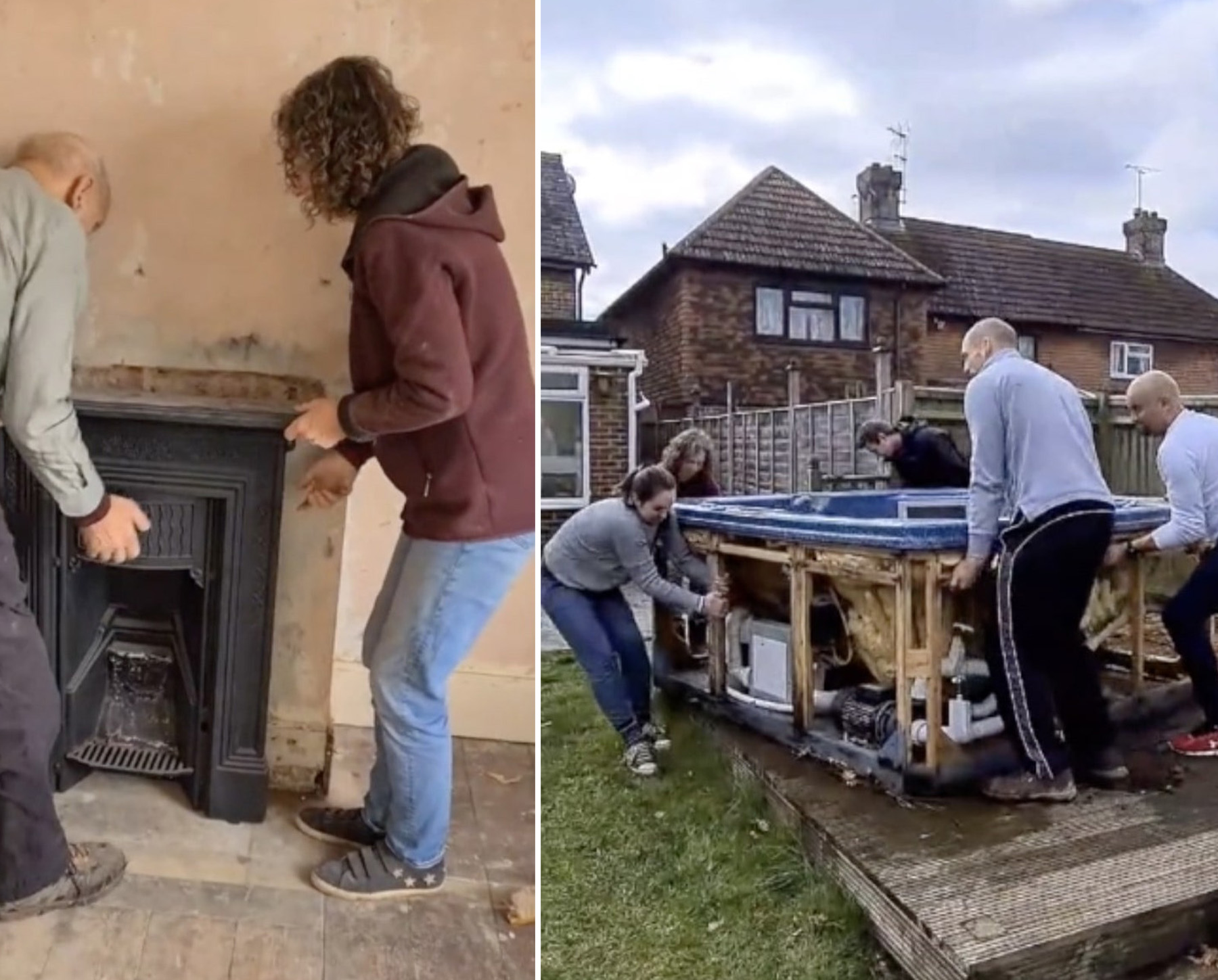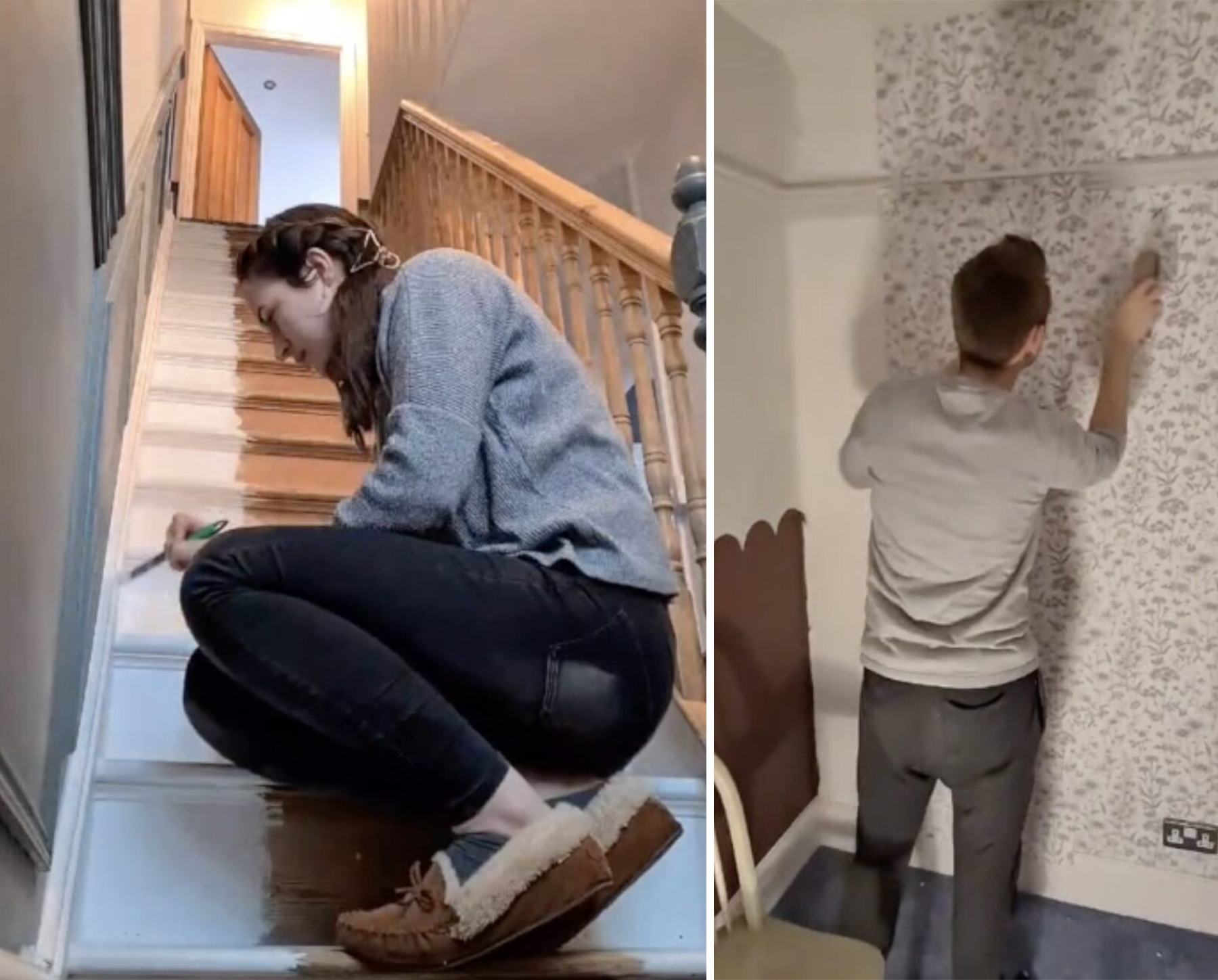 For the hallway and landing, they installed paneling on the walls up the stairs, sanded back the original spindles, added parquet flooring, and a new stair runner, then decorated and installed more new sockets, spending around 1,000 pounds.
In the "middle room," they salvaged the cast iron fireplace and buffed it with a special black iron paste to restore it, then added William Morris wallpaper, and again reinstated a picture rail and switched the brass sockets, spending around 200 pounds (approx. US$1,200).
The two bathrooms had some minor updates, with the couple adding panels and painting the walls upstairs for 100 pounds (approx. US$120); and in the downstairs bathroom, they painted the existing tiles, added marble transfer on the laminate surfaces, painted the walls, and put some wallpaper up, costing a total of 150 pounds (approx. US$180).
For some extra storage in the conservatory, they upcycled old scaffold planks to create shelves, then painted and wallpapered the walls, and added new lights and two chairs they got from Facebook Marketplace. The room cost around 100 pounds.
The front room has so far just been decorated and a new ceiling rose installed, for around 100 pounds; but they plan to sand the floorboards and install a wood burner soon.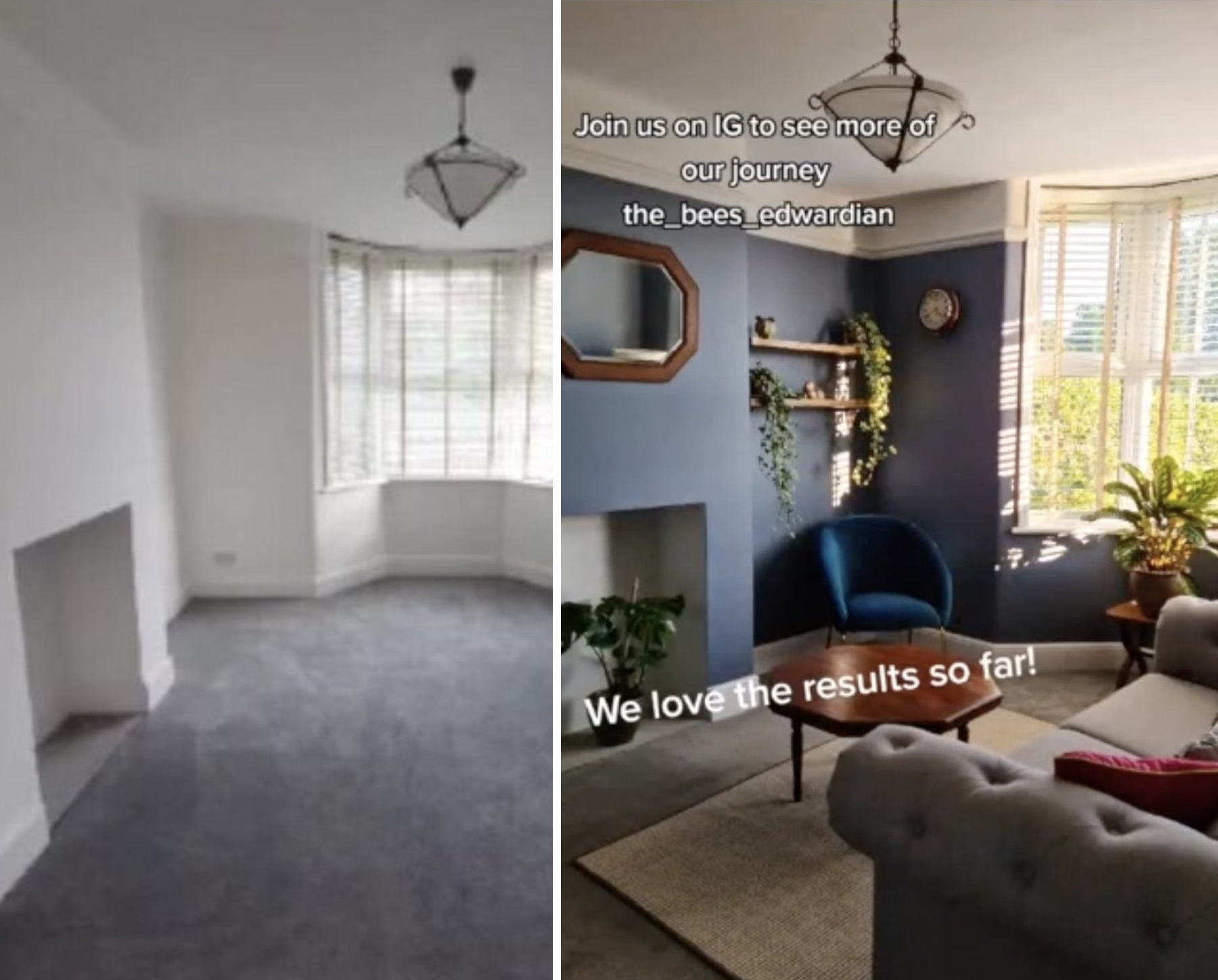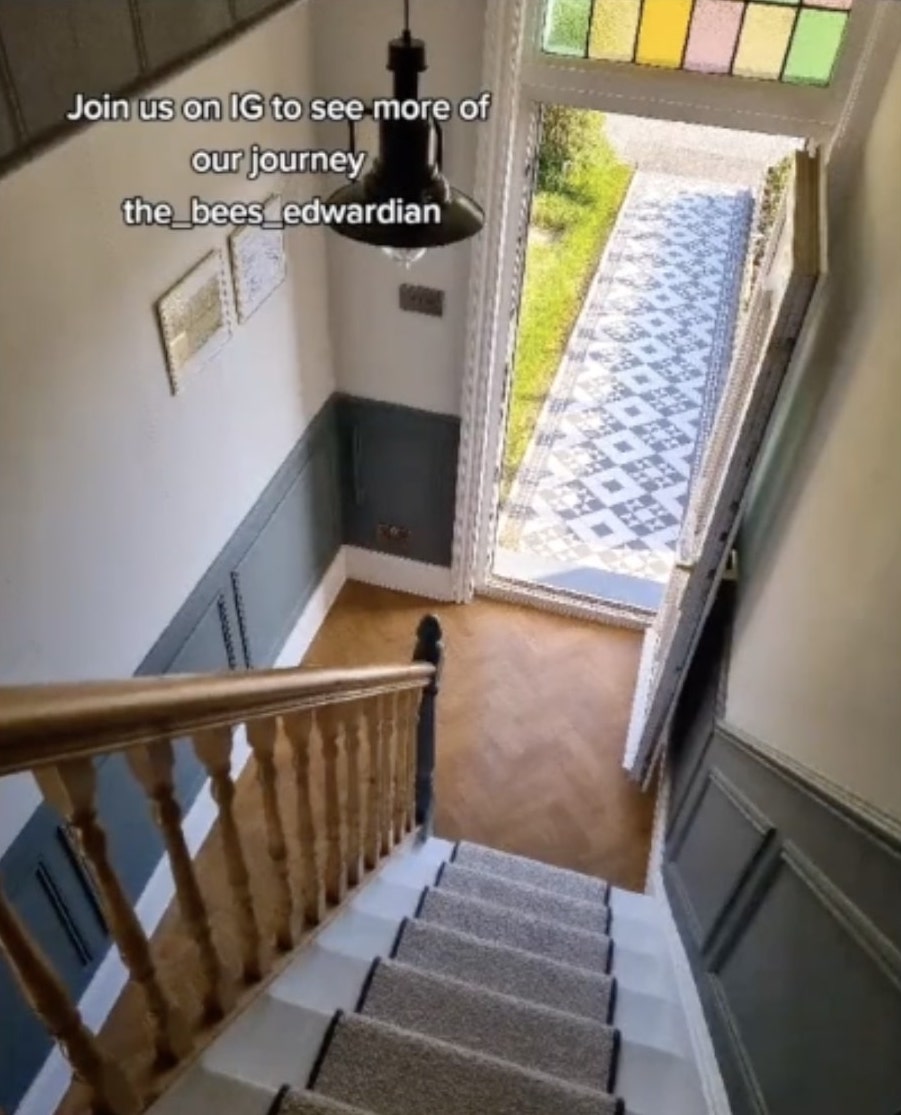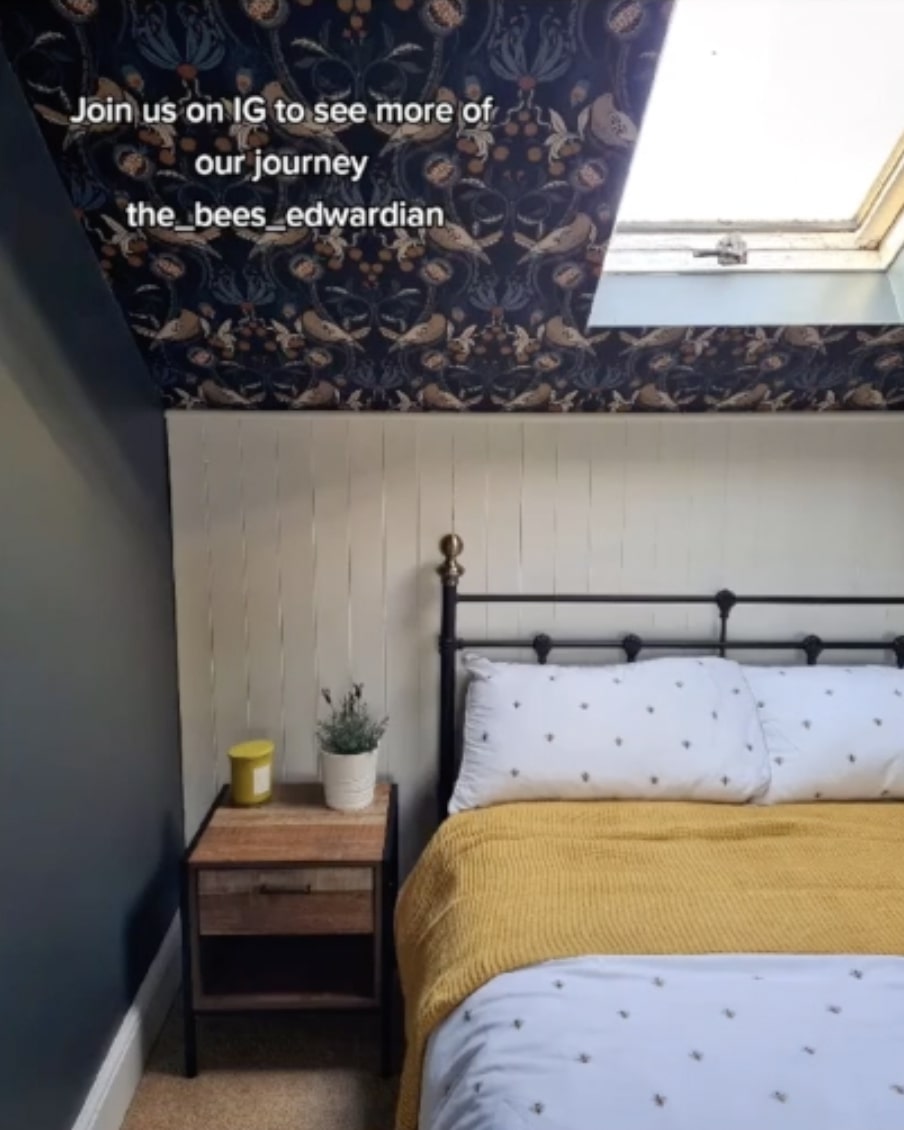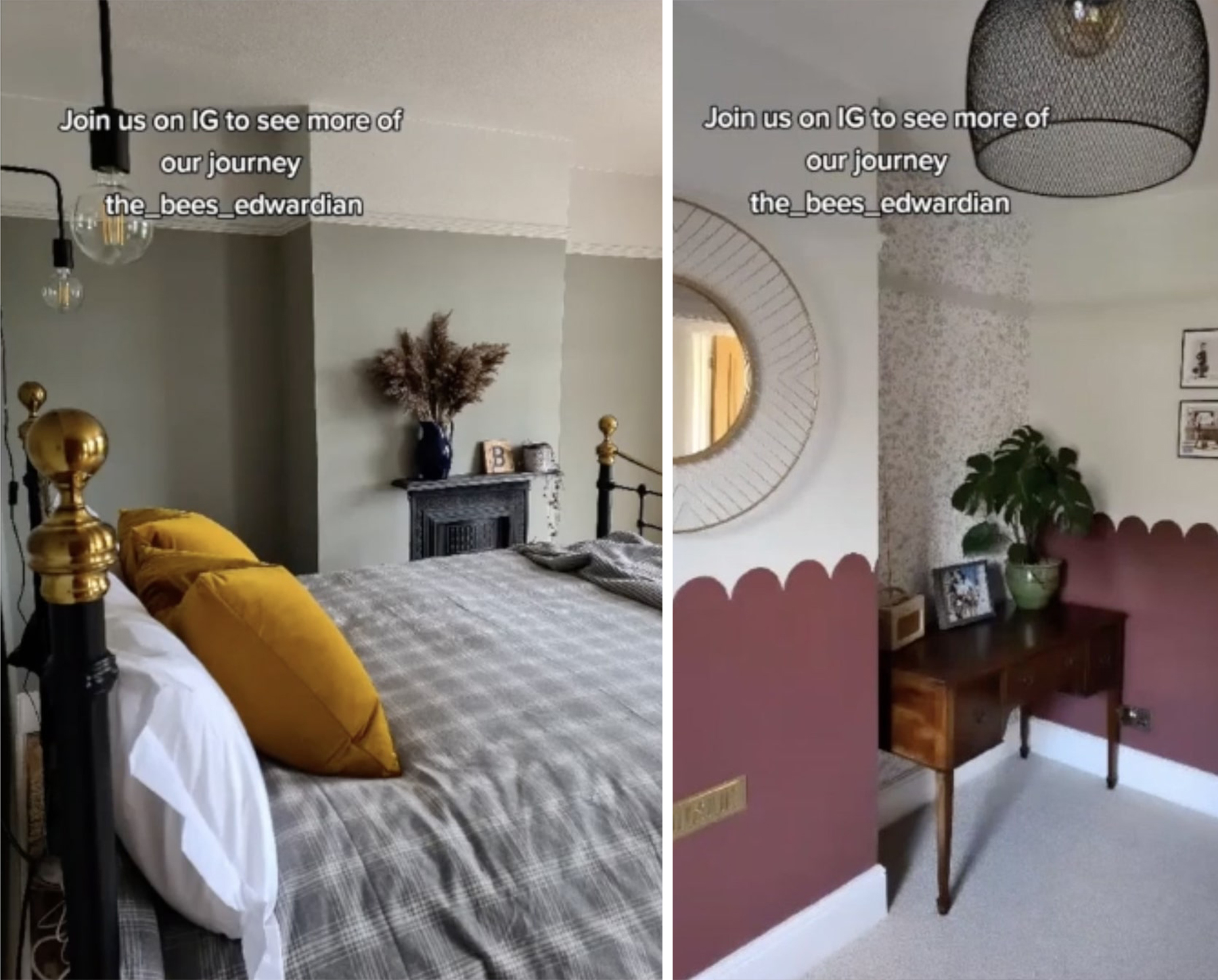 Lydia and Luke also plan to replace the kitchen next summer but decided to live with the room as it is for a while to get a feel for what will work for them.
One of their biggest expenses was in the garden, as the previous owners had left behind an old hot tub that needed some TLC.
"We removed all the old rotten decking that it was sitting on. We then had a company come and fix the hot tub, which required a new jet," she said. "We had a new paving base put in for it to sit on. Purchased a new lid for it, and rebuilt a wooden frame and panels for the outside.
"My dad then kindly made us a pergola for over the top. We absolutely love the end results!"
While tidying up the garden, they also came across an old well—another quirky surprise from the old property.
At the front of the house, they installed a new driveway with a Victorian-style pathway, which cost 10,500 pounds (approx. US$12,800).
In total, the pair have spent around 15,050 pounds (approx. US$18,350) so far and kept costs low by doing everything except the driveway and the installation of the parquet flooring themselves, with a little help from their family.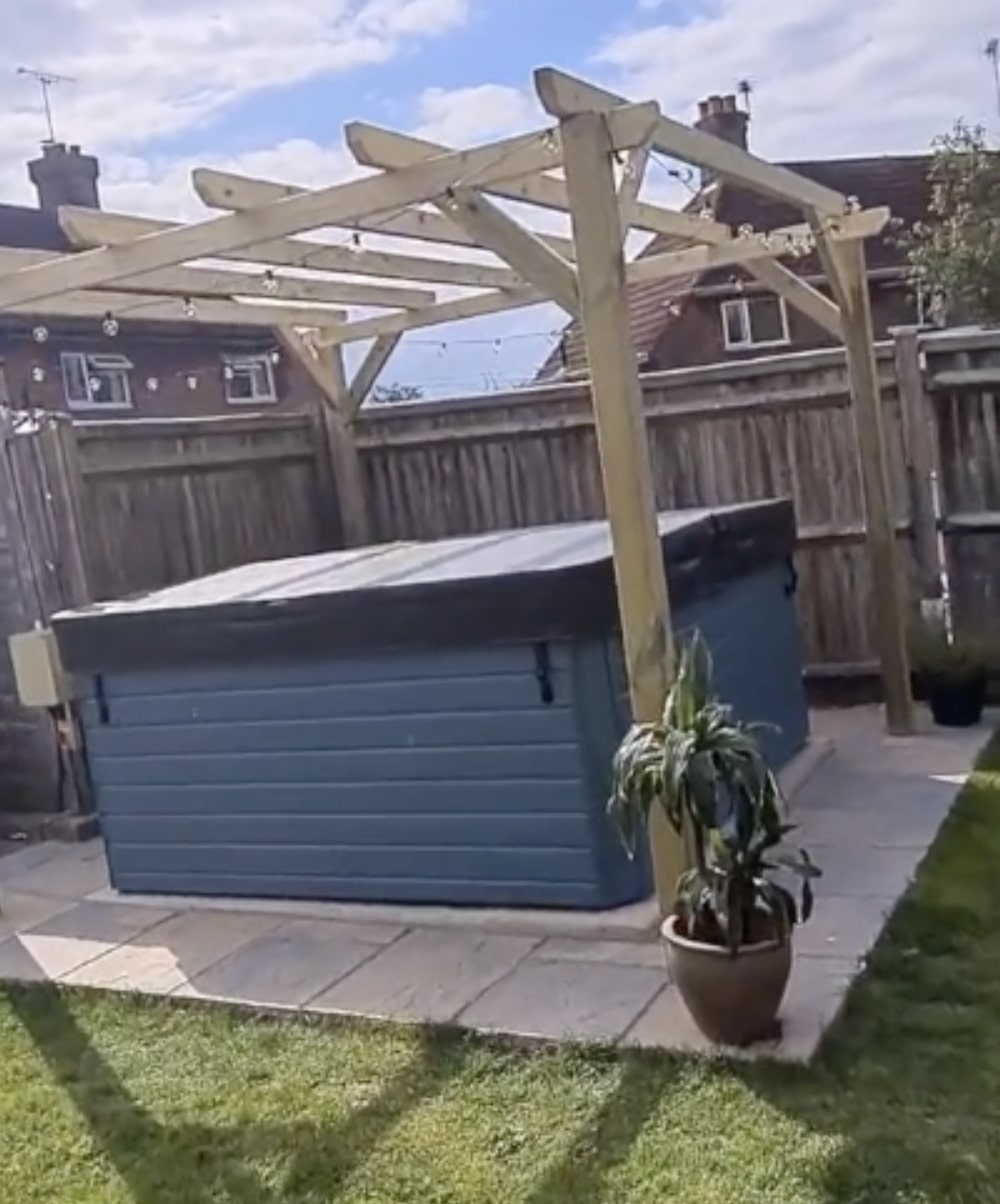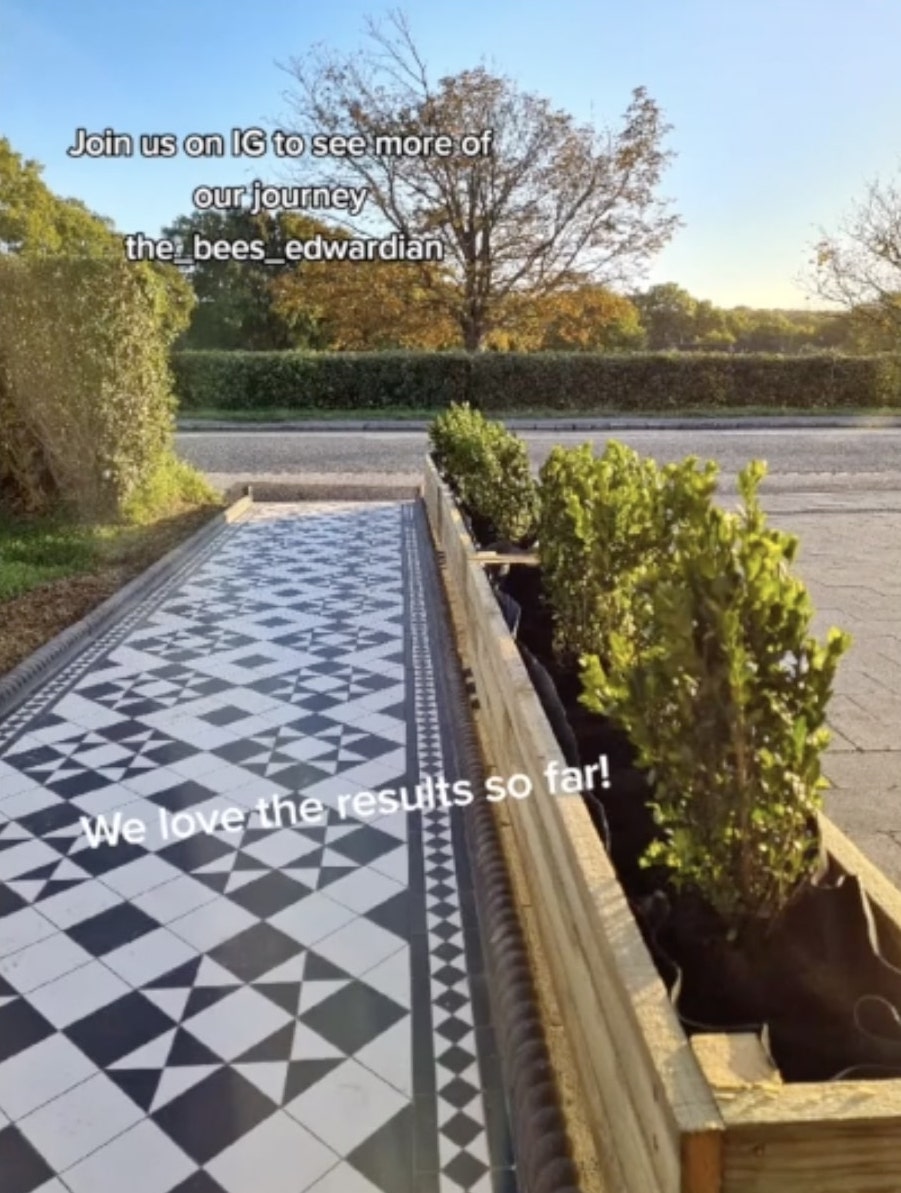 "We had absolutely no experience. We've watched lots of YouTube videos, as well as learning the hard way," Lydia said. "We also had help from our family when we needed it. We've had lots of fun learning as we go along.
"Sanding the wooden flooring in our bedroom was a much bigger job than we expected, and so dusty! I would happily pay a professional when we do the same in the downstairs front room."
When it comes to advice for others taking on older properties, Lydia added: "Don't rush, and plan really well.
"If you can, try and live in the house before making any big changes so you can get a feel for where you want things.
"If you live in a period property, try and restore as many original features as possible.
"We deliberately wanted to live with the old kitchen for a year before redoing it. We wanted to work out how we used the space, what we liked/didn't like. How we wanted to entertain guests in it, and where things would be best placed.
"For any big projects like this, I'd advise getting it designed properly by someone who knows what they're doing!"
Share your stories with us at emg.inspired@epochtimes.com, and continue to get your daily dose of inspiration by signing up for the Inspired newsletter at TheEpochTimes.com/newsletter