Betty Condon and Tom Butler are checking out a beautifully furnished room that was created for the use of U.S. presidents. Roger Price and Paul Beatty are enjoying a spirited game of tennis. Brothers Charles and Ted Brawner are sharing and comparing tastes at a state-of-the-art brewpub.
While none of these experiences might seem to be much out of the ordinary, where they're taking place is. The locations are train stations in different parts of the United States.
Some railroad terminals are more, much more, than just places where passengers board—or depart from—a train. They can double as art museums and examples of magnificent architecture, places to shop and sip, and in some cases, locations of hidden surprises.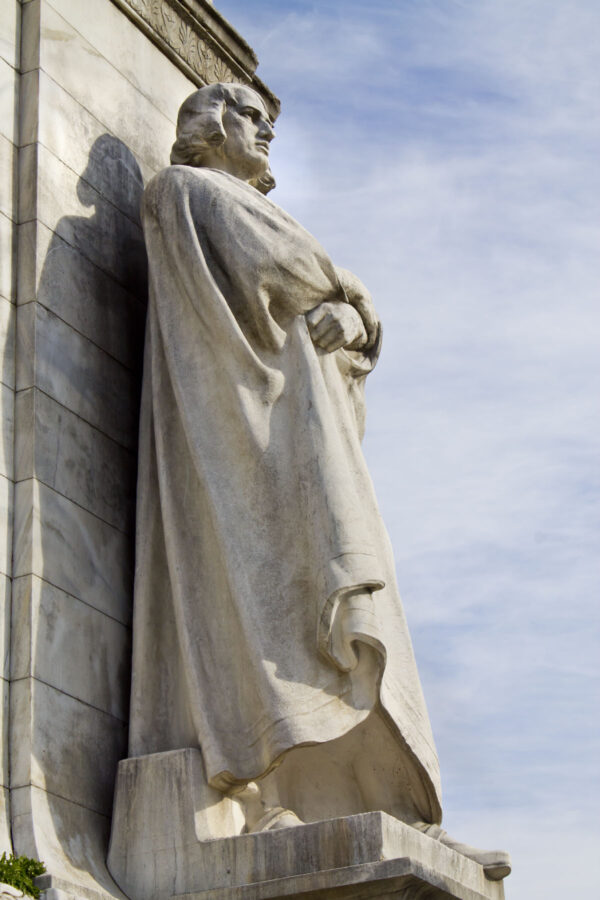 Even if you're not planning a train trip, especially at this time of limited travel, a station where you live or not far away could provide enough in the way of appeal and attractions to warrant a visit. People are often pleasantly surprised to learn that what they had viewed as an unexciting edifice they entered only when on the go offers a welcome choice of things to see and do.
For Betty Condon and Tom Butler, who live in Washington, that meant inspecting a room at the city's Union Station that replicates the world-famous Oval Office in the White House several blocks away. After the assassination of President James A. Garfield at the railroad station in 1881, a presidential suite was installed to provide security. It has been used by several presidents to welcome world leaders and dignitaries.
Currently, it's available as a private event space.
Roger Price and Paul Beatty were battling it out at the Vanderbilt Tennis Club, which is perched on the fourth floor of Grand Central Terminal in New York City. The place where the Brawner brothers were bonding is the Imperial Western Brewing Co. at the Los Angeles Union Station. It combines an authentic brewpub ambiance and a choice of house-brewed beverages with sausages and other traditional fare.
The visual diversion can begin even before entering a building. Stations around the country feature touches of architectural styles that range from Art Deco (Cincinnati) and Beaux-Arts (Chicago) to Spanish Revival (San Diego) and Streamline Moderne (Los Angeles).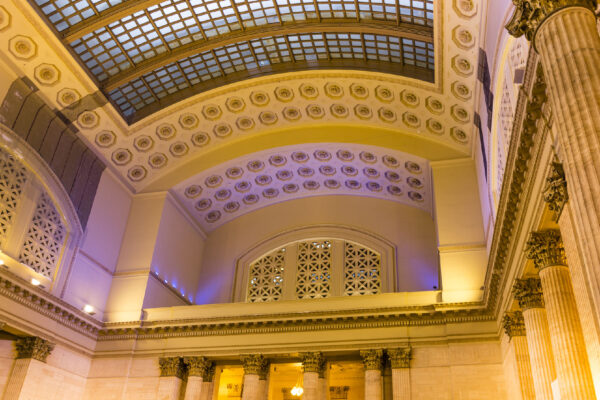 Indoors, some stations double as art galleries. While people rushing to catch a train or return home after a trip don't often pause to admire the paintings, sculptures, and other creations that surround them, those with more time on their hands might wish to do so. The offerings cover the full range of artistic expression with something-for-everyone diversity.
Among decorations in Chicago's Union Station are sculptures of a figure holding a rooster, which represents day, and another clutching an owl for night. They depict the fact that people are on the go around the clock.
The ceiling of Grand Central Terminal serves as a canvas for a rendering of the zodiac painted in gold leaf and surrounded by more than 2,500 stars. Those who are familiar with this astrological diagram notice that it's backward, but that was no accident. Cornelius Vanderbilt, the railroad and shipping tycoon who founded the terminal, explained that the figure is correct when viewed from heaven.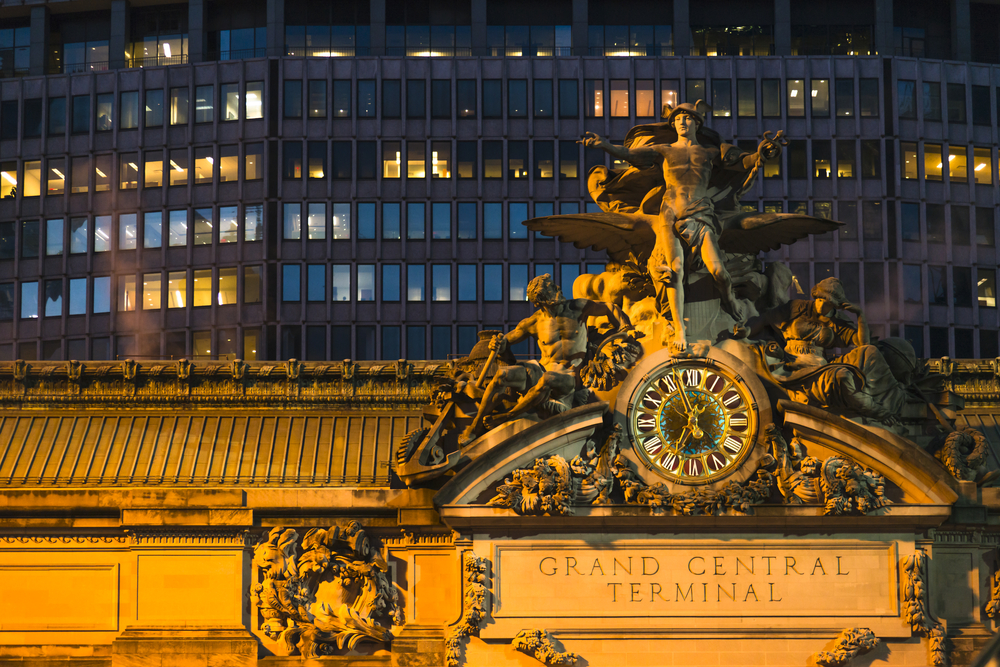 Union Depot in St. Paul, Minnesota, houses an impressive collection of murals, sculptures, and other creations. Topics of the six historic murals that grace the walls of the waiting room range from early settlement and immigration to mail delivery and railroad service workers. Ceramic sculptures portray four periods of the city's history.
Even tiny stations can be venues for artistic expression. The first thing that greets passengers arriving at the light rail station in Littleton, Colorado, is a colorful 40-foot-wide wall mural that depicts more than 50 historic houses, churches, and other structures, some long gone and others still standing. Presented in folk-art style, the painting recreates the town as it was during the 19th and early 20th centuries.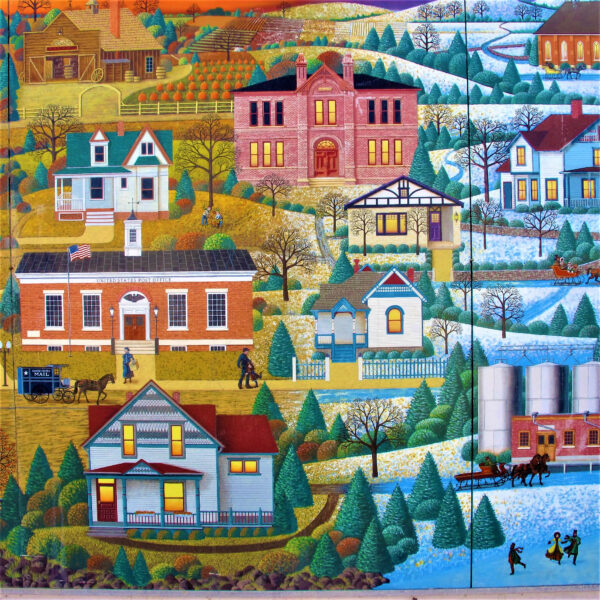 An exterior wall of the 1,200-square-foot depot in Carlinville, Illinois (population about 5,500), features a mural painted by a local resident. It shows Abraham Lincoln, who visited the town before entering politics and later campaigned there, tipping his hat from the back of a train to a group of modern-day onlookers.
Some train stations even serve as destination restaurants for both travelers and city inhabitants. The cleverly named Traxx Restaurant in Los Angeles Union Station has been in business for 25 years. Grand Central Terminal in New York houses about three dozen places to eat. By far the best known is the famous 107-year-old Oyster Bar and Restaurant, a landmark that has one of the most extensive seafood menus in the city.
From art to architecture, seafood to sculptures, some stations around the country offer more than just a place to catch a train. If one isn't located where you live, you might find a superstation not too far away.
When You Go
For information about the art, architecture, history, and other facts related to stations around the country, visit GreatAmericanStations.com.
Victor Block is a freelance writer. To read features by other Creators Syndicate writers and cartoonists, visit the Creators Syndicate website at Creators.com. Copyright 2021 Creators.com