TV and Radio Host: 'It's unbelievable!'
April 4, 2014 10:43 pm Last Updated: April 5, 2014 12:49 am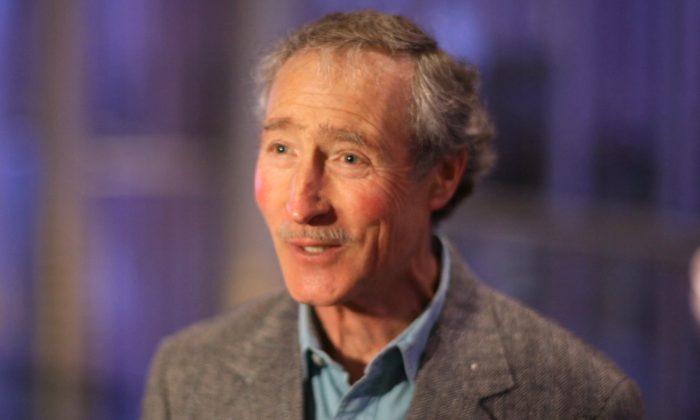 SEATTLE—Shen Yun Performing Arts New York Company opened the first of five performances at the Marion Oliver McCaw Hall, on April 3, at 7:30 p.m.
Ciscoe Morris was among the local personalities drawn to the performance. Regarded as one of the top experts in gardening in the Seattle area, Mr. Morris has a television and radio show about gardening and a weekly gardening column in the Seattle Times. He also leads international gardening tours.
"It's so full of excitement. It's so lively, and it's so different [from] anything I've ever seen before. It's fantastic!" Mr. Morris said.
What makes Shen Yun Performing Arts unique is its classically trained dancers, an orchestra blending Eastern and Western instruments, and its state-of-the art digital backdrop that brings the landscape of ancient China and heavenly realms to life in front of the audience.
Mr. Morris was impressed by the whole performance, especially the animated backdrop designs, which extend the stage and coordinate with all aspects of the performance: the costumes, props, choreography, story-telling, music, and sound effects,.
"It really appeals to me … how much color there is, how much action there is, and the way that the backdrop just blends in with what's going on on the stage. It's unbelievable!"
"Inspired by 5,000 years of history, these spectacular landscapes truly reflect China's multifaceted geography, society, regions, and dynasties," the Shen Yun website states. "Some scenes even transcend this world, entering a heavenly palace where fairies dance amidst mystical clouds or peering into the solemn majesty of a Buddhist paradise."
Being a gardener, Mr. Morris especially enjoyed all the colors and said he would tell others: "Go to this." You're going to love it. "It is exciting, fun, colorful."
"This performance is beyond anything I've ever seen before. It's great!" he said.
Shen Yun will be performing Friday through Sunday at the Oliver McCaw Hall.
Reporting by NTD Television and Michael Green
New York-based Shen Yun Performing Arts has four touring companies that perform simultaneously around the world. For more information, visit Shen Yun Performing Arts.
The Epoch Times considers Shen Yun Performing Arts the significant cultural event of our time. We have proudly covered audience reactions since Shen Yun's inception in 2006