U.S. President Donald Trump on Dec. 19 signed into law legislation allowing American diplomats, journalists, and tourists access to Tibet, and to punish Chinese officials who deny them entry into the region.
The law gives American citizens equal access to Tibet, similar to Chinese citizens traveling in America.
Under the Reciprocal Access to Tibet Act, the United States will impose a visa ban or revoke active visas of Chinese officials who deny American citizens, government officials and journalists access to Tibet.
"This is truly a turning point for Americans, Tibetans and all who care about equality, justice and human rights … By passing this impactful and innovative law, the U.S. has blazed a path for other countries to follow and let the Chinese government know that it will face real consequences for its discrimination against the Tibetan people," said Matteo Mecacci, president of the International Campaign for Tibet (ICT), Central Tibetan Administration reported on Dec. 19.
Tibet has likely been a prelude to what is now happening in Xinjiang. The region is a topic of sensitivity for Chinese leadership, and the ease with which the CCP has restricted journalists from the area has allowed the regime to bring in new forms of surveillance and societal control, with little knowledge from the outside world.
According to the Central Tibetan Administration website, President in exile Dr. Lobsang Sangay has been traveling the world in recent months to talk about Tibetan freedom, and warning of China's strategy.
He gives of an example of Chinese trading silver coins with Tibetans in exchange for building roads into the mainland during the 1950s. After the roads were built, the Chinese brought in "tanks and militaries," taking back not only the silver coins, but also the land entirely.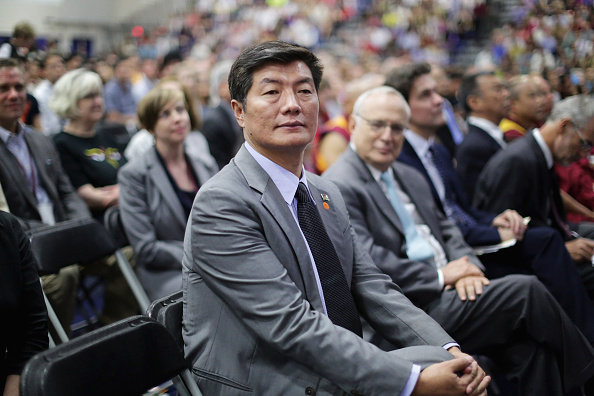 Difficulties of Travel
The CCP has used its tight grasp on Tibet to restrain access from much of the rest of the world. Though many places in mainland China can be visited at will by tourists, Tibet is quite the exception.
Even though the law is signed, non-Chinese individuals still may face many restrictions if they wanted to travel to the Tibetan Plateau. Much of the months of February or March are restricted to foreign travelers, on the premise of the Tibetan New Year celebration.
Individuals have to travel in a guided tour group, or at the very least always be accompanied by a guide.
Entry into the region, whether from mainland China or Nepal, requires different travel documents. Once inside Tibet, going to specific areas also needs different travel documents.
Journalists and diplomats are only allowed into the region with the permission of the China Foreign Affairs Office. They can not visit Tibet with a regular tourist group.