If the Galápagos Islands have long been on your bucket list, stop waiting for someday and start checking off boxes. There's no time like the present, and that's especially true when it comes to this mind-blowing volcanic archipelago that's unlike anywhere else in the world.
A Great Time to Visit
If you're interested in visiting the Galápagos, you're probably aware that the island group is primarily famous for its abundance of untouched natural wonders and endemic wildlife.
The Galápagos are carefully preserved and consciously supervised no matter how many tourists show up, but with such little human presence and interference over the past year, the islands have greatly flourished. Those who visit in the near future will arrive to find wildlife that's even more abundant than usual—flirty waved albatrosses in nesting spots that are easier to observe, sea lions more curious and playful than usual, blue-footed boobies performing their fancy dances with even more pizzazz, and islands crawling with marine iguanas and lava lizards.
If you've long desired to visit the Galápagos and wish to see it in its truest form, now is the time.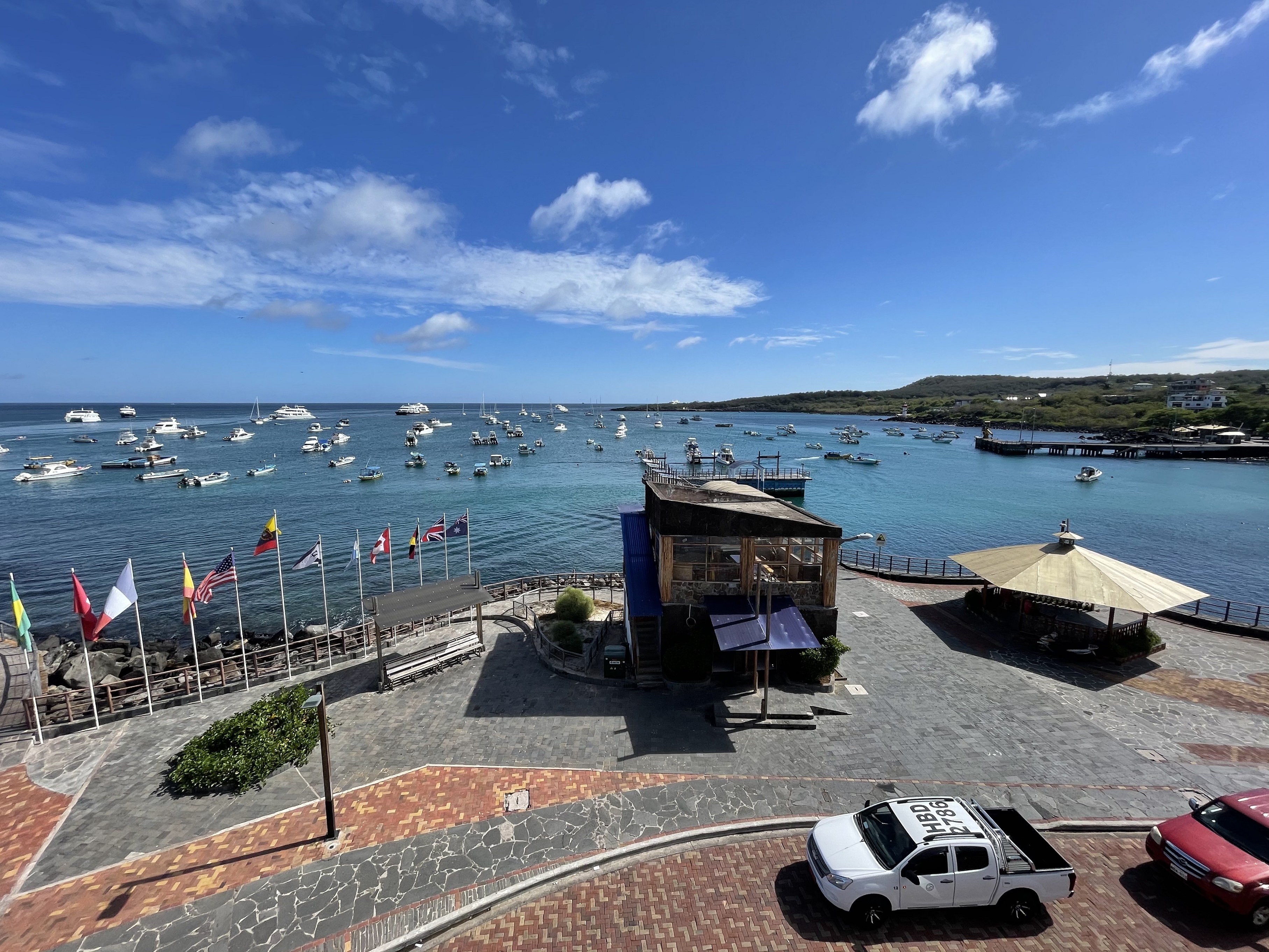 How to Get There
Located about 600 miles off the coast of Ecuador, the Galápagos Islands are indeed remote—but despite how much they feel like they're located on the very edge of the world, they're relatively easy to reach.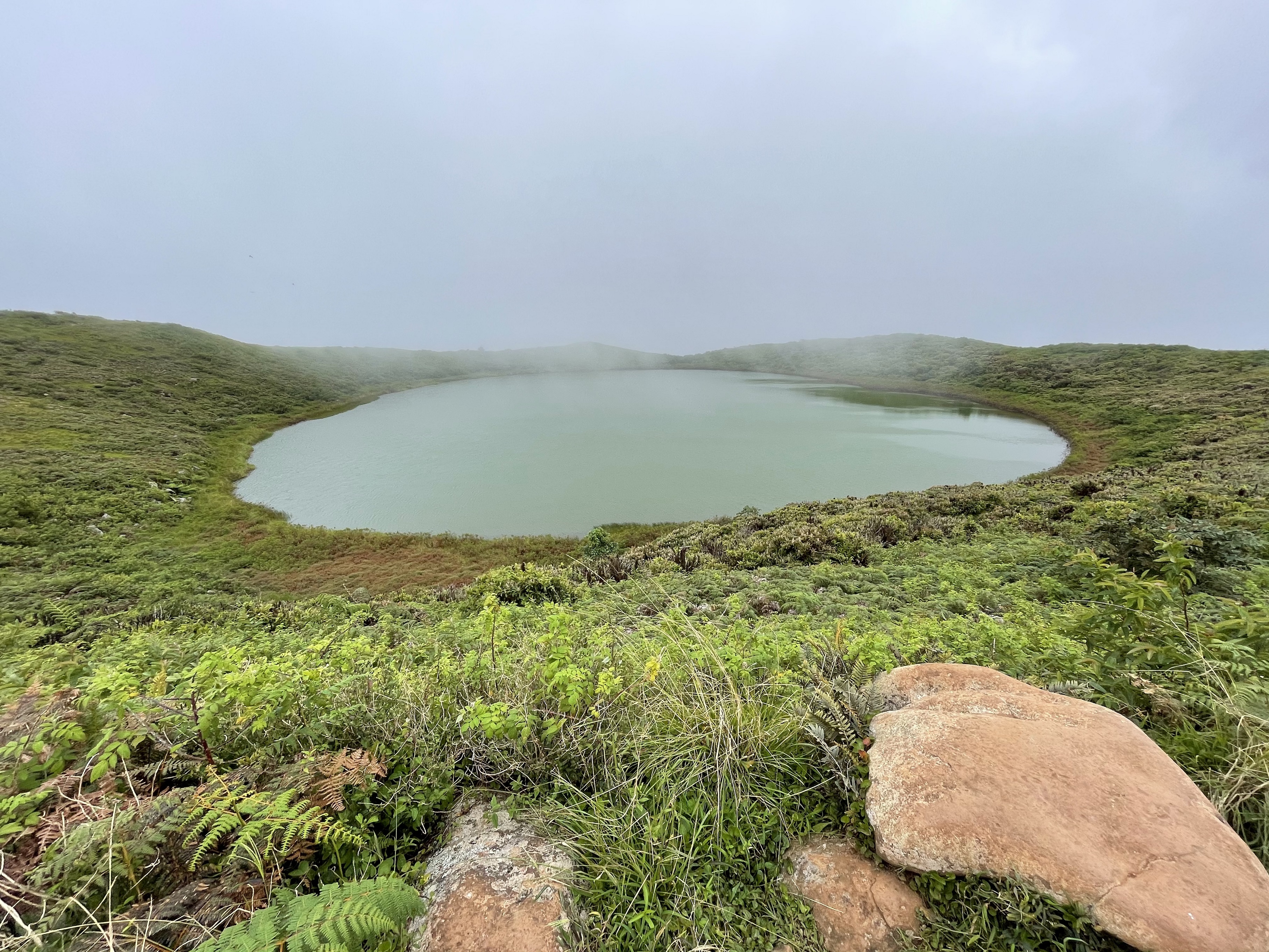 There are two airports in the Galápagos: San Cristóbal Airport (SCY) on San Cristóbal Island and Seymour Airport (GPS) on Baltra Island. There are no international flights to or from the islands, so going through Ecuador is a must; flights to the Galápagos depart only from the Ecuadorian cities of Quito and Guayaquil.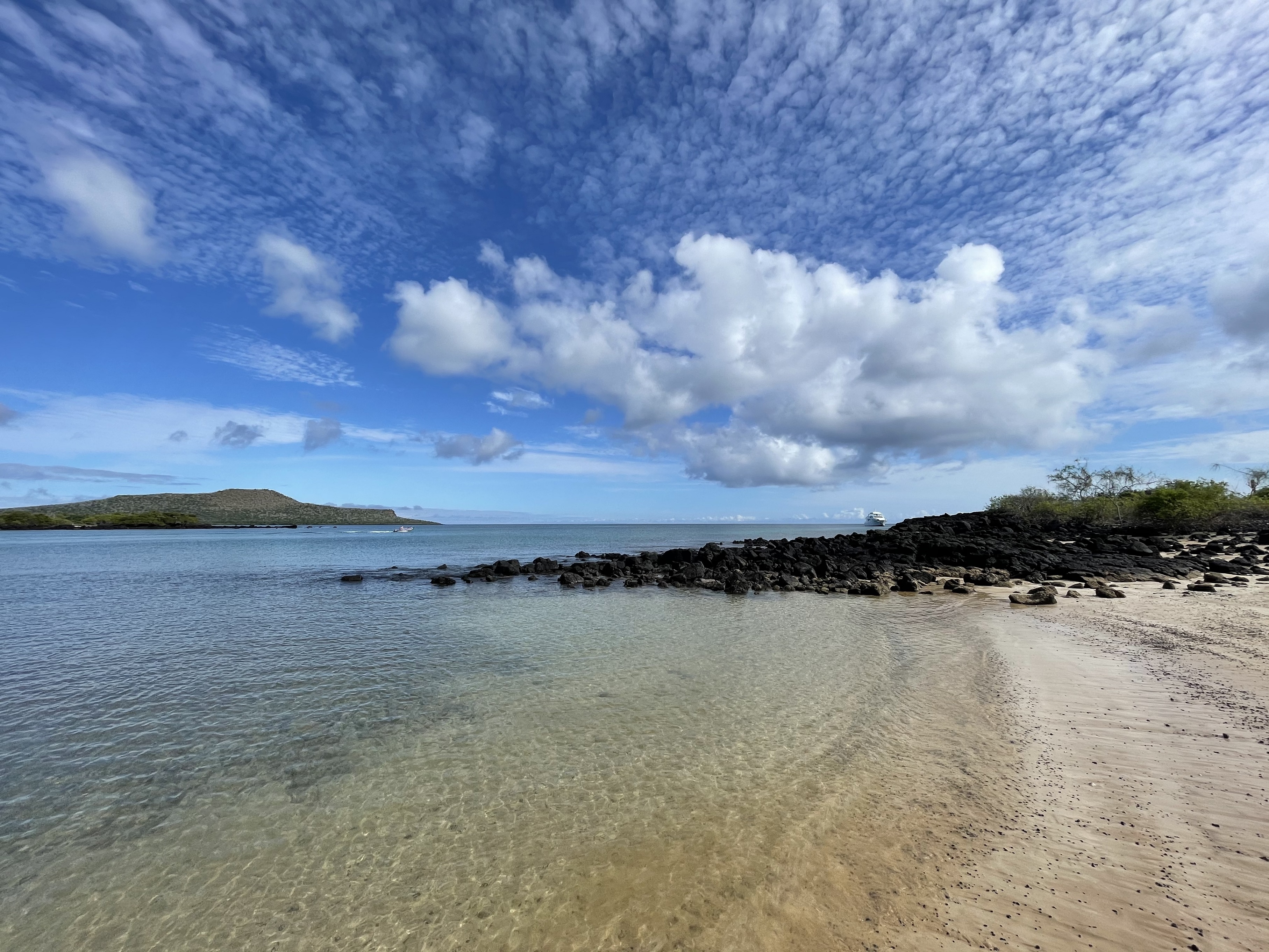 You'll need three items for entry. The first is the INGALA Transit Control Card, which essentially helps the Ecuadorian governmental agency in charge of all things Galápagos keep track of who is entering and leaving the islands and when. You can't board your flight to the Galápagos without this card and will be required to show it upon arrival. It costs $20 per person (cash only) and can be purchased at the airport in Quito or Guayaquil. Plan extra time at the airport to secure this card; the process takes about 30 minutes.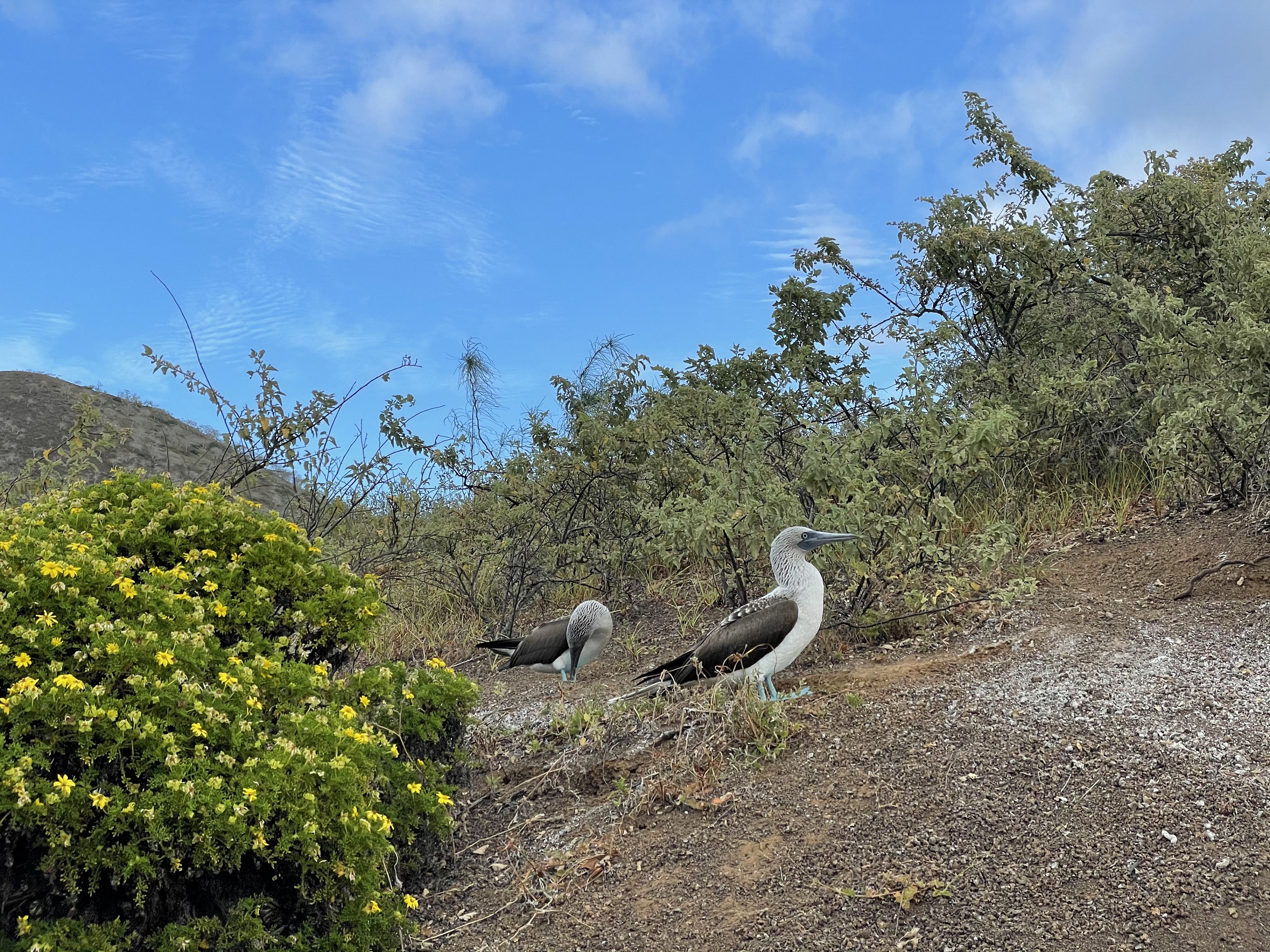 The second entry requirement is paying the Galápagos National Park entrance fee upon arrival ($100 per person), which goes toward conservation efforts throughout the archipelago. Ecuadorian residents pay a lower fee.
Be sure to have ample cash on hand for this and other unforeseen expenses; many places in the Galápagos only accept cash, because the internet is very slow and so processing credit cards takes too long (and costs more). Luckily, the U.S. dollar is the official national currency of Ecuador, so you don't have to worry about exchanging or conversions.
Note that some tour companies will take care of the above entry requirements in advance.
You'll also need proof of vaccination or negative COVID test results; to get into Ecuador, you'll need proof of a test taken within 72 hours of arrival, and for the Galápagos, the window is extended up to 96 hours. One test can suffice for both if you time it right (and depart for the Galápagos right after arriving in Ecuador). Keep several paper copies of your test results on hand, as they're requested and collected upon landing in Ecuador and upon purchasing the Transit Control Card.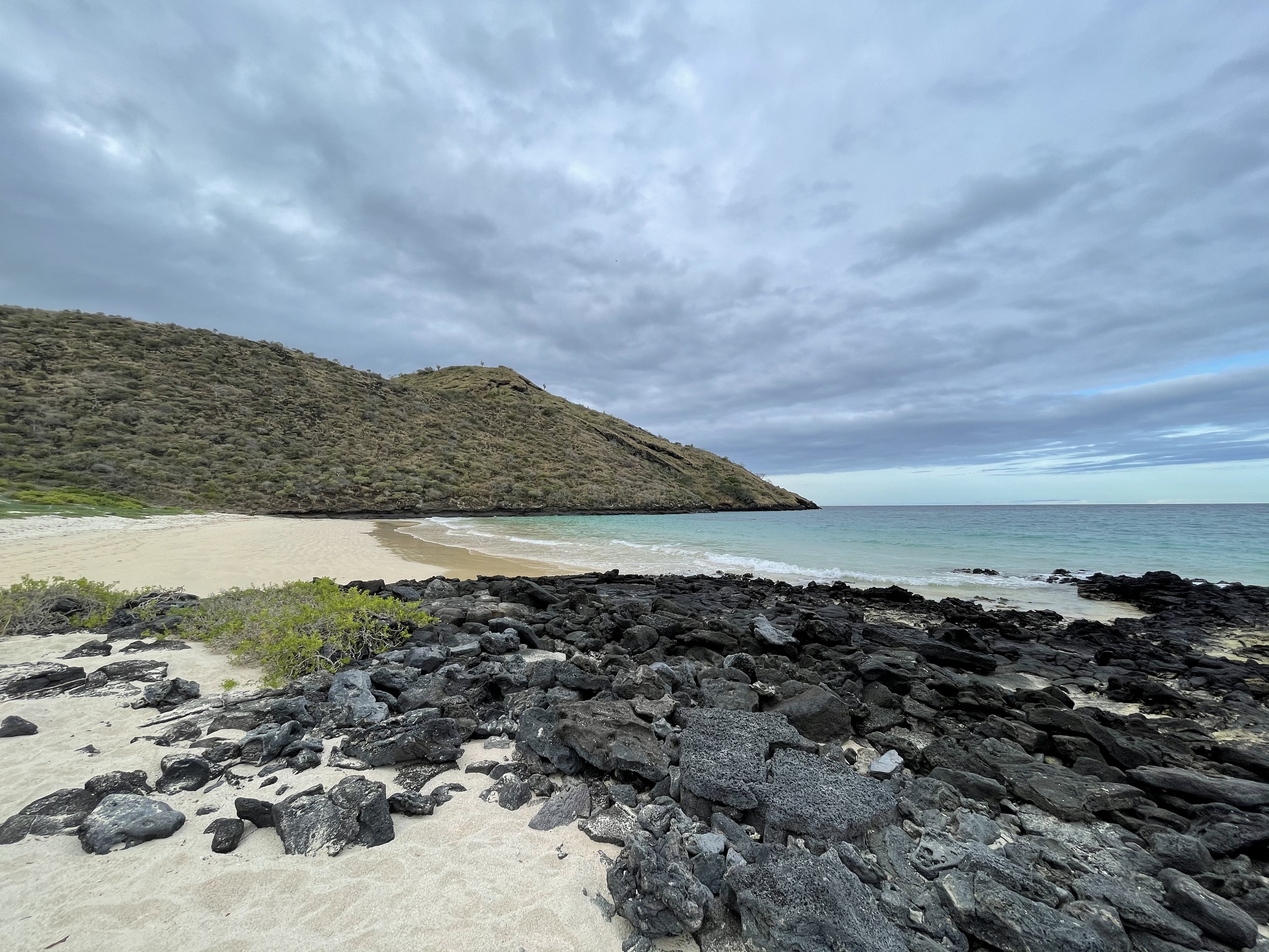 How to Explore
The best way to see as much as you can during a trip to the Galápagos is to book a cruise. There are a wide variety of ships and itineraries, but the most common trip lengths are four days, eight days, or 10 days (and up to two weeks). You can book a live-aboard yacht or even a sailing on a large commercial cruise ship such as Celebrity, whose Galápagos sailings are set to resume in early July.
How many islands you'll visit (and how many excursions you'll enjoy) depends primarily on the length of your cruise; longer cruises tend to hit more islands, while shorter cruises may hit just four or so. My husband and I recently experienced a four-day, three-night cruise aboard the Grand Majestic; it started in Puerto Baquerizo Moreno on San Cristóbal, hit Floreana Island the next day and Española Island on the third day, and then ended in Puerto Ayora on Santa Cruz Island (which is where you go to fly out of Seymour Airport on tiny Baltra Island, which links to Santa Cruz Island via ferry).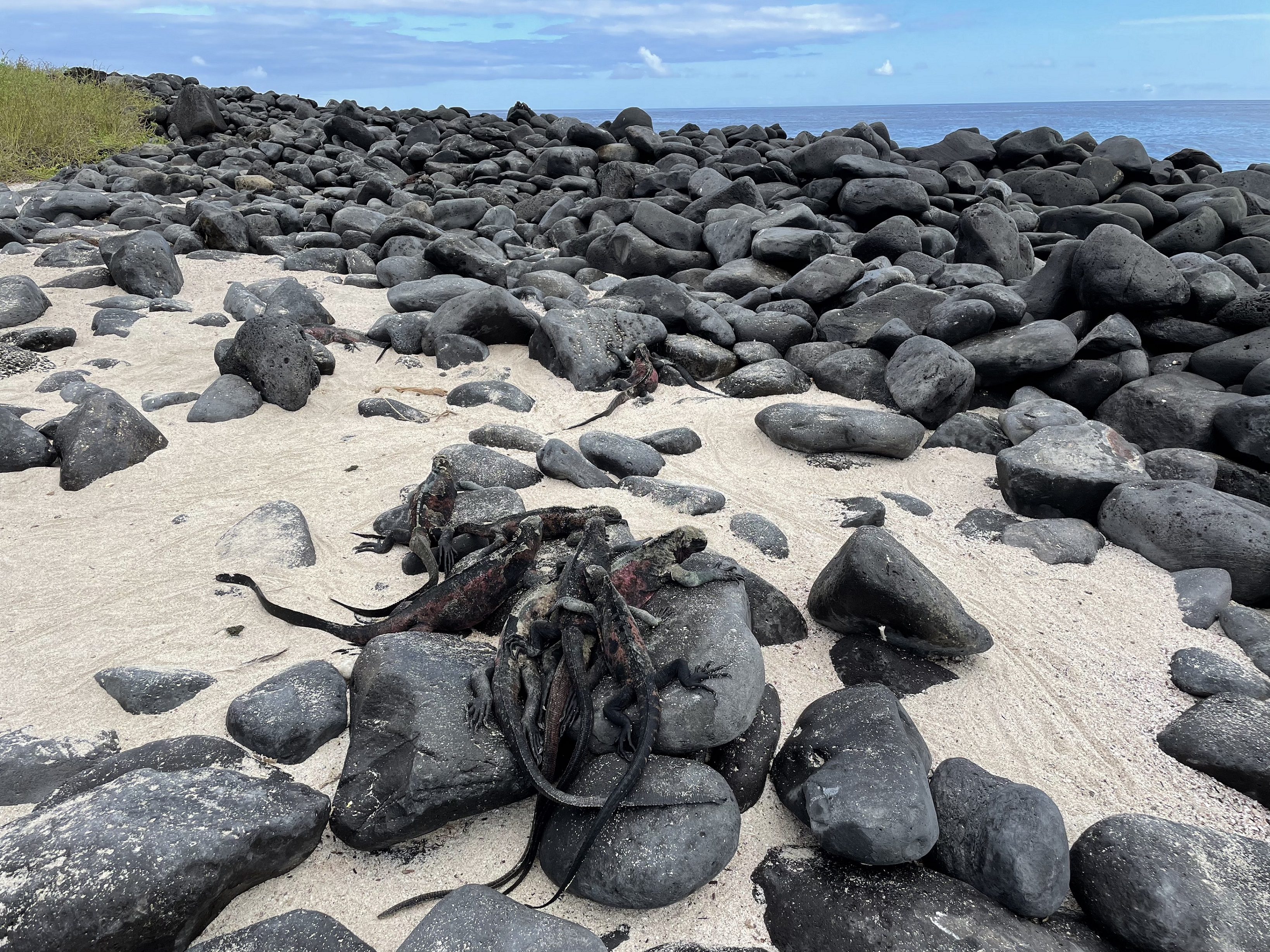 However, those who don't wish to cruise (or those doing the Galápagos on a tighter budget) have options, too—you can simply stay put on one of the islands and explore from there via ferry or boating day trips, or just explore the island you're on. You'll still get the Galápagos experience.
If you plan to remain stationed on one island for the duration, I recommend San Cristóbal Island, specifically the small port town of Puerto Baquerizo Moreno. Book a few nights at the Galápagos Sunset Hotel. You'll be in the middle of everything, yet also feel immersed in nature as you hear the highly amusing barks of sea lions at all hours of the day—and witness some breathtaking sunsets.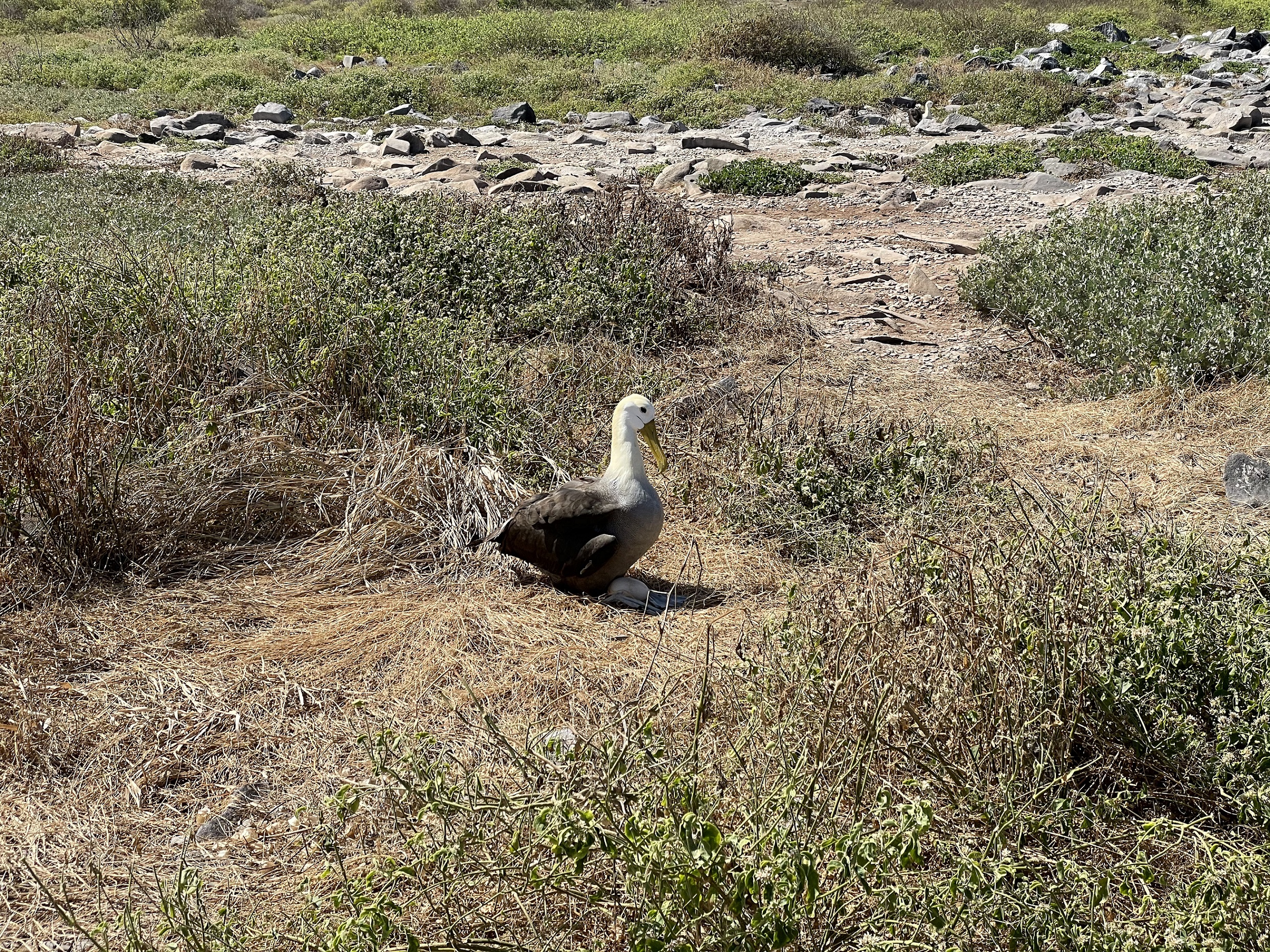 Best of all, it's extremely easy to reach Puerto Baquerizo Moreno. The flight from Guayaquil to San Cristóbal takes just over an hour and a half, and upon landing, the town of Puerto Baquerizo Moreno is so close, you could walk to it—but taxis for the 0.6-mile-long trek cost just $2, so you might as well flag one down.
While staying in Puerto Baquerizo Moreno, you can book snorkel or scuba diving trips at any number of local outfitters, walk around to find great local food, amuse yourself watching the colonies of sea lions who reside along the waterfront, and more.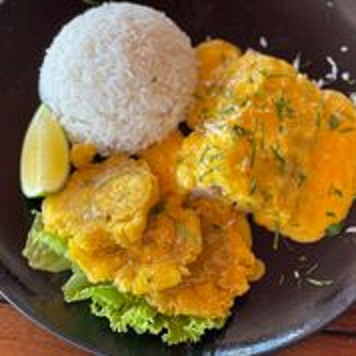 One can't-miss experience on San Cristóbal: book a taxi ride to El Junco Lagoon, located in the inland highlands. There's a short stair hike to the summit, but once you reach the top, you'll see why that 15-minute climb is beyond worth it: this small freshwater lake lies in the crater of a dormant volcano, and if you're lucky, you'll catch the sight of frigatebirds coming to rinse the saltwater from their wings.
When we visited, the setting was misty and magical, embodying the enchantment of the Galápagos Islands.
Skye Sherman is a freelance travel writer based in West Palm Beach, Fla. She covers news, transit, and international destinations for a variety of outlets. You can follow her adventures on Instagram and Twitter @skyesherman.