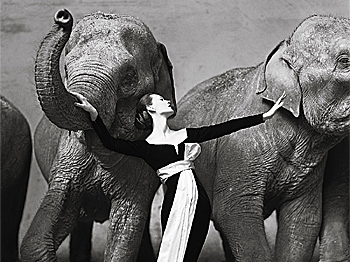 As a child I dreamed of going on safari in Africa, and finally the moment arrived.
Kenya, a nation more than twice the size of Great Britain, has for decades remained a global destination for travelers from across the world, eager to embark on storybook-like safaris to view hundreds of exotic species of birds and animals that inhabit this vast land.
Beginning the Journey
A Swahili word for journey, "safari" is synonymous with this East African nation which in recent months has been immobilized by a political crisis. However, now it is set to shake off its tarnished image and re-emerge as a tourism hotspot.
Previously regarded as one of the most stable countries in Africa, Kenya's reputation and billion-dollar tourism industry suffered a severe blow after sections of the country descended into crisis following the national elections in December 2007.
To better understand this "new Kenya," I made my way to downtown Nairobi to the Exchange Bar located in the Stanley Hotel. It was there that I hoped to meet some locals and get their perspective on the situation.
Instead of raucous debate about life in Kenya, what I discovered was deafening silence. Without a single customer on that warm afternoon, kegs of beer remained untapped and the bar's sumptuous leather chairs were empty.
Just a few steps away from the deserted bar is the Thorn Tree, a cafe where travelers can post notices on a community bulletin board. Largely ceremonial in its function today—displaced by cell phones and personal digital devices—the board still has a few notes tacked to it each week. A short message scrawled in pencil captured my attention.
"I hope for peace for all the people of Kenya," it read.
It's a thought possibly shared by the majority of Kenya's 40 million people who support President Mwai Kibaki's implementation of a power-sharing agreement with opposition leader Raila Odinga. Creating Kenya's largest cabinet with 41 ministers, Kibaki in April invited Odinga to take the post of Prime Minister and help restore confidence in Kenya.
"I want to assure you all that I will do everything possible to ensure that our country Kenya is steered along the path of peace, unity, and stability, "said Kibaki in a speech announcing the members of the cabinet.
No Politics, Just Leisure
Leaving Nairobi and politics behind, I began the first leg of my safari by joining a group to drive 155 miles to Amboseli National Reserve.

The months of April, May, and June are the rainy season here, and the brooding clouds hovering above the massive acacia trees began to unleash torrents of rain marking an ancient cycle that annually sustains the grasslands and all of its teeming life forms.
Sharing these sweepings tracts of land with the wildlife are the Maasai people, who still tend to large herds of cattle and survive on the blood, milk, and meat of their animals.
Pulling up to the hotel where I'd be spending the night, I was greeted by a group of Maasai villagers who sang a traditional song.
"Welcome, this is Maasai country," went the hypnotic chant, repeated again and again.
After the song was finished, I spoke to Emanuel Oletoto, a member of the group who also works as a naturalist at the hotel.
"It has affected us a lot," explained Oletoto, referring to the lack of tourists in the period during the country's recent political crisis.
"There are six children in my mother's house," he said. "If there's no money there is no school for the children."
Boosting Tourism, Again

Across the country, bookings at hotels have been down by as much as 90 percent. With peace now at hand, the message is desperately clear to tourists: "Come back, we need you."

Getting ready to depart Amboseli in the early morning, I got a clear view of Mount Kilimanjaro framed by two Maasai standing in the foreground. They had walked three miles from their village to the hotel to begin another day watching for the tourists who they are sure will soon return. Visitors are usually drawn to Kenya to see what is commonly referred to as the group of animals known as the "Big Five" (lions, elephants, African buffalos, rhinos, and leopards). This is what the legendary safari experience is all about.
Kenya's vast network of wildlife reserves and national parks provide a habitat where animals can live in relative safety while being fiercely protected by armed rangers provided by Kenya's Wildlife Service.
I entered Tsavo West, which when combined with Tsavo East makes up one of the world's largest national parks at more than 8,108 square miles. Swaying across a dirt road was a herd of more than 30 elephants—just one of many herds that make this expansive park prime "elephant country."
The elephants came close enough to the small van I was traveling in to offer a compelling lesson—in Kenya, pachyderms have the right of way. Displaying hides that have been stained red by the soil found in the park, this herd of elephants was far more persuasive than any politician's words about why tourists will once again return to Kenya. Far from the city, there is tranquility on the grasslands and it continued without interruption during this mesmerizing spectacle of strength and beauty.
Safari Ends With a Sigh

With my journey nearing an end, I pushed on to the Taita Hills in southern Kenya (near the border of Tanzania) where there's another small wildlife reserve.
It was at Taita that I got a glimpse of a female lion and her two cubs. Crouching low in the grass, the mother lion stood up only when another safari van got too close. It was obvious that she was injured, favoring a back leg.
I found out later from another traveler that there's a theory the lion at Taita had been kicked during an unfortunate encounter with a water buffalo. Seriously injured, but determined to recover and care for her cubs, she was a compelling metaphor for the current situation in Kenya.
At the end of a trip that exceeded my expectations, I am keen to see how the country proceeds in the future as it moves forward to regain the trust of travelers dreaming of their own African safari.