NEW YORK—As a 2-year-old, musician Michael Thurber vividly remembers hearing three songs while his mother practiced a new aerobics routine for a class she taught: "September" by Earth Wind and Fire, "Bad" by Michael Jackson, and "Part-Time Lover" by Stevie Wonder.
"That was my first exposure to music, and I would dance around the living room and really loved it, and really reacted to it in like a visceral way right away," Thurber told The Epoch Times.
By the time Thurber was 4 years old, he was playing piano. By elementary school, he was playing electric guitar. When he turned 11, his passion for music got serious. Thurber began playing the bass at his school, and immediately was hooked.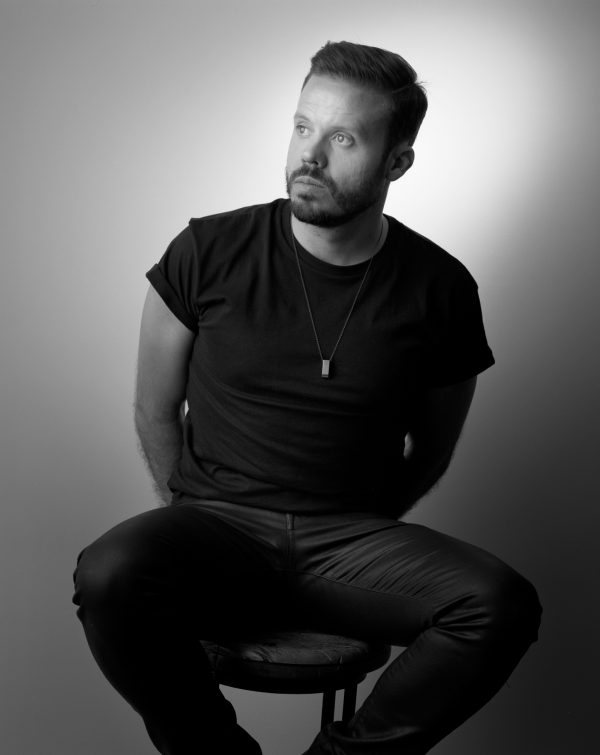 Growing up, he got into a whole range of genres, from '90s grunge to hip hop, as well as studying Classical music, so it's little wonder the 31-year-old has gone on to be a genre-defying musician, collaborating on diverse theater projects, playing in "The Late Show" house band, and becoming a YouTube phenomenon.
Expanding Horizons
As a teenager, Thurber was interested in music composition—writing songs as well as orchestral concert music—and started thinking about making a career out of music. The route to a professional career seemed to be via Classical music, so after his time at the Interlochen Arts Academy boarding school in Michigan, Thurber attended The Juilliard School in New York to hone his skills and expand his horizons.
His experience at the world-renowned conservatory helped him grow as a musician and composer.
"It was amazing. I mean you wind up in this situation where you have some of the most talented instrumentalists in the world in Jazz and in Classical music from all continents coming together in this one building," Thurber recalled. "You really get to know everybody, and you really see everybody's talent up close. And that was really humbling and very intense."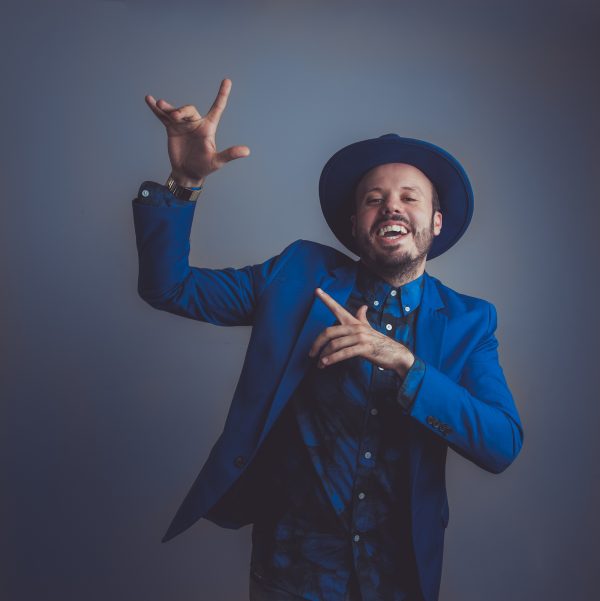 Unfortunately, Thurber developed a serious shoulder injury in the middle of his time at Juilliard. He couldn't play bass for two years, but that was the turning point for his career in music composition. Since he couldn't play, he had to turn to another talent in his repertoire.
YouTube Success
In 2011, at age 25, Thurber found himself involved in numerous projects. But three experiences culminated in making it the most influential year in the young musician and composer's life. First, a video maker named Joe Sabia met Thurber at one of his concerts, and the two hit it off.
Sabia came to Thurber with an idea to make a medley of songs that told a chronology of "non-lyrics" in popular music—oohs, aahs, na nas, and other such sounds that make up key parts of a song. The pair got together with Matt McCorkle who had a recording studio in Times Square. The three produced and then posted the video on YouTube. Overnight, it had approximately 600,000 views.
McCorkle, Sabia, and Thurber continued to make these types of humorous and experimental music videos, and developed a fan base. After the first year, they were doing live shows for YouTube and Google events. The trio produced a YouTube series involving a collective of over 150 musicians called CDZA, which they were able to turn into a profitable business.
At the same time, Thurber met a theater director named Saheem Ali and a playwright named Tarell McCraney during a project they were working on together. Working with Ali and McCraney led to multiple theater projects. Tarell had a residency at the Royal Shakespeare Company in England, and he hired Thurber to write the score for "Antony and Cleopatra" that he was directing.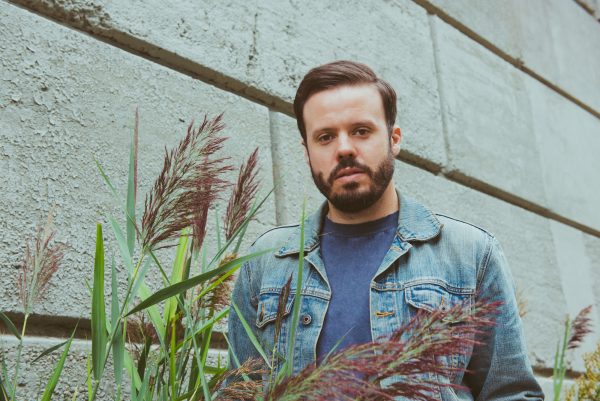 "It was an amazing experience. It was really my first time working on a production of that size, and it was just amazing to see all of the moving parts," Thurber recalled about his time in Stratford-upon-Avon, the birthplace of Shakespeare.
"There's so many different elements to it, and watching all of that and how that all works together was the experience of a lifetime for me. … I learned a lot as a professional, but I also really learned how much I loved the theater, and how much I wanted to be there and be a part of it," Thurber said.
Celebrating Culture
Working with the Royal Shakespeare Company raised his profile and led to subsequent work at the Public Theater, which was also staging "Antony and Cleopatra" back in New York.
"Really significant things happened at that point, and it was so cool because all of those things at the time, all of us were just hustling, and everybody was just sort of showing potential, and was very brilliant, but nobody had hit it huge yet," Thurber recalled.
Fast forward, and McCraney had won an Oscar for best screenplay for the film "Moonlight." Ali is currently working at almost every off-Broadway theater, and Sabia is the vice president of Creative Development at Conde Nast.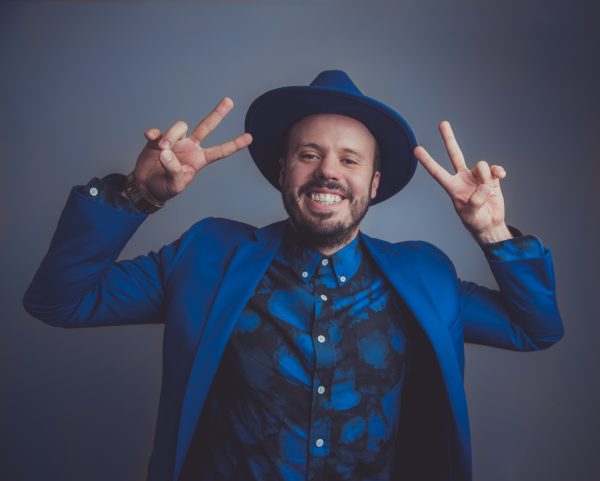 However, the idea of collaboration didn't disappear.
Thurber is a very open-minded musician and composer, and one of the projects he has undertaken is called Thurber Theater at Joe's Pub, which he started on his 30th birthday. The musical variety show is about bringing different musicians from different genres together on one stage in a celebration of diversity.
"As obvious as it sounds, it's very rare for an audience to hear such an eclectic program all in one setting," he explained.
"Something that's very central to all of my work is trying to be a bridge between different types of musicians and different musical traditions."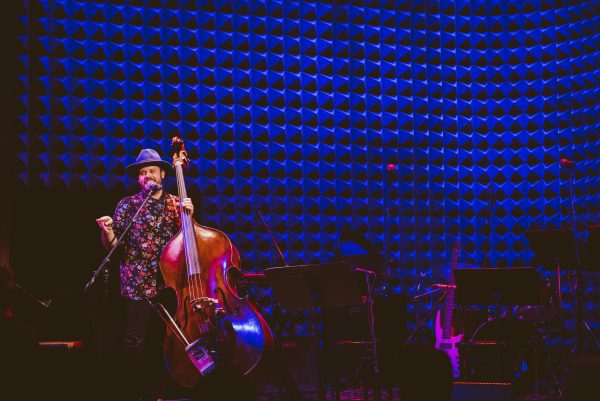 He feels a responsibility to bring people together from different genres and traditions to show audiences that music has the same roots the world over.
"Before we were all as connected as we are now, just as humans we are all drawn to a lot of the same sounds. It's unbelievable: Every single culture has a version of a plucked stringed instrument, every single culture has a version of a hand drum, every single culture has a version of a keyboard or a guitar," he explained.
"When it comes to the creative side of music, the actual mechanics of what's happening are very similar to one another, and culturally all of these influences, especially in America, really collided, at times willingly and at times unwillingly, to make these sort of new traditions that we deal with."
Experimentation
Thurber has explored different genres, instruments, and disciplines, but one of his most unique productions was a one-man show. The commission parameters were that the musical had to be a sung monologue, and couldn't last for more than 40 minutes.
"I was really terrified but I also was excited, and so I thought 'If I'm going to do this, I'm going to go really big, and go really scary, and I'm going to write something for myself,'" Thurber remembered.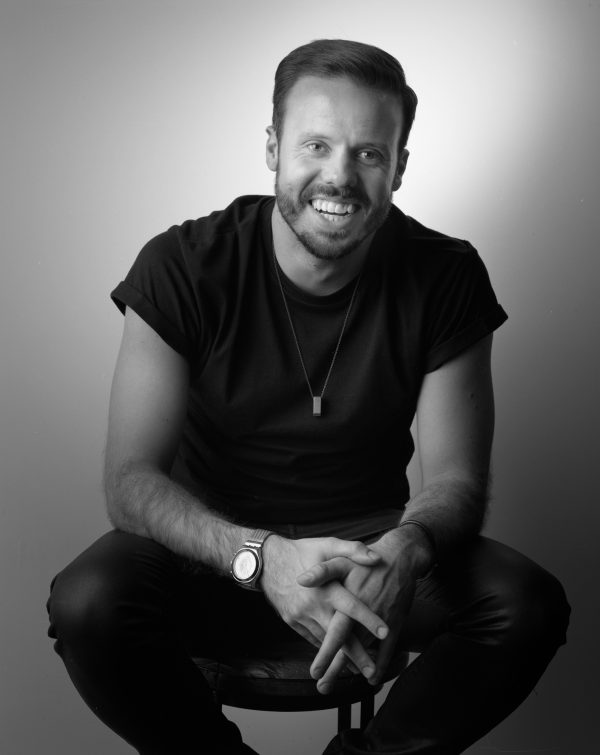 Thurber was single at the time, and he and his male friends would sometimes talk privately about vulnerable emotions, for example, anxieties around intimacy and connecting with people. One night he was out with some female friends, and they were surprised to learn that men talked about such issues, or could be sensitive.
As a result, his performance became a musical that explored and challenged the myths about machismo and male libido, among other topics, in a humorous way.
He's currently working on a new expanded version.
Old Friends, New Gig
Thurber has also performed with Jon Batiste and Stay Human, the house band for "The Late Show." It was a great opportunity to play with former college friends, and to do something different and see how a television show functions.
"It's essentially like making a Broadway show every single night from scratch," Thurber explained. The show is broadcast live, and always gave Thurber a thrill.
"Every night, no matter how many times you did it, you'd get the butterflies in your stomach, because you'd just be like, wow, there's 3 million people watching this right now," he said with a chuckle.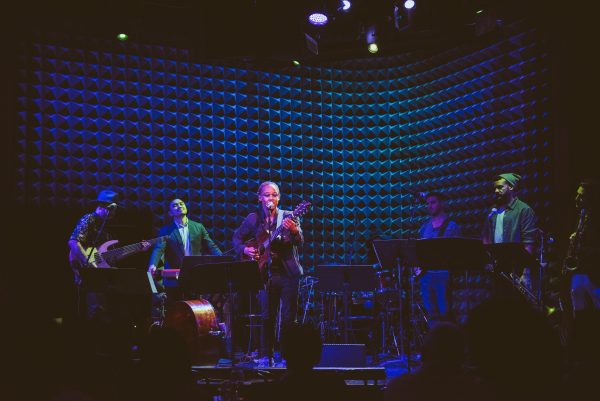 He has had the opportunity to play with guests like James Taylor, Cee Lo Green, Willy Nelson, and John Mellencamp. He played with the band for one season, but then returned to his passion projects.
Right now, Thurber is juggling multiple jobs, as usual. However, there are two that he is most ardent about. He's producing two different records with two different artists. The first one is a collaboration with concert violinist Tessa Lark, his girlfriend. The duo is working on a record that will be half original music and half Bach.
The other record is a collaboration with jazz vocalist Lauren Henderson. All of the music is original, and the duo wrote half of the material each, with some other songs they wrote together. It's half in English and half in Spanish and pulls from many different influences.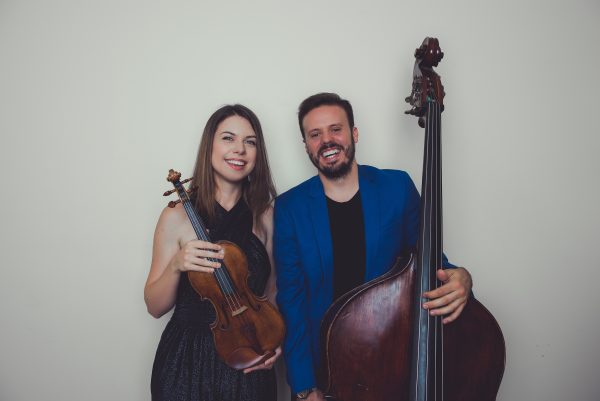 It may seem like a lot to juggle, but for Thurber the balancing act is worth it.
"Being in music is a spiritual pursuit. It's a pursuit of perfection and actualizing your potential," he said.
"It takes so much to make good music," he explained. "You have to be healthy and clear mentally, you have to be as healthy and clear physically as you can, you have to have technical ability, … you have to have a generosity of spirit.
"The pursuit of making good music makes you a better person; you're just constantly raising your potential all the time."
His ultimate goal is to keep collaborating and exploring genres.
"If I can continue to do that for the rest of my life, it will be a great life."