Before putting pen to paper, Jake Weidmann listens to classical music to calm his heart and clear his mind. The slightest tension would stifle the flow of the pen's dance. The smallest tremor would create a flaw in the fluid ink flourishes.
Calligraphy in its highest form is a fine art, and Weidmann is one of the few people in the world who have mastered it. He is a master penman, one of 16 certified by the International Association of Master Penmen, Engrossers, and Teachers of Handwriting (IAMPETH). "You don't practice until you get it right; you practice it until you can't get it wrong," he said. Each stroke must be perfect, or the whole work is blemished. "I have always had a deep love for calligraphy—and really handwriting more broadly," said Weidmann. "I grew up admiring [my mother's] cursive handwriting: how beautiful the letters flowed together, the lean of the writing across the page that looked like falling rain."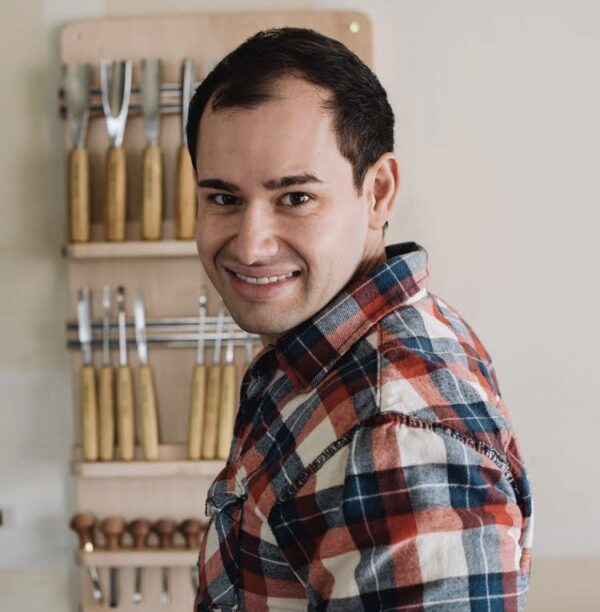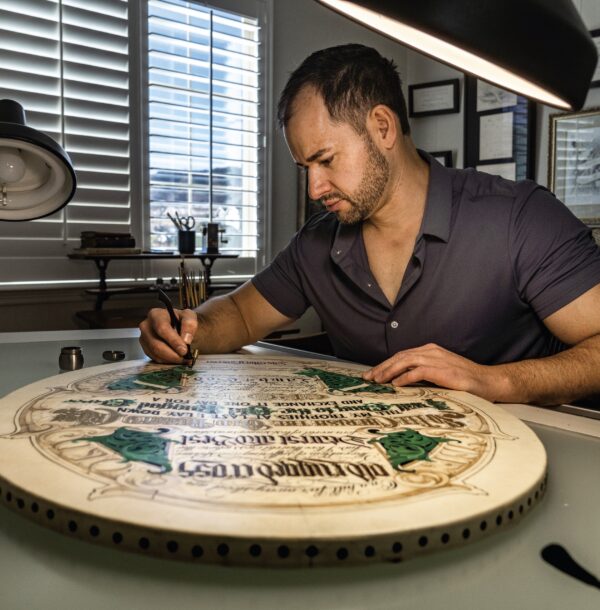 An Artist in the Making
Weidmann started to think of himself as an artist when he was 6 years old, after a house fire left him with little more than paper, pencil, and imagination. "Being able to create new worlds when my world was in shambles was a beautiful gift from God," said Weidmann.
Since then, he has dedicated his life to beauty in all its manifestations: calligraphy, painting, sculpture, and other material arts, to name a few. He has also studied acting, so as to embody the artistry of speech and expression; and psychology, in order to appreciate the palette of human emotions that give people color. Bodybuilding, sculpting his own person into a fine form, has been a pursuit as well. He's an artist through and through.
With this holistic approach to artistry, Weidmann first started practicing penmanship so that even his daily handwriting would be beautiful. A college classmate of his noticed, and she commissioned him to write up her wedding invitations. That set Weidmann to studying calligraphy in his spare time. He wrote his college assignments in calligraphy scripts to practice. Unsatisfied with the tools available to him at his local arts shop, he learned to work a lathe (a machine that shapes materials) and made his own pen holders (he also patented the design he sells today as Weidmann's Ergonomic Oblique Penholder).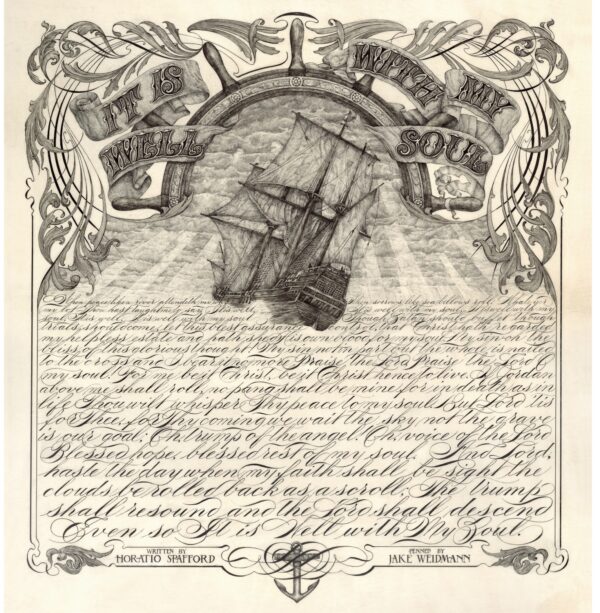 It was 2011 when he became one of only 11 IAMPETH-certified master penmen in the world. Now there are 16, and interest in the art seems to be growing. "When I joined, there were very few people who were interested in calligraphy," said Weidmann. The golden age of penmanship was from approximately the late 1800s to the 1930s, he said, when penmen were in high demand to write up certificates, design cards, and do all sorts of business-related functions. The typewriter made much of their work obsolete. Now, without its purely utilitarian function, penmanship is preserved in the realm of fine art.
"It is definitely seeing a renaissance of sorts," said Weidmann. "There are so many people around the world who are learning calligraphy … in every form, whether it be some of the more English forms like Old English, or German forms like Fraktur. Then there are a lot of people who have developed a deep love for ornamental penmanship, the true American style of penmanship. There's a large association in China and Japan studying American heritage handwriting."
Weidmann uses both European and American styles, but he draws special inspiration from one of the fathers of American ornamental penmanship.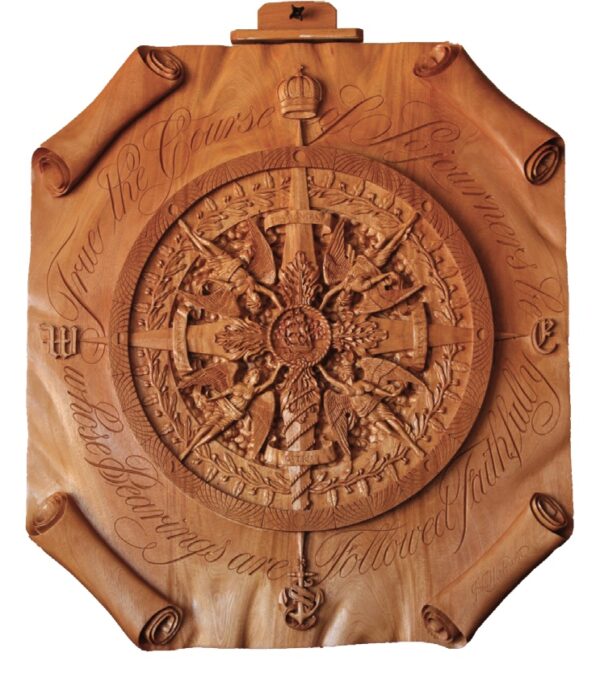 An All-American, Faith-Based Art
Platt Rogers Spencer created the Spencerian script, a style of cursive writing that became popular in the 19th century. The script was inspired by the beauty of America's Midwest, Weidmann explained, particularly in the vicinity of Lake Geneva in Wisconsin, where Spencer lived. "[He was] inspired by the lean of the wheat blowing in the wind," said Weidmann. "He found a lot of inspiration in the waves on Lake Geneva, the flowing water that he saw in the streams by his house, or the round rocks he found on the lake shores. Those round rocks became the beloved oval shape that he put into the writing." Spencer's script was lighter and lacier than the Old World scripts popular at the time. It required fewer trips to the inkwell, for example, than English Roundhand (the script used for the American Declaration of Independence).
"At its core, it had this beautiful, deep theology," said Weidmann. "Spencer believed that God, as the originator of all beauty, had instilled that beauty in nature. And so, if he derives inspiration for his writing from nature, then he'd have the beauty of God in his own hand." Weidmann's philosophy is similar. "My faith is integral to everything I do as an artist, and I believe that one of the primary responsibilities of the artist is to not make new worlds, but to make this world new—to really open the viewer's eye to the beauty of God that is all around us," he said.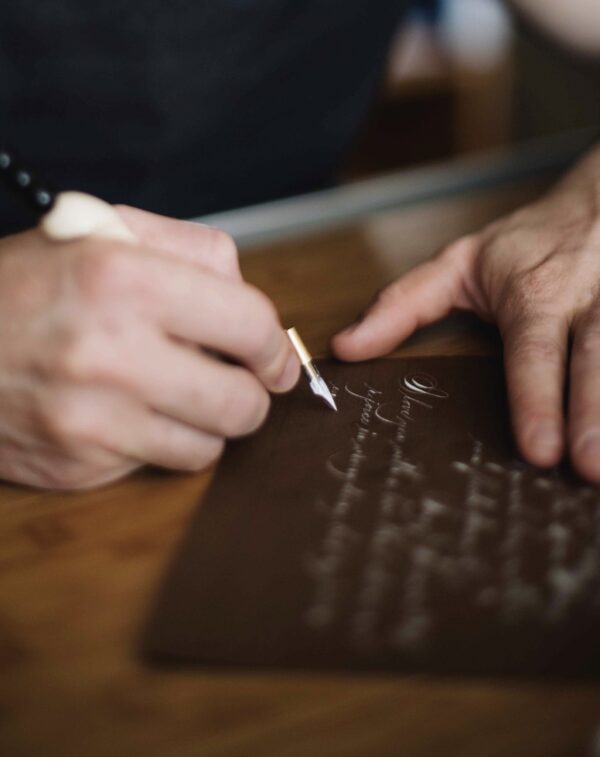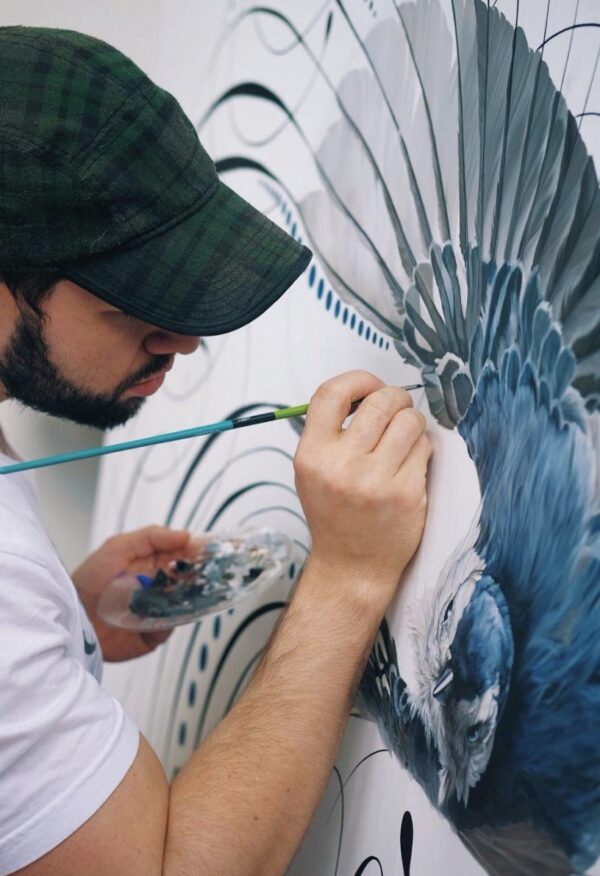 By contrast, modern art does not point to anything beyond, to anything higher, Weidmann said. Yet he believes art's greatest power is its ability to point to what is higher, to the divine. Modern art has done away with representation, he said. It tells us to see but paint on canvas: art for art's sake. Instead of being a universal language of beauty, Weidmann feels it has become gibberish intelligible only to a few—and polluted by shock tactics.
Reviving a traditional approach to art does not mean simply reproducing the style of the past, Weidmann said. Innovation still has its place. His art uses traditional techniques to produce a realism he has always reveled in as almost being magical—making him an illusionist. His unique style mixes calligraphy with painting and drawing. Calligraphy-inspired ink flourishes extend from the tips of a sparrow's wings, a zebra's stripes, or a swan's reflection on rippling water. Words and images combine. Weidmann said, "While a picture is worth a thousand words, I use calligraphy when I am tired of speaking vaguely."
This article was originally published in American Essence magazine.