This month's full moon will be what's called a "super moon"—a full moon appearing its largest, at its closest to the Earth—the first of just a handful in 2022, which on May 15–16 will coincide with another celestial event: a total lunar eclipse.
One of four super moons this year, May's has been dubbed the "Flower Moon," its seasonal significance being spring and the blooming of flowers. Super moons happen when our lunar sphere reaches its shortest distance from the Earth along its elliptical orbit—a position called its "perigee."
Super moons can appear nearly 7 percent larger than average-sized moons and up to 14 percent larger than "micro moons" (when they find themselves at their furthest distance from Earth).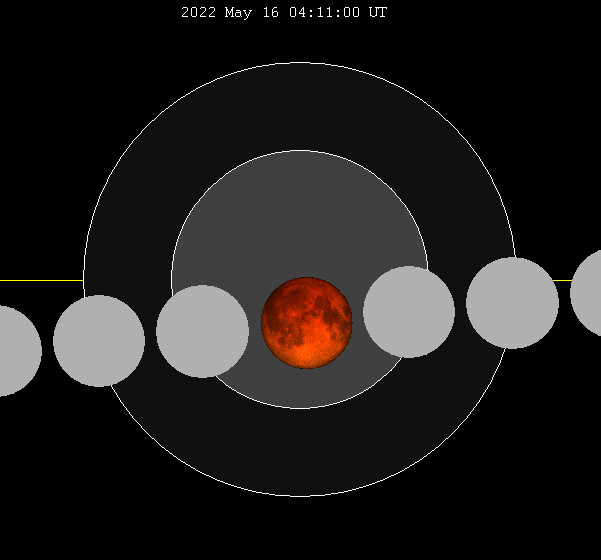 Total Eclipse of the Moon
Adding to the spectacle, 1.5 days before the moon grows to its biggest, a heavenly alignment between sun, Earth, and moon will result in a total lunar eclipse. In such events, the moon enters a place in the night sky called the "umbra," where the sun is fully blocked by Earth, completely enveloped by its shadow.
A partial lunar eclipse, meanwhile, is where the moon is partially obscured by the umbra; a penumbral eclipse is where the moon enters the surrounding, peripheral regions of the umbra called the "penumbra," where some of the sun is partially visible behind the silhouette of Earth.
Lunar eclipses rarely result in total darkness. The moon may appear slightly dimmer than usual, but lunar eclipses are often hardly distinguishable to the naked eye. Often, reddish or rust-colored hues appear, caused by residual sunlight transmitted through the Earth's atmosphere casting tones of sunset on the moon. This gave rise to the moniker "blood moon."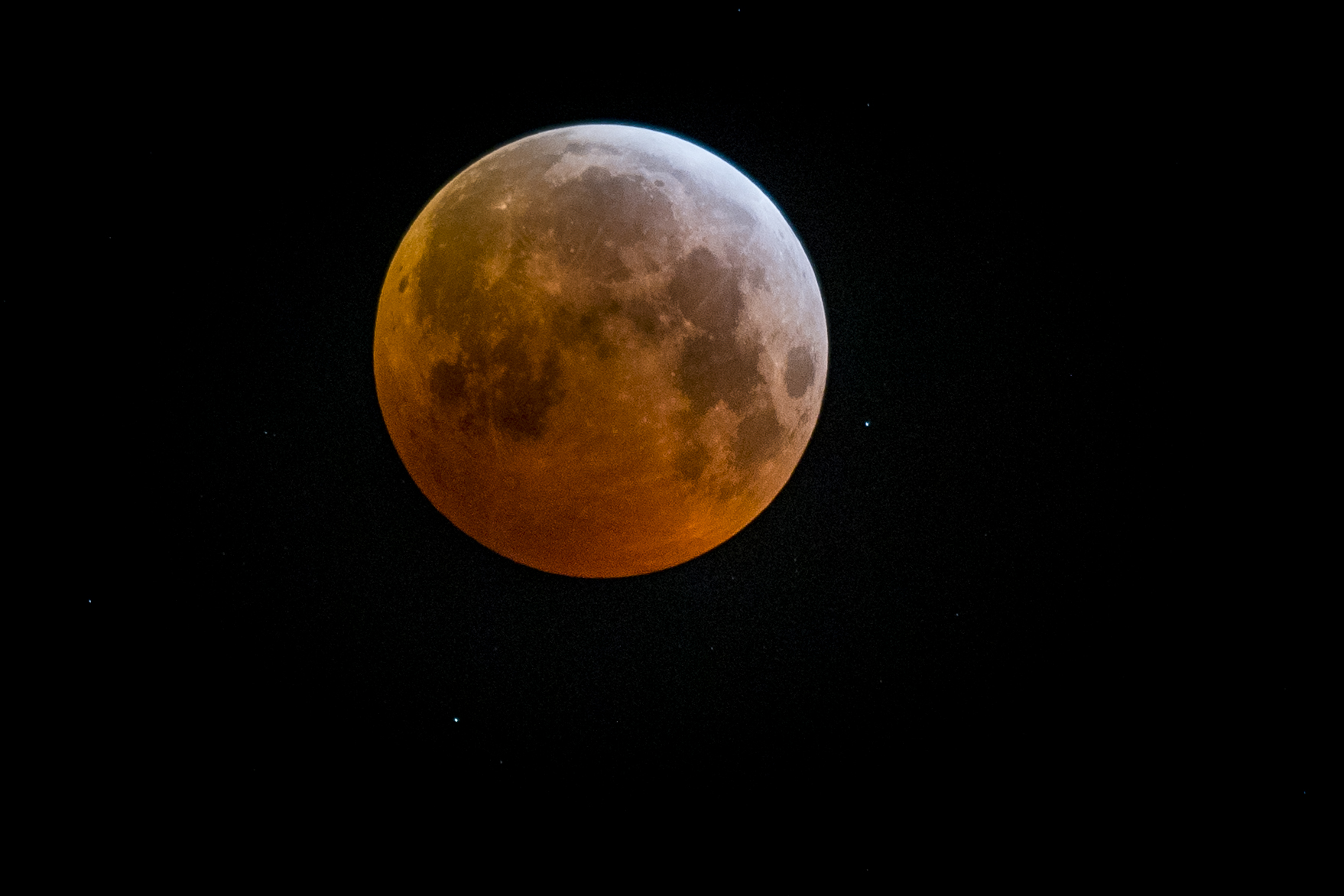 This eclipse will be visible from most of North America, all of South America, parts of western Europe, and Africa. Unlike solar eclipses, the lunar variety can be seen from anywhere where it's nighttime—weather and an unobscured field of view permitting. Depending on viewing location, some may see it at moonrise, moonset, near the horizon, or high in the sky.
On the night of May 15, the super moon will move north and westward in the heavens. The eclipse will appear in the direction of constellation Libra. The partial eclipse starts from 10:27 p.m. EST, its period of totality (total eclipse) beginning at 11:28 p.m., ending at 12:53 a.m. on May 16. It reaches its maximum at 12:11 a.m. The duration of totality will be 84.9 minutes, nearly an hour and a half!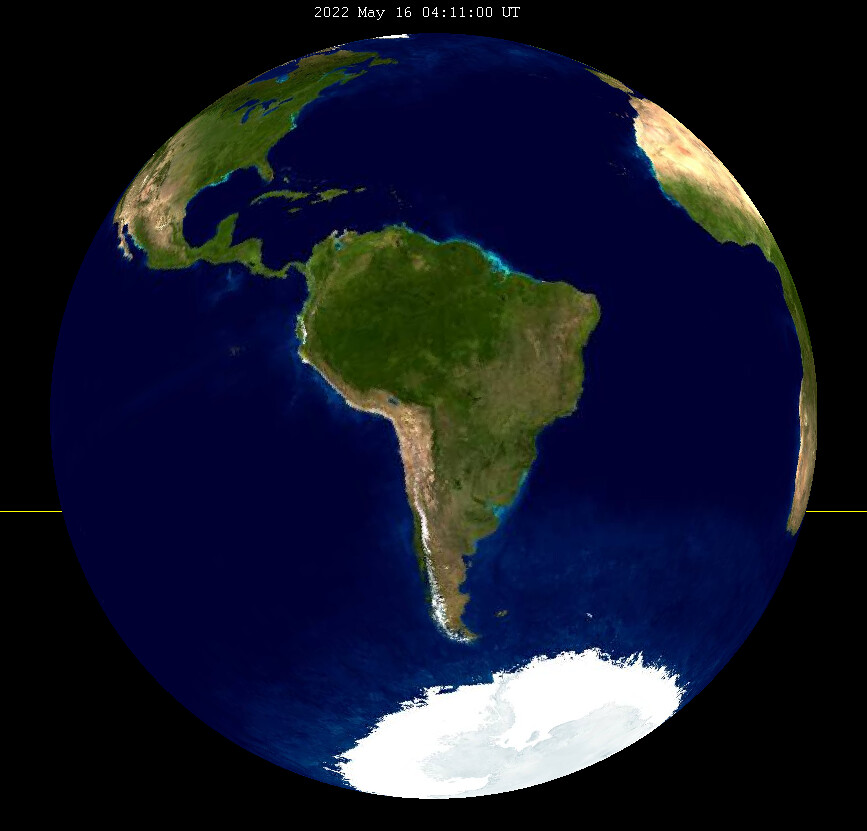 Here is the lunar eclipse timeline for May 15–16, 2022:
9:32 p.m. EST, May 15: Penumbral eclipse begins.
10:27 p.m. EST, May 15: Partial eclipse begins.
11:29 p.m. EST, May 15: Total eclipse begins.
12:12 a.m. EST, May 16: Eclipse reaches maximum.
12:53 a.m. EST, May 16: Total eclipse ends.
1:55 a.m. EST, May 16: Partial eclipse ends.
2:50 a.m. EST, May 16: Penumbral eclipse ends.
This super moon also happens to be a "central lunar eclipse," because it will pass through the very focus point (center) of the Earth's shadow, making for near maximal darkness.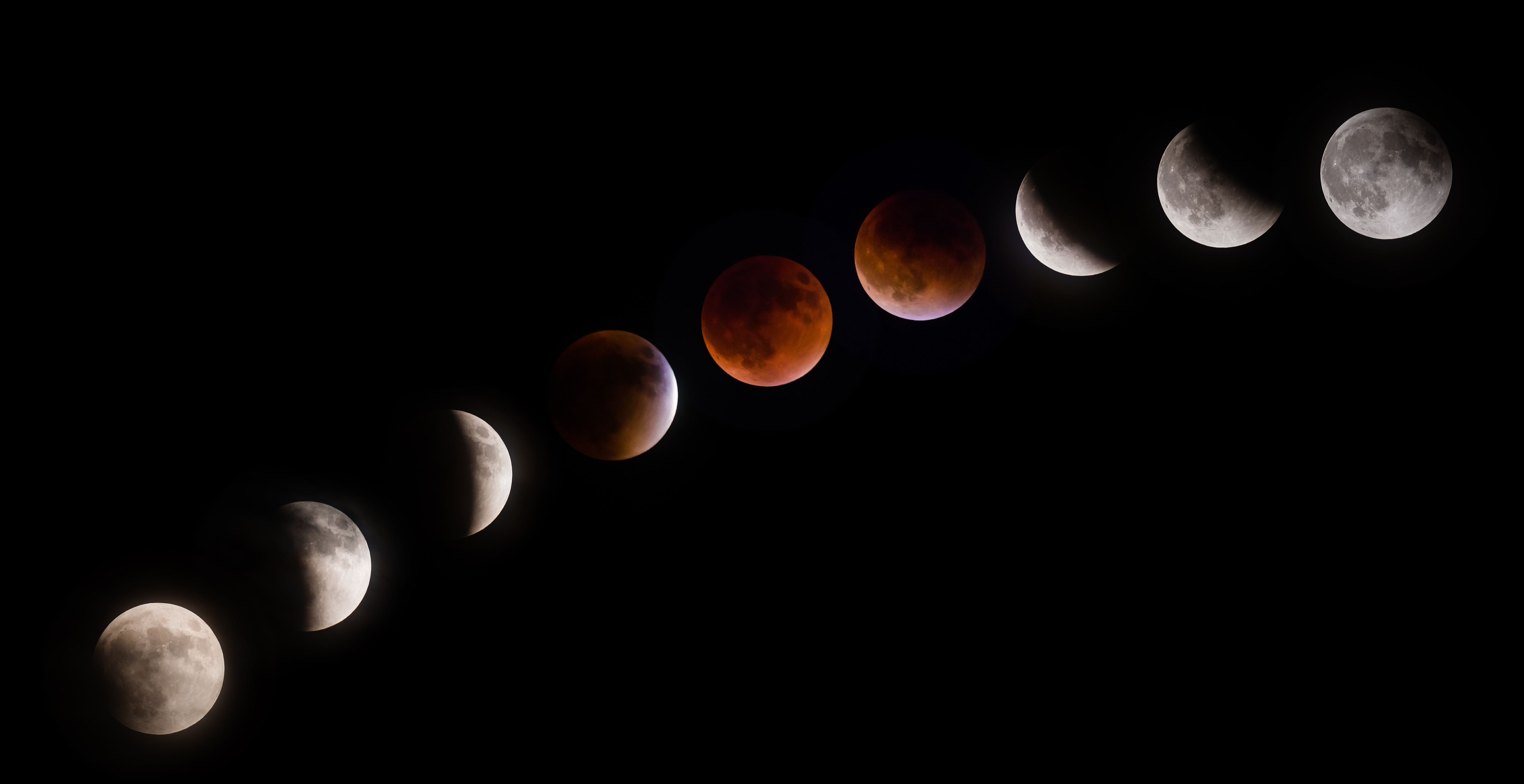 Unlike solar eclipses, lunar eclipses can be viewed safely without eye protection (though binoculars or a telescope will make for spectacular moon gazing!).
The Flower Moon total eclipse of 2022 belongs to Saros 131 in the catalogue of lunar eclipses (specifically in sequence 34 of 72), which is used to predict eclipses based on repeating geometric relationships between sun, moon, and Earth—relationships that line up perfectly only once in approximately every 18 years.
This year's eclipse season (there are two per year) kicked off with a partial solar eclipse on April 30. There are typically one or two (sometimes three) eclipses each season; the next (in October and November) will feature a partial solar eclipse on Oct. 25 and a total lunar eclipse on Nov. 7 and 8.
Share your stories with us at emg.inspired@epochtimes.com, and continue to get your daily dose of inspiration by signing up for the Inspired newsletter at TheEpochTimes.com/newsletter