It's only October, but if packing the kids' lunchboxes has already become a daily chore, take a few clever tips from these chefs.
Alex Guarnaschelli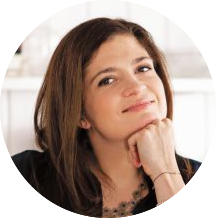 Let your kids make lunch with you so they can experience new things and grow a love for cooking. It's a good way to bond and experiment.
Always include a treat in your kid's lunch as a form of encouragement in the middle of a long school day.
Make sure there's color in their lunchbox so it makes your kid less likely to notice that they're eating something healthy. Instead of a fruit cup, make skewers with their favorite fruits!
Donatella Arpaia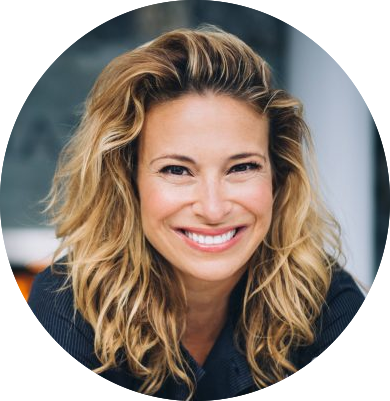 For fun lunches, skip the standard sandwich and use bento-style containers to include their favorite vegetables and snacks.
If your kids are skeptical about veggies, get them involved and interested by setting up a station for them to chop their own veggies for lunch.
To make sure you stick to healthy lunches, create a weekly menu so you can prepare in advance and make sure the meals are balanced.
Keep after-school snacks light yet satisfying. Fruit and cheese is easy, and your kids won't be full once dinner is ready! Check out their recipes below:
Turkey Sandwich With Green Apple
Makes 3 sandwiches
For the Dressing
2 tablespoons apple cider vinegar
1/4 cup mayonnaise
For the Sandwiches
1 small head iceberg lettuce, shredded
1 pound sliced turkey meat, preferably light and dark meat, mixed
1 ripe avocado, peeled, quartered, and cut into slices
1 green apple, washed, cored, halved, and cut into thin slices
6 slices sourdough bread, toasted
Make the dressing: In a medium bowl, combine the vinegar and mayonnaise. Whisk to blend. Toss together some of the dressing with the avocado. Refrigerate.
Assemble the sandwich: Layer some of the iceberg on 3 of the bread slices. Top with some layers of turkey. Layer a few slices of avocado and apple on each. Top with more lettuce. Top with dressing. Cut the sandwiches in half. Wrap tightly.
Recipe courtesy of Alex Guarnaschelli
ABC Sandwiches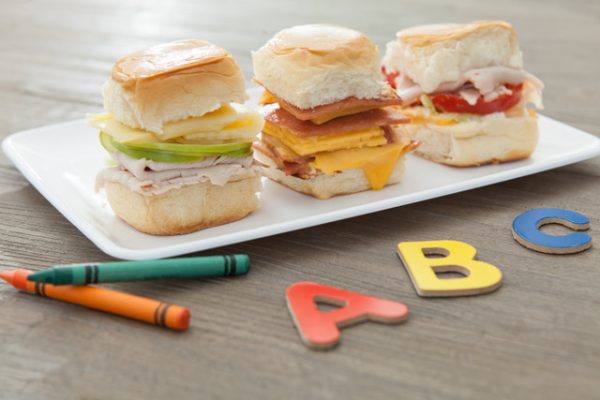 Makes 1 serving for each sandwich
3 Kings Hawaiian or other sweet dinner rolls
1/2 tablespoons honey mustard
2 slices of turkey (honey glazed, smoked or regular)
2 thin slices of Swiss cheese
1/2 Granny Smith apple, thinly sliced
1 tablespoon butter
2 thick slices of bologna
2 or 3 slices American cheese
1 or 2 tablespoons mayonnaise
1 tablespoon mustard (optional)
1 lettuce leaf, shredded (iceberg lettuce or red leaf lettuce)
2 slices beefsteak tomatoes
Turkey, Swiss, and Granny Apple Sandwich:
Spread 2 teaspoons honey mustard on one side of Kings Hawaiian roll. Top with 3 slices of turkey. Place 1 thin slice of Swiss cheese over turkey. Place a few thin slices of apple over cheese. Cover apples with second slice of Swiss cheese. Top with other side of roll.
Fried Bologna and Cheese Sandwich:
Melt the butter in a sauté pan. Add the bologna and cook until bologna turns brown. Turn the bologna slices over and cook for another minute. Top the bologna slices with 1 slice of American cheese and let cheese melt. Remove from heat. Place bologna slices with cheese on top of sweet roll. Spread the other side of Kings Hawaiian roll with 1 tablespoon mayonnaise or mustard and put roll together.
Grilled Cheese, Tomato and Mayonnaise Sandwich:
Spread 1 tablespoon mayonnaise inside a King's Hawaiian sweet roll. Place a lettuce leaf on one side of the roll. Place 1 or 2 slices of American cheese on top of lettuce leaf. Top cheese with a slice of tomato. Top tomato with other side of the roll.
Recipe courtesy of Donatella Arpaia