With its origins dating back to the early 16th century, what we've come to know as Father's Day is now celebrated the world over (albeit on different days), yet still can't match the popularity of its May counterpart, Mother's Day. While there have been plenty of great movies exploring the dynamics between fathers and their sons, many of them are tragedies which aren't so much loved and enjoyed as they are respected and admired. It's when films examine the relationship between a father and his daughter(s) that this micro sub-genre finds its lasting heart and soul.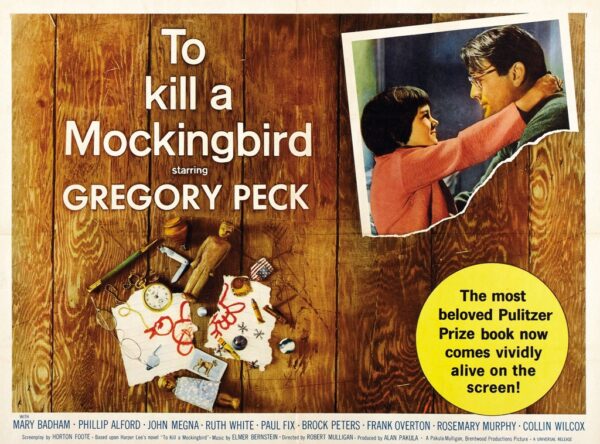 'To Kill a Mockingbird' (1962)
Regarded by historians and audiences alike as one of the finest courtroom dramas ever produced, director Robert Mulligan's "To Kill a Mockingbird" also serves as a prime example of a widower as a mentor imparting wisdom and sagely advice to his young impressionable children.
Expertly distilled down to screenplay length by Horton Foote (based on the landmark novel of the same name by Harper Lee), the story centers on lawyer Atticus Finch (Gregory Peck) who is  charged with defending a black man (Brock Peters as Tom Robinson) accused of raping a white woman.
Although nominated for an Oscar in the Best Supporting Actress category (the youngest ever at the time), Mary Badham's portrayal of Finch's daughter Scout is considered by many to be a co-lead role. Most of what is presented outside of the courtroom is from her perspective and her slowly percolating association with the mysterious Boo Radley (Robert Duvall in his feature debut) resulted in the wallop twist delivered in the third act.
Earlier this year, Badham portrayed the Mrs. DuBose character in Aaron Sorkin's lauded stage adaptation of "To Kill a Mockingbird" starring Jeff Daniels as Finch.top5fathersday rev.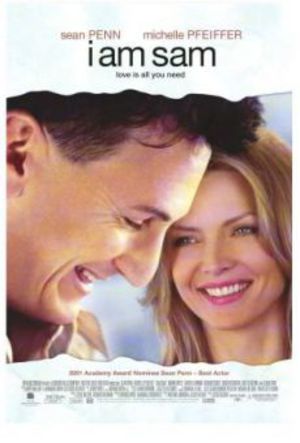 'I Am Sam' (2001)
Guaranteed to break your heart and then put it back together better than it was before, director and co-writer Jessie Nelson's family drama was ravaged by most critics, but it was my favorite movie of 2001.
The Oscar-nominated Sean Penn stars as Sam, a mentally challenged man whose girlfriend gives birth to their daughter Lucy (Dakota Fanning in her live-action debut) and then abandons them both.
Despite the dogged assistance provided by attorney Rita (Michelle Pfeiffer), the court separates Lucy and Sam, on the grounds he doesn't have enough smarts to raise a child on his own.
The Grammy-nominated soundtrack consists entirely of Beatles cover songs (approved with the full blessings of Paul McCartney and Yoko Ono) and serves as another character driving the narrative.
Also of interest: seven juvenile actresses (besides Fanning) play Lucy at various stages as an infant and toddler, including Fanning's younger sister Elle in her feature debut.
Be sure to have ample tissues at the ready.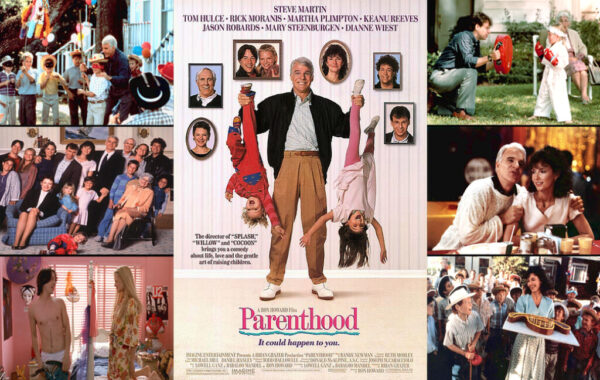 'Parenthood' (1989)
Written by Babaloo Mandel and Lowell Ganz and based on the real-life anecdotes of their own experiences as family men (as well as those from director Ron Howard and producer Brian Grazer), "Parenthood" was an unqualified success, both critically and at the box office.
Bolstered by a dream ensemble supporting cast (including four Oscar winners), Steve Martin is in peak form as Gil, the father of three sons with various "issues." Gil's nagging self-doubt grows worse when his wife Karen (Mary Steenburgen) tells him she's pregnant.
Subplots involving the dysfunctional families of Gil's siblings (Dianne Wiest, Harley Jane Kozak, and Rick Moranis) slowly convince him that his situation isn't nearly as bad as he'd thought. After being told a story by his grandmother comparing merry-go-rounds with roller coasters, Gil begins to see the bigger picture in a much more optimistic light.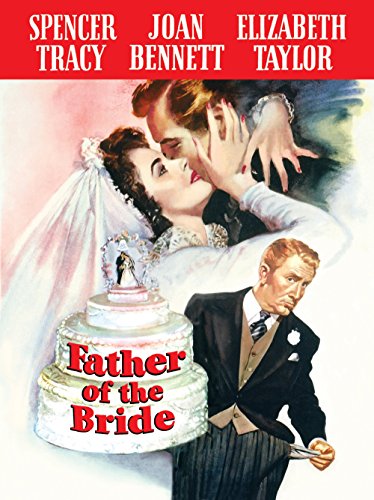 'Father of the Bride' (1950)
The first of now three adaptations (not counting three sequels and another possible reboot) of the novel of the same name by Edward Steeter, this version of "Father of the Bride" is easily the best of the lot. It pairs two screen legends, one marking the start of his final phase (Spencer Tracy) and the other (Elizabeth Taylor) transitioning from childhood and teen roles to adult ones.
Quaint and straightforward by today's standards, director Vincente Minnelli, in tandem with screenwriters Frances Goodrich and Albert Hackett, present the universal roadblocks associated with arranging a large-scale wedding. Seen through the eyes of Stanley (Tracy), the film traces his worries regarding cost and logistics, but these are eclipsed with the bittersweet realization that his "little girl" Kay (Taylor) has blossomed into womanhood, and he finds it hard to let go.
Receiving Oscar nominations for Picture, Screenplay, and Lead Actor, the movie pulled in five times its budget at the worldwide box office and led to the 1951 sequel "Father's Little Dividend." Retaining the same filmmaking team and core cast (including Joan Bennett as the atypical wife and mother Ellie), it nearly matched its predecessor's high quality and commercial performance.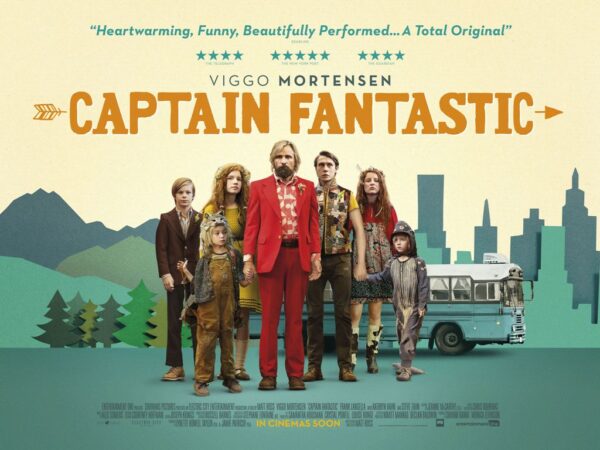 'Captain Fantastic' (2016)
At the top of the "Captain Fantastic" poster there are two phrases ("Family Values" and "Power to the People") often used as diametrically opposed slogans associated with the political right and left. Written and directed by sometime actor ("The Aviator") Matt Ross, both of these tags apply equally to titular character Ben (the Oscar-nominated Viggo Mortensen), a man out of time who would have been far more comfortable and less of a renegade had he lived in the early 18th or 19th centuries instead of the 21st.
Ross pulls off a minor miracle here by taking what could have been a polarizing premise and instead makes it about personal choice as it applies to raising children. The husband of a terminally-ill wife, Ben home-schools his six children in a remote cabin far away from the modern world. They hunt and grow their own food, possess no electronic or communication devices, and the children learn by (gasp!) reading college-level text books.
Things get sticky when the brood must hit the road and interact with two sets of family members the children have never met and who don't approve of Ben's common-sense, no-frills approach to child rearing.
For viewing options on all above titles, visit justwatch.com