Tom Hardin was working as an informant for the FBI, and had been trying to get a stock trader to incriminate himself on tape on 15 different occasions with no success. One Sunday afternoon, the man called Hardin and told him that he wanted to have dinner and that they needed to talk.
Hardin put a wire in his shirt pocket and took a train from Grand Central Station out to Connecticut where the man lived. He met Hardin at the train station, and told him that he had brought swim trunks and that they were going to go swimming at his mother's house.
Hardin and the man walked into a mansion, and the man started to disrobe. Hardin went into a bathroom, and removed the wire and put it into his jeans pocket.
The two headed outside to the swimming pool, and started to have an awkward game of catch.
"Tom, I have to ask you a question," the man said. "Have you been approached by the SEC?"
"No, not the SEC," Hardin responded truthfully.
The trader began making incriminating statements about stocks Hardin had asked him about in the past once he realized Hardin wasn't wearing a wire. Unfortunately, none of the conversation was caught on tape.
"That was the time where I felt my life was in danger," Hardin told The Epoch Times.
A Young Trader
Hardin is 41 years old, and lives in Westwood, New Jersey. In the early 2000s, he worked as a junior partner at a hedge fund. His job was to pick and analyze stocks in the technology sector, and present them to the senior partner.
He could either go "short" and bet against a company, or go "long" and invest in a company.
At the time, the culture of the hedge fund industry in the technology sector was quite lax about ethics, according to Hardin. Trading stocks based on insider information was commonplace.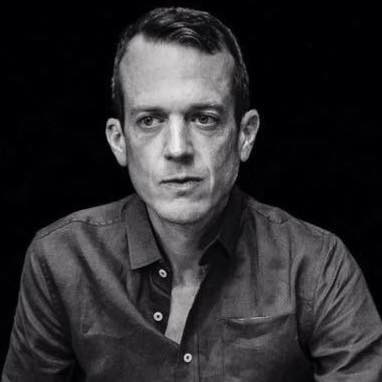 "At the time, it didn't seem it was being prosecuted at all," Hardin said.
Hardin and others found it easy to rationalize insider training, as he viewed it as a victimless crime.
The pressure to perform, the opportunity to commit the crime, and the rationalization process made it easier to commit crimes like insider trading.
Crossing the Line
In the spring of 2007, Hardin received a call from another analyst in the industry named Roomy Khan. She told him that he had made a lot of money for her and had a lot of great ideas, and told him that she had encountered some information that had to be kept private.
Khan informed him that a Moody's analyst, who was her cousin's roommate, told her that a company called Kronos was going to be acquired by another by a private equity firm. She knew the exact date and the price of the acquisition.
"Before that phone call I hadn't had any formal training on where the line is, but I knew in my gut when I got the call that this sounds illegal," Hardin recalled.
As long as the purchase was less than one percent of the assets he managed, Hardin could buy a stock without consulting his boss.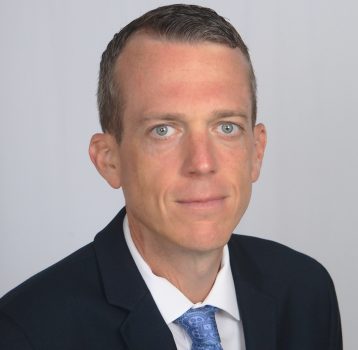 Other firms were taking out huge positions on stocks based on insider information, and Hardin rationalized his decision to purchase the stock. Firstly, he was taking a much smaller position on the stock, and didn't think he would get caught. Secondly, he didn't think he was hurting anybody.
After Hardin had placed the trade, Khan called him and asked him to pay off the Moody's analyst whose name was Deep Shah. Hardin called a friend he had passed the information to and asked him to get his colleagues to collect the pay off.
Hardin's friend dropped off a FedEx envelope with $10,000 cash at his office. Hardin left his office and went to the corner of 41st Street and Lexington.
Hardin went to the corner, and a man asked him "Are you Tom?"
Without making eye contact, he gave Shah the envelope.
A Slippery Slope
Hardin's insider trading would only escalate from there. He would cross the line three more times. In 2007, Hilton Hotels was acquired by the Blackstone Group, and Hardin bought shares of Hilton Hotels based on insider information from Khan.
"I felt pretty gross the first time," Hardin said. "Over the next few months, the next few trades, I got more desensitized to it."
On his third occasion, in 2007, Khan had received proprietary information about Google. Khan, Hardin, and several other hedge funds now had Google's quarterly numbers before the public. Hardin made a trade based on the information. Again, Hardin was responsible for providing the source with a $15,000 pay off.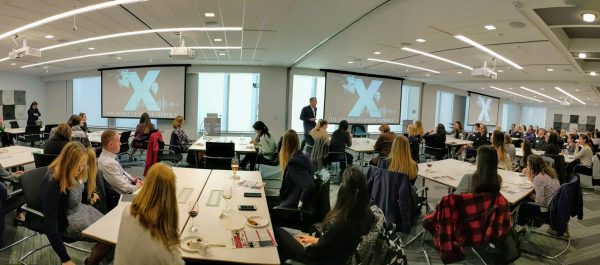 He hid the money in his shirt, his pockets, and socks, and was about to board a flight from LaGuardia airport to San Francisco. He went into a bathroom, and took the money off of his body and placed them in bank envelopes.
After he exited the bathroom, he saw two TSA agents standing at his gate. One of the TSA agents stopped Hardin, and searched his bag. Then they let him board his flight.
The fourth time was similar to the first trade he had made on Kronos. It was another acquisition deal, and Hardin made a trade based on insider information from Khan.
Someone is Always Watching
Hardin was dropping off his dry cleaning on July 8, 2008 at 55th Street and Eighth Avenue when a man behind him asked "Are you Tom?"
He turned around and there were two FBI agents in front of him.
They sat down at Wendy's, and the agents told him that they knew about the four illegal trades he had made. They also told him they knew he had been in Atlanta for his nephew's baptism, to let him know they had been following him.
"My first thought was 'Oh my God, my dad's going to kill me,'" Hardin recalled thinking.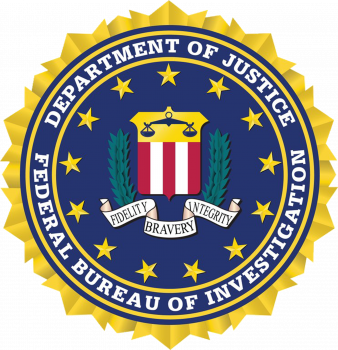 Hardin was flustered, and immediately started making incriminating statements. The agents asked him if he knew if other firms had been engaging in this type of illegal trading.
Hardin told them that insider trading was rampant in the industry. The agents gave him their card, and told him that he had an opportunity to build bigger cases. He called them the next day, and told them he would help.
The agents told him that he was going to have to wear a wire to record conversations with anyone who was involved in the insider trading game whenever he had the opportunity. Hardin went home, and made a list of who he felt were the worst of the worst.
The Informant
Hardin would meet people at investment conferences and other engagements, and would record incriminating conversations. He would play up to senior managers' egos, and try to get them to talk. At first, most people were guarded, but over time he was able to gain their trust.
The FBI would then approach these people, and try to build bigger cases against the big players.
Hardin knew he had broken the law, and thought that helping the FBI clean up the industry was the right thing to do.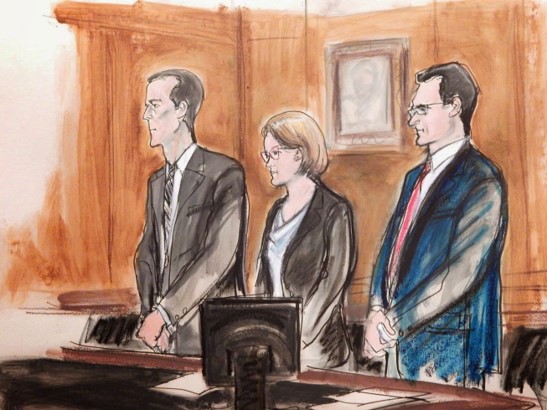 Hardin had found himself at the stock trader's house playing catch in swim trunks. After Hardin told him he had not been approached by the SEC, which was true, he started making incriminating statements. However, the wire was in his jeans inside, and the conversation went unrecorded.
In January 2010, the FBI had used Hardin as much as they could and released his name. Hardin had been revealed as Tipper X. Hardin's work as an informant led to approximately eighty guilty pleas.
Hardin plead guilty to securities fraud himself in December 2009, and was sentenced to no jail time.
Pivoting
Hardin's professional reputation had been ruined, and he struggled to find employment. Every time he applied for a job, he had to check the box indicating that he had been convicted of a felony.
Hardin became overweight, and doctors told him he had to get in shape. His wife signed him up for a 5K race, and he trained for it. Over time, he began running marathons and ultra marathons.
"I think because I couldn't work the only way I could express my competitive side was competing with myself in these running events," Hardin said.
While running helped Hardin psychologically, he still needed to find purpose in working. He thought there might be an opportunity to share his story, and help prevent others from getting drawn into the world of corporate malfeasance.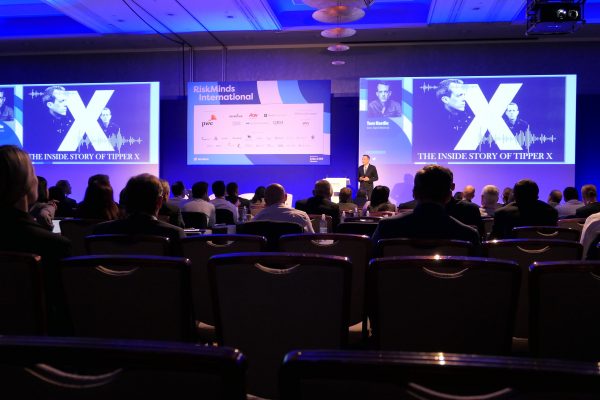 Hardin listened to podcasts about starting a business during his runs. He decided to build a speaking engagement business, when the FBI asked him to speak to the rookie agents about his case.
Hardin now speaks at different firms about compliance, misconduct, and ethics, which are normally dry topics. However, Hardin's story illustrates the importance of corporate ethics in a compelling way.
"I can't change what happened, but I can control how I move forward and process it," Hardin said.