Three opera stars—Roberto Alagna, Elina Garanca, and Lawrence Brownlee—have new solo releases showing different sides of their talents. Both men had appeared with Garanca at the Metropolitan Opera: Alagna in "Carmen" and Brownlee in "La Cenerentola," but here they go separate ways.
Roberto Alagna's 'Malèna'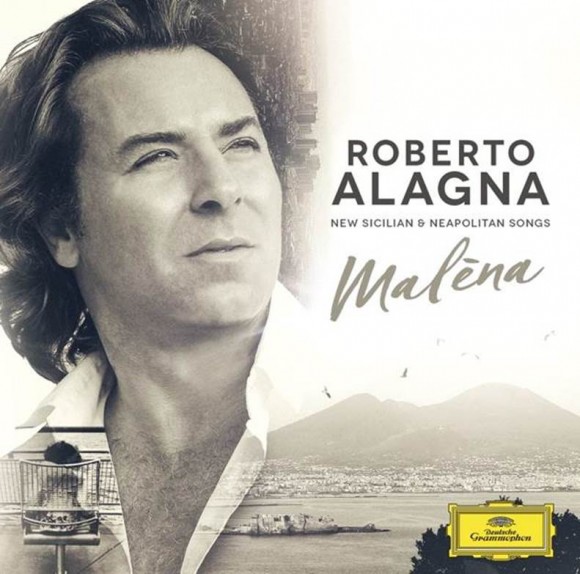 Though 53 and a grandfather, Roberto Alagna still sounds youthful. Born in France but of Sicilian descent, he is equally at home with the music of France and Italy. His new CD, "Malèna" (on Deutsche Grammophon), is made up of Neapolitan and Sicilian songs.
This project has personal meaning for the tenor, as the title track—for which he supplied the words and his brother Frédérico Alagna wrote the music—is named for Roberto's 2-year-old daughter.
In fact, Frédérico composed six of the songs; and Roberto and their brother, David, penned one of the others.
The Neapolitan songs have been recorded countless times by tenors, from Enrico Caruso a century ago to the Three Tenors. The CD includes "O Sole Mio," "Funiculì Funiculà," "Torna a Surriento," and "Core 'ngrato," all newly arranged by conductor Yvan Cassar. The best is the first, "O Sole Mio," performed with unusual restraint, far superior to the overdone rendition by the Three Tenors.
"Malèna" should be another hit CD for Alagna.
Operatic tenors have a tendency to show off in these pieces, and Alagna sometimes pushes too hard. His "Core 'ngrato," while not as unhinged as Franco Corelli's rendition, starts out fine but sounds strained at the end. The same is true of "Torna a Surriento," which has a nice trumpet solo. Caruso remains the model for this material.
While the Neapolitan songs are a mixed bag, the lesser-known Sicilian numbers, some of which are premieres, are delightful. They often have a jew's-harp in the accompaniment, such as in Frédérico Alagna's "Etna (Sicilia focu e sangu)" and "Sicilianedda (Tarantella prisuntusa)."
His "Napolitanella (Canzona nova)" would not sound out of place at an Italian wedding. "Libertà" by David Alagna sounds more like a lush pop song, the sort of piece Andrea Bocelli specializes in, though Roberto Alagna can certainly match him in this area. "Malèna" should be another hit CD for Alagna.
Elina Garanca's 'Revive'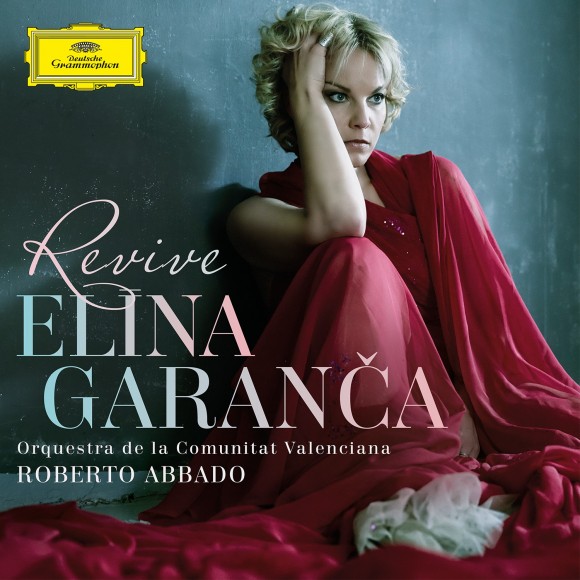 Latvian mezzo-soprano Elina Garanca's new CD, "Revive" (on Deutsche Grammophon), is an album of opera arias. They point to a new direction, away from the bel canto roles in which she specialized, such as "La Cenerentola," to heavier roles (of which "Carmen" was an indication).
She describes the album's theme in the liner notes: "strong women in moments of weakness." The opening track is from Mascagni's verismo work, "Cavalleria rusticana," in which she is the wronged Santuzza, a role she has just performed for the first time at the Paris Opera. She will also appear there in Verdi's "Don Carlo," her first appearance in a Verdi opera. On the CD, she sings Princess Eboli's aria, "Nel giardin del bello."
Garanca is ready, both vocally and dramatically, to make the move to heavier repertoire.
The album is mostly a mixture of French arias (by Berlioz, Saint-Saëns, Massenet, and Thomas) and Italian arias (by Cilea, Ponchielli, Verdi, Mascagni, and Leoncavallo). She sings an aria from Leoncavallo's "La bohème," which is almost never performed because of the popularity of the Puccini opera.
The single Russian aria on the CD is "Skucno, Marine … Kak tomitel'no i vyalo" from Mussorgsky's "Boris Godunov."
The album reveals that Garanca is ready, both vocally and dramatically, to make the move into this repertoire. Conductor Roberto Abbado and the Orquestra de la Comunitat Valenciana provide ideal accompaniment.
Lawrence Brownlee's 'Allegro io son'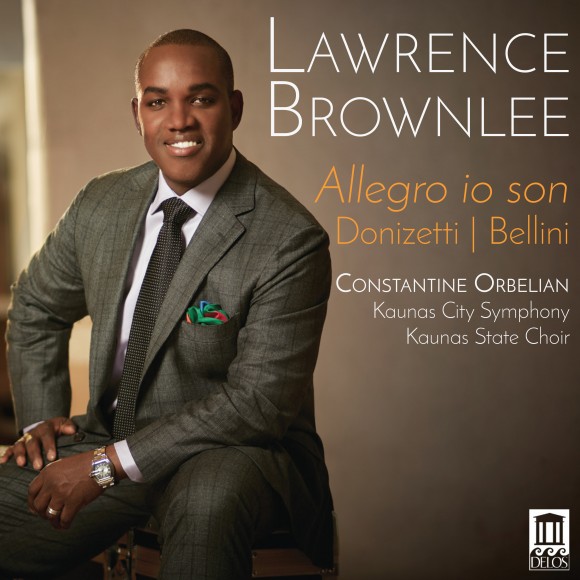 African-American Lawrence Brownlee is one of the world's leading bel canto tenors. His new CD, "Allegro io son" (on Delos), is made up of arias by Donizetti and Bellini. This is technically demanding music but Brownlee is unfailingly graceful. He knocks off the nine high C's in "Ah! Mes amis, quel jour de fête!" from Donizetti's "Daughter of the Regiment" with panache, just as he did on the stage of the Metropolitan Opera.
The title track is from a rarely performed opera, Donizetti's "Rita." "Dom Sébastien" is another of Donizetti's more obscure works. The performances here make one wonder whether the rest of the operas are this impressive.
The CD also contains some familiar pieces, such as Ernesto's Act 3 serenade "Com' è gentil" from "Don Pasquale." This rendition stands comparison with any on disc, including Tito Schipa's (which has always been my benchmark). Similarly, while "Una furtiva lagrima" has been recorded by countless tenors, Brownlee's recording is so beautifully handled that I didn't feel that I would rather be listening to one of the others.
Brownlee receives commendable support from the Kaunas State Choir and Kaunas City Symphony Orchestra under Constantine Orbelian, an American who has become one of the leading conductors in Russia. Also noteworthy are the contributions by three Lithuanian opera singers: soprano Viktorija Miskunaite, baritone Andrius Apsega, and bass Liudas Mikalauskas.
On this CD, Brownlee does not explore a new style of music. He sticks to what he does best and what perhaps no one else on the current scene does better: bel canto arias. His prior CD of Rossini arias was nominated for a Grammy Award. This one should as well.
All three albums have liner notes with introductory notes and, commendably, the English translations of all the material.
Barry Bassis has been a music, theater, and travel writer for over a decade for various publications.