Thomas Enhco Among the Best at Ottawa Jazz Festival
July 8, 2013 12:18 am Last Updated: July 8, 2013 12:22 am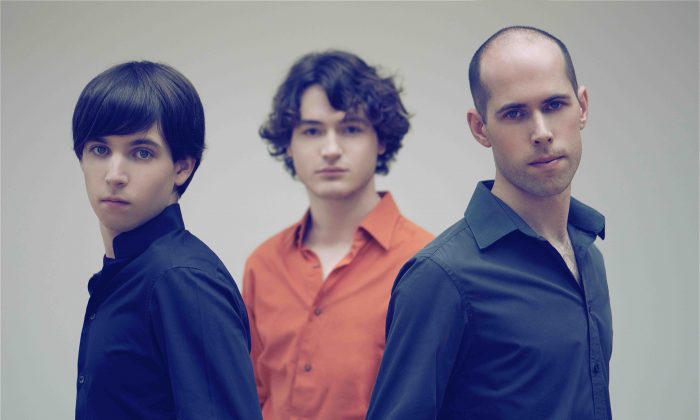 The Ottawa Jazz Festival has long been a destination point for the luminaries of the jazz world, and the annual fest continues to attract musicians from around the globe.
Along with locals such as Clayton Young and Book of Clay, this major jazz feast attracts groups like the Dainius Pulauskas Group from Lithuania; the fantastic Lina Nyberg Band from Sweden (supported by Music Development and Heritage Sweden); Peter Van Huffel's Gorilla Mask, a trio from Berlin; and one particularly impressive group from France called the Thomas Enhco Trio.
Made up of 25-year old Thomas Enhco on piano, Chris Jennings on acoustic bass, and Nicolas Charlier on drums, the trio is supported by the French Embassy as well as Alliance Francaise. And no wonder! Composer and leader Thomas Enhco began playing the violin at age 3 and the piano at 6, studying both classical and jazz music in France. He formed his own group when he was 14.
Enhco`s musical genius was evident when he was a prizewinner at the Martial Soler competition, and when he received the Django d`Or 2010 (named after Django Rheinhardt) for "New Talent." He has composed music for two films, one of which won the FIPA d`Or 2012. He is a talent that is transforming the jazz world, if not the musical world.    
This is the kind of music that may have been welcome at princely get-togethers of the past, such as those Francois 1 hosted at the Chateau de Nieuil in the southwest of France. Louis XIV might have summoned Encho if he had lived in that era.
Encho`s music may be what classical music will sound like years from now. Fans could have heard a pin drop while the trio played his exquisitely beautiful composition inspired by Kinderszenen Op. 15, No. 1- Robert Schumann. "Fireflies" was also a winner, as was "You're Just a Ghost."
The only lapse came when Encho asked the audience at the NAC's Fourth Stage if he should explain his musical works and do the intros in French or in English, and the audience definitely said "Les deux." Perhaps he did not understand, however, as he did about 98 percent of the talk in French. He also tried a bit of Quebec's Joual dialect!
It was definitely forgivable for a genius such as Thomas Enhco.
Susan Hallett is an award-winning writer and editor who has written for The Beaver, The Globe & Mail, Wine Tidings and Doctor's Review among many others. Email: [email protected]