A 10-year-old boy from Utah has inspired those around him for sleeping in a miniature wooden cabin—that was constructed by him and his family in the backyard—for 100 consecutive nights.
"This was a success for me and, yeah, awesome," McKay Anthony from Heber told KSLTV. "You can prove yourself wrong."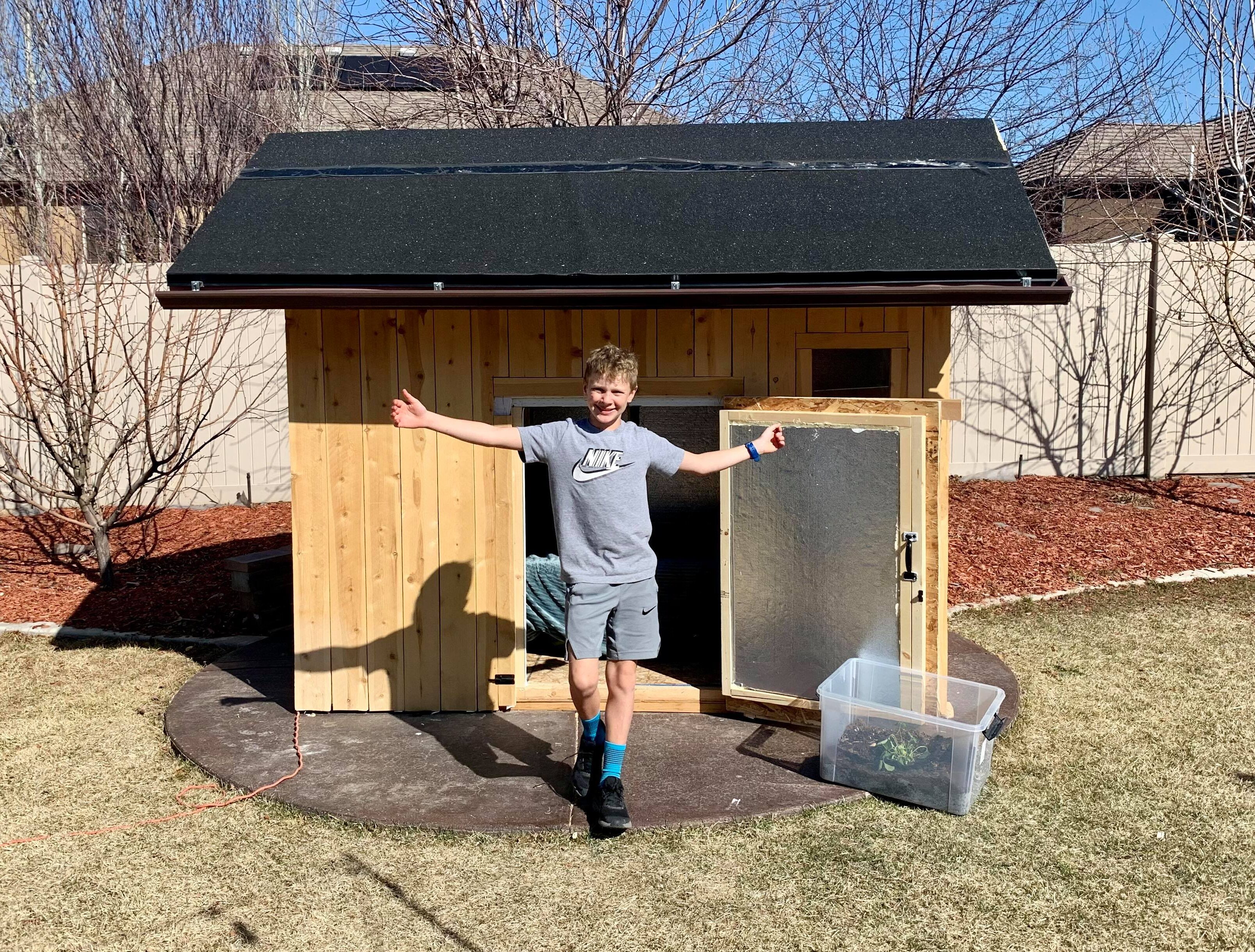 After the pandemic struck last year, McKay camped in a tent for 30 consecutive days in the family backyard. Then, through the year, the preteen had a few camping trips and got interested in the idea of surviving, according to a Facebook post by his father, Dave.
Shortly after school began back, he started struggling with reading. So his teacher took time to understand his interests and gave him a copy of the "Bear Grylls Adventures." McKay really got hooked on the series and finished reading it in a week. The idea to "survive" in a tiny cabin in his backyard for 100 nights during the winter hatched from there.
McKay's mother, Jenni, told The Epoch Times that they have a family philosophy of setting goals and accomplishing their dreams.
"My husband and I have a philosophy in our family of 'Nothing Can Stop Us!'" she said. "Our other saying is, 'Go and Do!' If you have a goal, do what it takes to accomplish it."
Her son, who is "kind, loving and so full of life," certainly took this to heart, and he set his mind to a goal and went all-in. The family then began to look into how-to-do Youtube videos.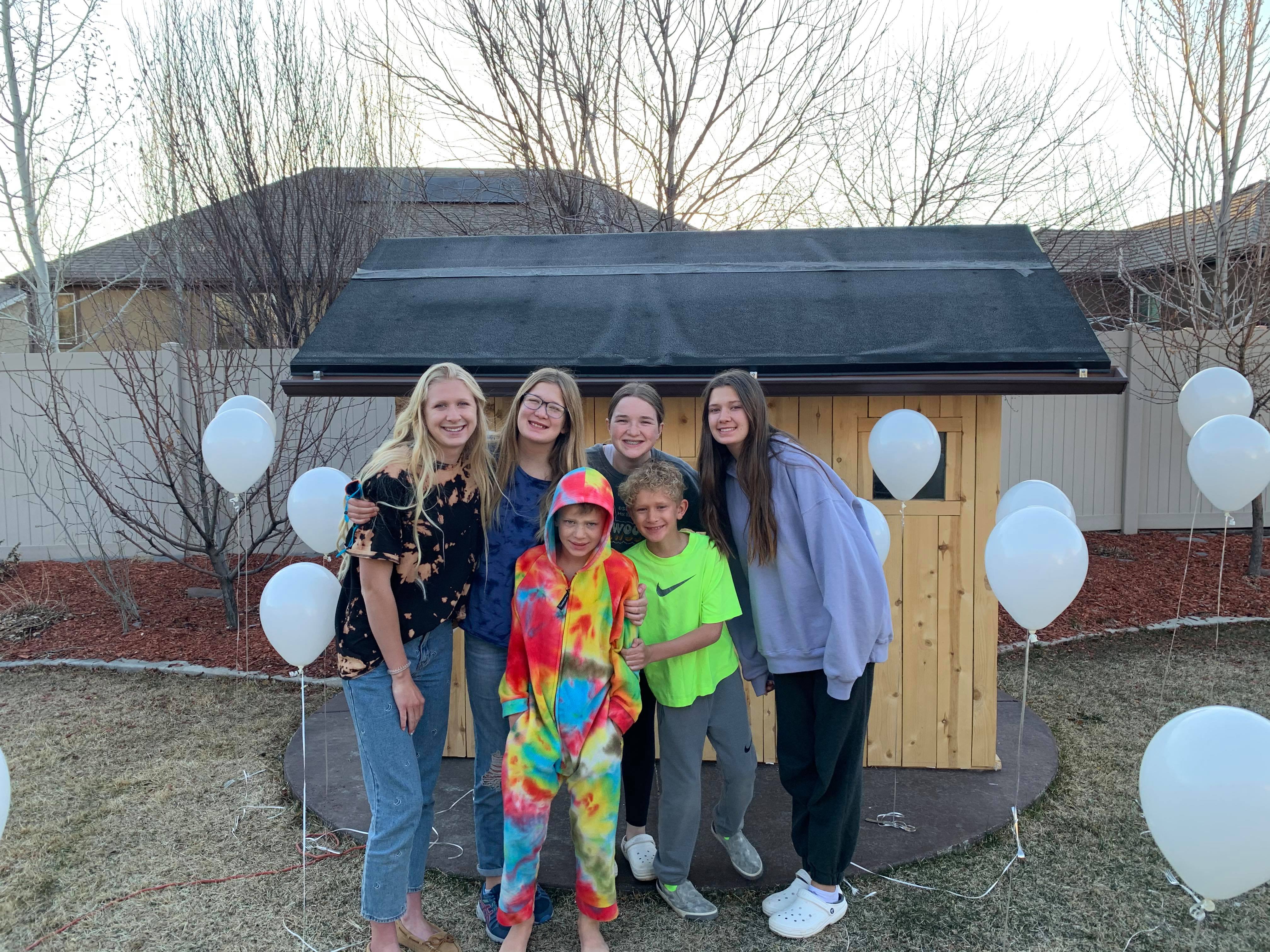 "The only thing he wanted for his birthday was to go to Home Depot and buy wood to do this," Jenni, said.
After they purchased wood, family and friends spent four weeks of fall helping McKay construct the little cabin, which incorporated insulation to keep him warm throughout the chilly winter nights.
"This insulation will keep me warmer for long periods of time," McKay said.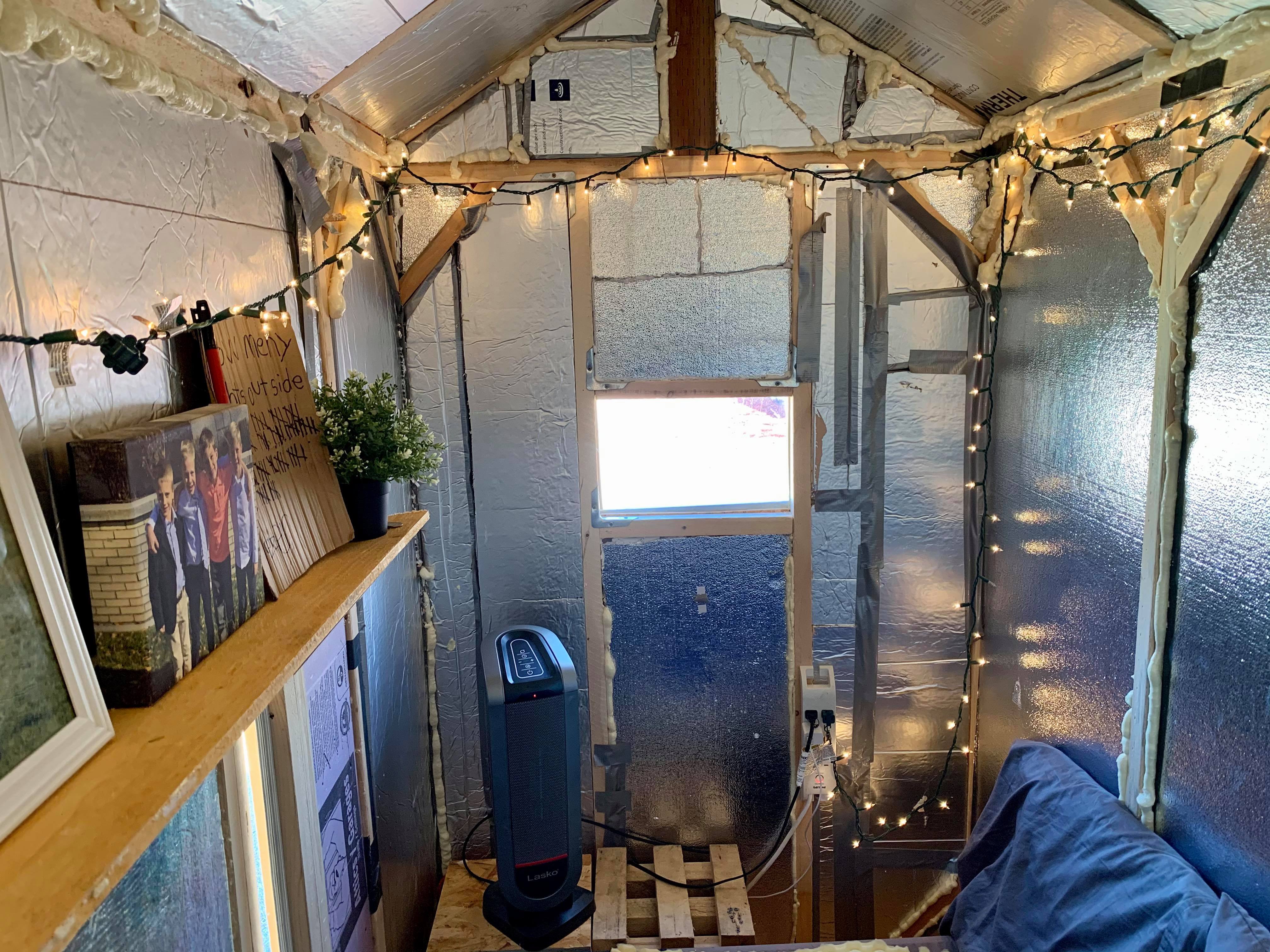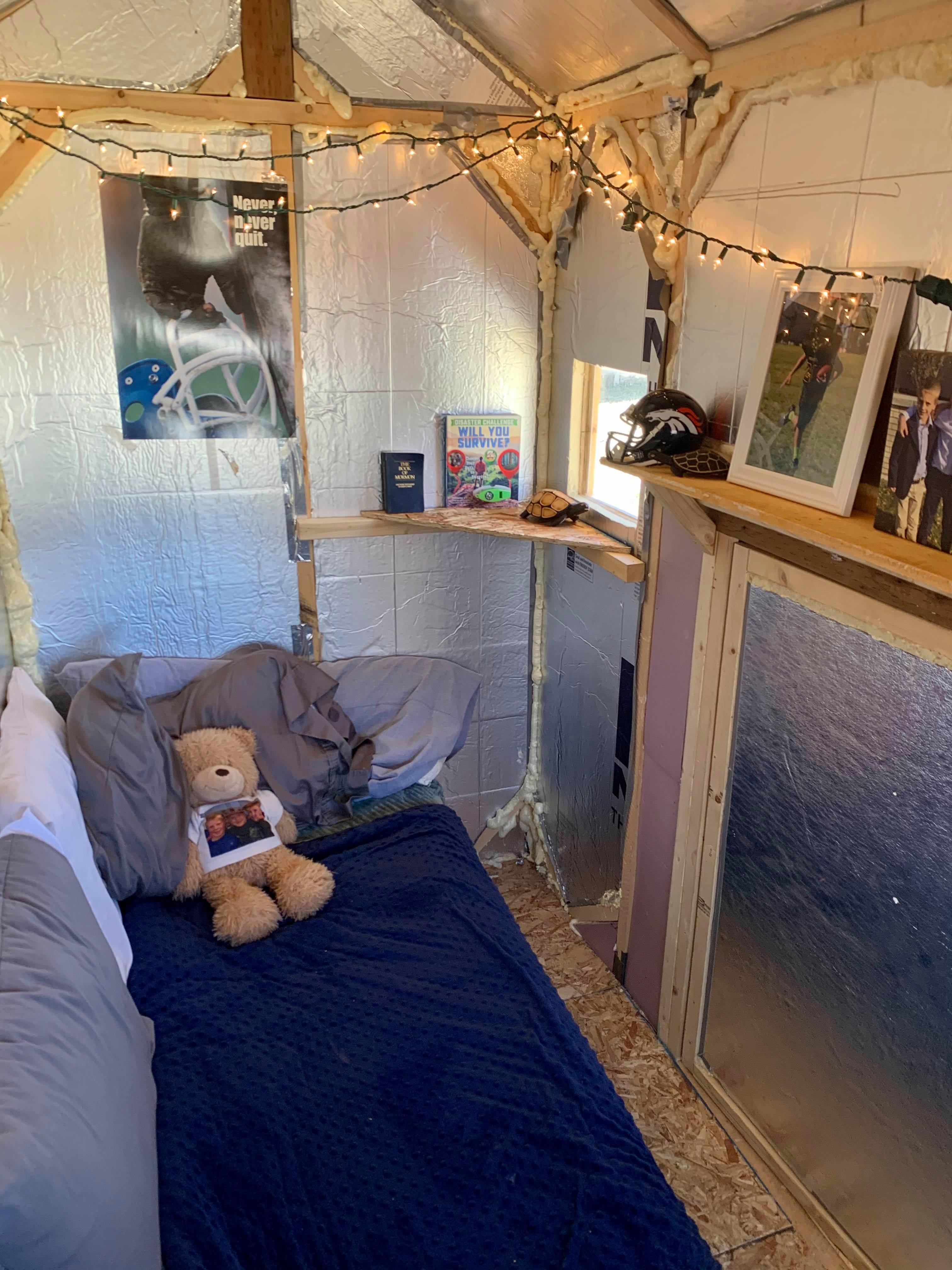 McKay's first night sleeping in the cabin began on Dec. 21, 2020. On some nights, he endured the chilling 39 degrees Fahrenheit (4 degrees Celsius) in the Rocky Mountain valley, but he powered through.
To keep warm, his family heated the little building before bedtime each night, and he slept with a sleeping bag with two blankets on top.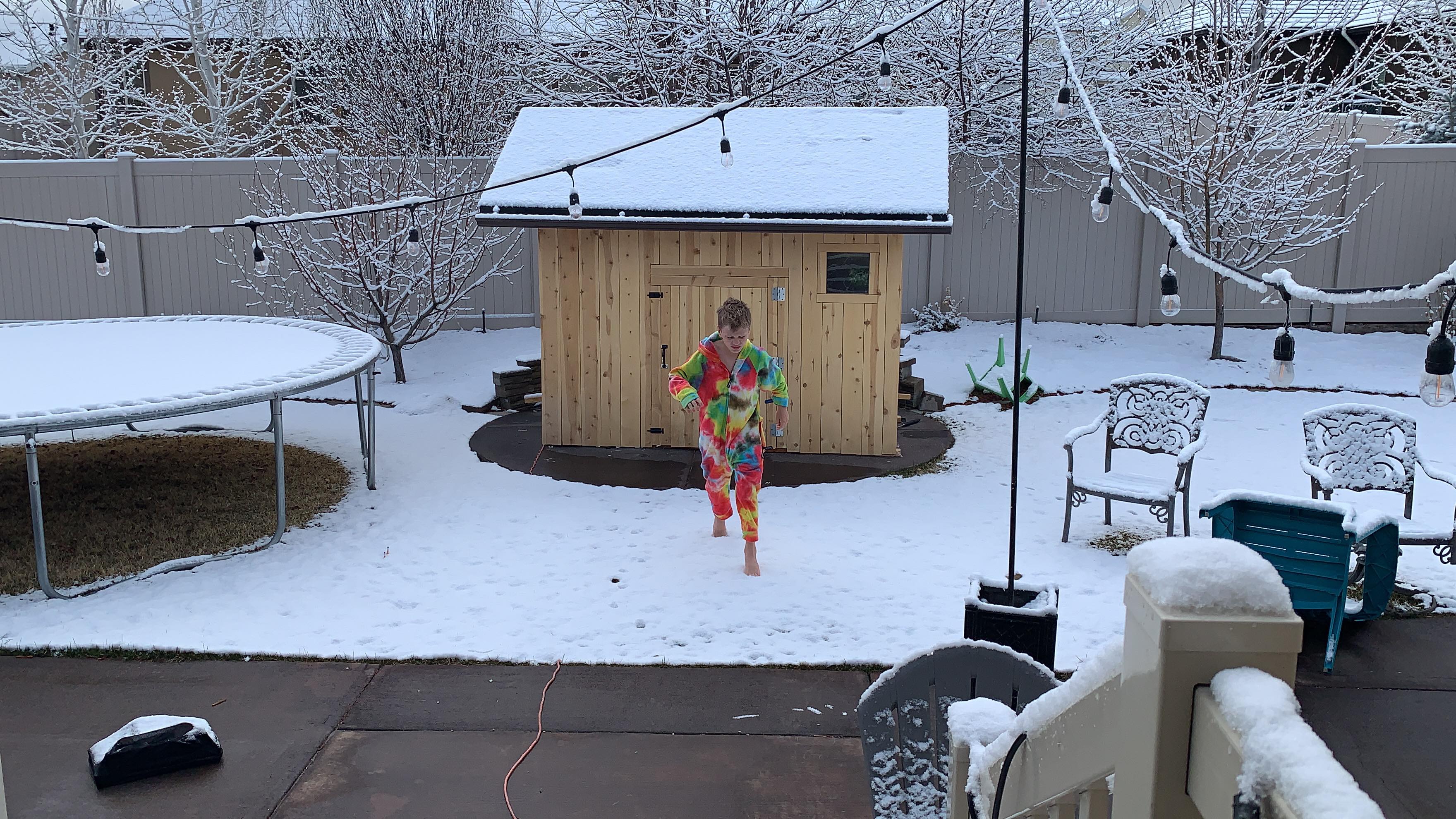 "We would warm up the shelter with a heater for a few minutes but then we turned all electricity off," Jenni explained to The Epoch Times. "As a mom, I was worried about  the safety of having a heater on throughout the night."
"McKay truly is an inspiration to all around him," said Jenni, adding that the family's faith also played a huge role in goal setting and achieving.
"Starting young, they teach us the importance of goal setting, working hard, having faith, helping others," she explained, referring to her church. "It definitely helps sets the course for the rest of your life."
The family said that during the 100 day period, there were a few times they went out of town, but McKay never gave up. He brought a tent, a cot, or just slept outside on the patio.
On March 30, 2021, the little boy accomplished his goal.
McKay admitted that he had reservations about whether he could make it to "triple digits" before giving up, but he kept at it and had a video journal documenting his adventure.
Dave also expressed pride over his son's determination.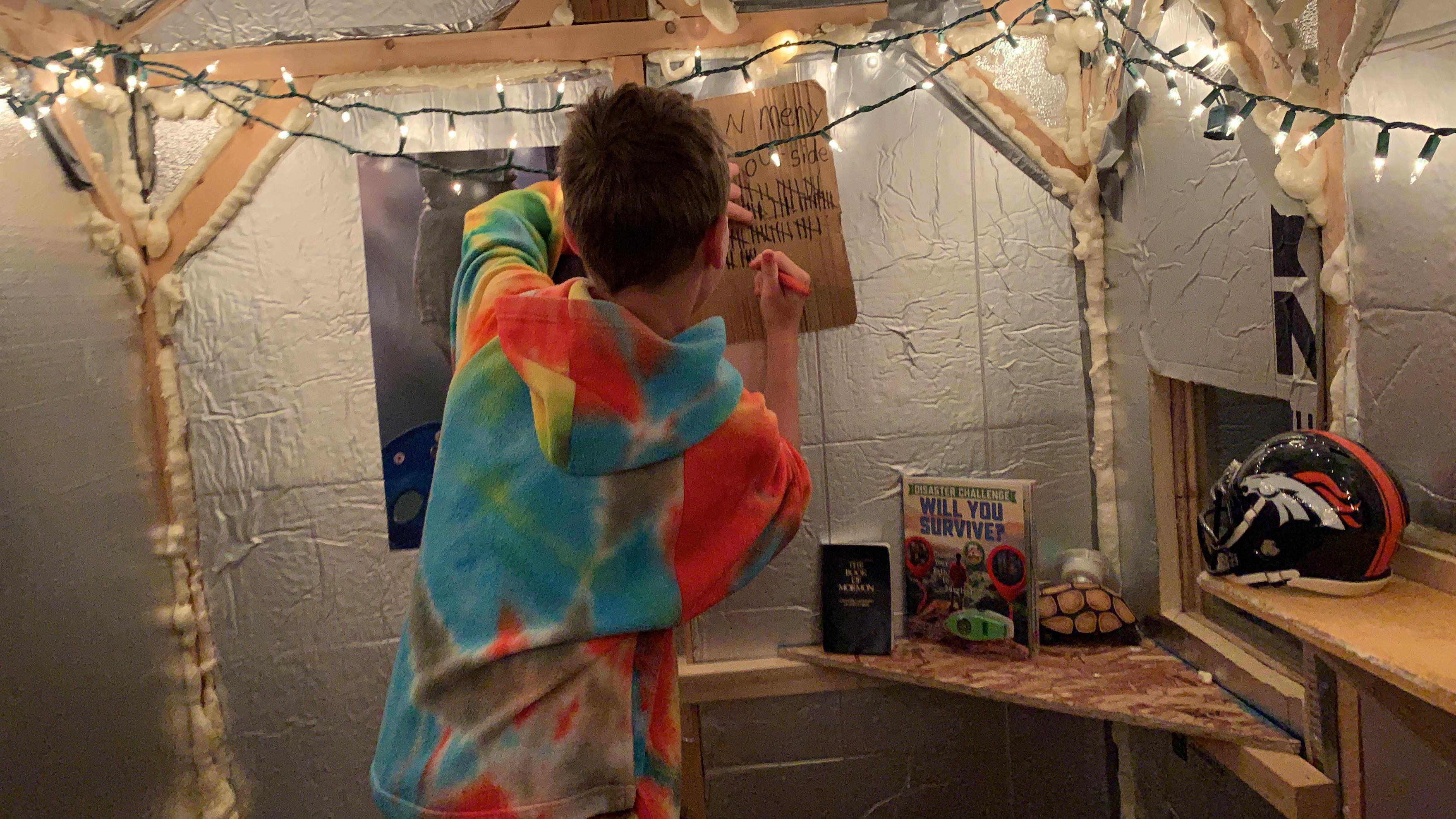 "I think it's a great story of a little kid trying to set a goal on things that he can control," Dave told KSLTV. "In his mind, he saw Bear Grylls doing survival stuff and he thought, 'I can survive in my backyard.'"
"Way to stick to your goal, McKay," he added on Facebook. "Thanks to Mrs. Hall at Daniel's Elementary for caring enough to get him this book and Bear Grylls for creating these unique adventure stories to help inspire and captivate his mind."
Watch the video:
(Courtesy of Jenni Johnson Anthony)
Share your stories with us at emg.inspired@epochtimes.com, and continue to get your daily dose of inspiration by signing up for the Epoch Inspired newsletter at TheEpochTimes.com/newsletter