Iceland has a geological landscape quite unlike anywhere else on the planet. Shaped by the relentless forces of nature, it varies from deep fjords to vast volcanic deserts.
There are glaciers, snow-capped mountains, staggering waterfalls, and even black sand beaches. Yet somehow, amongst all of this majesty, Kerid Volcanic Crater Lake still manages to stand out. It truly is a jewel in Iceland's magnificent geological crown.
Kerid is no ordinary lake—in a country where very little is ordinary—and is geologically extremely interesting, as well as visually stunning, with its azure blue water sitting in a fiery red volcanic caldera.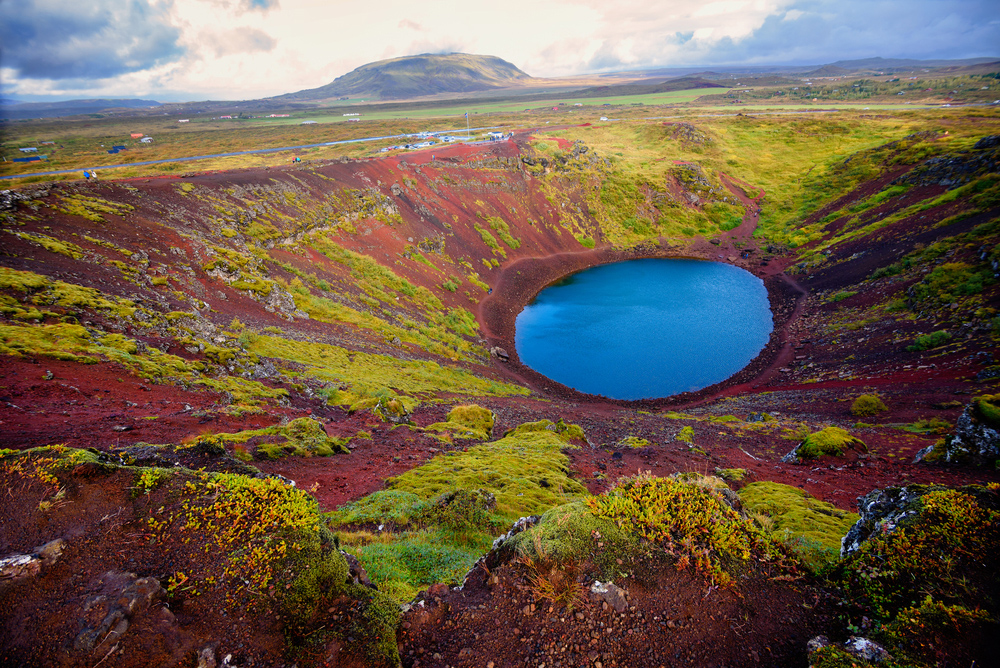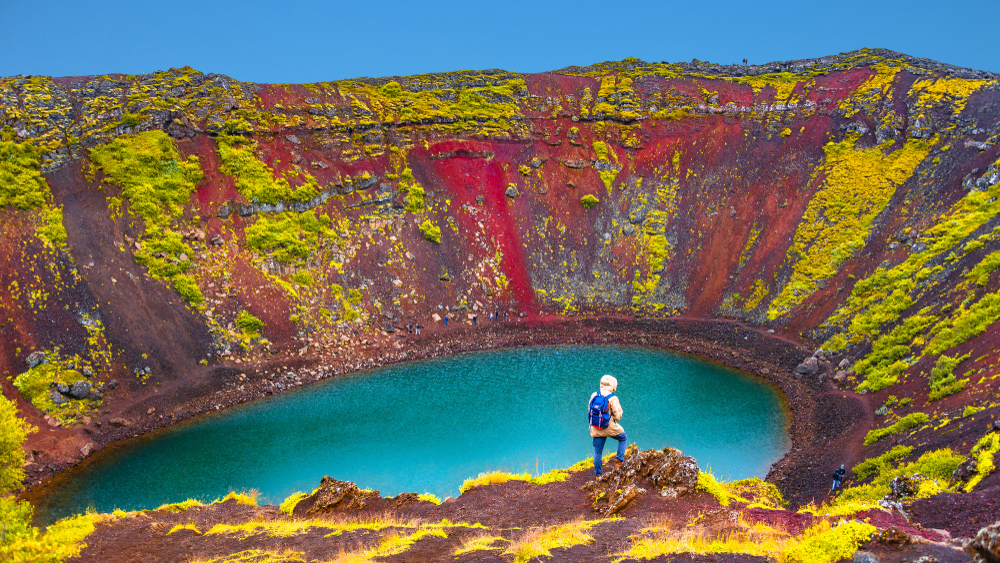 It is located in the Grimsnes area of South Iceland, close to the three major tourist attractions that make up the Golden Circle: Gullfoss (the "Golden Waterfall"), the Haukadalur Geothermal Valley, and Thingvellir National Park, Iceland's only UNESCO World Heritage site. Kerid though has proven to be a popular stopping-off point in its own right.
What makes Kerid so special is all thanks to its geological history. Although it is around 3,000 years old, this actually makes it relatively young. Most of the other volcanic calderas in Iceland are twice that age. But in youth there is beauty; Kerid's vibrant fiery red slopes that envelop the lake have that color because of its young age. The iron deposits in the surrounding rock are, geologically speaking, fresh, giving it that red color, rather than the normal volcanic black.
This crimson rock contrasts starkly with its surroundings, especially the almost neon-like, azure waters of the lake itself, and the one single slope of the crater that is rich in green moss. The vibrant color of the lake is derived from minerals seeping into the waters from the surrounding rocks, which dye it a beautiful blue.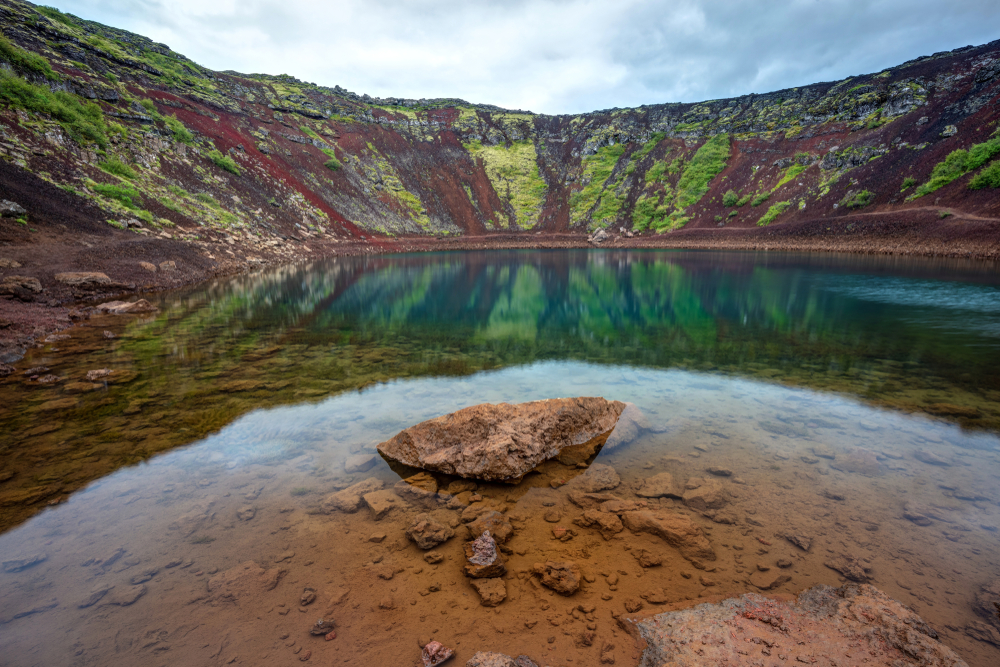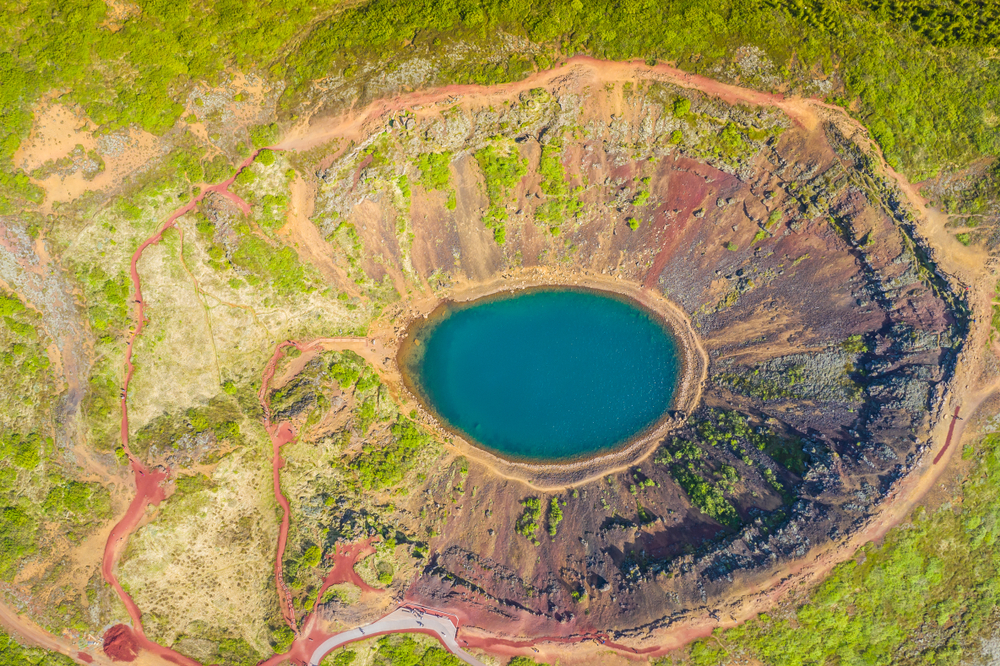 Kerid is approximately 55 meters (180 feet) deep, 170 meters (558 feet) wide, and 270 meters (886 feet) in circumference. Although there is a small fee of around $3 to visit the lake (it is on private land and the money is used for preservation purposes and protection), you can then take a path to the crater's edge, fully encircle it, and descend down to the pristine waters.
It is believed by scientists that Kerid was once a cone-shaped volcano. Having erupted, and depleted its magma source, the foundation fell in upon itself and resulted in the formation it has today.
Scientists further state that the lake was formed by groundwater, and not simply rainfall, as the water sits at the same level as the water table. The resulting lake is between 7 and 14 meters deep, depending on the time of year. The water in Kerid does not drain out but rises and falls according to changes in the water table.
During winter, Kerid becomes less vibrant, and a little more desolate and stark. It is no less impressive, or beautiful because of this; it is just different. The lake actually freezes and is used as a giant ice rink for the more adventurous. The rest of the crater can be seen covered in ice and snow, and makes an awesome backdrop against the atmospheric wonder that is the Northern Lights at night.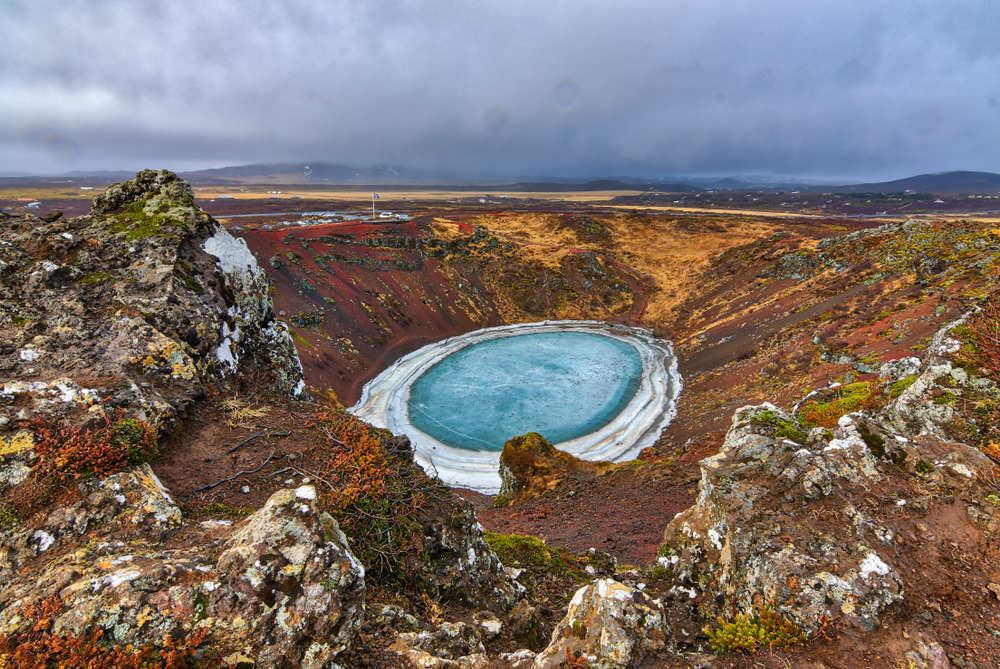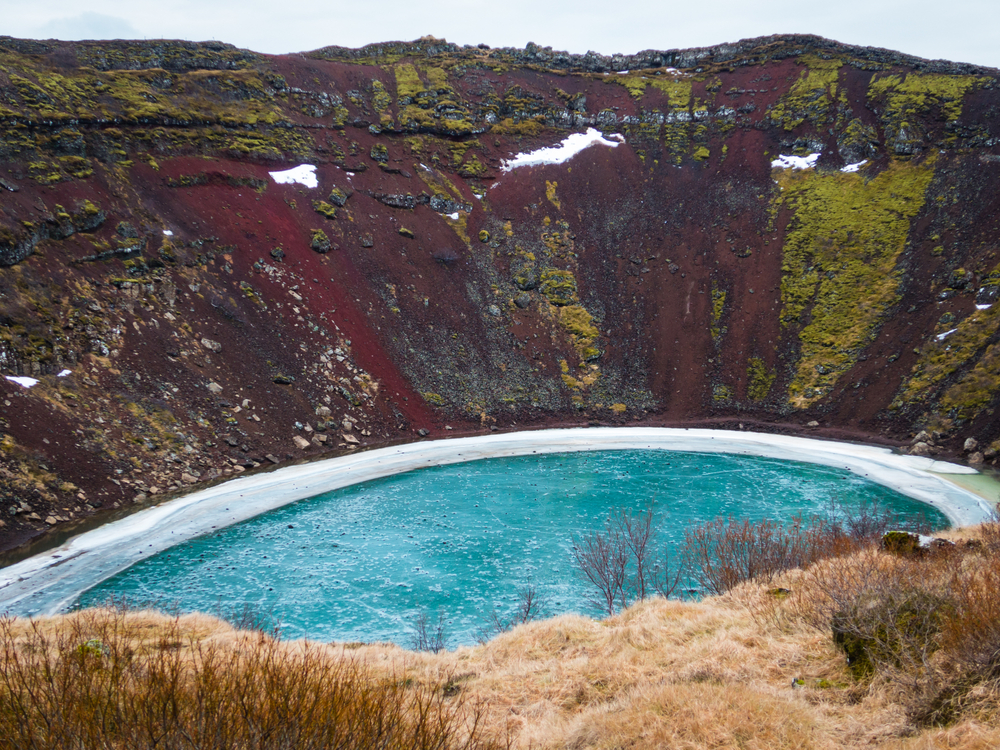 Kerid is very accessible and situated right off the ring road, approximately a 40-minute drive from Thingvellir National Park, and the same distance from Haukadalur. Located only 15 kilometers north of Selfoss, right off of highway 35, there is a car park, right next to the crater.
Kerid Volcanic Crater Lake truly is worth the visit at any time of year. It encapsulates everything that is wondrous about Iceland and highlights the sometimes strange beauty of nature.
We would love to hear your stories! You can share them with us at emg.inspired@epochtimes.nyc