After winning three NCBA light heavyweight boxing titles, this United States Navy veteran is helping other young men succeed inside and outside the ring.
Mike Steadman grew up in College Station, Texas, and after high school was appointed to the U.S. Naval Academy.
After his sophomore year at the U.S. Naval Academy in Annapolis, Maryland, a professor approached him about an internship in Newark, New Jersey, helping inner city youth.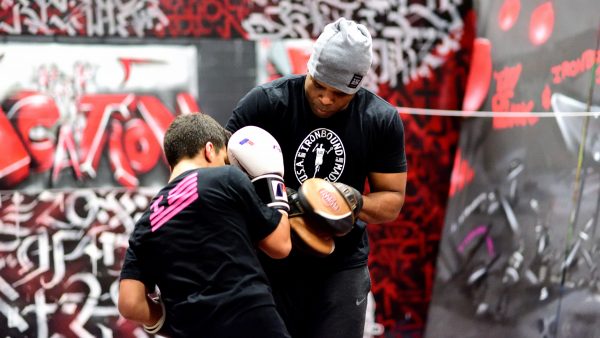 Steadman was interested and began working with students from St. Benedict's Preparatory School in Newark in 2008 and 2009. While there, he fell in love with the city.
He graduated from Annapolis in 2010 and served as a Marine Corps infantry officer in Afghanistan, Japan, and the Philippines.
Before leaving the Marine Corps in 2015, he weighed his options for what he wanted to do after leaving active duty.
Steadman had boxed at the U.S. Naval Academy, and had won three NCBA light heavyweight titles during his time there.
Boxing, along with the support of his team and coaches, helped Steadman succeed and make it through the academy.
From his own childhood, Steadman was aware of some of the adversity inner city youth in Newark faced. He was ardent he wanted to give back to the community, and saw boxing as a vehicle for that.
He knew boxing would be an effective way to build mentoring relationships with at-risk youth, and that boxing would help instill positive lifelong values in these young men outside the ring.
"I realized that I wanted to coach boxing, and I feel like Newark was primed for that," Steadman told The Epoch Times.
Steadman returned to Newark in April 2015.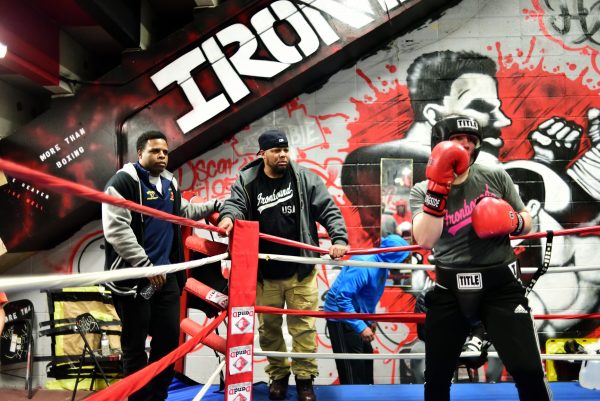 He initially began coaching students at St. Benedict's. They didn't have their own gym, so they trained at a local recreation center.
But what he really wanted was his own gym. So Steadman approached the head of recreation for the city of Newark and asked if he could build a gym. All Steadman asked for was the space. He would outfit the gym himself.
"My goal was always to impact the broader Newark community. It didn't make sense to have a St. Benedicts boxing gym. I wanted everybody to come together under one brand," Steadman explained.
The city gave him a space at an old recreation center and a grant, which helped Steadman begin to build his gym.
Pat Russo of The New York Police Department Boxing Team, who also runs a different youth boxing program called Cops and Kids, arranged a $5,000 grant for Steadman, which helped him equip the gym with a boxing ring and heavy bags.
Furthermore, some of Steadman's fellow veterans and a veteran lifestyle organization called SOFTlete were able to contribute to the effort.
He and his business partner Gary Bloore named the gym "IRONBOUND Boxing Academy" after the Ironbound neighborhood, and it was officially founded in February, 2017.
Steadman coaches upwards of 10 boxers.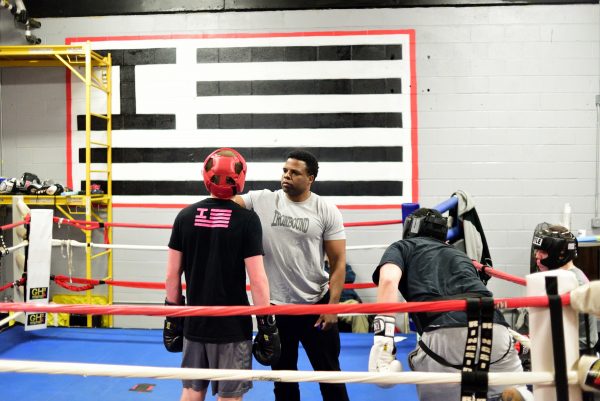 Boxing doesn't just teach kids how to fight. The sport instills critical values necessary outside the ring such as discipline, work ethic, and respect.
Aidan McNally is one of Steadman's boxers who has benefited from the sport.
McNally always loved to box, and boxing has been part of his family for a long time. In fact, his father was Steadman's coach.
However, before starting at Ironbound, McNally lacked focus. He wanted to attend the U.S. Naval Academy, but would have to develop the discipline, focus, and work ethic required to be accepted.
McNally has learned a lot about boxing at Ironbound, but also a lot about life and the values that are important to him.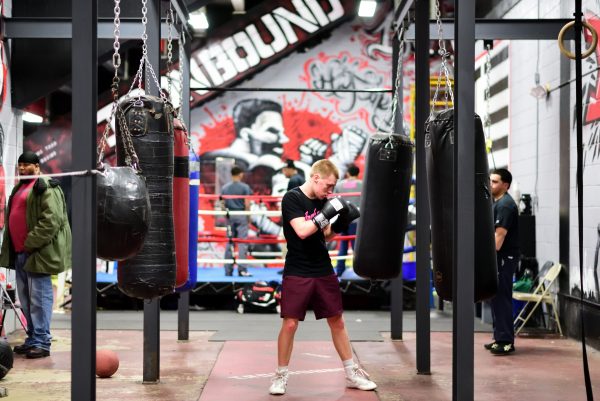 "There's a lot of difference. I think since I've gone to Ironbound my priorities have straightened out, I've matured a lot. Boxing helps you straighten up a little bit," McNally explained.
As a result of his hard work and dedication, McNally will be attending the U.S. Naval Academy and plans to continue boxing.
Ironbound is bigger than boxing.
It's a safe, fun place where students and mentors can get in shape and develop relationships that will have a lasting impact on their lives.
Experiencing his boxers succeed in boxing and in life is dear to Steadman. Seeing McNally work hard and get into the U.S. Naval Academy is incredibly rewarding for him.
"The most rewarding part for me is guys like Aidan coming in, having some difficulty, getting a lot more focused, being consistent, showing up at the gym, and then seeing that manifest in other aspects of their life," he said.