Robert Touchton had struggled with addiction since he was 15 years old. It started with marijuana, then he moved on to alcohol, painkillers, Xanax, cocaine, and ecstasy.
"There was no love in it. I could literally sit there and just watch people in my life disappear," said Touchton, 33, from Lexington, Kentucky. "I hated myself and I hated the world."
When his addiction became too painful of a lifestyle, Touchton decided to seek treatment. July 7, 2017, was the last day he touched drugs or alcohol.
But for those who have struggled with addiction and are in the early stages of recovery, finding gainful employment can be an arduous endeavor. During his recovery, however, Touchton heard about a Lexington restaurant giving those who have battled substance abuse a second chance at a healthy and happy life.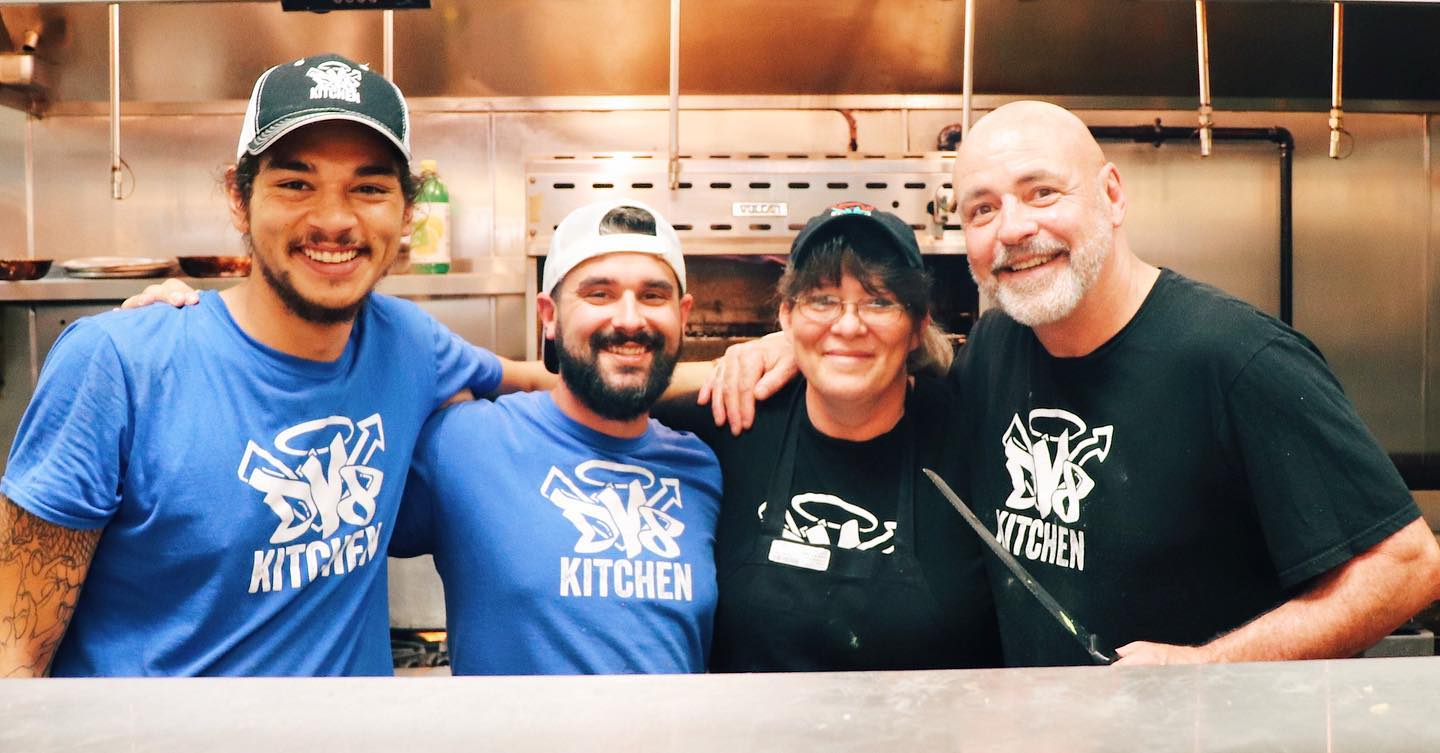 DV8 Kitchen, run by husband-and-wife team Rob and Diane Perez, is a fast-casual restaurant and bakery that employs people who are in recovery from substance abuse. Employees can learn a marketable skill, such as cooking or baking, and maintain gainful employment while recovering from addiction.
Touchton began working at DV8 Kitchen in March 2018, while finishing a program at a treatment facility. He's just one of many employees who have turned their lives around with the help of the restaurant.
While working at DV8 Kitchen, Touchton has learned everything from how to poach an egg to how to make a variety of sauces. He especially enjoys prep work, because it's a peaceful place for him. Most importantly, his job at the restaurant has helped him continue to live life sober.
Initially, Touchton's biggest challenge was to keep going during his early stages of recovery. Now, he's learned how to deal with frustration in a healthy way. Furthermore, Rob is able to tell when something is wrong, and makes sure Touchton talks to him about it.
"This place is making sure that I do what I got to do for my recovery, and they support every last aspect of it," Touchton said.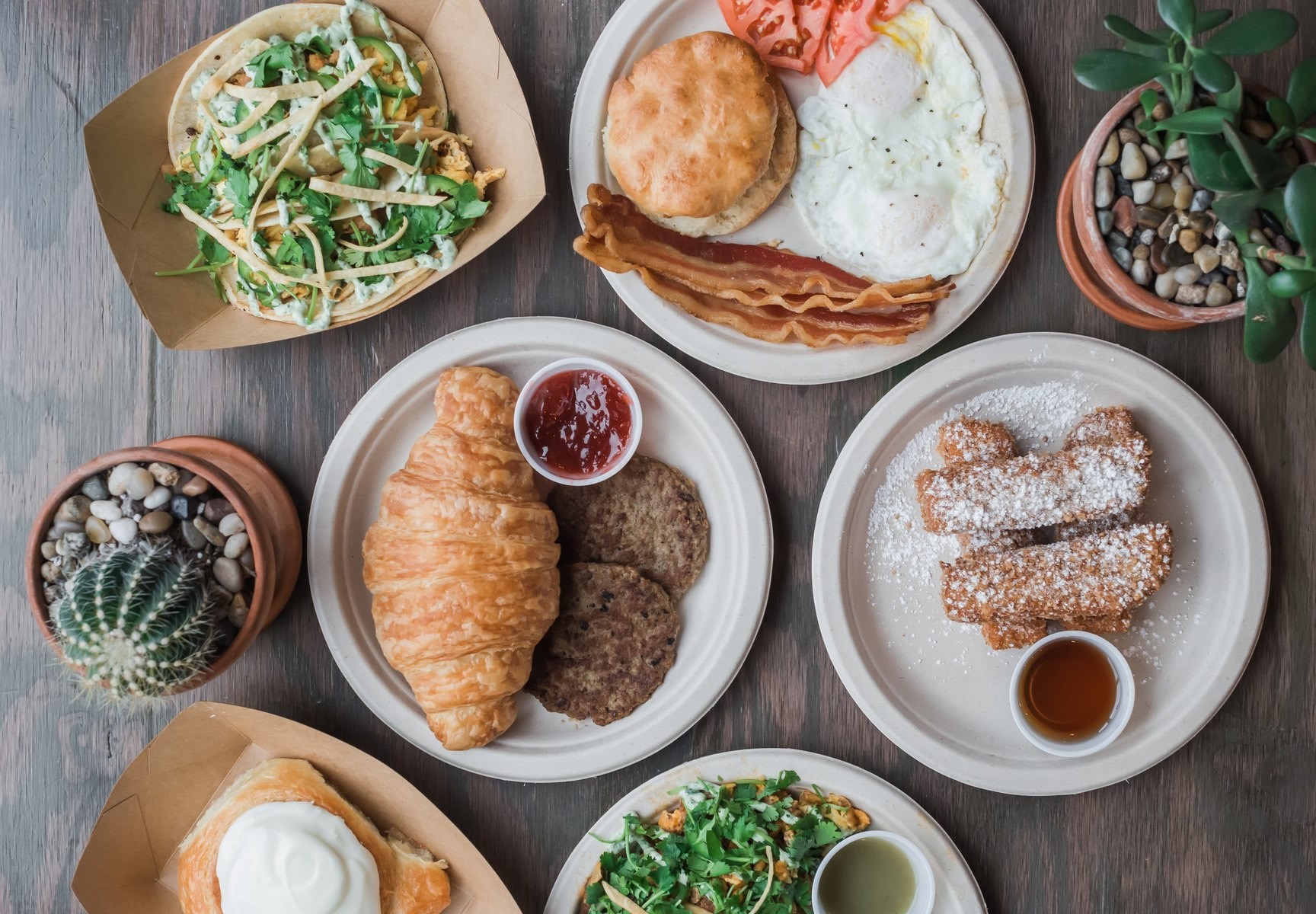 Taking Action
Rob, 55, first entered the restaurant world as a waiter when he was 19 years old. Like the people he employs, he had his own struggle with substance abuse.
Rob started drinking at age 14, and over time became an alcoholic. At age 25, he realized he was making bad decisions and hurting the people he loved. That's when he decided to seek treatment. He's been sober for 29 years.
"I'm really lucky and blessed that I haven't gone back," Rob said.
In 2008, he and Diane opened their first restaurant, Saul Good Restaurant & Pub. The restaurant now has three locations. Tragically, across those locations, they have since lost 11 employees to alcohol- and drug-related deaths.
Rob initially felt like he had no control over the issue, even considering his own experience with alcoholism. Diane, however, felt the opposite, and pushed him to do something about the problem. In August 2017, the couple opened DV8 Kitchen.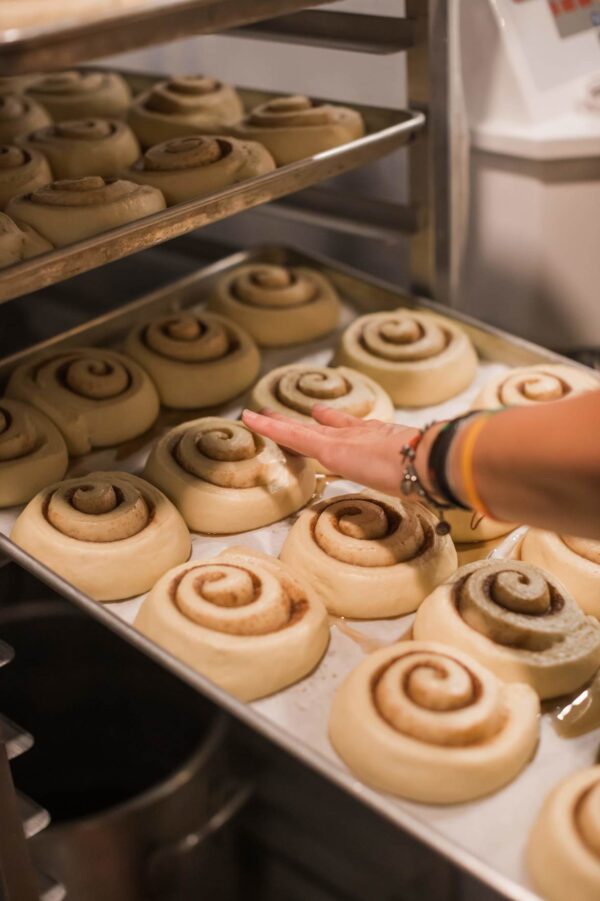 Life Skills
DV8 Kitchen's mission is to connect work and recovery, so that its staff can see the benefits of high standards, effort, and building and maintaining relationships. Rob believes the restaurant setting is a good vehicle for substance abuse recovery because of the work ethic, passion, and teamwork required to thrive in such an environment.
Rob holds high standards for his staff, but is also forgiving when they make mistakes. When someone is late or not performing well, for instance, he digs into the reason and the root cause of the behavior. That opens up a "super wonderful conversation," he says, that helps his employees "contemplate a different way and gain control of the situation," as well as build good relationships.
DV8 Kitchen serves breakfast, brunch, and lunch, and also has its own bakery. Employees begin their work at the front of the house, before moving to the kitchen. If they show interest in the kitchen, they move up to the bakery, where they participate in an apprenticeship.
Rob and Diane developed a menu that is tailored to people who are learning how to cook, but also demands high standards. For instance, employees learn how to cook sous-vide, a technique that typically wouldn't be used at a fast-casual restaurant. The cooking method allows the employees to cook proteins evenly with ease, while also teaching them an elevated technique.
Not only does DV8 Kitchen teach valuable kitchen skills, it also offers experiences outside of the culinary sphere. For instance, on Tuesdays, employees can attend a variety of workshops ranging from yoga to ballroom dancing.
"Ultimately, our [goal] is to change every one of our customers' opinions about … employing someone with a past of addiction," Rob said.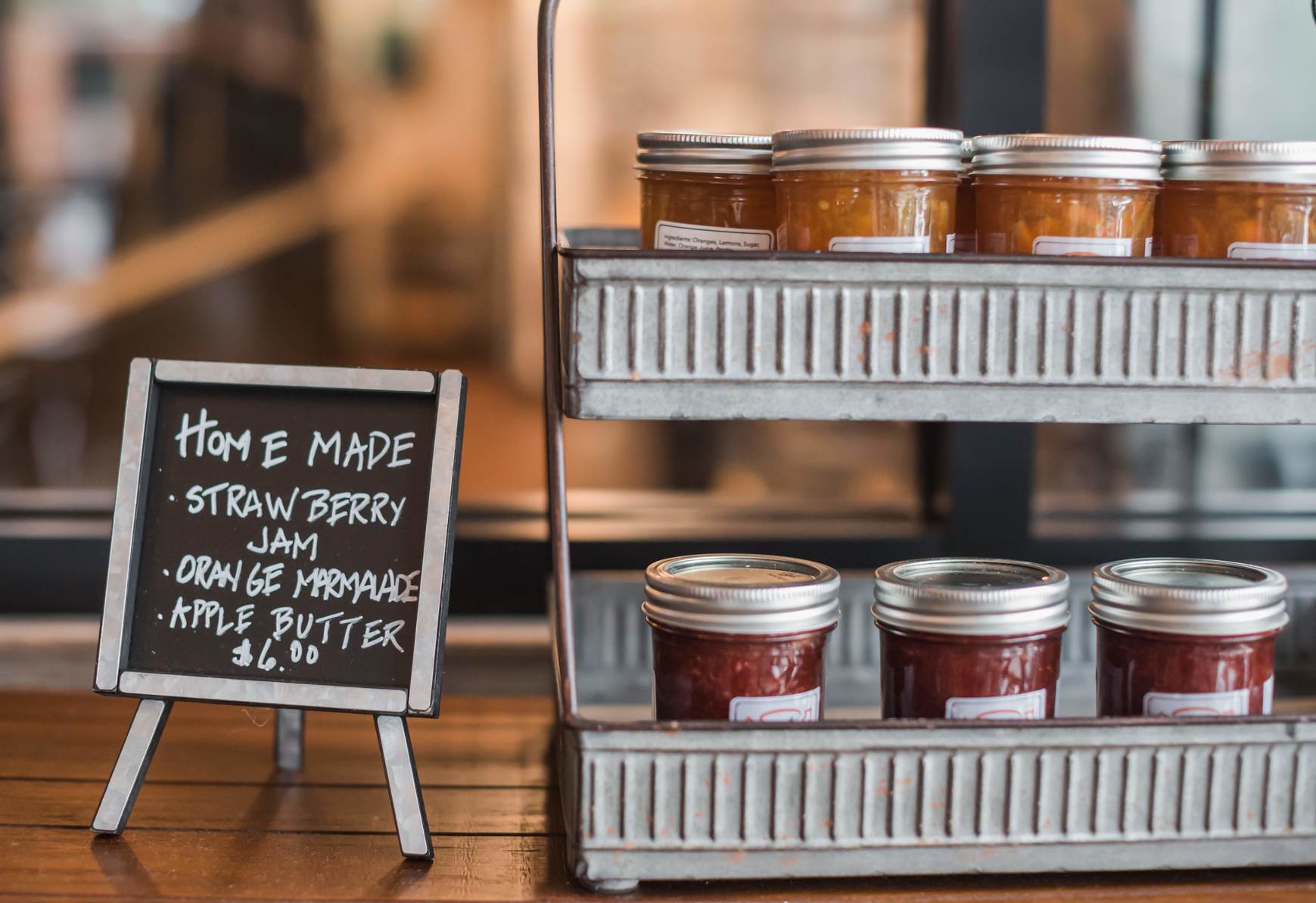 Where Credit Is Due
Some of DV8's employees have gone on to become nurses, engineers, and college professors. If employees want to continue to pursue a culinary career, DV8 is happy to continue employing them, given that their backgrounds, personalities, and goals are a proper fit. If an employee has skills that are suitable in another field, particularly if that field will help them continue to recover and contribute to society, they are encouraged to pursue a career outside of the restaurant.
Rob initially expected DV8 to be a philanthropic side project, but now it's become a large part of his business. He has experiences with employees every day that make a lasting impression on him.
"There's something … that just blows me away about the courage of the folks that we work with," he said. "[It's] really their ability to have joy in sometimes what looks like a hopeless journey, trying to work themselves out of the rut of addiction."
When Rob sees employees experience significant life events, such as getting their children back or rebuilding a relationship with their parents, he finds his work incredibly rewarding.
But while he's made such a positive impact on his employees' lives, he doesn't take the credit.
"Honestly, I'm just going to work every day trying to do the right thing. It's really the employees that are making the difference, and I'm just lucky enough to be a part of it," he said.