SKOKIE, Ill.—Death can be a potent reminder of what little time we have left to do what our hearts ache to do. In the case of the few surviving players of The King's Men, the acting company for which William Shakespeare wrote, death reminds these aging gentlemen of something larger than themselves. In a world of pirated and corrupted literature, all of Shakespeare's actual plays will be lost—forever—unless they do something. What will their legacy to the world be?
Lauren Gunderson's heartfelt and intelligent "The Book of Will" is built around the few facts known about the 1623 publication of Shakespeare's complete works in folio form. She imagines who the Dark Lady of Shakespeare's sonnets was, how the folio came to be published by scalawag publisher William Jaggert (Austin Tichenor), and how the most famous playwright of the day and Shakespeare's rival, Ben Johnson (William Dick), came to write the folio's preface.
The King's Men John Heminges (Jim Ortlieb), Henry Condell (Gregory Linington) and Richard Burbage (Austin Tichenor) have gathered at Heminges's alehouse to bemoan the terrible and spurious "Hamlet" playing at a nearby theater. John's daughter Alice (Dana Black) keeps her father and his friends supplied with beer.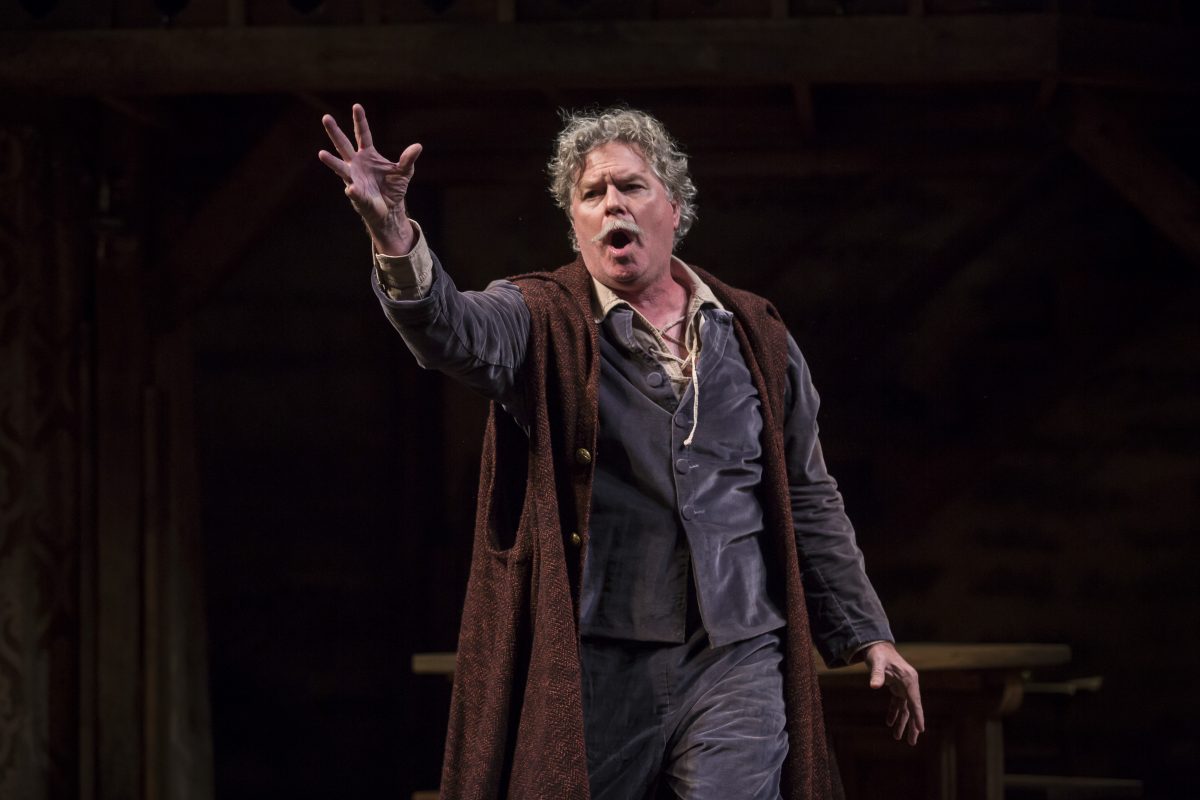 It occurs to Henry that when the lot of them die, so will Shakespeare's words—their lives' work. These plays should be published.
And so begins a labor of love, for there are no definitive copies of the plays or of any of Shakespeare's work because of the playwright's habit of providing the actors only with "sides," just their own roles. The plays in Shakespeare's own hand and the prompt books were lost in a fire.
And although The King's Men know how to run a theater, they know nothing of the publishing business. Furthermore, a folio of all of Shakespeare plays would cost a pound, and who would spend a year's wages on such a book? John is skeptical.
These obstacles are surmounted by their the love of Will Shakespeare and his plays, the love of their life's work and of each other, as well as through the support of three women, Alice, and the loving wives, feisty Rebecca Heminges (Rengin Altay), and practical Elizabeth Condell (McKinley Carter). All join in this labor.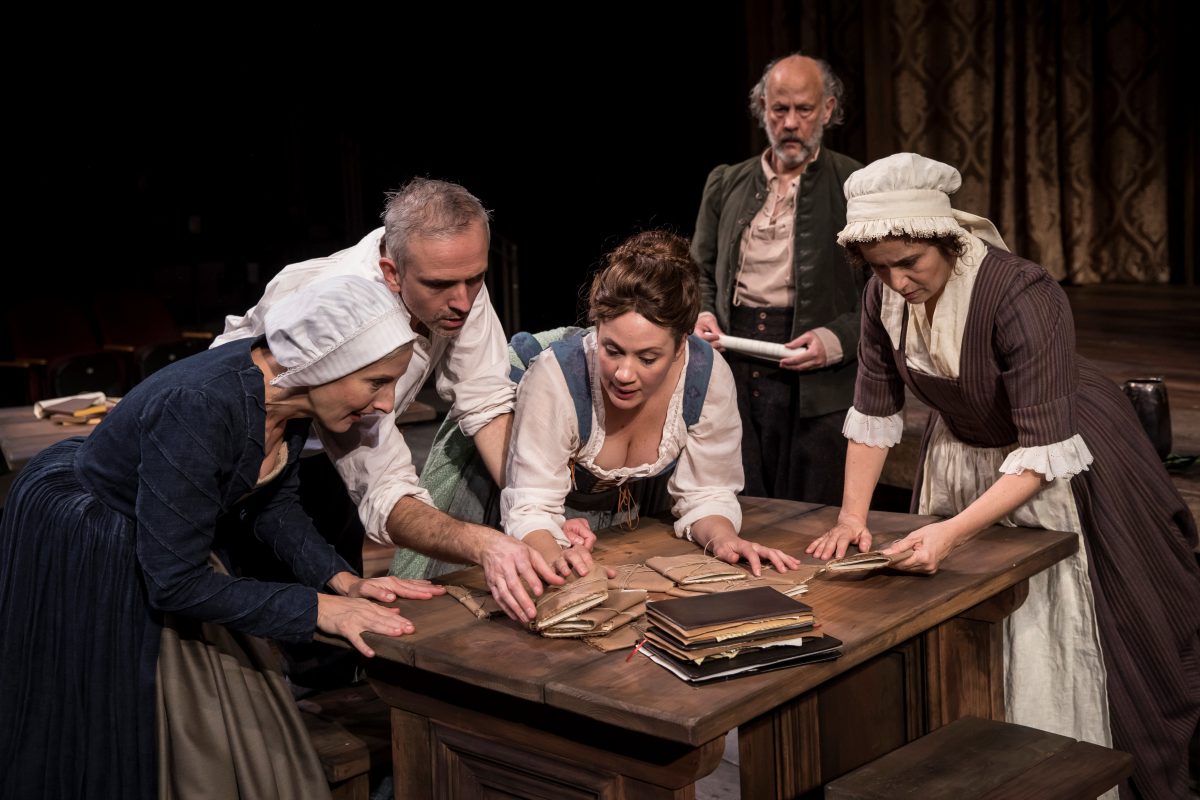 I cannot remember a play where all the relationships were so inspiring.
Since life, however, does not follow dramatic structure, and the play hangs on unalterable life events, the low point for the characters comes a bit too early in the play—yet it is a touching and memorable scene in which both Henry and John, in the sharing of grief,  reveal the power of words and of theater.
Director Jessica Thebus keeps the action spritely and all the players bring us a smartly executed and vibrant glance at what might have been.
"The Book of Will" will prompt Shakespeare lovers to pull out their copies and reread the Bard, and give everyone else a chance to see characters who really connect.
'The Book of Will'
Northlight Theatre
9501 Skokie Blvd., Skokie, Ill.
Tickets: 847-673-6300 or Northlight.org
Running Time: 2 hours, 10 minutes (one intermission)
Closes: Dec. 17