"Not until I stand before the judgment seat of God do I ever expect to see this building transcended," a visitor proclaimed of the new Library of Congress building in Washington, which opened on Nov. 1, 1897.
The library, now known as the Thomas Jefferson Building, is inspired by Palais Garnier (built to house the Paris Opera), which is considered the best example of the Napoleon III style of late-19th-century architecture. The Library of Congress building is an exquisite example of the Beaux Arts architectural style, where ornate decoration and functional design meld together with theatrical appeal.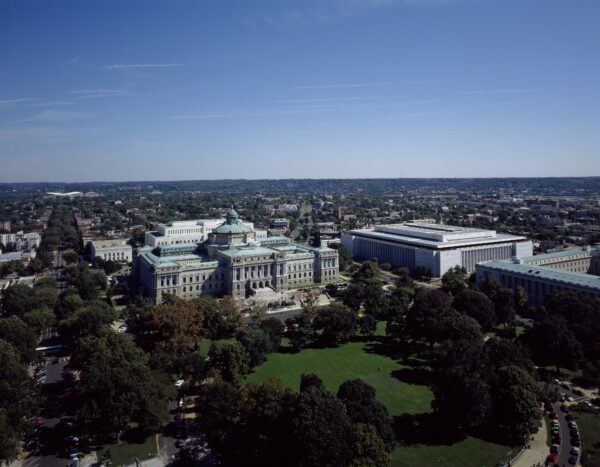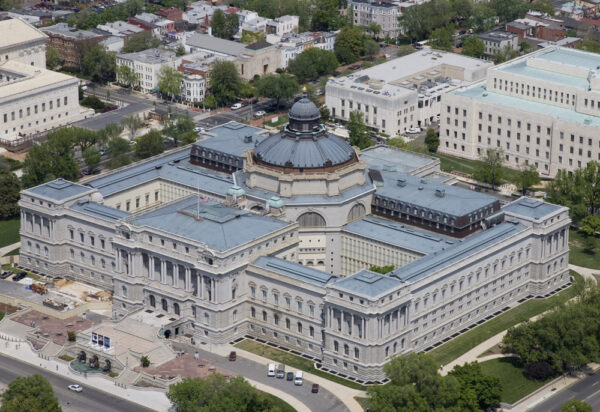 Visitors must ascend a monumental staircase at the main entrance to the library that faces the Capitol Building. The library's many flights of stairs and landings offer visitors a chance to stop and admire the surrounding grandeur.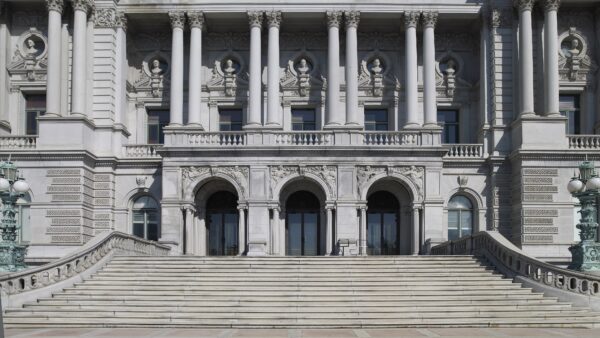 Corinthian columns and portrait busts of famous writers adorn the façade. And at the entrance itself, three bronze doors are graced with allegories of "Tradition," "Writing," and "Printing," as if announcing the treasures inside. Also echoing the building's intent, on the apex of the library's reading room dome, the "Flame of Knowledge" is alit in gold, heralding a world of inspiration held within the building. 
The exterior beauty of the Jefferson Building is but a prelude to the national treasure trove that awaits visitors inside. "In this library is found, of what yet survives, the best of what has been made, said, and done: within the stacks and vaults, universal knowledge, history, biography, literature, invention; upon the walls, names, quotations, portraits, pictures, and statues," writes author Michael Curtis in "Classical Architecture and Monuments of Washington D.C.: A History & Guide."