Darnell "SuperChef" Ferguson has an impressive roster of accomplishments, from cooking for Team USA at the 2008 Summer Olympics, to becoming a breakout star chef contestant on Food Network, to opening three hit restaurants in the South. His restaurant Superhero Chefs, in Tuscumbia, Alabama, was named one of the "Top 12 Best Breakfasts in America" by the Cooking Channel.
But success did not come easy for Ferguson.
Born in Philadelphia, Ferguson grew up in Columbus, Ohio after his single mom relocated them to seek a better life. She married when Ferguson was in the fifth grade, and he recalls having a loving childhood and enjoying cooking as a teenager. He moved to Louisville, Kentucky in 2005 to study culinary arts at Sullivan College, but struggled on his own.
"I could only afford night school and worked a day job at the Dairy Queen. It made me feel disconnected from the other students," he said. "I needed money very badly, so I started selling drugs. You know, someone once told me, 'When you leave the nest, whatever you become is your fault.'"
Drug dealing landed Ferguson in and out of jail. At one point he was broke, living in his car, and facing an uncertain future. He sought a path forward through his church, Southeast Christian in Kentucky. He credits pastor Chad Mosteller for helping him refocus on what he loved doing most: cooking. Ferguson vowed, "I am never going backward again. I was lost, and my faith in God helped lead me back to find my purpose."
After working short-order restaurant jobs in Louisville, Ferguson made a decision in 2012 that changed his life: He began launching pop-up breakfast concepts within restaurants that only served lunch and dinner. His creative takes on waffles, pancakes, and egg sandwiches generated a following and media buzz, and in 2015, at the age of 28, he opened his first brick-and-mortar restaurant. He named the concept SuperChefs because "everyone has the ability to be an everyday superhero," Ferguson said.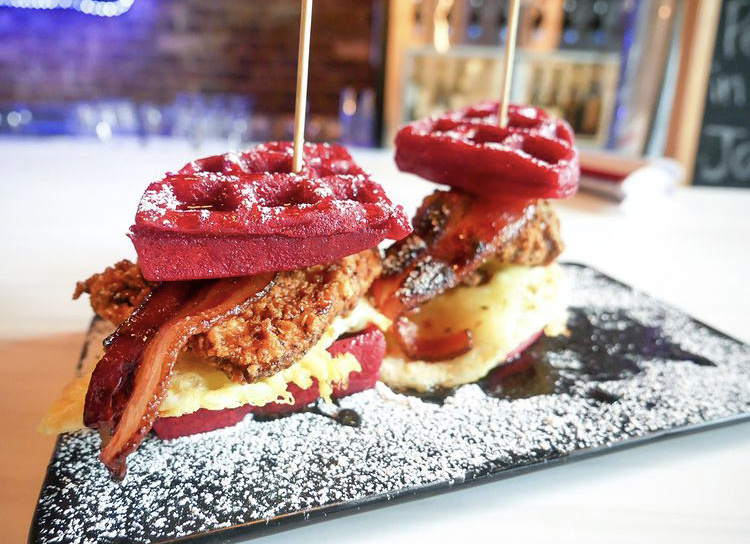 The restaurant was destroyed in a fire months after opening, but his local heroes—the Louisville food community—helped him rebuild. His faith kept him together emotionally. "The difference between where I was and where God wanted me [to be] was based on my ability to patiently suffer," he said.
Ferguson's story from incarceration to cooking sensation caught the attention of celebrity chefs and television producers. He competed on Guy Fieri's "Tournament of Champions" and other Food Network shows, picking up prize money and fame. More TV appearances kept coming—and still do.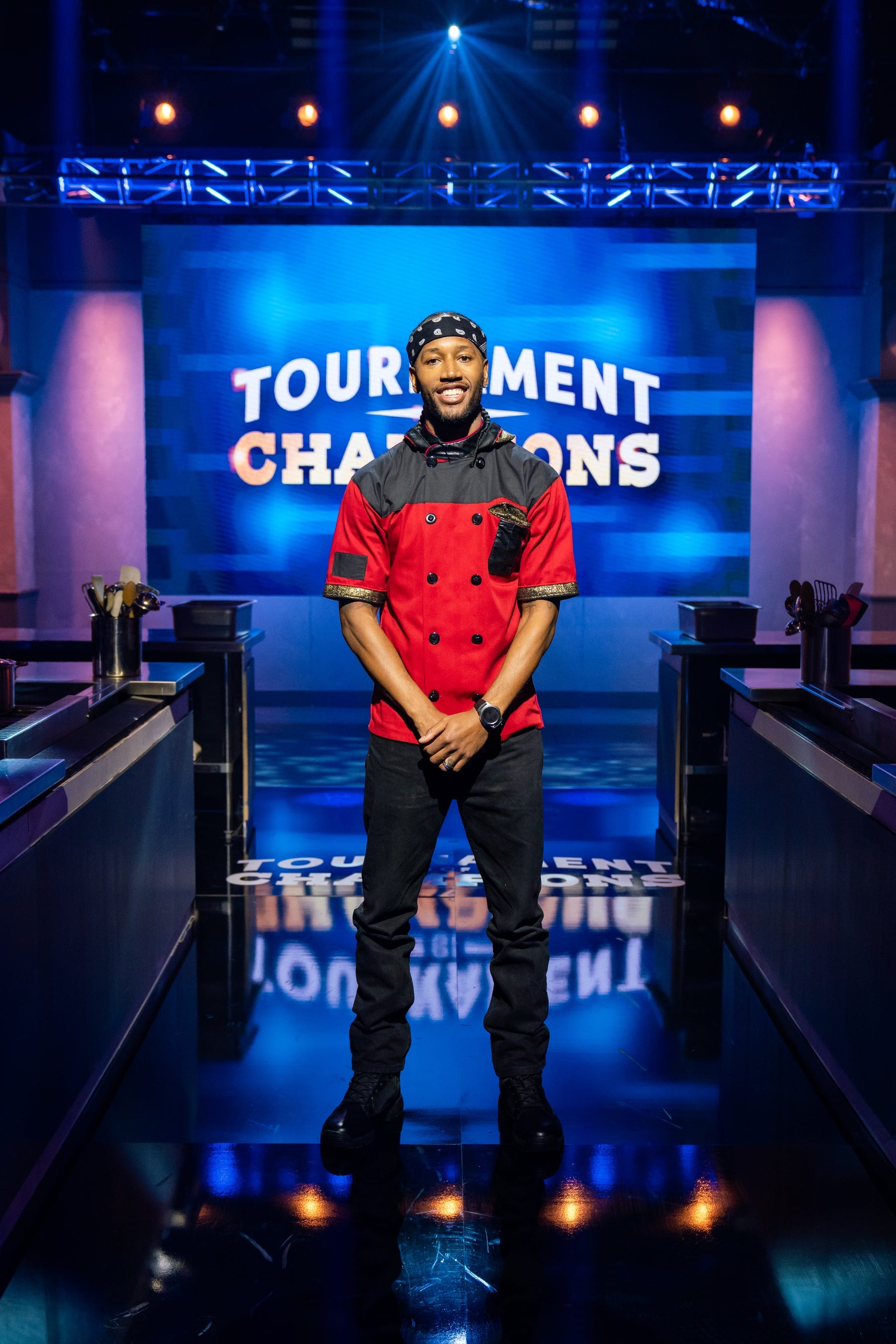 He considers Fieri one of his superheroes. "Guy was one of the first people on a major level to see the star potential I have. I had to prove it to him. Whenever I have a decision to make, I call him first. He's given me so much advice … He always encourages me to keep going."
These days, the 35-year-old father of eight owns SuperChefs and Tha' Drippin Crab, both in Louisville, and Superhero Chefs, in Tuscumbia. He refers to his food as "urban eclectic." Popular dishes at Superhero Chefs include a banana pudding granola-encrusted French toast; a candied bacon, egg, and cheese sandwich, and "Southern egg rolls" with mac and cheese, greens, and fried chicken with a sweet potato sauce. At Tha' Drippin Crab, the decadent fare includes 24-karat-gold-dipped honey barbecue chicken wings and fresh seafood platters.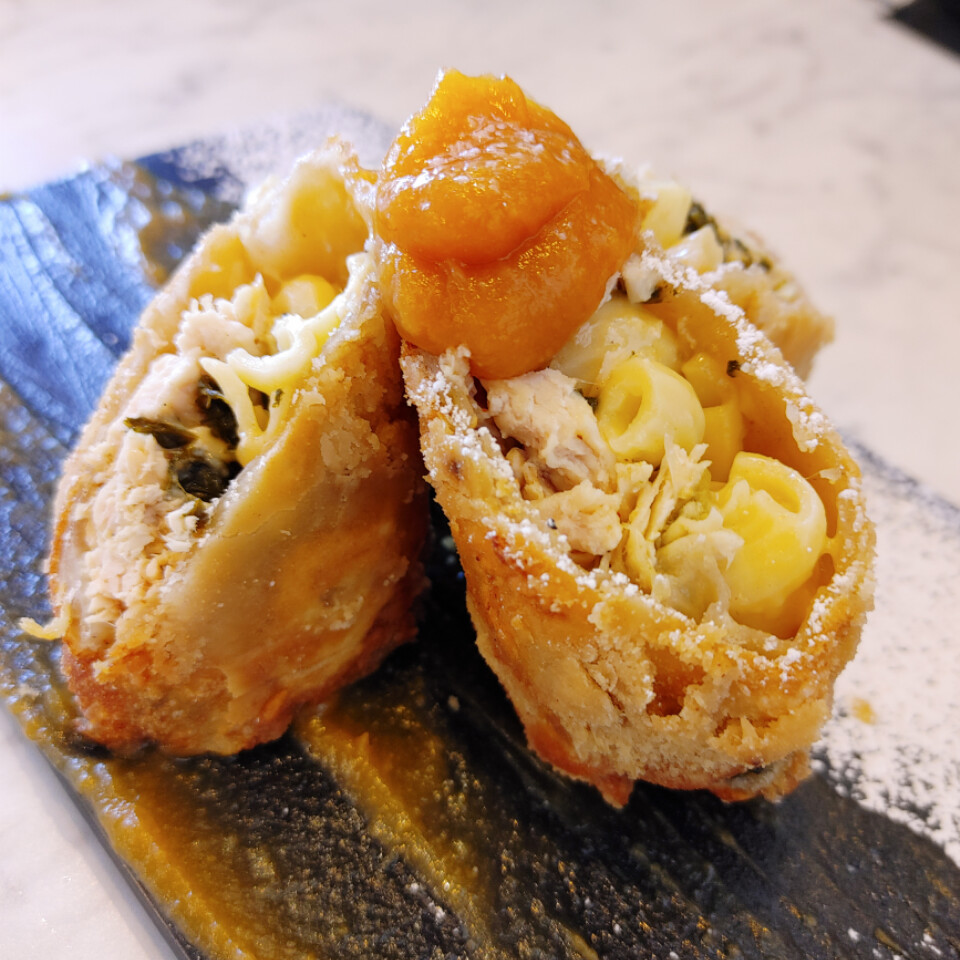 Ferguson acknowledges he could have remained a victim of the system had it not been for fate, faith, and guidance from others. He sees his past as a lesson to help build a better future for others, especially at-risk youths. He's active in supporting the non-profits Blessings in a Backpack and Children Shouldn't Hunger, both of which help provide nourishing meals for children, and goes out of his way to hire staff who have been down on their luck.
"I went down a bad path that could have ended elsewhere. I managed to turn my life around thanks to my faith in God, by working hard, and through the support of good people who encouraged and guided me," he said. "Now, I want to help others facing challenges to believe in themselves. Through dedication and hard work, you can become your own superhero."
Meet the Chef: Darnell Ferguson
Comfort Food: Mac 'n' cheese
Favorite Ingredient to Cook With: Sugar!
Ideal Way to Unwind: Going to the beach with the family
Biggest Inspiration: "The kids that look up to me are what keeps me going and motivated."