It was during the dark days of World War II that a San Diego entrepreneur and former car dealer named Larry Imig decided to risk $2 million on the construction of a glamorous new hotel he would christen Imig Manor. He had a vision that when the war was over, the Golden Age of Hollywood, which had been put on hold, would rise again and its glittery stars would be looking for a new place to frolic—not too far from the racing ponies at Del Mar and the bullfights in Tijuana.
The hotel's centerpiece would be its shimmering Olympic-size swimming pool designed by Johnny "Tarzan" Weissmuller. By day guests could sip and dip by the pool. At night, elegant to the nines, they would adjourn to the Mississippi Room with its oyster-shell stage to swing to the rhythm of big-band legends.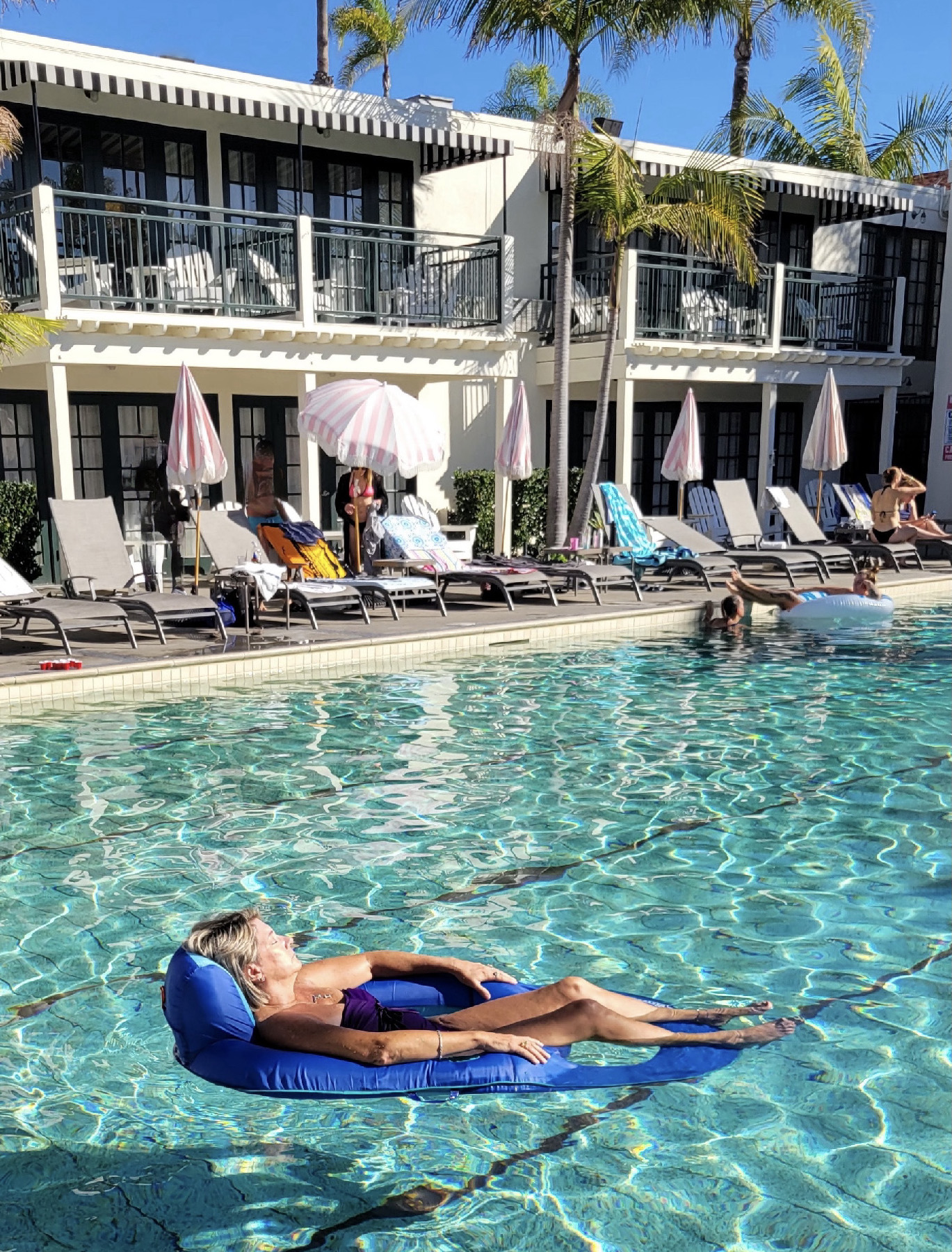 It all came true on July 1, 1946, when Imig Manor on El Cajon Boulevard opened its doors and greeted its first celebrity guests, who on that night included Bob Hope. Those long-ago days are captured in a pair of photographs: One shows a group of elegant women bedecked in hats and furs enjoying the grand lobby; the other is of a bevy of bathing beauties lounging in the evening by the pool. Those were the days.
Over time Imig Manor, with its Mississippi Room, Hope 46 Restaurant, and Red Fox Steakhouse and Piano Bar, went through a succession of landlords, including a period in the 1950s when it was owned by the hotel king himself, Conrad Hilton. It was sold and resold until 2004, when the property was purchased by Hampstead Lafayette Partners. They changed the name on the neo-Colonial entrance with its imposing white columns to the Lafayette Hotel, Swim Club and Bungalows.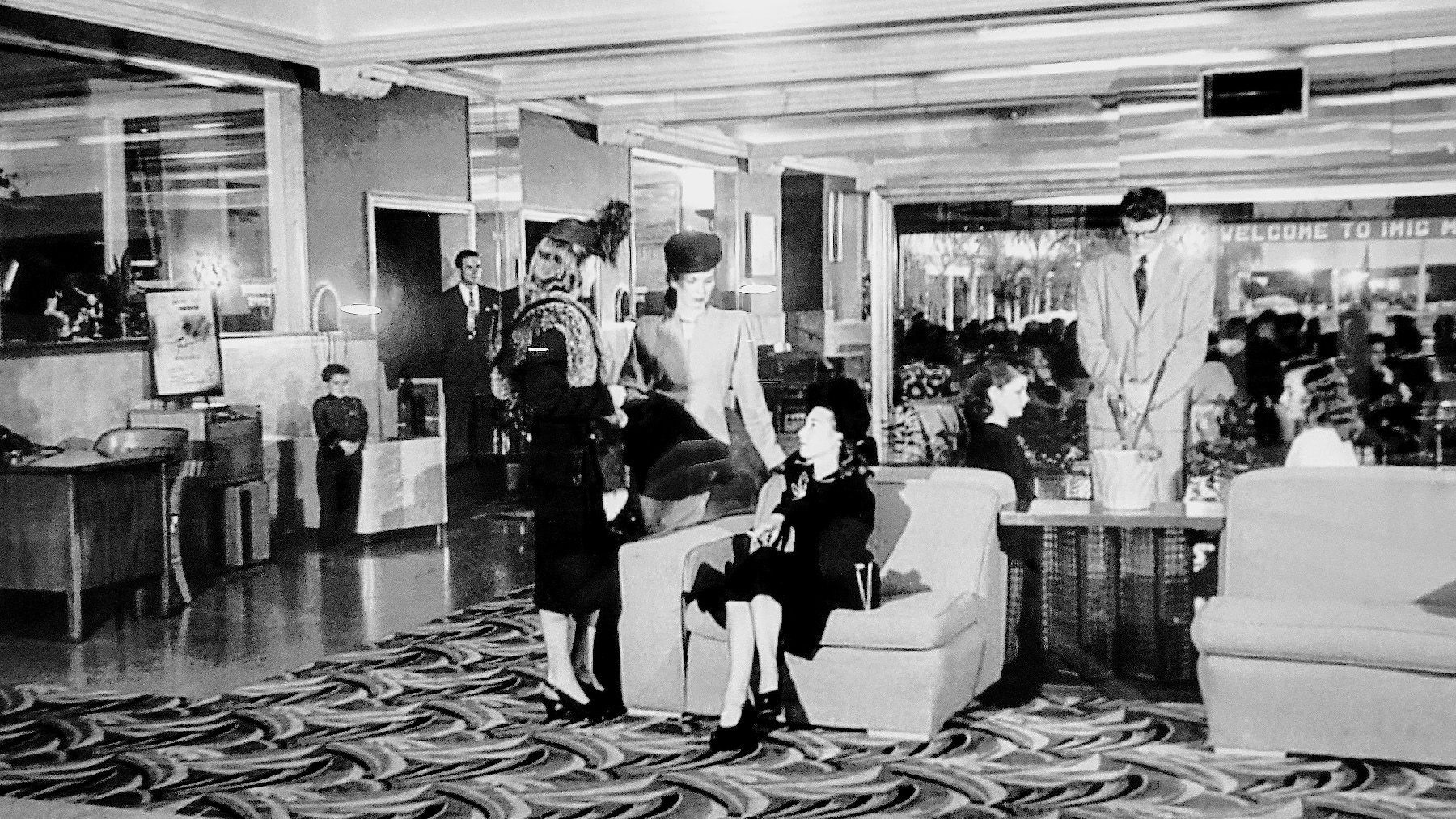 Sadly, as El Cajon Boulevard lost its prominence as a major San Diego thoroughfare and gained a tawdry reputation the hotel declined until, according to local North Park historian George Frank, the property "barely escaped the wrecking ball." It was only after a concerted effort on the part of preservationists that on July 31, 2012, the Lafayette Hotel, Swim Club and Bungalows was granted a place on the National Register of Historic Places (though an official plaque proclaiming that status has yet to be installed).
The Lafayette Hotel has survived and is currently managed by RAR Hospitality. But you don't have to look hard to see it is a faded reminder of what it once was. Its interior decor is a hodgepodge, its walls festooned with ghostly black-and-white photo murals of glamorous Hollywood stars and jazz legends. It's only when you recline by or dive into Weissmuller's sapphire-blue pool that out of the corner of your eye you can glimpse the postwar glory that was once Imig Manor.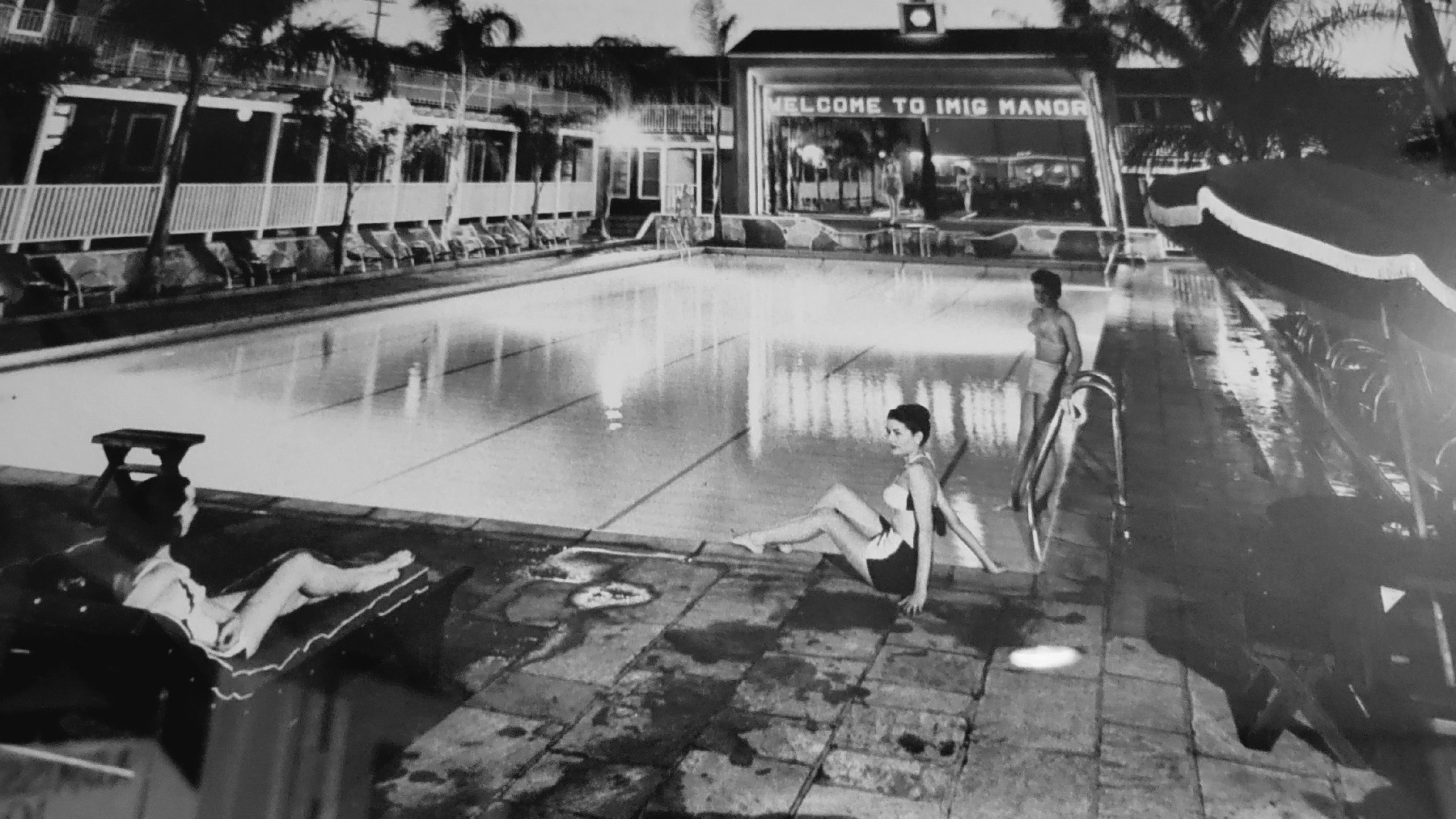 If the Lafayette Hotel's past is clear, the plans for its future are currently being held as a tightly guarded secret. In March the entire property was purchased for $25,815,000 by CH Projects and its founder, Arsalun Tafazoli. Tafazoli has established a reputation as the mastermind behind the extreme makeovers of several San Diego eateries. The purchase of the Lafayette Hotel, however, represents his organization's first venture into hospitality.
Tafazoli has stated that he and his company plan extensive upgrades to the property, including the addition of a "wellness" component, while pledging to respect the hotel's historic designation. When I reached out to Tafazoli for comment, he declined to talk about plans, but the stars on the walls will be watching.
When You Go
The Lafayette Hotel: LafayetteHotelSD.com
Jim Farber is a freelance writer. To read features by other Creators Syndicate writers and cartoonists, visit the Creators Syndicate website at Creators.com. Copyright 2021 Creators.com