The changing seasons of the year have always inspired artists, just as they tend to refresh us all. In music, the seasons have inspired great popular songs and classical compositions alike. As far as the classical composers, Antonio Vivaldi, Pyotr Ilyich Tchaikovsky, Joseph Haydn, Alexander Glazunov, Vaughan Williams, and several modern composers titled one of their compositions "The Seasons," or "The Four Seasons," or some other variant.
For now, let us consider a handful of popular and classical compositions devoted to autumn, each as differently hued as the season's leaves.
'Autumn Leaves' by Jozsef Kozma
It's hard to think of a more poignant popular ballad than "Autumn Leaves," whose first version was in French ("Les Feuilles Mortes"). Hungarian composer Jozsef Kozma (1905–1969) wrote it in 1945 after moving to France in the 1930s. During World War II, he was put under house arrest by the Nazis near the Mediterranean coast of France and forbidden to compose, but he enjoyed many musical successes in France thereafter, including this song.
New lyrics in English were soon written by the great American lyricist and songwriter Johnny Mercer, and "Autumn Leaves" had its first American recording, sung by Jo Stafford, in 1950. Mercer's version and the instrumental version together went on to be recorded over a thousand times, including versions by all the big-name singers and jazz players of the day. Roger Williams had the very first No. 1 hit for a piano solo on the pop charts with his fluttering arrangement of it in 1955.
The minor key of this beautiful song well suits its nostalgic lyrics: "Since you went away the days grow long/ And soon I'll hear old winter's song/ But I miss you most of all my darling/ When autumn leaves start to fall." Those unfamiliar with this song may want to begin with a classic version by Ella Fitzgerald or Frank Sinatra, but those who already love it will find a beautifully fresh arrangement for acoustic guitar and voice by Eva Cassidy.
'Autumn' From 'The Four Seasons' by Antonio Vivaldi
More people may have heard the popular concertos titled "The Four Seasons," published in 1725, by Antonio Vivaldi (1678–1741) than know their titles, so often have they been heard in movies, on TV, and at weddings. Vivaldi, an Italian Baroque contemporary of J.S. Bach, wrote these four concertos, each in three movements and named after a season of the year.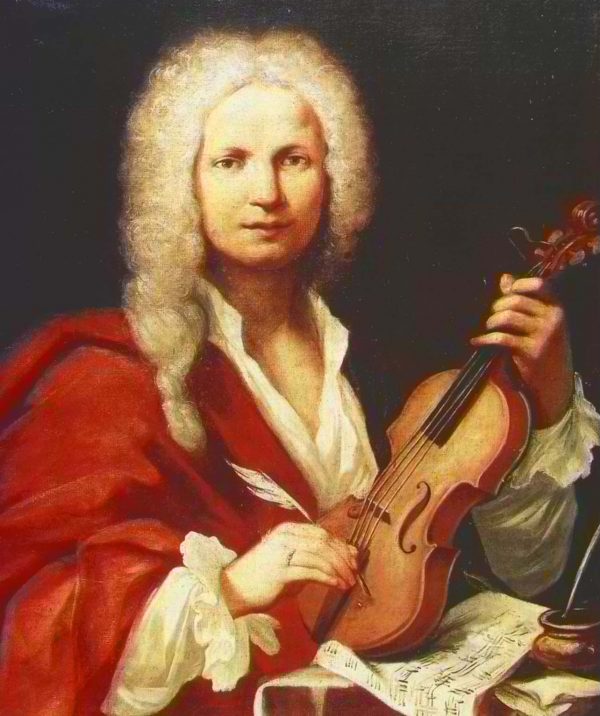 Vivaldi conceived them as depictions of landscape paintings by Marco Ricci and then wrote a sonnet himself for each movement. Phrases from these poems are peppered through the margins of the scores, in places where the music attempts to sound like what is described. This is one of the very earliest and most famous examples of "program music" (a term coined a century later), that is, music depicting a specific story.
In the case of the third concerto, "Autumn," the three movements (fast–slow–fast) portray a harvest Bacchanalia, a peaceful sleep, and a rousing hunt complete with hounds, guns, and horns.
'Autumn in New York' by Vernon Duke
This nostalgic and poetic song with its equally exquisite melody is especially loved by New Yorkers and fans of that city, which is fondly idealized. It was penned by songwriter Vernon Duke (1903–1969) in Westport, Connecticut, in the summer of 1934. This followed his similar hit, "April in Paris" of 1933.
Duke's autumnal song was not written for a show but made it into one called "Thumbs Up!" that ran for five months in 1935. Otherwise, it has stood the test of time well on its own. While the sung versions by Frank Sinatra, Billie Holiday, and (as a duet) by Ella Fitzgerald and Louis Armstrong remain classics, "Autumn in New York" has also been a popular instrumental jazz classic, recorded by such notables as Charlie Parker, Stan Kenton, and Bill Evans.
'Autumn' From 'The Seasons' by Alexander Glazunov
While we have seen that some autumnal music has a pensive tone, the take on the season by Alexander Glazunov (1865–1936) begins quite the opposite—as an exuberant explosion of riotous color. His ballet "The Seasons, Op. 67," dating from the end of the 19th century and premiering in 1900 in St. Petersburg, Russia, is squarely in the Romantic style in the mold of Tchaikovsky and Alexander Borodin.
His vision of fall (in the ballet's Tableau 4) begins with a lively dance that fills the skies with cymbal-, triangle-, and tambourine-colored leaves. This is followed by a lovely, slow (Adagio) section whose tune may be familiar to some from its use in film and television in Canada and on the BBC. Finally, the work is rounded out with another colorful melody in moderate tempo, sure to please.
During the 20th century, Glazunov became a vocal opponent of modernist composers like Stravinsky, calling this kind of music "recherché cacophonists," meaning the product of scientific research in noise.
'Early Autumn' by Woody Herman
In 1949, the band leader Woody Herman (1913–1987) co-wrote the music for this song with his arranger, Ralph Burns, and recorded it successfully as an instrumental. Then in 1952, Herman asked Johnny Mercer to provide some lyrics, and even greater magic happened when the song was recorded by Jo Stafford, Ella Fitzgerald, Mel Tormé, Johnny Mathis, and more recently Diana Krall. Mercer's picturesque and poetic lyrics sum up the feelings of the season that are often found in these and other songs about autumn.
"When an early autumn walks the land and chills the breeze
And touches with her hand the summer trees,
Perhaps you'll understand what memories I own.
There's a dance pavilion in the rain all shuttered down,
A winding country lane all russet brown,
A frosty window pane shows me a town grown lonely.
That spring of ours that started so April-hearted,
Seemed made for just a boy and girl.
I never dreamed, did you, any fall would come in view
So early, early.
Darling if you care, please, let me know,
I'll meet you anywhere, I miss you so.
Let's never have to share another early autumn."
All of these recordings can be found streaming at no cost on the internet.