Have you enjoyed the deliciously deep voice that sang "You're a Mean One, Mr. Grinch"? I began to wonder just who that singer was. It turns out to be the same man who, for over five decades, was the "Grrreat!" voice of Tony the Tiger!
The equally colorful name of this singer is Thurl Ravenscroft (1914–2005), and his many roles included the voiceover for the character Stewpot in "South Pacific." That's the sailor who works his way down to that incredibly low note on the line "There is absolutely nothing like the frame of a dame."
I don't know anyone who isn't fascinated when a true bass singer descends the scale to the bottom of his range. We can't wait to hear just how low he will finally go, until he satisfyingly arrives at a pitch even lower than we imagined. Singing groups such as barbershop quartets, gospel quartets, and country music vocal groups boast one singer with such a rich, bass range.
Thurl Ravenscroft did his share of singing in those kinds of groups, but he made his mark in the movies. It seems remarkable that his contributions in that field are so numerous and memorable, yet few seem to know his name.
Ravenscroft regularly made it down to the lowest G on the piano, which—for those familiar with the notes on the staff—is below the third ledger line under the bass clef. According to the New Grove Dictionary of Opera, that is yet a few steps lower than the typical lowest note in the "basso profundo" range. That technically qualifies Ravenscroft for the little-known and lowest subcategory of the bass voice, an oktavist.
Oktavist singers are extremely rare but can be regularly found singing Russian Orthodox choral music. In a YouTube montage, the excerpts that Ravenscroft sings take him gradually down to that low G, with the pitch names shown on the screen. Worth mentioning, too, is the rich, slightly gravelly tone color of his voice that makes it sound so distinctive and sound even lower than it is.
Warm and Gentle Celebrity
The man himself was a beloved figure, known for a great sense of humor, gentlemanly courtesy, and a warm personality. He was married after only three weeks of meeting June Seamans and remained so for 53 years until her death in 1999. The couple had two children.
He was a devoted member of the Crystal Cathedral (now called Christ Cathedral) in Orange County, California, and is buried in the cathedral's Memorial Gardens. He often appeared on its weekly program, "Hour of Power," and in 1970 recorded an album called "Great Hymns in Story and Song" with arrangements by Ralph Carmichael. One of his dreams—to record a reading of the entire Bible—was never realized, probably because James Earl Jones did it first.
In his junior year at Norfolk High School (Nebraska, also the hometown of Johnny Carson), he sang the tenor lead in the school musical, but by his senior year, his voice had dropped enough to sing the bass lead. At 19, Ravenscroft set his sights on art and left Norfolk in 1933 to study at the Otis Art Institute in Los Angeles.
However, his distinctive voice ultimately provided much greater opportunity there, beginning with his membership in the male vocal quartets called The Mellomen and The Sportsmen, in the 1940s. With them, he sang on recordings with such stars as Bing Crosby, Frank Sinatra, Doris Day, Jo Stafford, Peggy Lee, and in recordings and films with Elvis Presley. He went on to sing in the chorus on 28 albums by the Johnny Mann Singers and backup on several solo recordings, like Rosemary Clooney's 1954 No. 1 hit, "This Ole House."
Ravenscroft spent five years, including all of World War II, as a navigator for courier flights with the U.S. Air Transport Command, transporting VIPs like Winston Churchill and Bob Hope across the Atlantic. At 6 feet 5 inches, he had been deemed too tall to fly a fighter plane.
Voice in Demand
After the war, he found work in both singing and speaking roles in animated shorts and feature films. These included the voice of Paul Bunyan, Captain the Horse in "One Hundred and One Dalmatians," the whale in "Pinocchio," and a variety of minor parts in "Dumbo," "Alice in Wonderland," "Peter Pan," "Lady and the Tramp," "Sleeping Beauty," "Winnie the Poo, "The Jungle Book," "The Aristocats," "Cinderella," "The Cat in the Hat," and "Snoopy Come Home."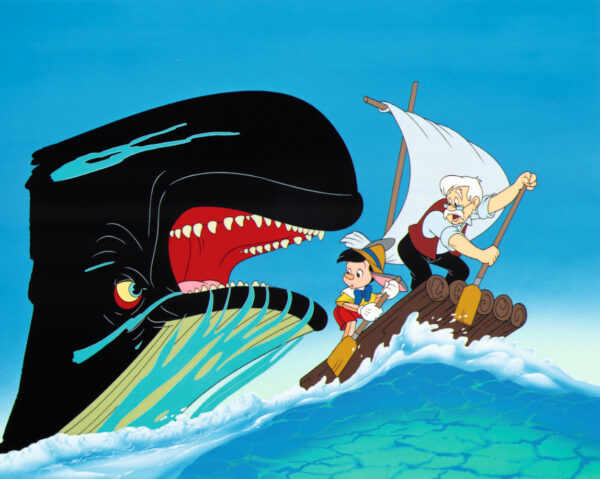 His singing roles were not limited to animation but included live action films, too, sometimes onscreen and sometimes off. These included singing Burt Bacharach's song "South American Getaway" in "Butch Cassidy and the Sundance Kid," the theme song for the John Wayne and Kirk Douglas Western "The War Wagon," dubbing a song for Fred Astaire in "Daddy Long Legs," and providing voices and sounds for both Andrew the Dog and a Banker (and also the animated character Hog the Pig) in "Mary Poppins."
The list of his many roles also includes spoken and singing voices for many animatronic puppets in theme park attractions. In addition to the voice of Tony the Tiger for Kellogg's, he also appeared onscreen as the Marlboro Man and in various beer commercials. Ravenscroft went off to a routine recording session in 1966 and sang through a few quick takes of "You're a Mean One, Mr. Grinch" for the soundtrack to "How the Grinch Stole Christmas" and then ran off to another job without thinking much about it, learning only later that it was to become a holiday classic.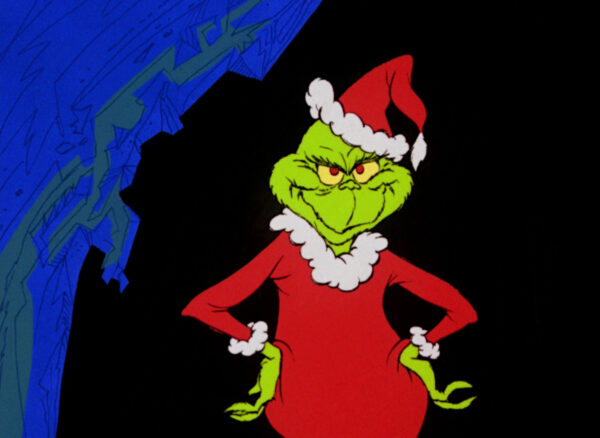 It is no stretch to speculate that the sheer number of these roles has seared the voice of Thurl Ravenscroft in our collective consciousness, being associated with so many of our beloved memories. He was still performing Tony the Tiger when he was 90 years old in 2004, being picked up for his recording sessions by a limousine from the Kellogg Company. Two weeks after his death from prostate cancer the next year, Kellogg's ran a tribute to Ravenscroft in the magazine Advertising Age with this headline: "Behind every great character is an even greater man."