Almost everyone has heard of the Make-A-Wish Foundation, but many are unaware of the man behind the mission.
Moreover, almost nobody has heard of his arduous life journey. The Epoch Times had an opportunity to speak with the man who has dedicated his life to helping severely ill children make their wish come true.
Frank Shankwitz is the co-founder of the Make-A-Wish Foundation and lives in Prescott, Arizona. In addition to creating the foundation, the 76-year-old has had a wild life.
Shankwitz was born in Chicago, and his parents divorced when he was just 2 years old. When he was 5, a woman approached him at his school playground. She grabbed him and told him she was his mother. Ultimately, she kidnapped him from his father, who had sole custody.
For the next five years, he and his mother lived in a campground in the Upper Peninsula of Michigan. At age 10, his mother took him to Arizona. During this time, Shankwitz's father searched desperately for him.
Shankwitz's mother worked part-time jobs and struggled to provide for him. Food, in particular, was always an issue. Much of the time, Shankwitz was alone.
"I started enjoying that. I'm a city kid up at that point, and all of a sudden, I'm in the middle of nowhere. I'm starting to explore. I'm learning survival, in other words, how to take care of myself," Shankwitz said.
Growing Up
He taught himself how to swim, and started to enjoy life in the outdoors. At age 10, his father found him and sought help from the local sheriff. However, his mother threw all of their belongings in the car and fled with Shankwitz to Arizona before his father could get him back.
By the time the two reached the small town of Seligman, Arizona, they had run out of money and gas. A rancher allowed them to stay in his ranch house for six weeks, and subsequently found an old travel trailer that became Shankwitz's and his mother's new home. The trailer had water and heat, but no hot water and no working shower.
For the first time, Shankwitz enrolled in school and made friends in the small ranching and farming community. He also developed an interest in sports. He also met a father figure in Juan Delgadillo, who lived in town.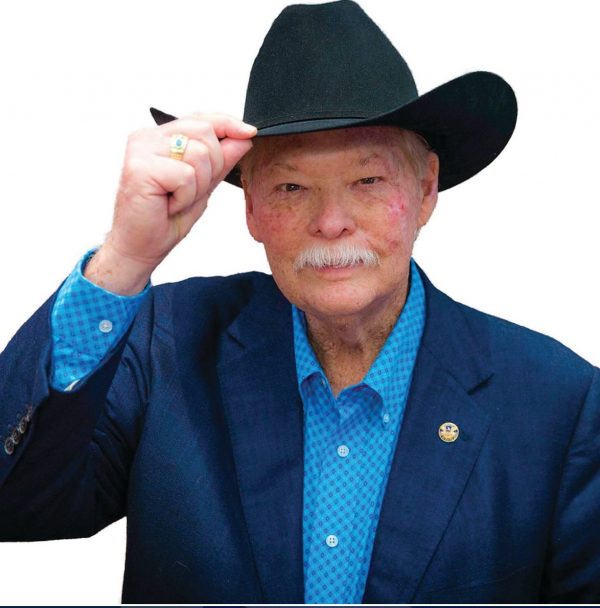 Delgadillo got him involved in sports such as basketball and football, taught him basic carpentry skills, and instilled in him the importance of turning a negative situation into a positive one.
In seventh grade, Shankwitz's mother told him she could no longer support him and left with the trailer.
Fortunately, Delgadillo was able to find a woman who he could live with. He worked for her as a full-time dishwasher and made $26 a week—$20 would go to the woman, and Shankwitz kept $6. For the first time, Shankwitz had his own room and indoor plumbing, plus the woman was the best cook around.
"All those negatives turned into positives," Shankwitz said.
Fitting In
By eighth grade, Shankwitz was able to reconnect with his father over the phone. His dad attended Shankwitz's eighth-grade graduation, and Shankwitz spent the summer with him in Chicago.
"Just the greatest time ever," Shankwitz recalled.
When Shankwitz was getting ready to start high school, his mother asked him for help. She wanted him to get a job to help her financially and asked him to move to Prescott, Arizona. He ultimately got a job as a bag boy at a grocery store to help support his mother.
Despite an unstable home life, Shankwitz enjoyed high school. He tried out for football and made the team freshman year. However, the school wanted to put him back in eighth grade because he couldn't pass the math exam. Shankwitz and the football coach worked all summer, and he passed the test before school started.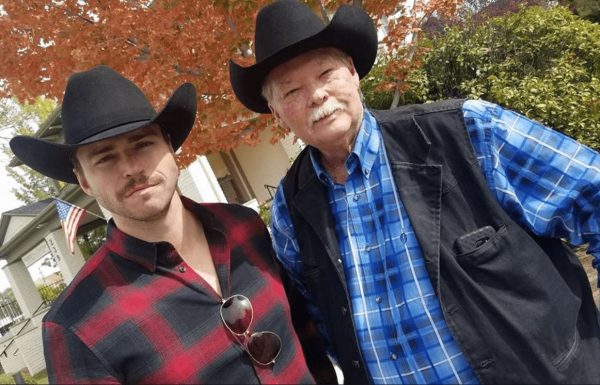 "Again, these are the people that are helping me out all the time," Shankwitz explained.
Shankwitz made many friends and became deeply involved in school activities. He worked all through high school, but his employer Clay Smith made sure he had time to play football and attend dances.
Military and Police
After Shankwitz graduated from high school, he enlisted in the United States Air Force in 1961. He couldn't afford college and knew he could take college courses in the military and that the Air Force could pay for his college afterward.
Shankwitz was stationed in England, New Mexico, Montana, Alaska, and enjoyed his experience in the military. He was a police officer in the Air Force and was responsible for aircraft security, base perimeter security, and criminal investigations. The highlight of his career was when he was assigned to the honor guard in England for Winston Churchill's burial.
After Shankwitz left the Air Force in 1965, he began working for Motorola in an entry-level position in Phoenix, Arizona. He was then promoted to a statistical engineering position. He was responsible for determining the failure rate for components involved in the Atlas missile program. He also attended college at the same time.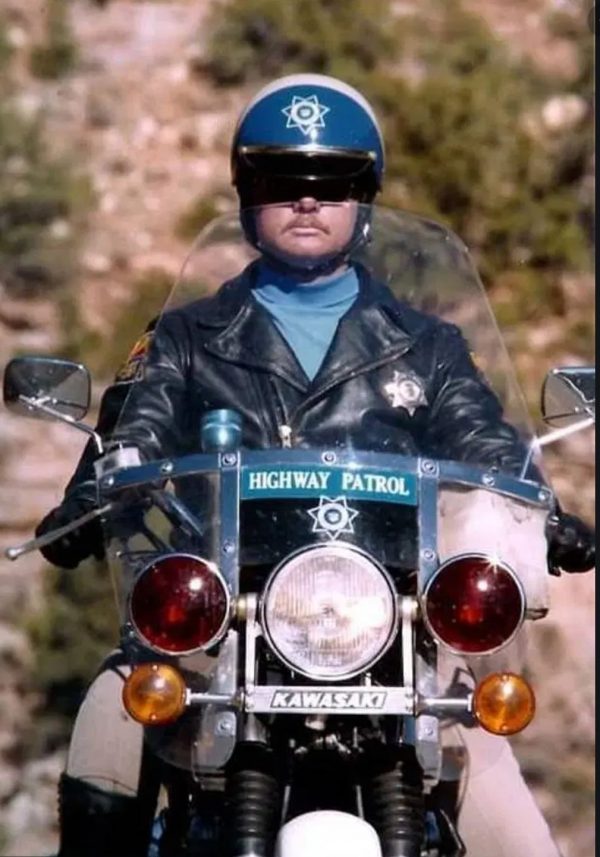 After working for Motorola for seven years, Shankwitz decided that he didn't enjoy living in Phoenix. Several of his friends from high school had joined the Arizona Highway Patrol and encouraged him to apply.
Out of 1,000 applicants, Shankwitz became one of just 50 recruits. When he was stationed in Yuma, Arizona, he began working with children in the Special Olympics as a volunteer.
"That's the first time I thought, 'I'm going to start giving back,'" Shankwitz said.
On Patrol
In 1974, the Arizona Highway Patrol started a 10-man motorcycle unit that was responsible for patrolling the entire state. The department asked Shankwitz to join the unit, and he thought it would be fun.
Shankwitz was on the squad for 11 years and worked for two weeks in one town before moving onto the next one. It was an adventurous experience, but also a dangerous one.
Shankwitz was pursuing a drunk driver during spring break in 1978 and became involved in a high-speed chase.
During his pursuit, a second drunk driver pulled in front of him, and he crashed into the broadside of the vehicle at 80 miles per hour. Shankwitz's partner tried to revive him, but he was pronounced dead at the scene.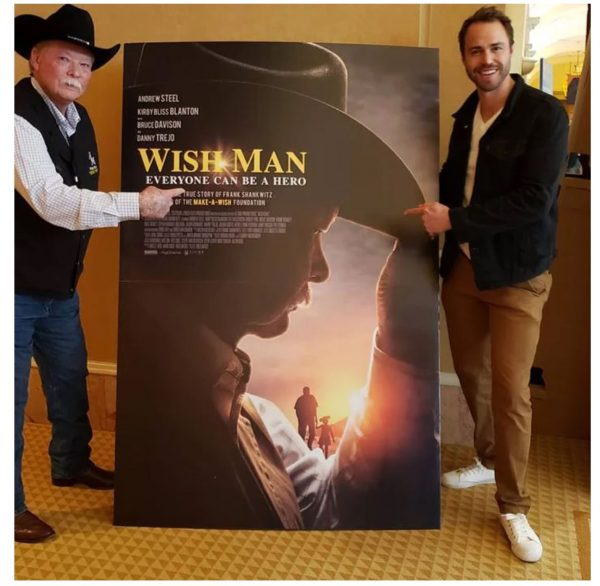 Miraculously, an off-duty emergency room nurse stopped at the scene and performed CPR for the next four minutes and brought him back to life.
"The first sense I recall was hearing," Shankwitz said.
He smelled the nurse's perfume and could feel her trying to resuscitate him. Finally, he opened his eyes and saw the nurse who had saved his life. However, the sense of pain quickly sank in.
Shankwitz sustained a skull fracture, a traumatic brain injury, a shattered elbow, and a lot of missing skin. During his recovery, a counselor told him he had to find a reason for his life having been spared.
Finding His Reason
Shankwitz found his reason about two years later, in 1980, in the mountains of northern Arizona. He received a call from the dispatcher to find the nearest payphone to call headquarters. He called and was informed that there was a customs agent who had befriended a little boy named Chris.
Chris was 7 years old and had terminal leukemia. His heroes were the characters Poncho and Jon from the television show "CHiPs." Chris said when he grew up, he wanted to be a motorcycle police officer like them.
Shankwitz rode to their headquarters in Phoenix and rode in while the helicopter transporting Chris landed. Shankwitz saw Chris jump out of the helicopter, and run up to him and asked if he could get on his motorcycle.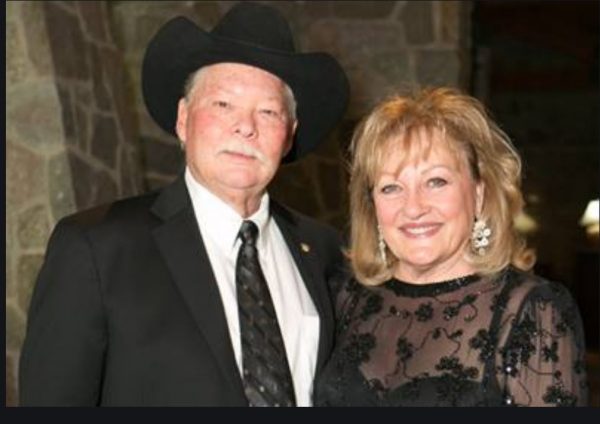 Chris giggled and laughed as he inspected all of the parts of the motorcycle, and he kept touching the wings on Shankwitz's uniform.
"We bonded immediately. I was his hero," Shankwitz said.
Chris was hesitant to ride the motorcycle, and Shankwitz responded by saying he had just ridden in a helicopter. The young boy responded by saying that at least the helicopter had doors.
The Wish
The same day, a squad car pulled up, and Chris was able to sit in the officer's lap and take a ride while chewing bubble gum.
That day, Chris was made the first and only honorary Arizona Highway Patrol police officer. The next day they delivered a uniform to him. Chris came running out of his house and jumped on Shankwitz's motorcycle.
"I wish I could be a motorcycle officer. How do I do that?" Shankwitz recalled Chris asking.
Chris ran back into his house and returned with a battery-powered bicycle. Shankwitz and the other officers set up traffic cones, and Chris rode through the course. When he finished he asked Shankwitz if he was a motorcycle officer now.
"Yes you are, Chris," Shankwitz said.
"When do I get my wings?" Chris responded.
Shankwitz promised Chris he would get him his wings. Two days later, he picked up the wings but received a phone call informing him Chris was in the hospital in a coma.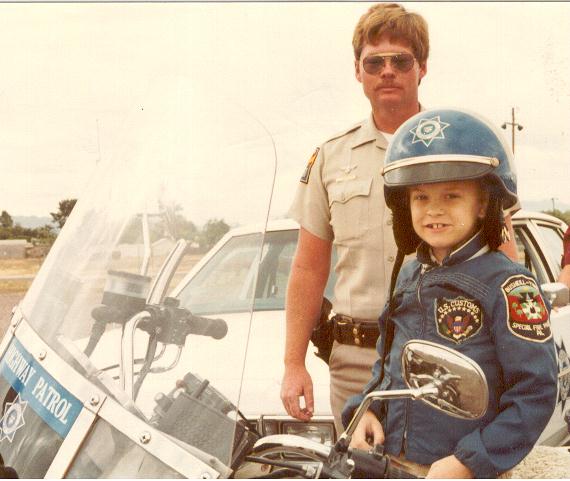 Shankwitz went to the hospital, and as he pinned the wings to Chris's uniform, he awoke from the coma.
"Am I a motorcycle officer now?" Chris asked him with a smile.
"Yes you are, Chris," Shankwitz responded.
"His wish had become true," Shankwitz said. A few hours later, Chris passed away.
Chris was given a funeral with full police honors in Illinois and was buried in his uniform. That was also the last time Shankwitz saw his father before he passed away.
Shankwitz realized that he and his colleagues were able to make Chris's wish a reality and that they could do the same for other children. In honor of Chris, the Make-A-Wish Foundation was started in 1980. Since the foundation's inception, over 500,000 wishes have been granted worldwide.
In June 2019, the film "Wish Man" debuted, which is based on Shankwitz's life story. The film was available on demand as of Sept. 3, 2019, and on DVD on Sept. 10.
"I always like to think maybe those wings helped carry him into heaven," Shankwitz said of Chris.