The practice of music therapy in the modern Western world may well have begun during the age of Enlightenment, when medical practitioners, philosophers, and artists revived the ancient Greek ideas of the curative powers of music and firmly believed in the power of music to affect emotions, and thus our physiological states of being.
Richard Brocklesby, an 18th-century English physician, notably wrote how "the most violent passions of the mind produce the most apparent alterations on the body"; ailments of the mind were caused by an excess of grief, fear, anger, or even joy, but could be allayed by music.
"This is a time period when people really actively thought that music could move not just your emotions, but could change you physiologically and maybe even morally, and there were all these things written to that effect," said baroque music specialist and harpsichordist Jocelyn Stewart. And thus, composers at the time "really made an effort to write music that would speak very directly from the heart."
Stewart, like most harpsichordists, happened upon the instrument as a piano student. What really captivated her once she ventured into harpsichord studies was the "very personal and emotional qualities of the music," she said. How, through the sensitive keyboard instrument and unique repertoire, she could create entire worlds through music and be as free as she liked.
Playing the Harpsichord
The harpsichord is an intimate keyboard instrument in a physical sense in that it has more fingertip control—more of a sense of connection—than a piano, though players have less control on a harpsichord over the sound once the key is hit. It also differs in that the strings are not hit but plucked. In that regard, it can sound more like a lute or guitar, Stewart said. It bears another similarity to stringed instruments in that players have to tune it every time they play—with the difference being that it has over a hundred strings.
Each harpsichord is a little different in its construction—there are different numbers of keys or even keyboards, different placements for the knobs, different sizes of the instrument—and players tend to be well acquainted with the instrument's maker and understand the mechanics themselves.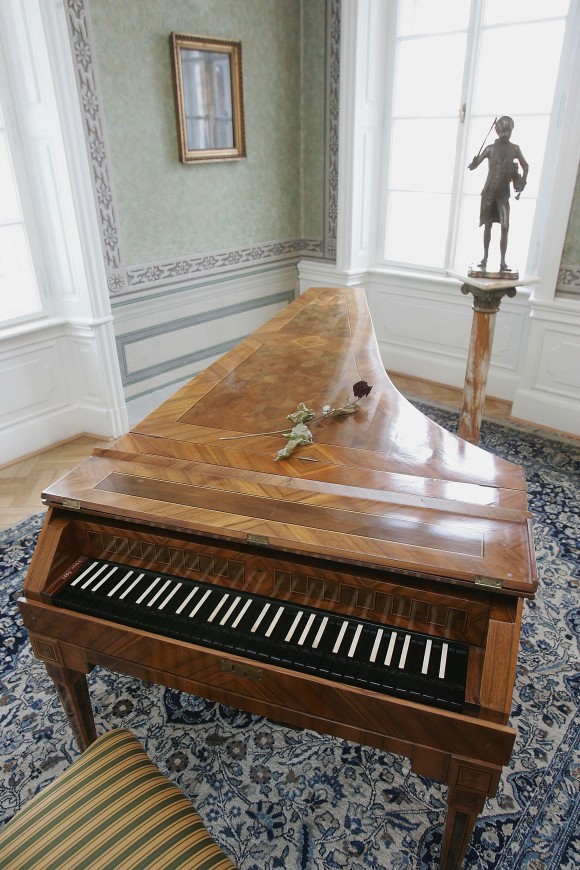 The harpsichord was an important instrument between the 15th and 18th centuries in Europe (the Enlightenment began around the late 17th century and lasted to the early 19th century), and it underwent many technical developments in the 16th century that varied widely by region.
By the late 18th century, the harpsichord had been replaced by the piano. It wasn't until the 20th century that instrument makers took a renewed interest in the harpsichord and sought to rebuild the old instrument. The copies made in the first half-century or so were highly experimental, but by the second half of the century they had most of it figured out, and the instruments were pretty good, Stewart said. It was around that time that Americans became interested in early music—medieval, Renaissance, and baroque. The initial excitement has died down, but today the harpsichord, and early music, are considered staples of the mainstream classical music genre.
Music for the harpsichord requires a bit of detective work to really get it right.
Early music scores are sparse. The composers were not writing with a few hundred years into the future in mind. The musicians at the time had an understanding of what the style was, and what was expected beyond just the notes on the page.
"If you played it literally, it would make absolutely no sense—there are quite a few pieces like that," Stewart said.
She remembers sitting down with a score with normal note values written on it, but instead of a tempo at the beginning of the piece, the composer had inscribed an instruction that reads "Play it with no sense of the time," she said.
"In other words, you have to figure out the emotions within it. He put it down in a very skeletal way, but you have to figure out how to breathe life into it."
Italian composer Girolamo Alessandro Frescobaldi (1583–1643), considered one of the most important keyboard composers whose work influenced many outside of Italy, including Henry Purcell, Johann Pachelbel, and Johann Sebastian Bach, wrote many virtuosic pieces for the keyboard. He mostly composed for the organ, but wrote lovely harpsichord pieces as well that really make the instrument sing, Stewart said. One of his famous inscriptions, from a particularly difficult toccata, a virtuoso piece, reads "Not without toil will you get to the end." Another read "Understand me, [who can,] as long as I can understand myself."
Luckily, during the Enlightenment, everyone sought to explain their craft through writing. Comprehensive books on the history of Western music were written during the time, and skilled musicians wrote treatises on how to play various period instruments.
For the harpsichord, one of the most important documents is French composer François Couperin's treatise "The Art of Playing the Harpsichord," in which he details how the instrument should be played, from the physical position and the demeanor of the player, to exercises with fingerings.
Couperin (1668–1733), part of a famous musical dynasty, wrote pieces that expressed certain moods through harmonies and resolved dissonances that were ideal for the harpsichord. He titled his works with names like "The Mysterious Barricades," "The Nightingale in Love," and "Tender Languors."
His techniques were influential during his time, and continued to be so when small instances of interest in old music sparked in the 19th century. Composers like Johannes Brahms made efforts to revive Couperin's work and used similar forms and harmonic patterns in their own keyboard compositions.
Communicating Baroque Sensibilities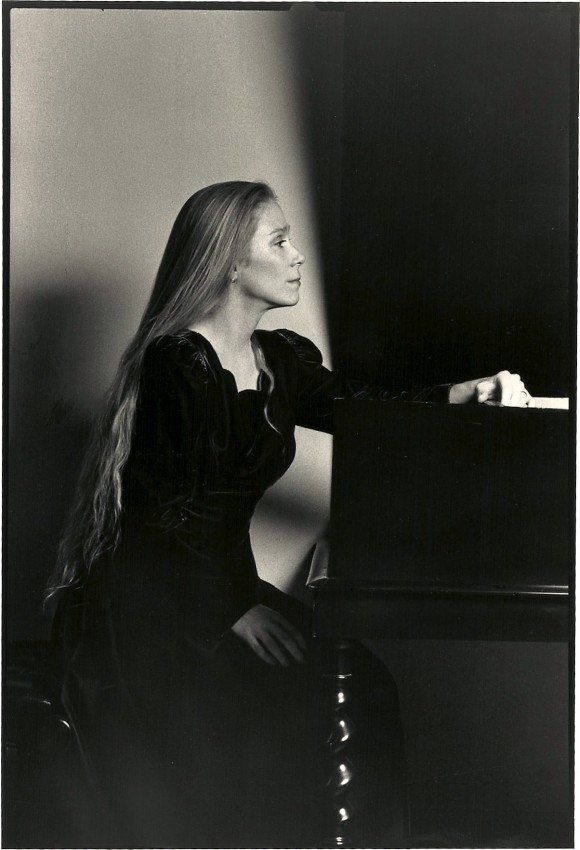 During these studies, Stewart said it really hit her how much the performer becomes part of the artistic process and final product, and thus how much responsibility she had to the music.
Near the beginning of her studies, she remembers playing a piece she found very interesting, but the response from her listener had been, "Well, I didn't understand that."
"Music has to communicate. You can't just say, 'It's interesting from a historical standpoint; you should like it.' I had to make it likable," Stewart said. And this is something she stresses in the classroom: "I tell my students, it's not enough to be correct and please a teacher or to follow the rules. You simply have to make your audience understand it and enjoy listening to it."
As important as it is to understand how much responsibility a harpsichordist carries as a performer, they have to also give themselves permission to perform in a personal way, Stewart said. "You have to put yourself into it, to take a risk. If you think this is what the piece means, or this is what the phrase means, then go for it."
"You have to play in a way that is meaningful to you, that has your own identity," Stewart said.
On March 21, coincidentally Bach's birthday, Stewart will perform a harpsichord recital of works by Frescobaldi, Couperin, Froberger, Bach, and Scarlatti, at the Manhattan School of Music at 7:30 p.m.