A modern city is often thought of as a place of strangers, its denizens too absorbed in their hectic lives to connect with one another. But that isn't the case with Indianapolis, the capital of Indiana. It's a city of about 850,000 people—for comparison, about the same population as San Francisco—but still possesses the charm of a small town.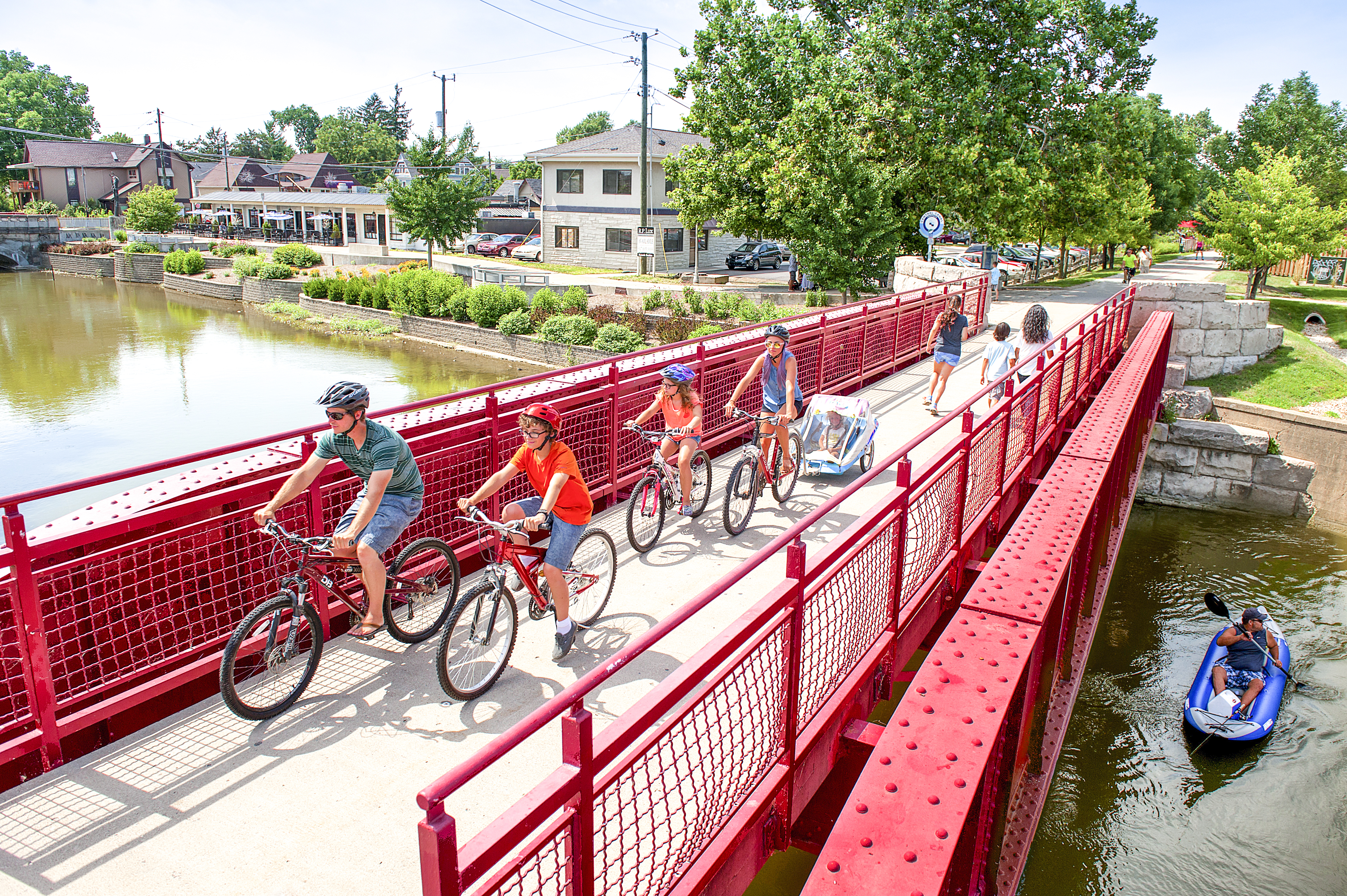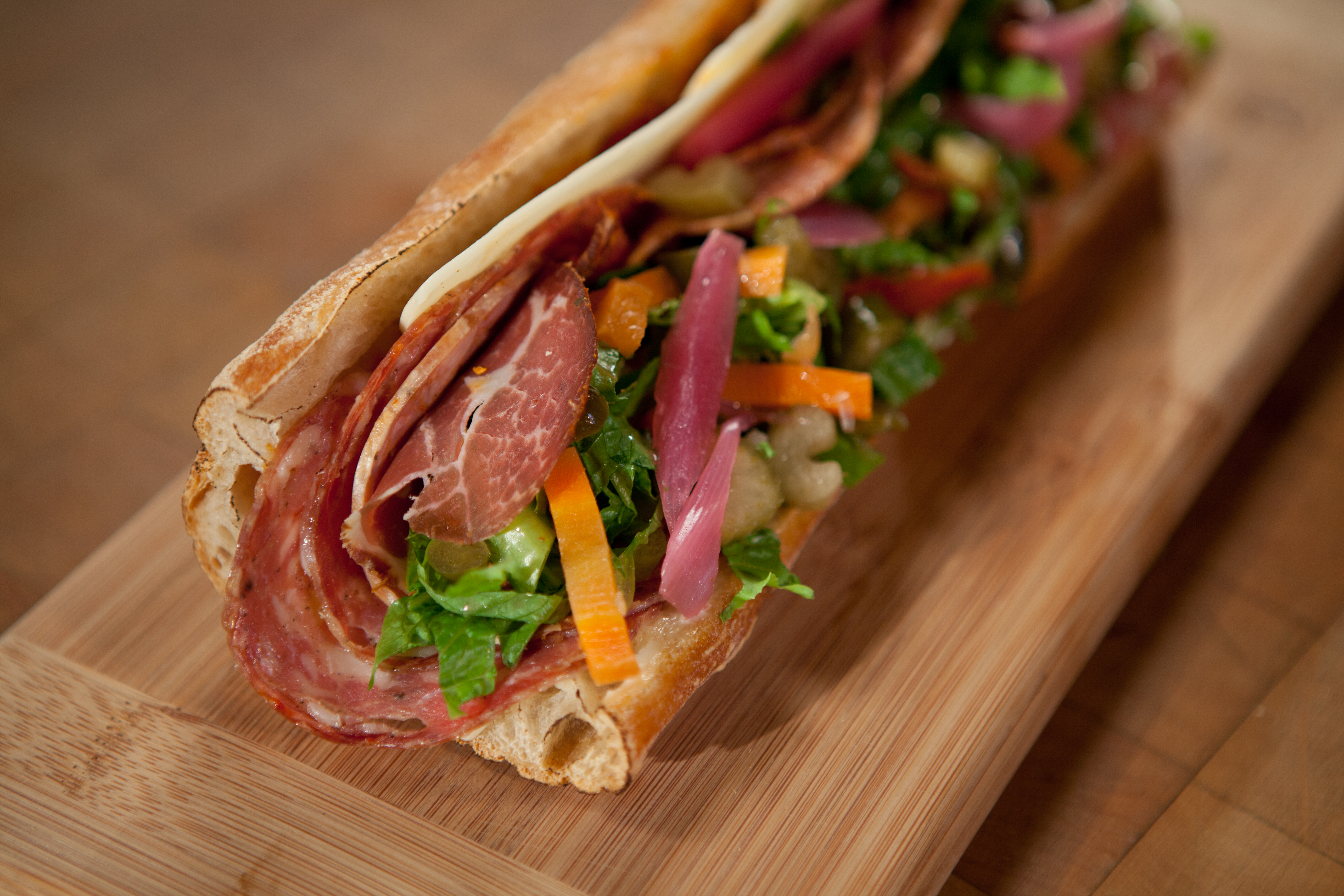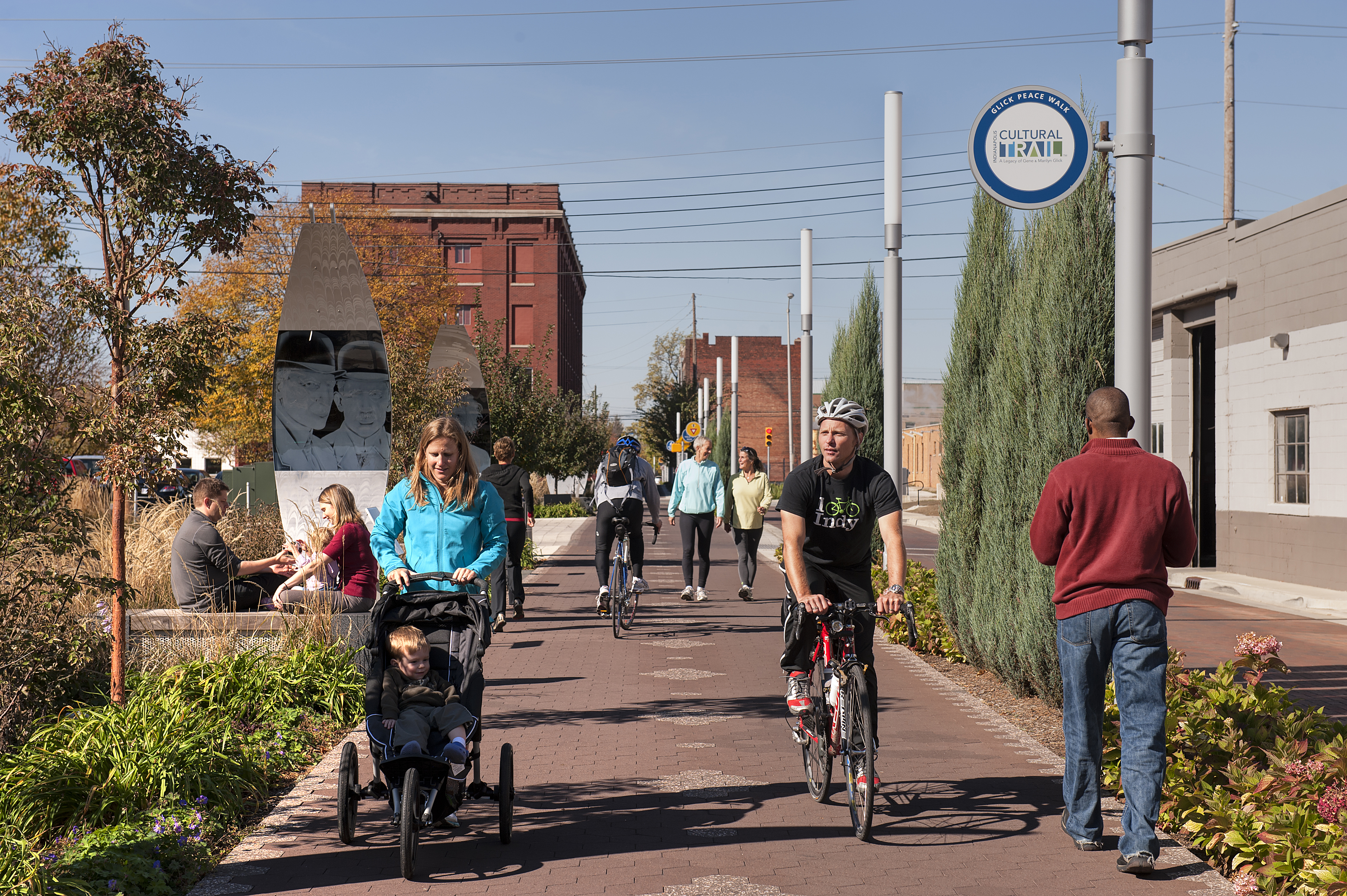 Ask Joanna Taft, an Indy resident for over 20 years. She moved here from the suburbs of Washington, where she said families drive their cars into the garage, then enter their houses straight through the back door. When she moved to Indy, she wanted to make use of her spacious front porch—a fixture of the neighborhood's historic late-19th century houses—to interact with neighbors. She'd bring out some snacks and drinks, invite people from her block, and wave hello to anyone who passed by. "Porching" is now a Sunday afternoon routine during warm weather days.
On a Sunday in late April, acquaintances young and old gathered on the Taft family porch, chatting about topics like the upcoming Indianapolis 500 race on May 29; how couple-riding on tandem bikes can test a marriage; and their latest dining out adventures. "Indianapolis is a place where you can plug into a community easily," remarked a young couple. They had just moved from Pennsylvania, and worried that the transition to a new city would be difficult. But it was clear they had found their home.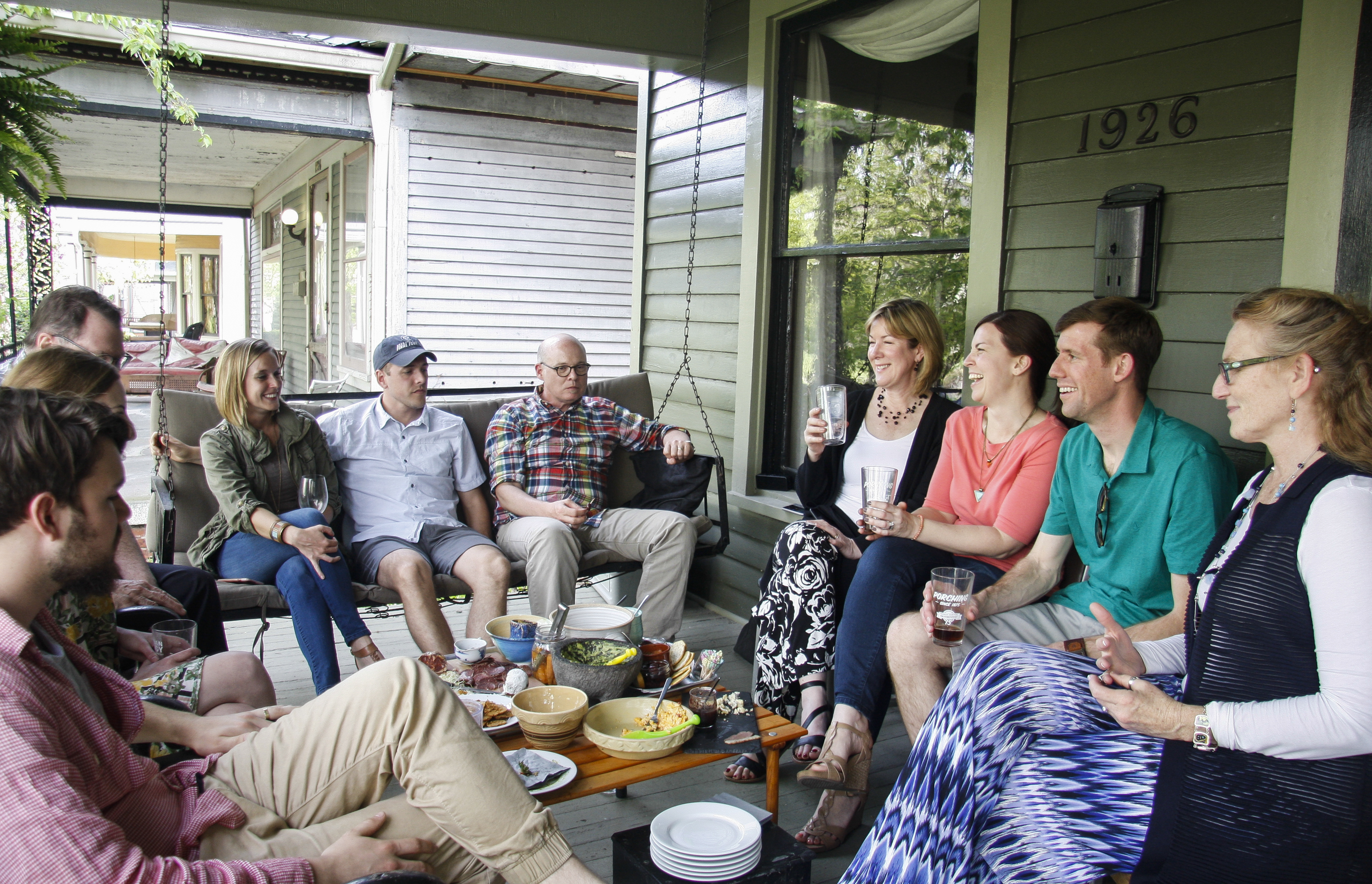 That same sense of community has inspired many in the Indianapolis hospitality industry to contribute back to the city.
Sun King Brewery is an award-winning craft brewery and Indiana's second-largest beer brewer, but the founders don't wish to expand. Co-founder Clay Robinson, an Indiana native, said he wants the jobs to stay in his home state. The company regularly partners with local charitable organizations for benefit events, where a portion of the total beer purchases goes toward the cause.
Martha Hoover, a transplant from New York, runs a nonprofit restaurant, Public Greens, where all profits go toward feeding disadvantaged children in Indianapolis public schools. For her efforts to provide healthy, farm-fresh meals to food desert communities, she was recently nominated for the James Beard Award for Outstanding Restaurateur.
When you experience the city—how easy it is to strike up conversations with strangers, how the streets hum with quiet energy without overwhelming the senses—you'll begin to understand why natives and transplants alike love Indy so much.
Places to Visit
Indianapolis Museum of Art and 100 Acres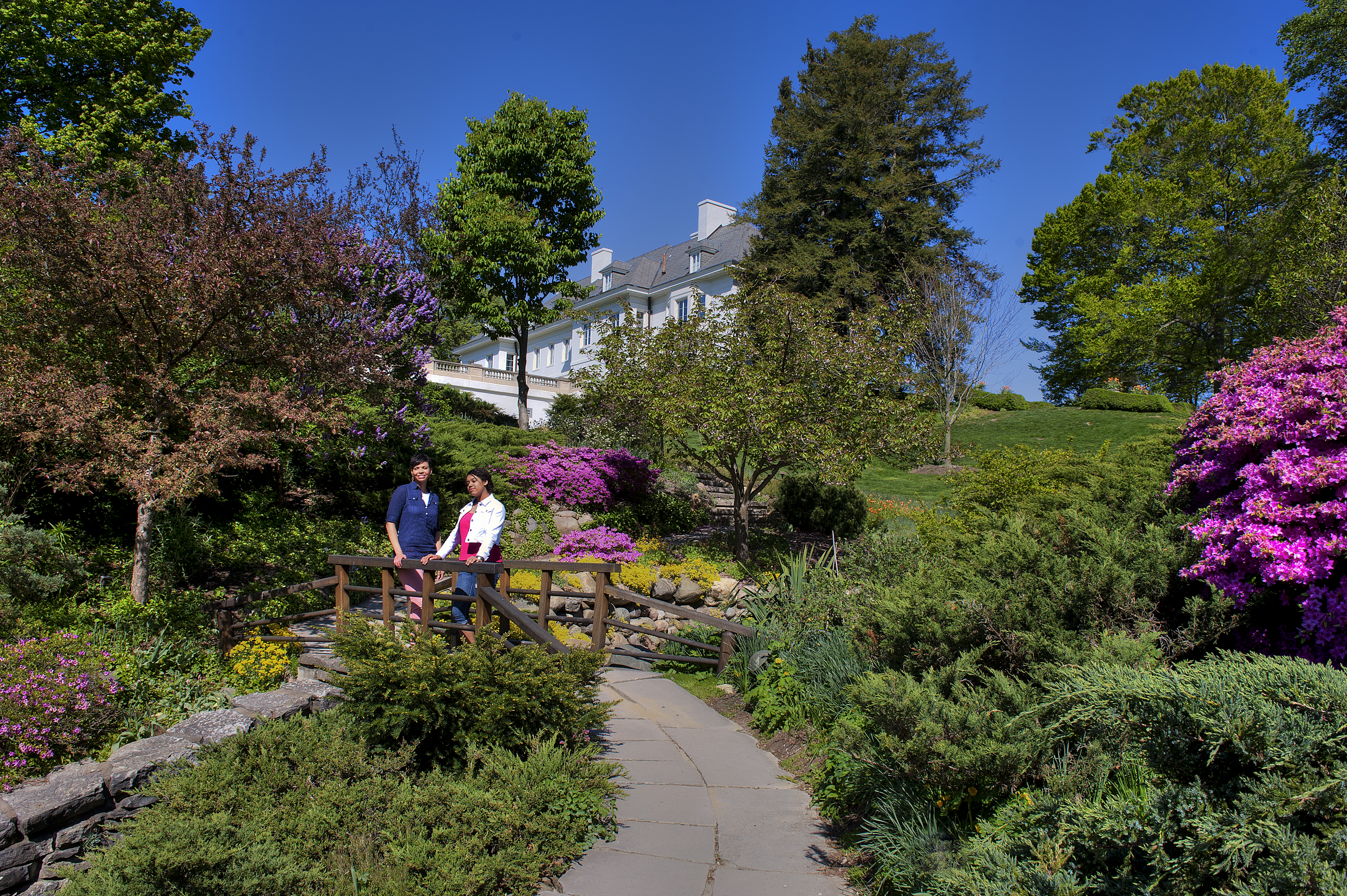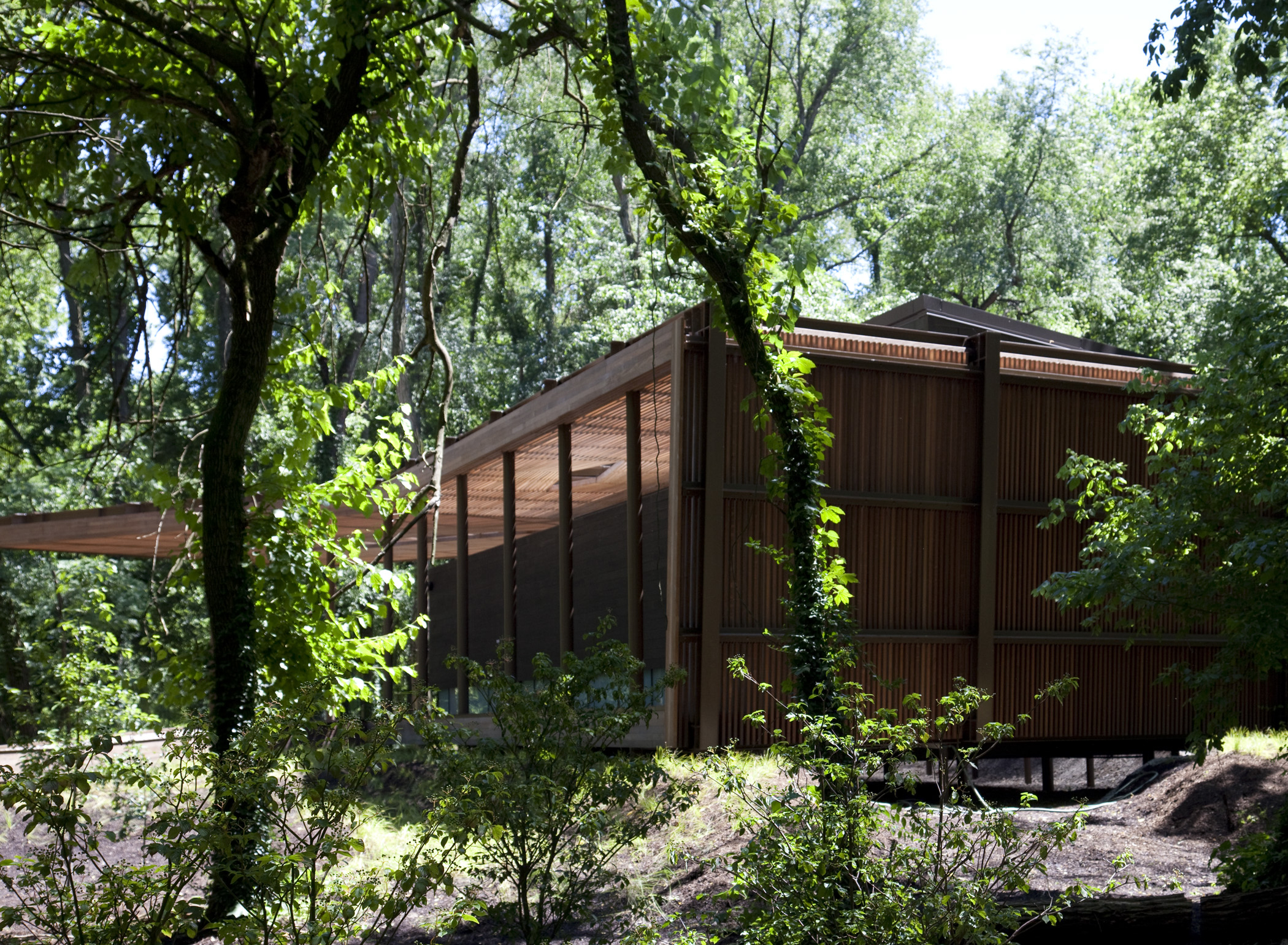 There's plenty to see at this beautiful art museum—from paintings by American artist J.M.W. Turner to 17th century Chinese porcelains—but the grounds next to it, known as 100 Acres, might just rival the artwork inside. The wondrous landscape of woodlands and gardens will whisk you away to another world. On a sunny day, grab a blanket and have a picnic on the grassy lawn. Make sure to also check out the gorgeous Oldfields-Lilly House, once the home of local philanthropist J.K. Lilly Jr.
White River State Park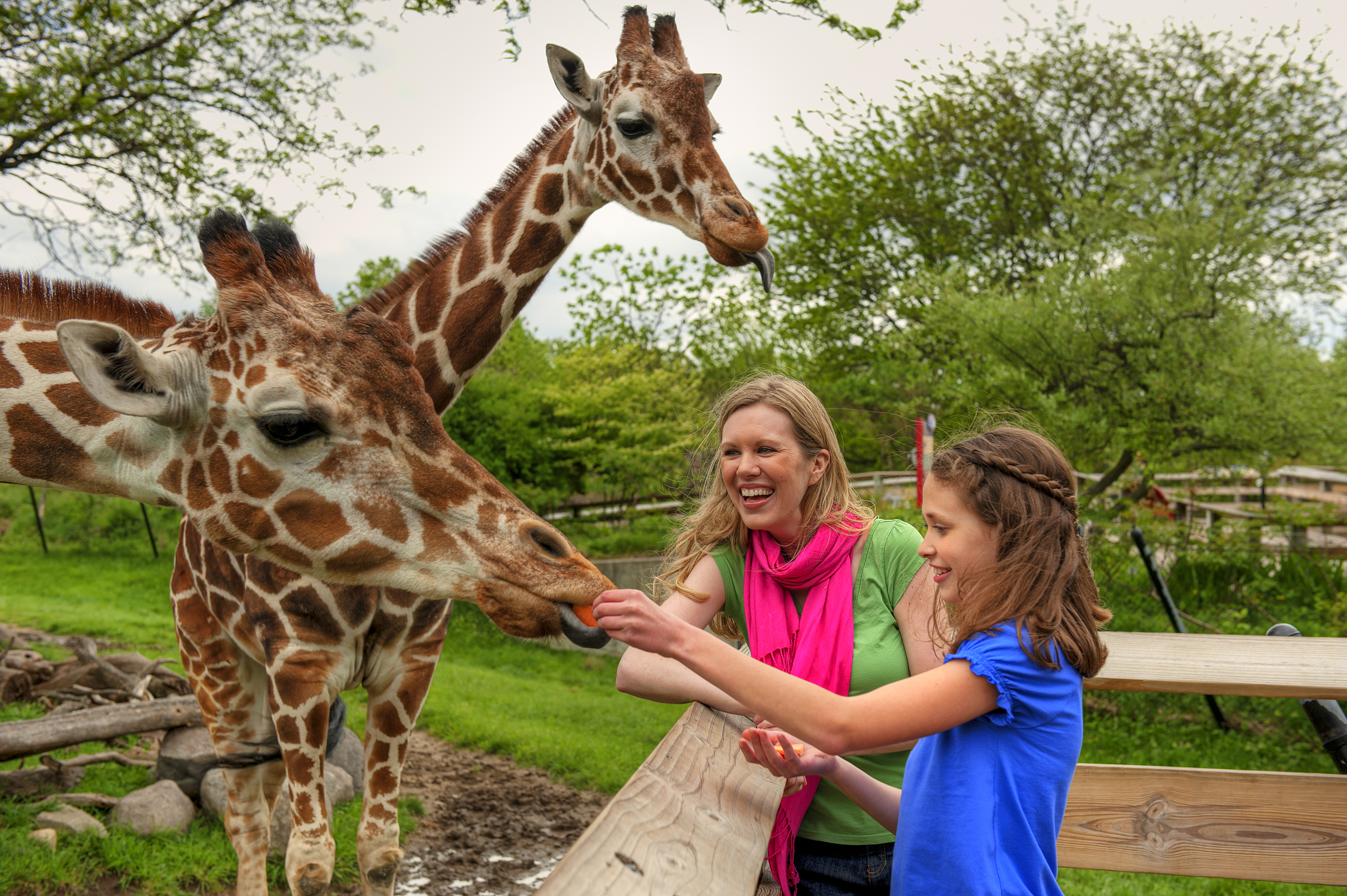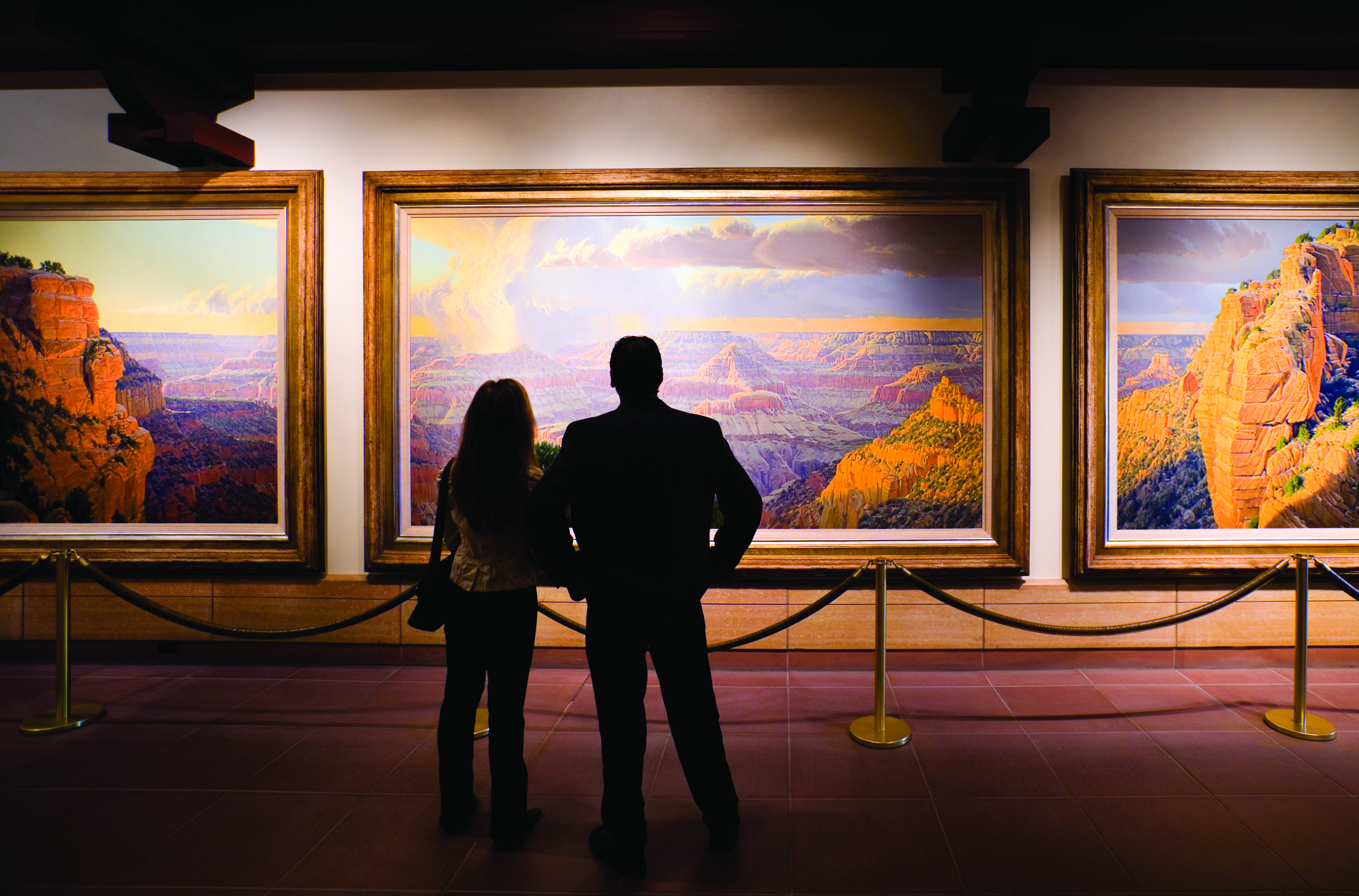 The sprawling 250-acre park is home to many attractions, including the Indianapolis Zoo, NCAA Hall of Champions, and the Eiteljorg Museum of American Indians and Western Art, so it's worth exploring for a whole day. But if you're strapped for time, take a Segway tour, which takes you along a water canal (where you can paddleboat or ride in a gondola), to sites like the 9/11 Memorial, and outdoor art installations.
Indiana War Memorial Museum/Plaza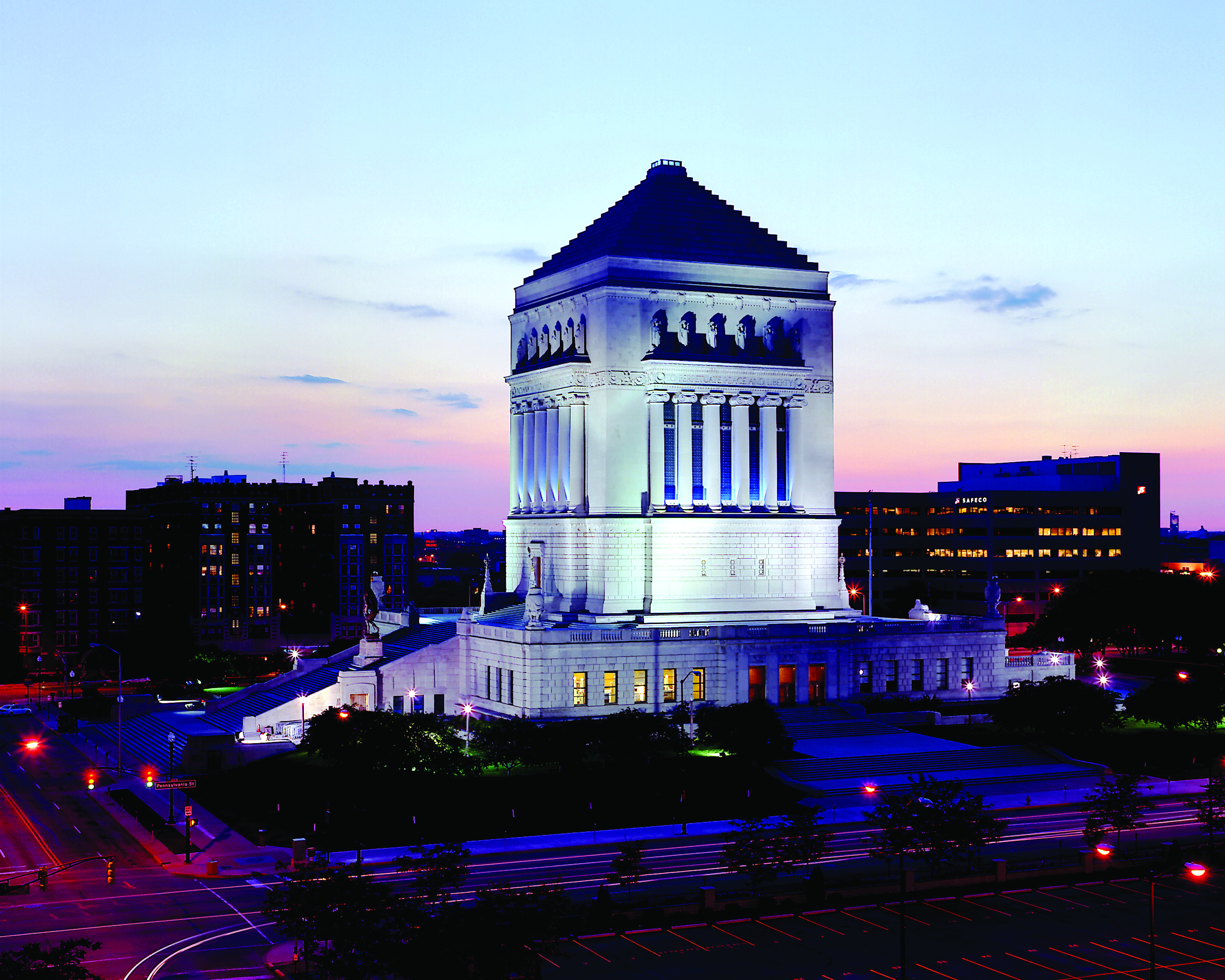 Fountain Square Theater Building
In 1993, Linton Calvert bought this vacant building and turned it into a restaurant/bowling alley/private theater space filled with memorabilia and decor from the 1950s. Try your hand at duckpin bowling (small balls with no holes), or take a swing dance class on a Friday night. Afterward, hop across the street to New Day Craft, where you can try a flight of refreshing house-brewed meads for $6.
fountainsquareindy.com
newdaycraft.com
Eating and Drinking Your Way Around Indy
Downtown

After you stroll past the majestic Soldiers' and Sailors' Monument (a tribute to Indiana veterans) in downtown Indy, head to City Market, an indoor food hall with vendors ranging from fancy grilled cheese sandwiches to Mexican tamales. On Wednesdays, one of the country's longest running farmers markets (since 1821) sets up shop along the whole block.
Fletcher Place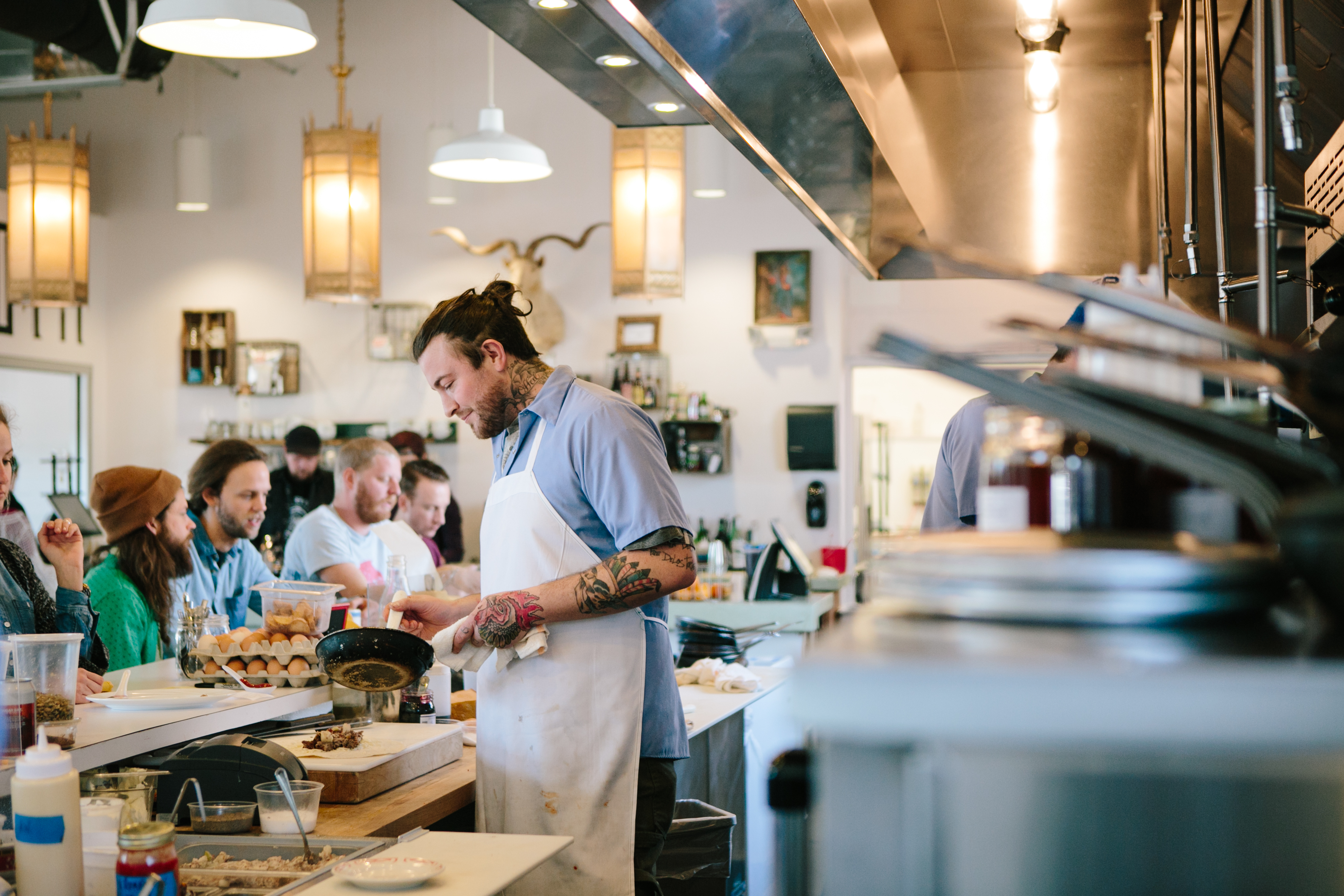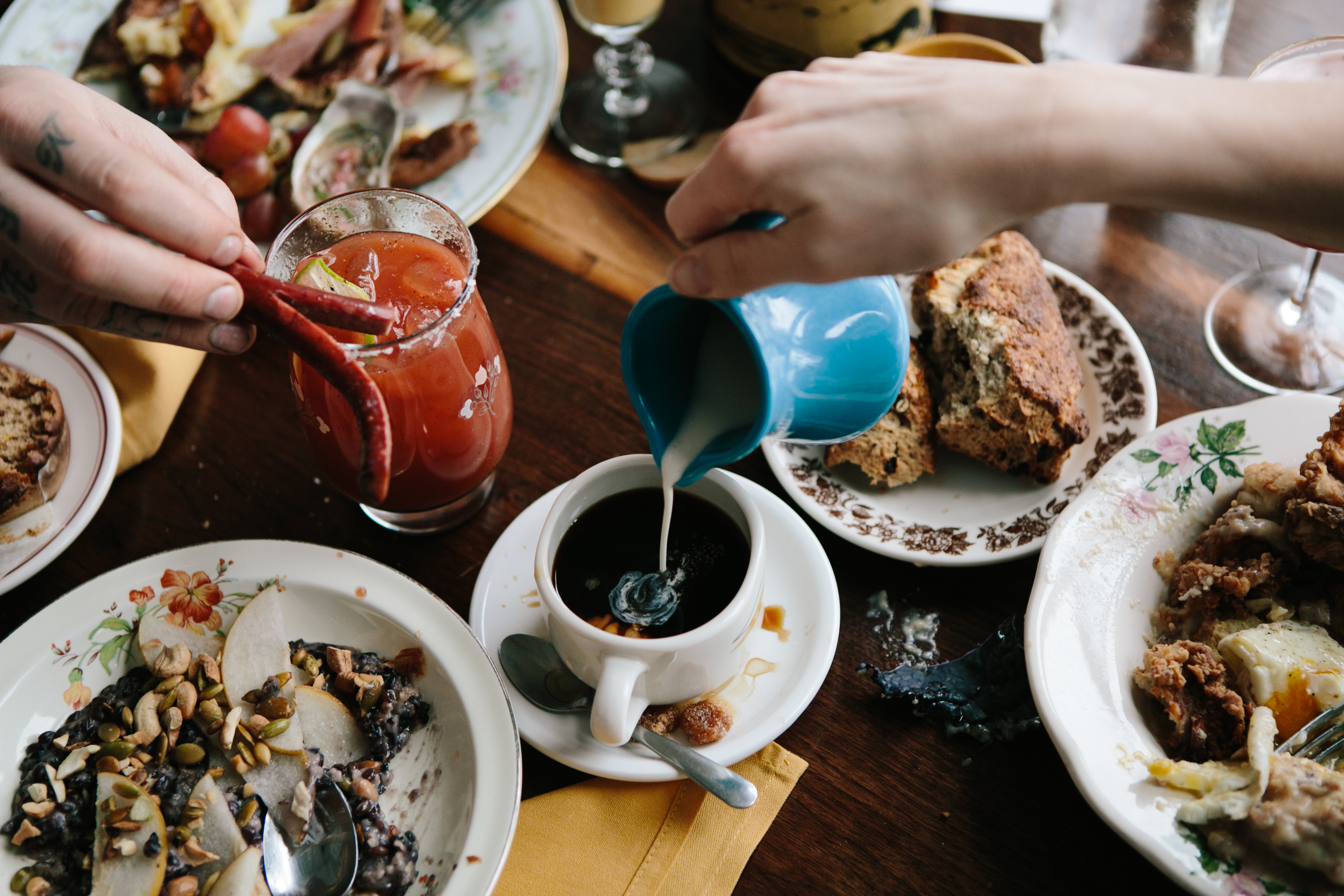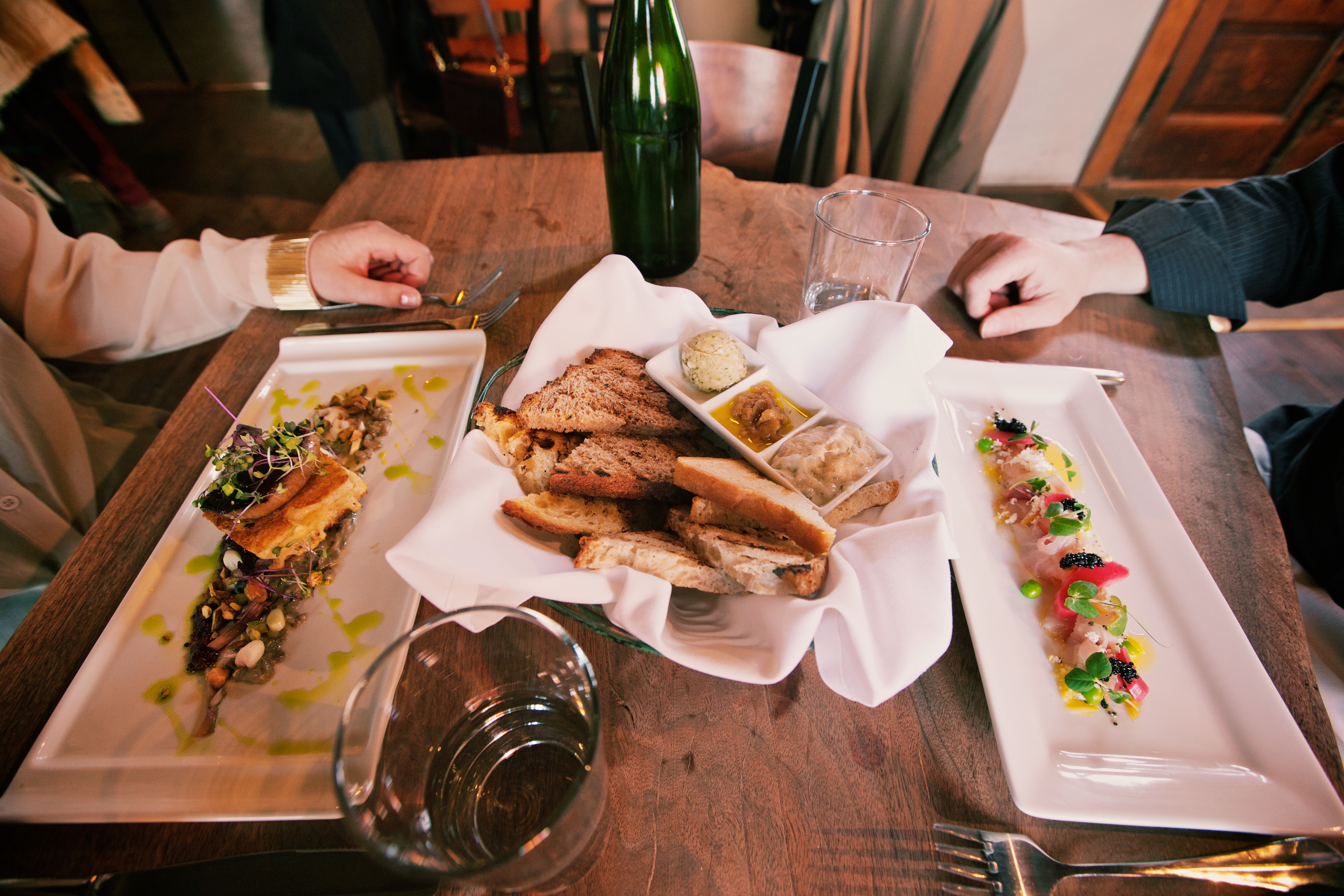 After the 2013 construction of the Cultural Trail, an 8-mile biking and walking path connecting the city's six major cultural districts, Fletcher Place has turned into a trendy spot. Chef Jonathan Brooks' breakfast-and-brunch-only restaurant, Milktooth, reimagines what the first meal of the day can be, with dishes like the sweet-savory chorizo and manchego Dutch baby pancake, peppered with dates and sunflower shoots; or espresso spiked with all sorts of goodies: sage, caramel sauce, Mexican Coke, even absinthe wash—a rinse of spirit to coat the cup with flavor.
Across the street, Bluebeard (named after Indy native Kurt Vonnegut's novel) delivers modern twists on Italian cuisine, like spaghetti with crème fraîche, gremolata, and Parmesan. Amelia's Bread next door supplies fresh loaves and treats like delightfully fudgy buckwheat flour chocolate cookies.
milktoothindy.com
bluebeardindy.com
ameliasbread.com
Mass Ave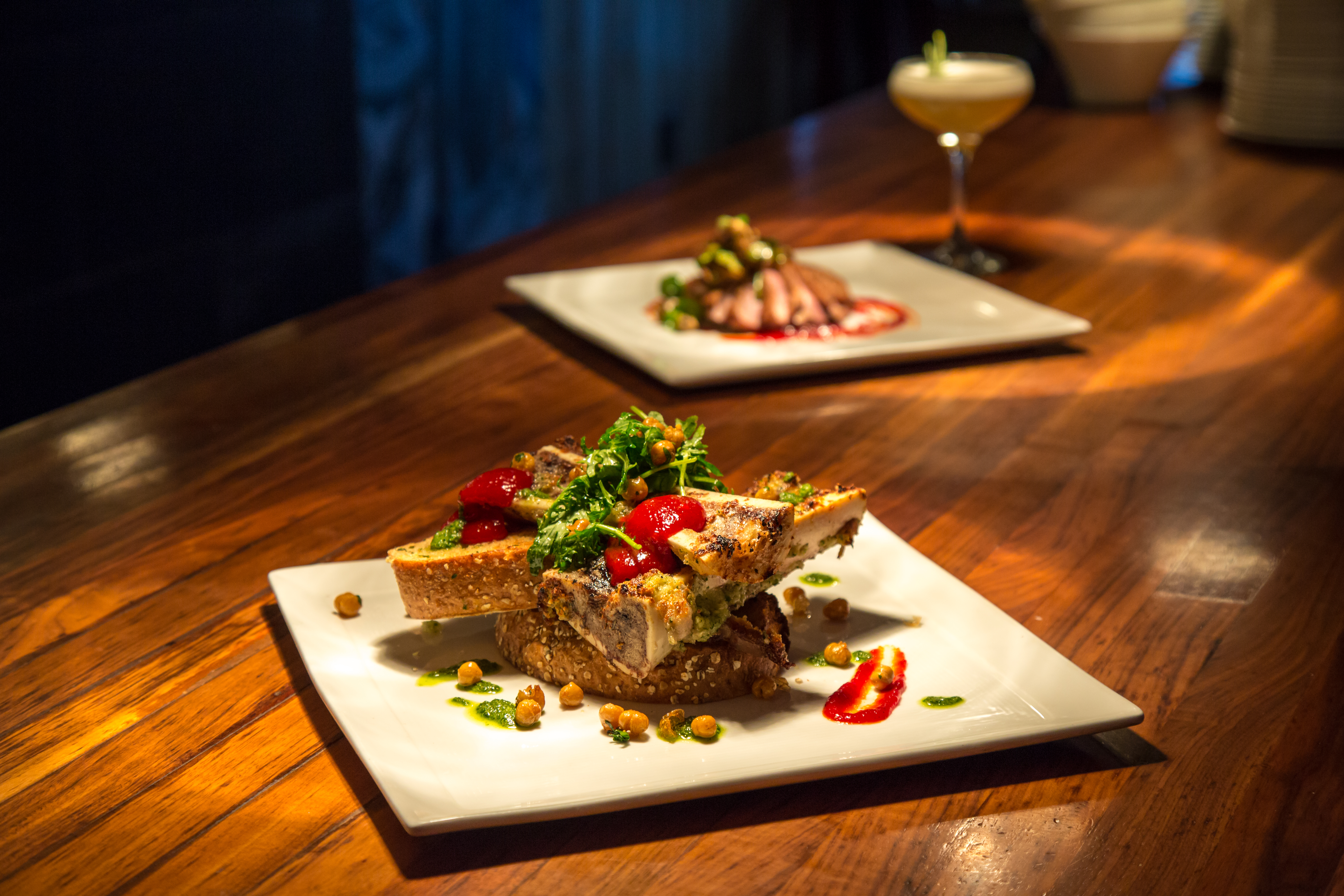 This once down-and-out neighborhood has become a hub of restaurants, shops, and art galleries, thanks to the artists who moved in. On the first Friday of every month, the public can explore art galleries there for free. For dinner, Union 50 does new American cuisine with great finesse, including a bright pickled beet salad with shiitake "bacon," and a buttery, meaty slab of Pacific swordfish cooked in pork belly dashi.
Broad Ripple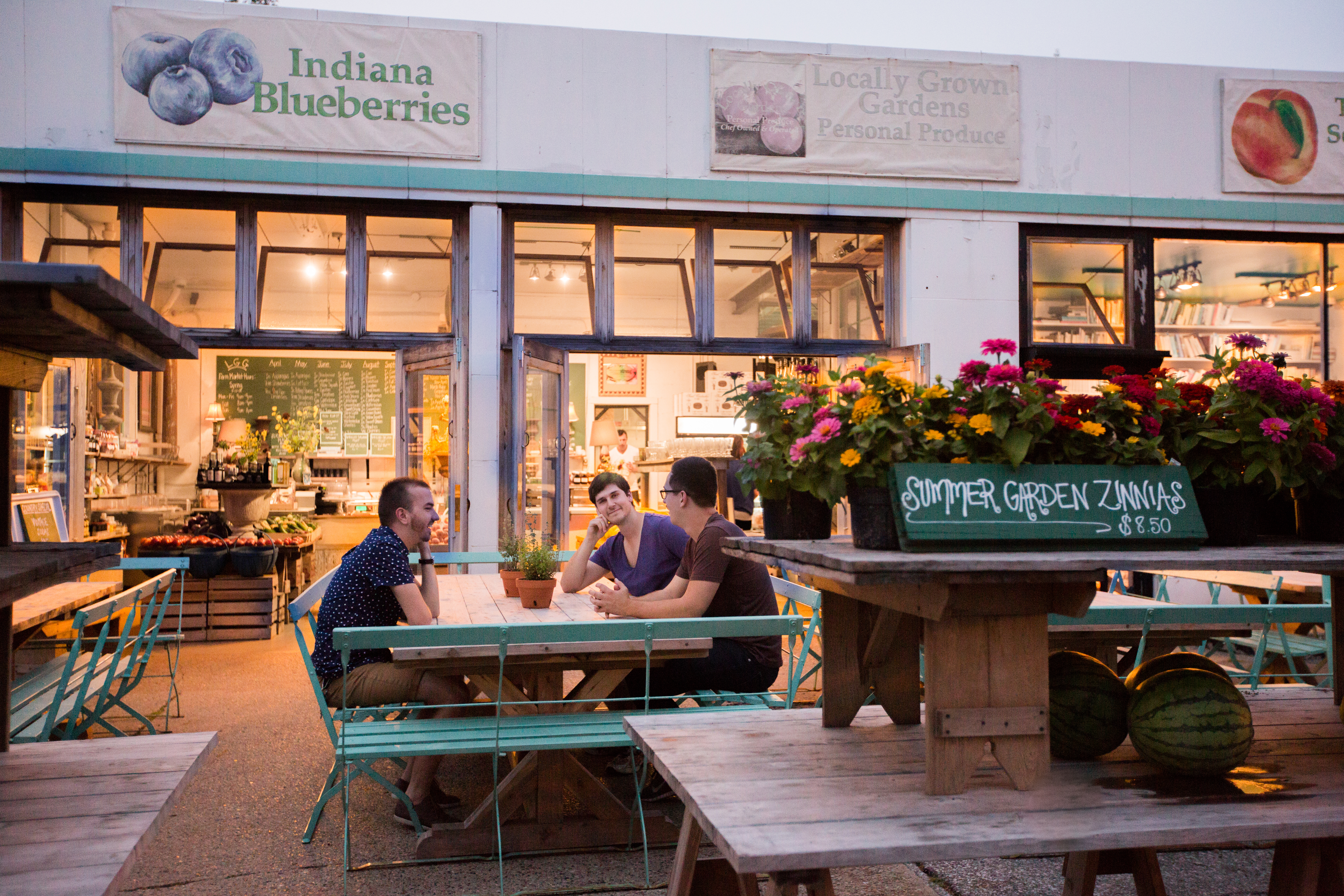 This area is known for its bar scene, boutique shops, and spacious restaurants. Grab a vegetable-laden meal at Public Greens (with produce grown in the garden outside), then get a dessert of sugar cream pie (Indiana's state pie) at Locally Grown Gardens, featuring a light custard-like filling.
Herron-Morton/Old Northside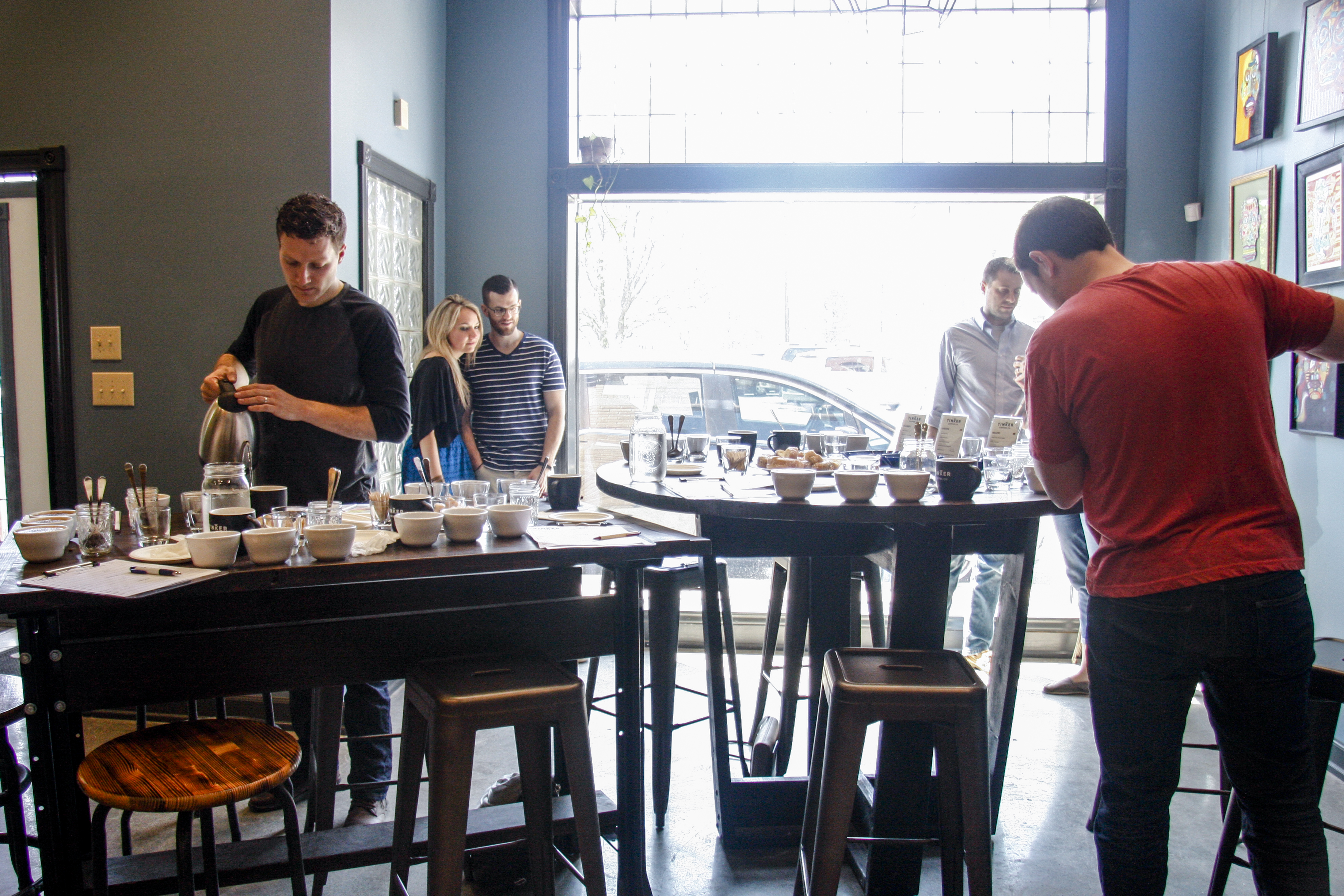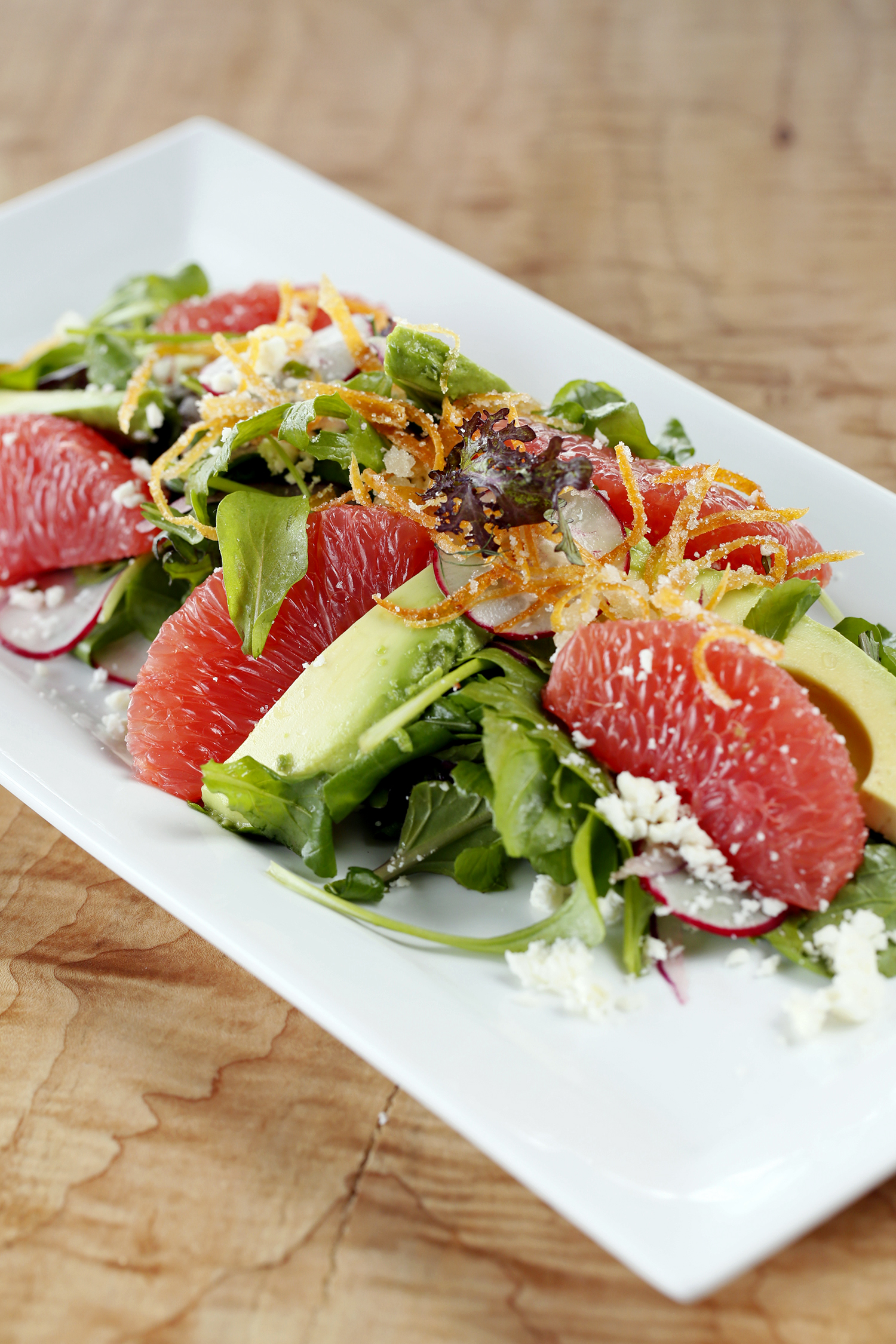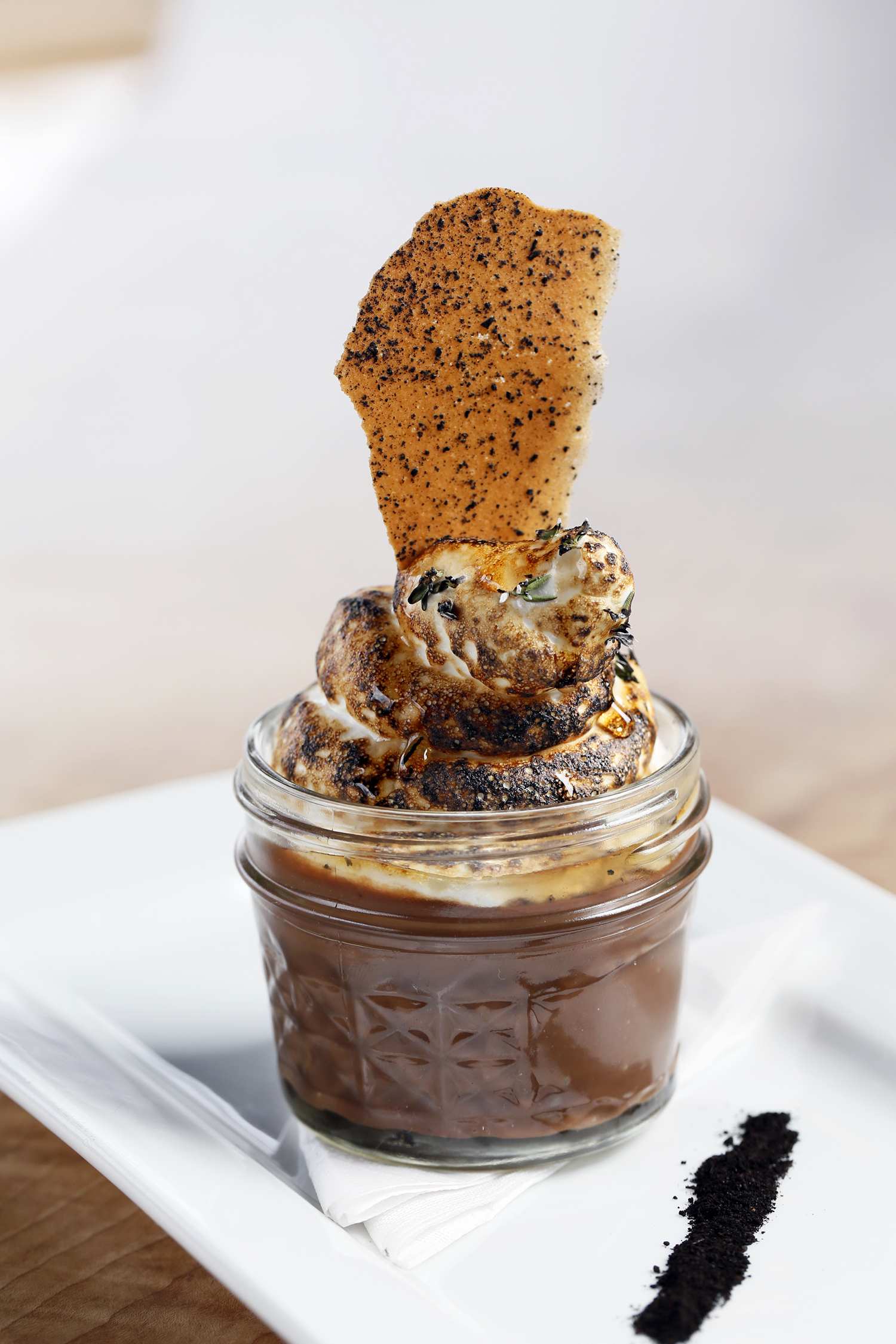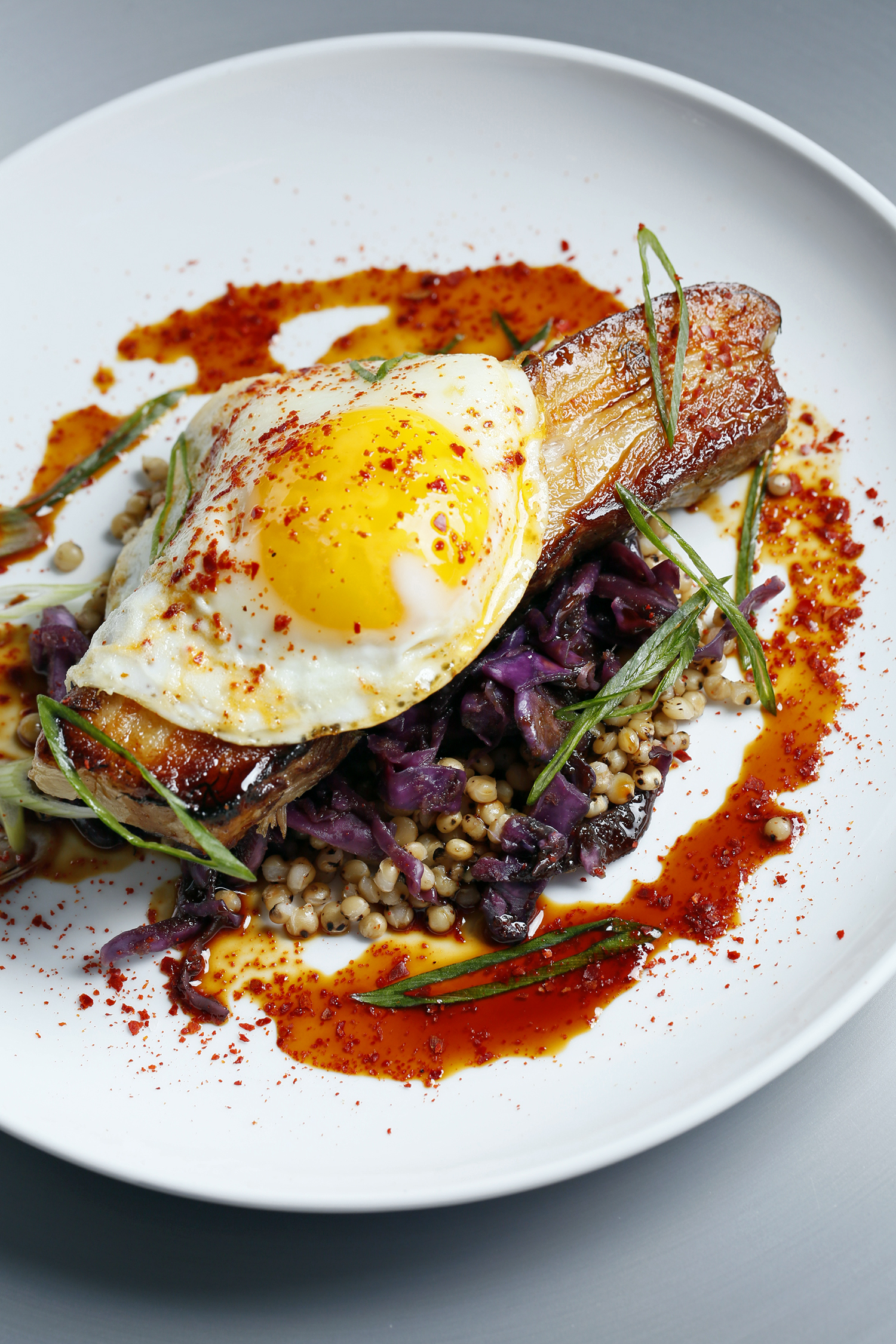 Sandwiched between two historic districts with beautiful Victorian-era homes, a strip of East 16th Street is now home to eateries like Tinker Street, where Culinary Institute of America-trained chef Braedon Kellner serves up a satisfying medley of flavors that capture the season, like crisp sugar snap peas with garlic Rice Krispies and spicy-sweet togarashi-seasoning sauce. For a caffeine fix, Tinker Coffee is a local roaster that specializes in single-origin coffee and offers cupping classes for coffee appreciation.
tinkerstreetindy.com
tinkercoffee.com
This visit was arranged by Visit Indy. For more information, see visitindy.com