NEW YORK—In the realm of the art market, the discovery and sale of Leonardo da Vinci's "Salvator Mundi" is the most exciting reappearing and disappearing act of the century.
The old master's representation of Christ as the "Savior of the World" was owned by King Louis XII of France, King Charles I, King Charles II, King James II of England, and several other royals and art collectors. It vanished for nearly 200 years.
Over time, it was compromised by ill-conceived restoration attempts, and became heavily concealed by overpaints. During World War II, while Sir Francis Ferdinand Maurice Cook had his prized works of art moved to Wales for safekeeping, "Salvator Mundi" was left in the basement of his house in London, which was bombed. The painting escaped damage. Still, long mistaken for a copy, it was sold for as low as 45 pounds (equivalent to about 999 pounds or $1,320 today) at Sotheby's in 1958.
Recounting when he first saw the painting in 2005, art dealer and da Vinci expert Robert Simon said, in an interview with artists Tony Curanaj and Edward Minoff in their "Suggested Donation" podcast, "It was not superficially very beautiful … but had passages that had not been compromised and [in] which one could see areas of extraordinary quality."
Any serious claim to the reappearance of a painting by the Renaissance master is not to be taken lightly. There are fewer than 20 autographed paintings by da Vinci in existence, and the last one was discovered in 1909.
The suspense over the discovery started ever so gradually and privately among the leading da Vinci experts and conservators, as they researched, restored, and authenticated the painting over six years. Only after two years of work did conservator Dianne Dwyer Modestini realize that she possibly had an original da Vinci in her hands.
After completing the restoration, Modestini compared the experience of parting with the painting to enduring a painful breakup. Having spent countless hours working on it so intimately gave her a unique understanding of da Vinci and his painting technique.
In the BBC documentary "Da Vinci: The Lost Treasure," she said da Vinci considered the light at the end of the day ideal for painting. While looking at the Christ figure in "Salvator Mundi," she said that when the light goes down, "he starts to glow from within and sort of pulse with life—it's eerie."
In 2011, when "Salvator Mundi" was first unveiled in London at The National Gallery's exhibition "Leonardo da Vinci: Painter and the Court of Milan," it caused a worldwide sensation. It was later sold in 2013 to Russian billionaire Dmitry Rybolovlev, who bought it for $127.5 million. The suspense only increased to a breathtaking crescendo when it went on auction on Nov. 15 at Christie's in New York.
A Gentle Symphony
The 19 minutes of intense bidding in Christie's main auction room "was probably an event in our world that isn't really repeatable," said Jussi Pylkkanen, the auctioneer, at a press briefing after the sale.
Pylkkanen conducted the suspense in the room like a gentle symphony. Starting below the estimated $100 million, at $70 million, he moved in increments of $10 million, and then $5 million, up to around $280 million, and then by twos. The bidding was peppered with pregnant silences. Before each major jump in price, to $200 million and to $300 million, you could almost hear everyone's heartbeats, then gasps and applause would follow, filling the room.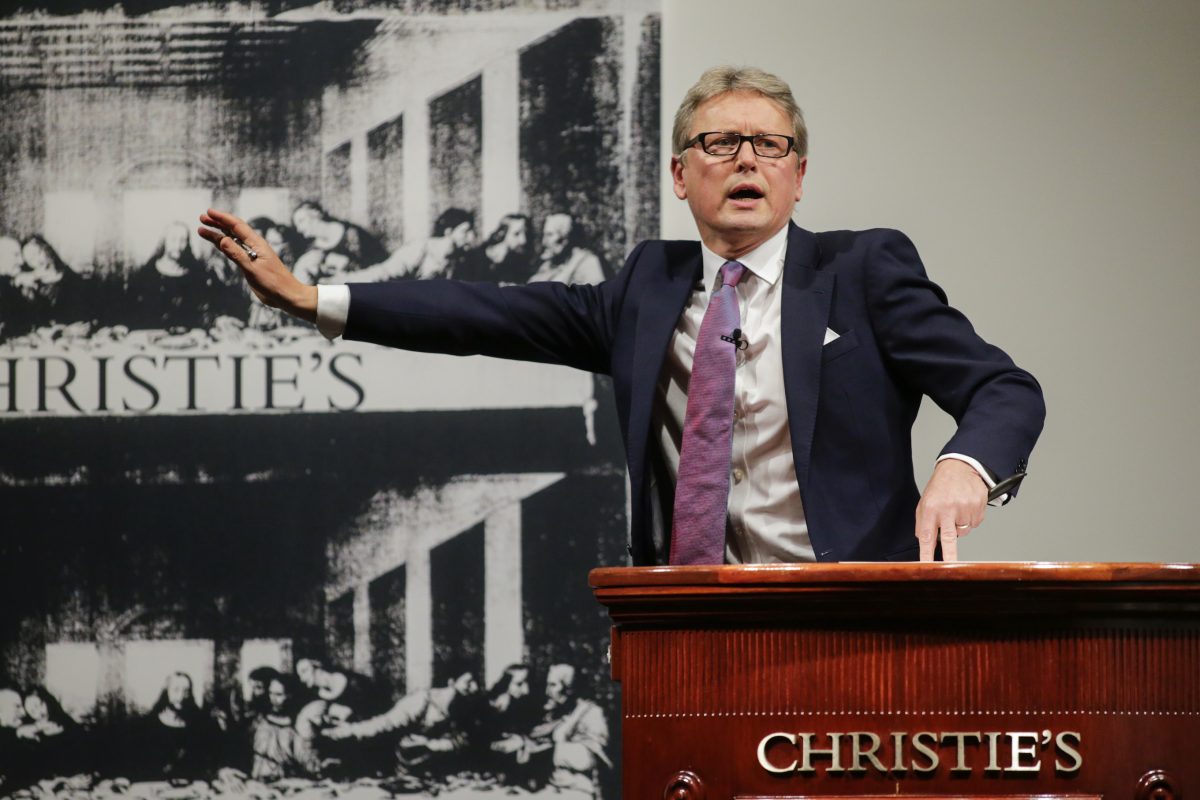 After "Salvator Mundi" went for the highest price ever for any work of art sold at auction—$450,312,500—those 19 minutes seemed like an eternity that will remain encapsulated in the history of art.
"With these extraordinary moments in life, you have these pauses," Pylkkanen said. "You have to give people time. People are deciding in that moment what their plan is, and it's not just about the money.
"It's all about that painting. It's a divine image of Christ by the greatest artist in Western culture, and therefore I think it captured the hearts and minds of many people for whom the picture means so many different things.
"It is not just a Leonardo, it goes beyond that. It's a divine image, and that's very important to be aware of and to be sensitive."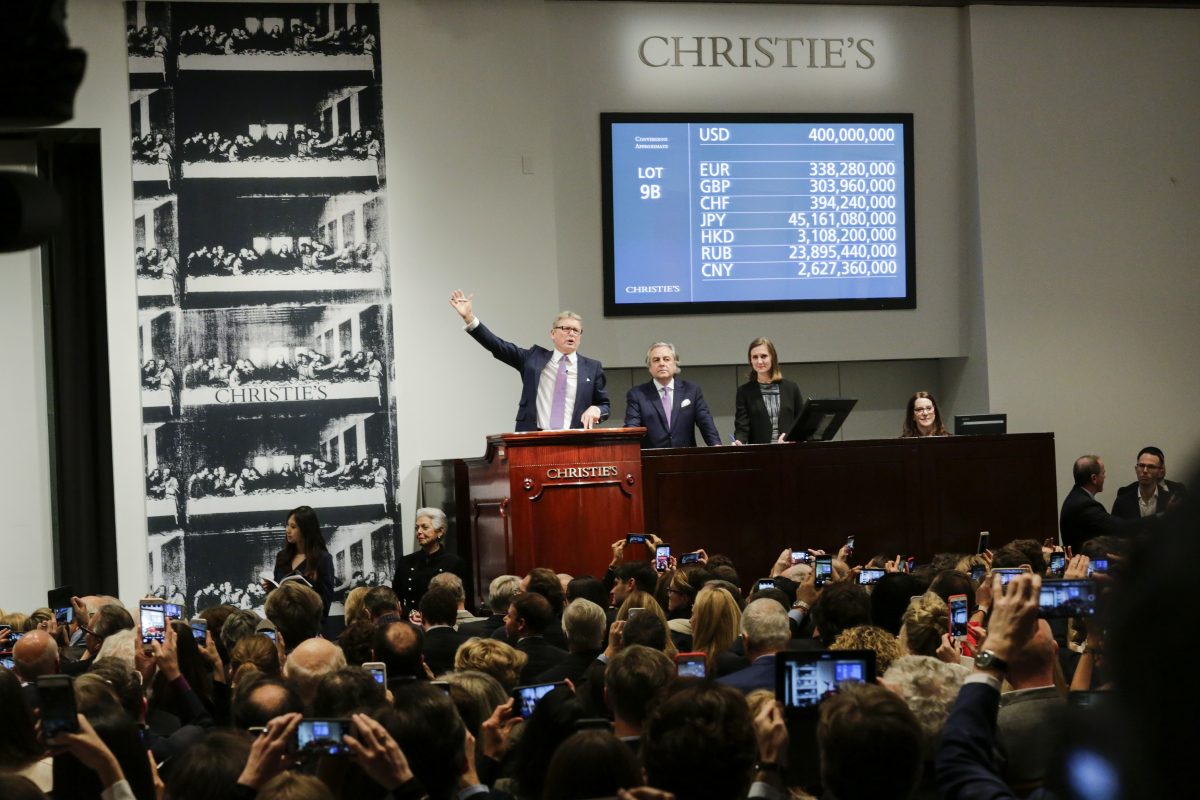 Six collectors from different parts of the world (five on the phone and one in the room) were bidding, which is an unusually high number of bidders for a painting estimated at such a high price.
Pylkkanen has been selling at Christie's for 20 years and has sold many of the pictures that went for more than $100 million. "Salvator Mundi" is his fifth. "To sell a painting at $400 million is unique," he said.
Art Market Tipping Point
Works by da Vinci are priceless, even if the remnants might constitute just a percentage of his original hand—take the "Last Supper" as an example. Perhaps the most erudite way of handling the rediscovery of "Salvator Mundi," as a couple of academics suggested, would have been to simply clean away the overpaints and to refrain from restoring the missing layers of paint. In that case, it could have been displayed alongside a fully restored copy or interpretation of the closest rendering to the original. But we do not live in such a perfect, erudite world.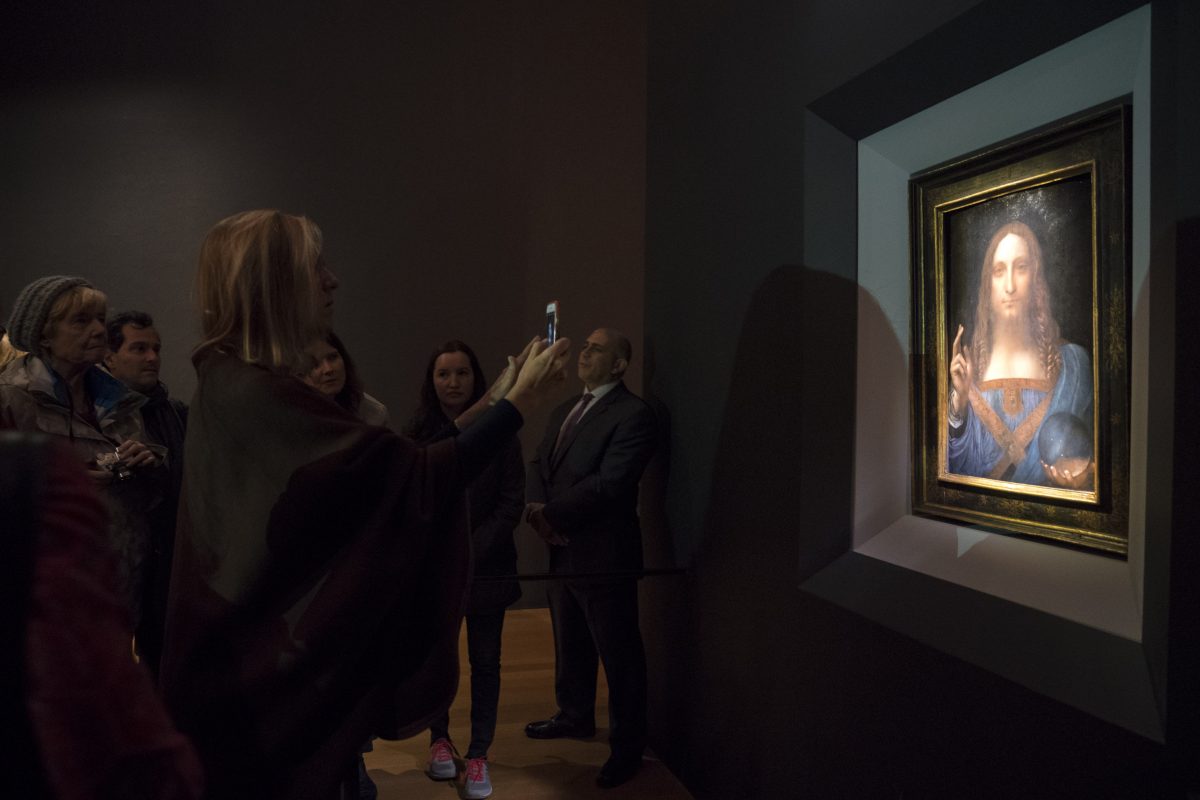 Even if "Salvador Mundi" might be considered a shadow of a da Vinci, and despite any trickle of doubt about its authenticity, anyone who has seen it in person would agree that it's magnetizing. "Look at the painting. It is an extraordinary work of art, and that's what we should focus on," said François de Poortere, head of old master paintings at Christie's, when responding to skepticism at the press preview.
Many were astonished at the record-breaking price "Salvator Mundi" fetched. But in straightforward mathematical terms, $450.3 million hardly approximates pricelessness. More significantly, the fact that the price of an old master painting far surpassed (more than doubled) that of any by Pablo Picasso ("Women of Algiers, Version 'O'" sold for $179.4 million in 2015), Amedeo Modigliani ($170 million), or Jean-Michel Basquiat ($110.5 million) aligns with a murmured truth.
How do you price the priceless? Christie's left that up to the market. It seems the market has, to some extent, aligned with the general consensus of the public. The murmured truth is that the general public has a greater appreciation for paintings that are uplifting and pleasing to the eye.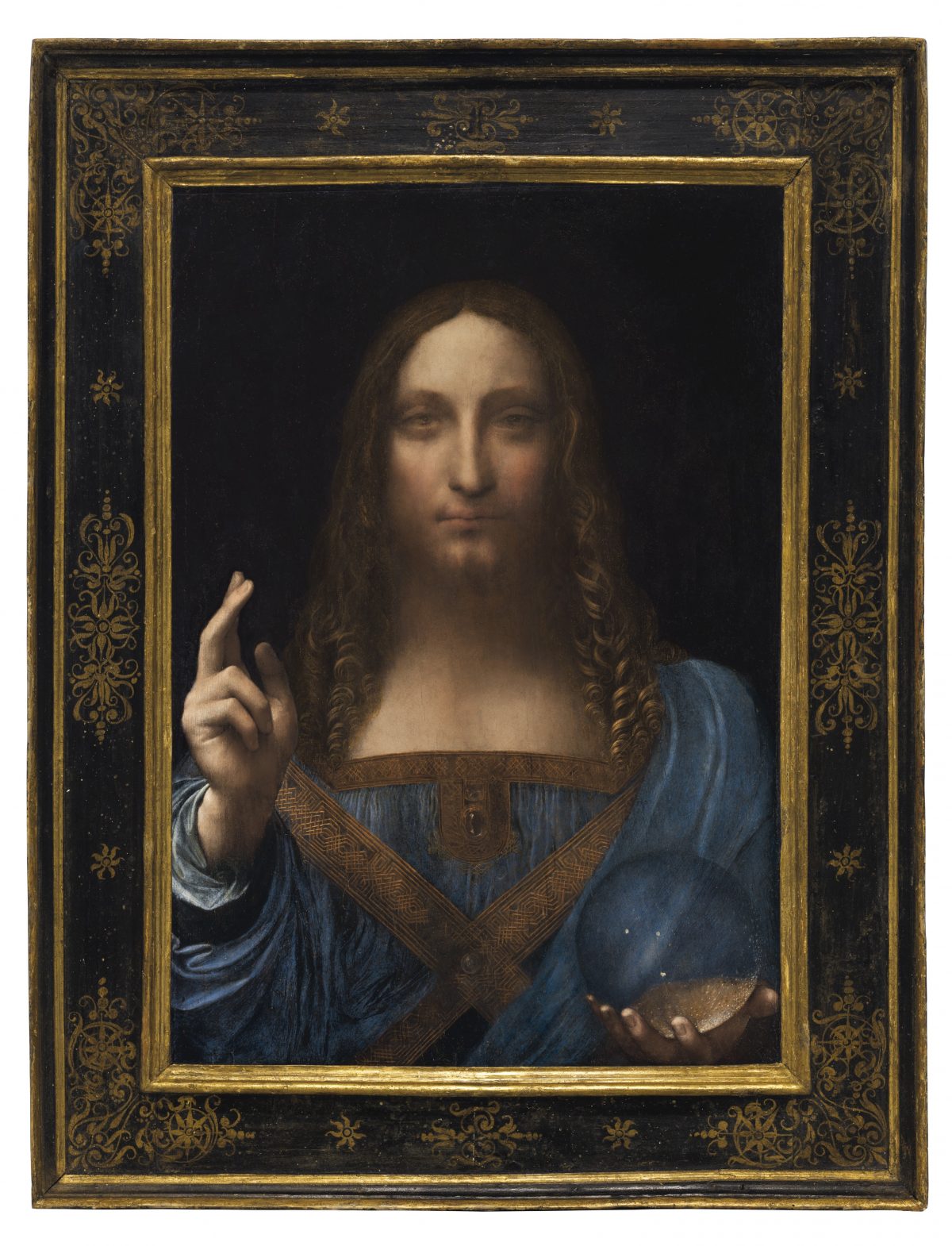 Before "Salvator Mundi" was whisked away by the anonymous buyer—to disappear again into private hands—nearly 30,000 people saw it in person, when Christie's took it on tour to Hong Kong, London, San Francisco, and finally New York.
Some people traveled three hours and waited two hours in line to see the masterpiece. Some collectors stood in front of it for a good 20 minutes, which is rare in the fast-paced world that we live in, said Loic Gouzer, co-chairman of post-war and contemporary art at Christie's.
Selling the old master painting alongside post-war contemporary art was a first for Christie's and initially Gouzer's idea. In a conversation about Andy Warhol's silkscreen "Sixty Last Suppers," which was also up for sale, and the artist's obsession with da Vinci, Gouzer suggested the team sell it alongside the only original da Vinci in private hands. "It was a natural decision," Gouzer said.


Putting that idea into effect proved to be quite lucrative. The old master painting seemed to be the catalyst for many of the contemporary works to also sell far above their estimated prices. Still, it was difficult not to notice how most of the auction room cleared after "Salvator Mundi" was sold early on in the evening, in lot 9 out of the 58 lots offered.
Unknown Public Fate
Besides wanting to know the name of the anonymous new owner, the second burning question in many people's minds after seeing "Salvator Mundi" was whether they or anybody else would have a chance to see it again.
"I think it is possible that a museum can convince a patron to buy it for them, or it's also likely that some collector will loan it, or perhaps even gift it to a museum down the line," Gouzer said. "In terms of odds, it's very difficult to know what the chances are."
There are very few museums in the world that can handle a painting of such high value. "It's going to go on public display, without doubt," Pylkkanen said. "The Louvre has already, I believe, requested it. They have a Leonardo show coming up quite soon."

Follow @milenefernandez on Twitter or @milenejf on Instagram