GULF SHORES, Alabama—"I didn't know that Alabama had a coast." This oft-repeated and somewhat strange phrase was echoed by many during my visit to a little bit of bliss along the northern coast of the Gulf of Mexico. For some unknown reason, this part of the country seems to get overlooked as a family-friendly destination even though it is packed with 223 annual days of sunshine, pristine beaches, and enough of nature's bounty to satisfy the most discriminating seafood lover.
At the southernmost tip of Alabama between Mobile and Pensacola, Florida, the area spans 32 miles of beachfront along the cities of Orange Beach and Gulf Shores as well as Gulf State Park and Fort Morgan. Driving in at night from Mobile Regional Airport, I couldn't have anticipated the colorful splendor that revealed itself the next morning. From my hotel balcony, the sun reflected off the turquoise waters of the Gulf, and the sugary-soft, white powder sands extended for miles in both directions.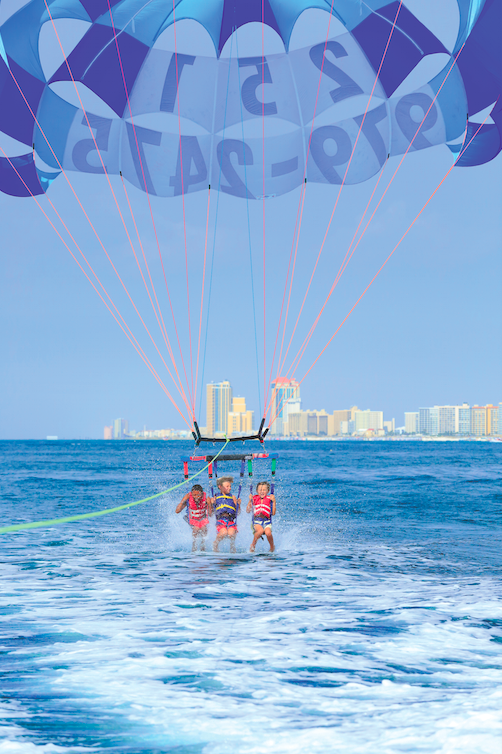 During the beach season, which starts in March, families crowd the various public beaches with the necessary accouterments of umbrellas, chairs, pails, and shovels for sandcastles and, of course, picnic baskets. Tourists in the know return year after year to enjoy the warm Gulf waters, the sunshine, and the beauty of nature.
How could this be such a secret, I wondered?
Time to Explore
One of my first stops was the bar and restaurant called Flora-Bama so named because part of this wacky spot is located in Florida and the other side of the building is in Alabama.  If you take one part country music and one part dance and stir in beers and cocktails times 365 days a year, you'll get the idea of what it's like.
The Hangout in Gulf Shores is another iconic beachside eatery with an eclectic and, I would add, electric vibe. The owner is a massive toy collector, and in every room of the large interior, you will find walls and ceilings festooned with vintage toy lunchboxes, Pez dispensers, rubber duckies, and antique toys.
Each May, they host the Hangout Music Fest, which draws 45,000 visitors from all over the world. Four entertainment stages are set up right on the beach and they serve up tens of thousands of their signature cocktail, Shark Attack. I loved watching the mixologist whip up rum and blue curacao to represent water and then grab a plastic toy shark, pour the red grenadine in its mouth, and shove it face down into the concoction. 
Seafood Central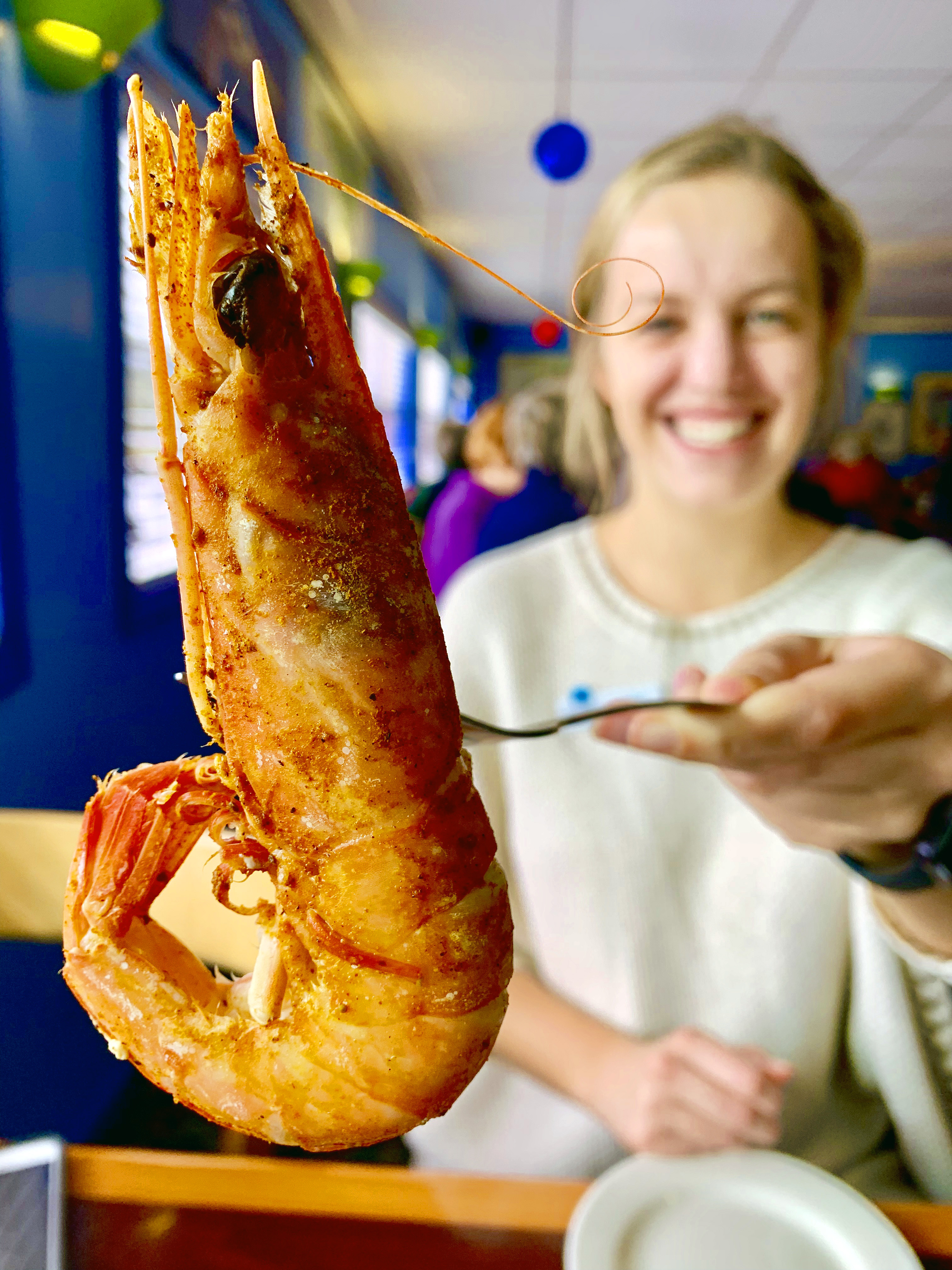 This area of the Gulf actually sits on 27,000-acre island surrounded by various bodies of water that include the Gulf of Mexico, freshwater lakes, rivers, and bayous. This makes it seafood central. Locals, tourists, and snowbirds all have their favorites, and here are some of my discoveries.
Oysters are big business here and most places offer them. The Royal Oyster is a small mom-and-pop that has some of the freshest around, including those from the local oyster farm, Shellbank Selects. This is one of the only places where you can order a flight of oysters prepared six ways. I was also blown away by their fried shark bites of tender, white, non-fishy tasting chunks cooked to perfection in masa batter and seasonings.
Shrimp is on the menu almost everywhere, and you can find coconut shrimp, shrimp and grits, gumbo, blackened shrimp, and Creole-style shrimp. At DeSoto's Seafood Kitchen, I found the lines forming early for their daily specials. No need to dress up either as most places are what they call "flip flop casual." Longtime resident David Whetstone told me, "If you come to Gulf Shores and want great seafood at reasonable prices, this is the place."
One of the specialties at DeSoto's is the Royal Reds. Known as mini-lobsters for their sweet taste, these jumbo-sized, red shrimp are found only in the deep waters of the Gulf. After learning how to properly deconstruct one, I dipped it into melted butter, I was pretty much in crustacean nirvana.
Still searching for more unique eateries, I took a spin along Perdido Beach Boulevard, the one main road that traverses the island. Along this seashore drive, you'll find high-rise condos, numerous souvenir shops, and beachside restaurants such as Bahama Bob's. I decided to pop in for one of their cool and refreshing Bushwackers—their coveted regional cocktail incorporating five types of rum and soft-serve vanilla ice cream.
Sweet Offerings
I would be remiss if I didn't mention some of the Gulf Coast's sweet offerings, starting with Matt's Homemade Alabama Ice Cream. Matt creates sensational flavors like Creole-praline, hot chocolate, and during Mardi Gras, King Cake.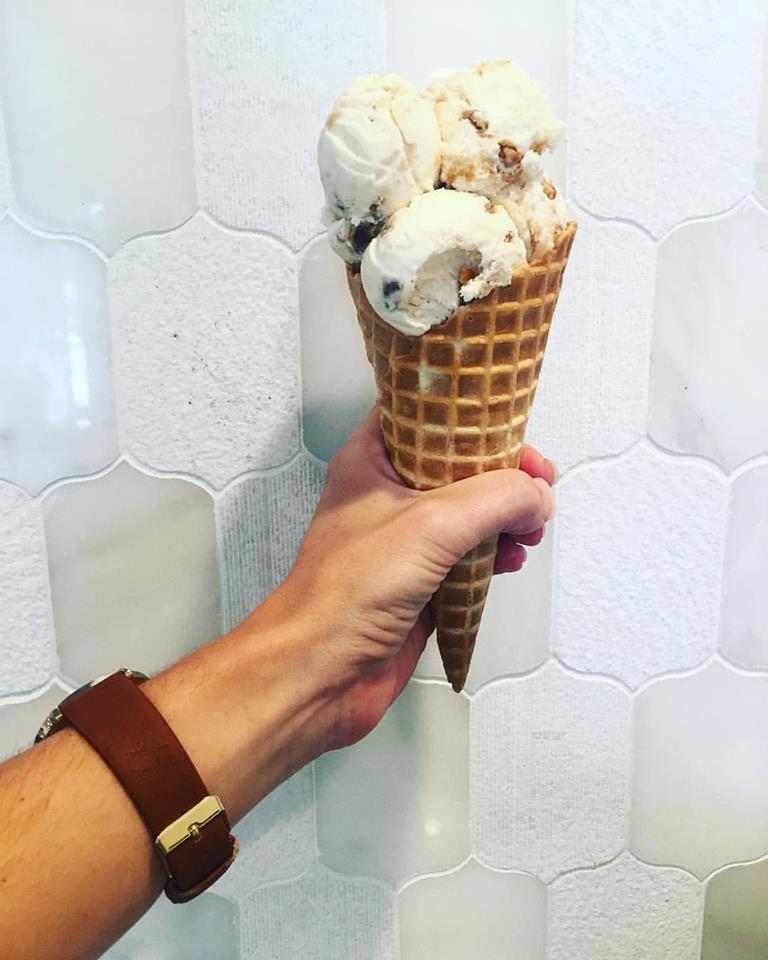 At Rum Sisters, owner Elizabeth Jones turned her mother's secret rum cake recipe into huge retail and online success. The alcohol-infused cakes are moist, flavorful, and addicting. Flavors include the original Keel Over with dark aged rum, Drunken Monkey with banana and bourbon, and Island Time with pineapple and coconut rum.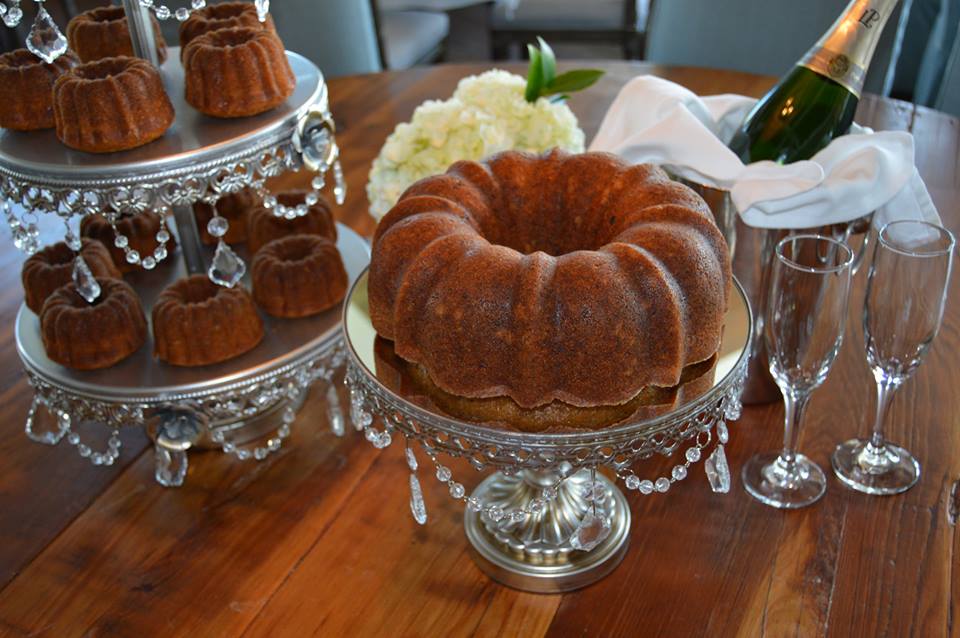 In addition to the beach scene, you can also discover another hidden gem, Gulf State Park, by foot, bike, or Segway. There are more than 6,150 acres to explore encompassing nine different ecosystems.
As if all this wasn't enough, people here are relaxed, friendly, and helpful to visitors. Chris Malone from Michigan summed up why she and her family come back to this destination year after year: "We rent a condo and love to cook our own fresh seafood, golf, do some shopping, and take long walks along the beach."  
Perhaps it's better the word doesn't get out about the Gulf Coast of Alabama's pristine beaches and great seafood. If you do go, keep it to yourself. It's a secret!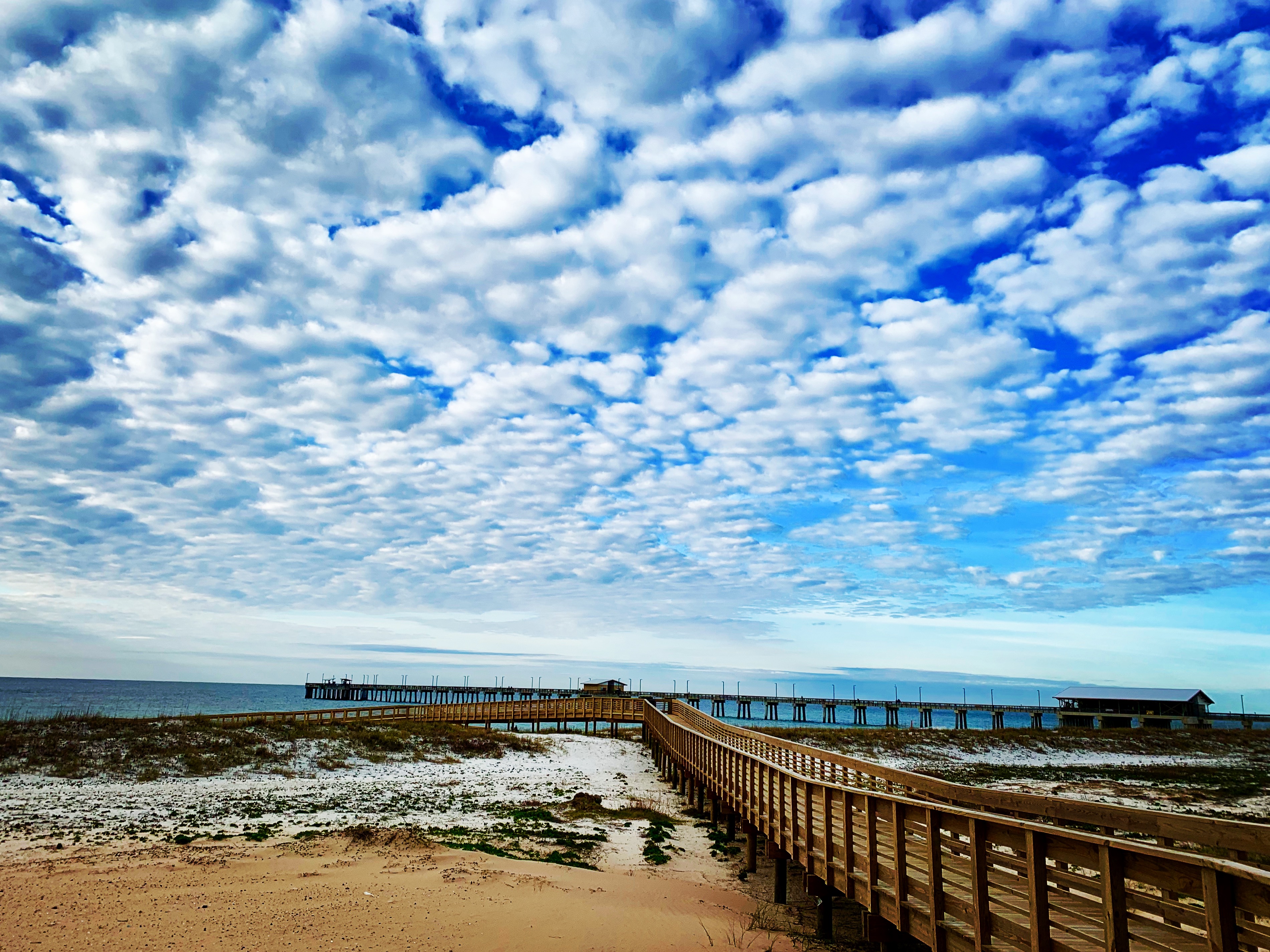 Where to Stay
The original Lodge at Gulf State Park was destroyed in 2004 by Hurricane Ivan. What was built in its place was a multi-million project now a Hilton Hotel operated by Valor Hospitality. This truly beautiful property overlooks the Gulf and is a model of sustainable tourism. Rooms are spacious, clean, and comfortable, and on-site restaurants are top notch. 
Photojournalist Ron Stern, aka "The Global Gumshoe," has covered travel for over 18 years. He is a frequent public speaker and teacher on the subject of travel.
He was a guest of Gulf Shores & Orange Beach Tourism.