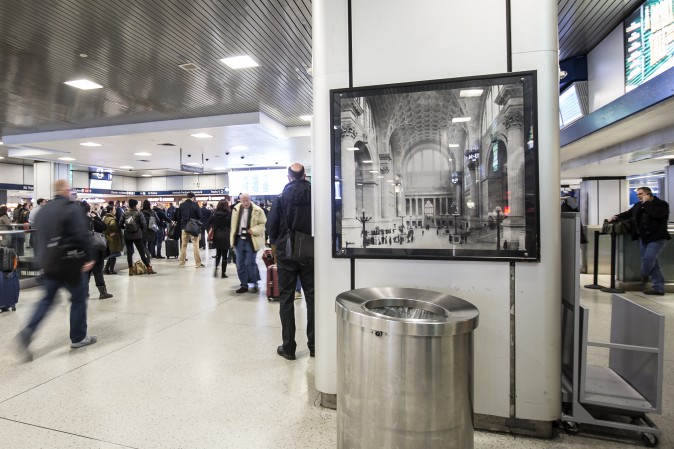 NEW YORK—Nostalgia and heartbreak for the original Pennsylvania Station has persisted since it was destroyed over half a century ago. The beauty of that beaux-arts structure will probably remain a mythos in our imaginations until it is actually resurrected. Those who remember experiencing its magnificence still sigh. Those who discover a glimpse of its iconic grandeur in photographs—like the one displayed where it once stood in the current Penn Station—gasp in shock, "That was here?!"
Its classic columns, its pink granite walls, and its soaring vaulted glass ceilings made for a grandiose gateway into the city from 1910 to 1963. Its elegance engendered a sense of dignity and appreciation for anyone walking through it—for native New Yorkers, for visitors from near or far, for rich and poor, and for everyone in between.
Not since the ancient Roman Baths of Caracalla, which had inspired the design of the general waiting room, had there been a larger room on earth. The great steel frames and arcades in the train shed were reminiscent of the Gare d'Orsay in Paris. The station was like a piece of ancient Rome and Paris in New York, distinguishing the country's achievements.
Its grand scale would still be fit for over half a million people who come in and out of the city every day through the busiest transportation hub in the Western Hemisphere. "It's marvelous to be in a space that is designed not only to hold that many people, but to also allow them to graciously flow through it in a way that makes sense," Richard Cameron said, from his architectural design studio, Atelier & Co., in Williamsburg, Brooklyn.
The dimensions of the original Penn Station were so grand, in fact, that even Grand Central Terminal (a.k.a. Grand Central Station) could fit inside its general waiting room. Under the great train shed, thick glass floors allowed natural light to reach all the way down to the lower level of train tracks (four floors down from street level). Even a crowd-fearing, claustrophobic person could feel delighted when coming out of a train and walking though a sunlit space like that.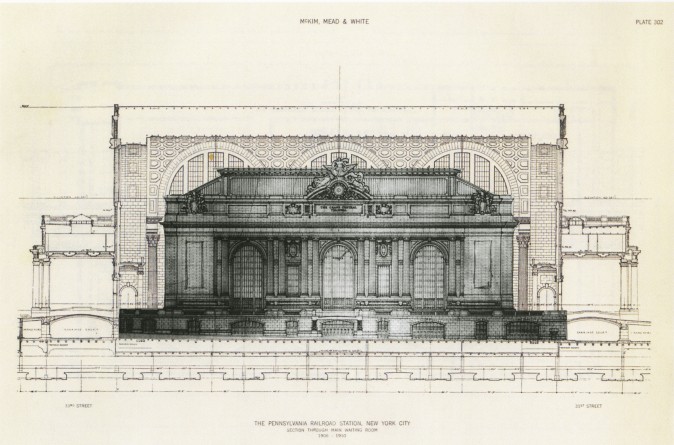 Cameron, who is one of the main proponents for rebuilding the original Penn Station designed by Charles McKim and the firm McKim, Mead & White, explained how classical structures of that scale create the feeling of being both inside and outside at the same time. You can experience that by going into Grand Central—one of the world's most visited tourist attractions. 
It's difficult to feel discouraged upon seeing the stars wheeling above us under a clear night sky in a remote area. "You get some sense of the created order of the universe that is just really comforting. You realize you are part of some much bigger thing, and it's okay," Cameron said. "That's why the evocation of the stars in the vault of Grand Central Station, for example, is so brilliant. A vault like that is a representation of the heavens."
More architecture designed to evoke a mini-version of experiencing a starry sky would make living in the city so much more humane—so much more livable.
But ask anybody how they feel about the current Penn Station and they will describe a combination of dread and misery in a million different ways. It's confusing, ugly, and chaotic. The first thing most people think about is how to get out of there as quickly as possible. The Yale architectural historian Vincent J. Scully Jr. summed up the difference between the original and the current Penn Station best: "One entered the city like a god; one scuttles in now like a rat."
Undoing a Cultural Crime
In the 1960s, the Pennsylvania Railroad was about to go bankrupt. The company decided to demolish the monumental structure to make way for renting its air space. 
It took over three years (1963–1966) to demolish all of the solid granite and steel girders, and the classic statues and ornaments, over a platform installed to protect thousands of passengers who kept getting on and off the trains beneath it every day. "This was not just a matter of swinging the wrecking ball and knocking it down," Cameron said.
Penn Station kept functioning, more or less, squished below, while Madison Square Garden, a high-rise office and sports complex, was built above it.
All the while, the nostalgia for what was lost continues. Several books have been written about it, including "Conquering Gotham" by Jill Jonnes; the photography book "The Destruction of Penn Station," photographed by Peter Moore and edited by Barbara Moore; and a play based on the Moores' book, "The Eternal Space" by Justin Rivers, which was recently performed off Broadway.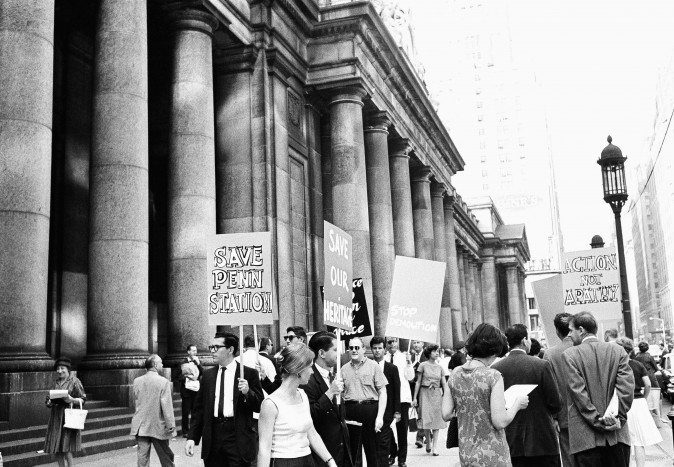 Cameron calls the demolition a cultural war crime. "The idea to destroy something that valuable and that important to the culture is staggering. … It was a lot more than terrible," he said.
Perhaps it's force of habit, or our ability to adapt so well, that leaves us numb to realizing how much architecture really affects us. When we think of other design possibilities for Penn Station, most New Yorkers probably think of something like the recently opened Oculus at the World Trade Center—with an interior that conjures cartoon images of the ribcage of a whale and an exterior that looks like a meat cutter. We wouldn't immediately think of a beautiful beaux-arts design because, ironically, that idea is unusual and radical today.
Yet, there are plenty of successful reconstructions of classic, baroque, beaux-arts, and other styles of beautiful buildings. In Dresden, Germany, the Church of Our Lady (Frauenkirche) was fully rebuilt (partly funded by Americans), along with many other baroque buildings that had been completely decimated during World War II. In London, the Palace of Westminster, where the U.K.'s Houses of Parliament meet, has been rebuilt more than once.
In Moscow, the great Cathedral of Christ the Savior, blown up under Josef Stalin, was rebuilt shortly after the fall of the Iron Curtain. "Russia did this in the 1990s when it was barely functioning as a country," Cameron said, "so it should not be beyond the capabilities of New York and of Americans to rebuild McKim's Penn Station."
Possibility Supplants Nostalgia
The thought that we could actually have the original Penn Station back again (rebuildpennstation.com) may seem outlandish, yet it would be difficult to come up with a more humane, a more timeless solution.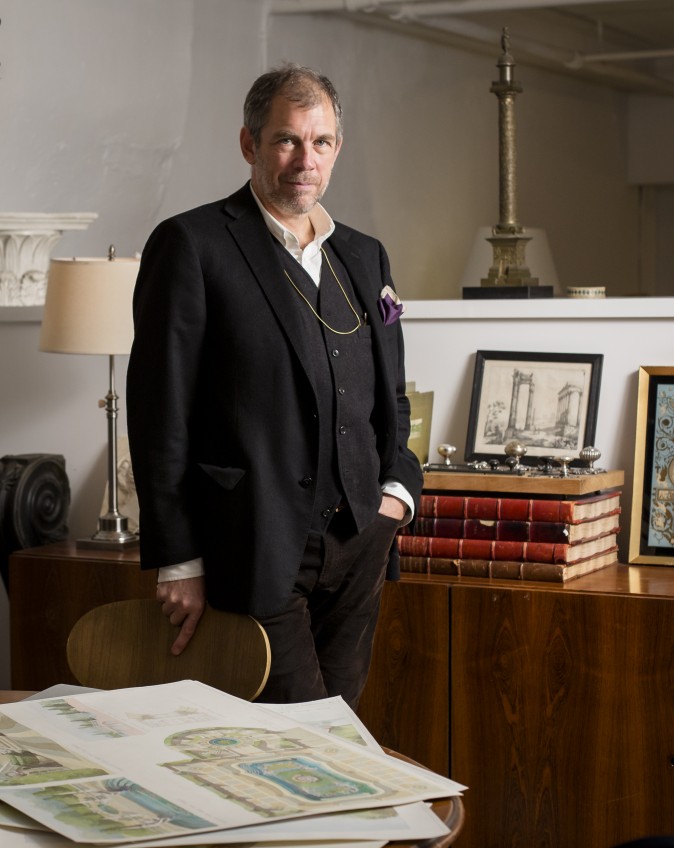 As the principal of Atelier & Co. and co-founder of both the Institute of Classical Architecture & Art and the Beaux-Arts Atelier, Cameron has a well-entrenched affinity for and knowledge of the timeless qualities of classical architecture. Together with his Atelier & Co. partner, Jason Grimes, he collaborates with infrastructure designer Jim Venturi of ReThinkNYC, as well as architects, engineers, artisans, and builders. The way he sees it, the original foundation, which is currently in place, is waiting patiently. 
The rebuilt Penn Station would match and surpass the original. It would have all of the amenities and conveniences that we expect today, and it would be adaptable for the future.
"If you make something beautiful, people will want to be there, which means the value will go up." Cameron is seeing it before many of us have yet to believe it. "We used to have the greatest train station in the country and we could again. There is no practical reason why that couldn't be true," Cameron said, with a big smile.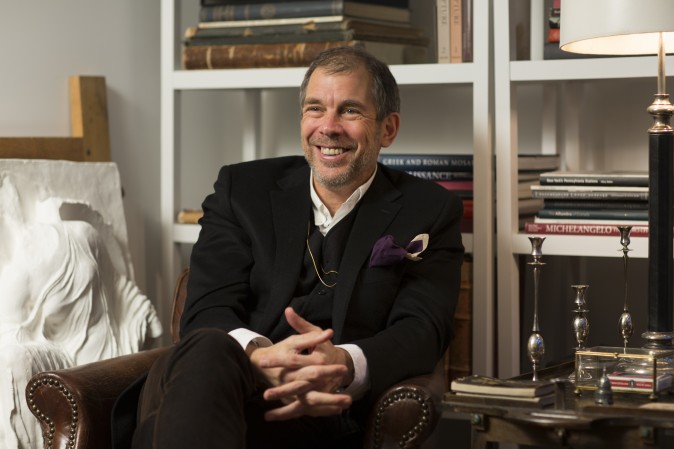 McKim's 353 drawings of Penn Station, housed in the New York Historical Society, can be digitized and used again. Some of the original granite that was dumped in the New Jersey Meadowlands could be recovered, and so forth. Like a phoenix, McKim's crowning masterpiece could rise from the ashes of its predecessor, breathing new life into the city.
Spearheading the Vision
Last year, New York Gov. Andrew Cuomo announced his plan to turn the James A. Farley Post Office Building into a train hub and to renovate Penn Station. That announcement reignited Richard Cameron's long-kindling idea. 
The National Civic Art Society (NCAS) decided to spearhead the effort to rebuild McKim's Penn Station. It would complement Cuomo's plans for the Farley building (also designed by McKim). The non-profit organization brought into the effort Richard Cameron of Atelier & Co. as the architectural adviser, and Jim Venturi of ReThinkNYC as the adviser of transportation infrastructure.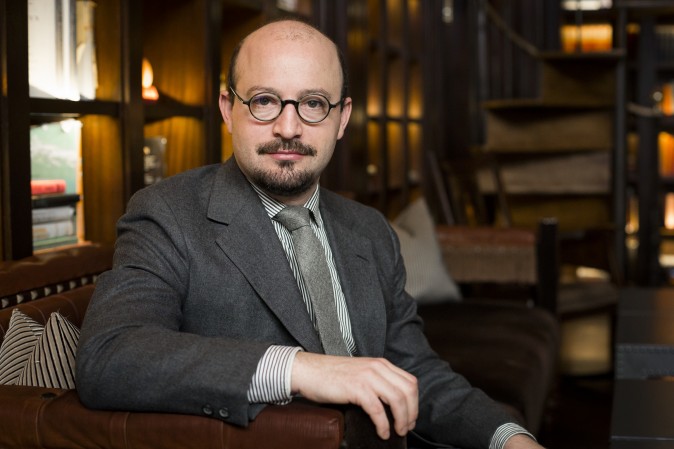 Cuomo's renovation plan—to raise the ceiling of Penn Station by two feet and to add LED video screens showing puffy clouds—pales in comparison to the soaring glass vaulted ceilings of the McKim Penn station with views of the real sky. Cuomo's renovation plan is a short-term solution, with technology that would become outdated in a decade, whereas a McKim Penn Station would last hundreds of years. 
Time and Money 
The president of the NCAS, Justin Shubow made a very rough estimate of two billion dollars to rebuild Penn Station to service 650,000 passengers a day. That is less than the four billion it cost to build the Oculus, which services only 50,000 passengers a day.
There are so many players involved to be able to predict how much time it would take, Shubow said. It took nine years for McKim's Penn Station to be completed in 1910. Presumably, it would take less time to rebuild because the railway tunnels are already in place, the original foundation and salvaged granite could be reused, and computer-aided manufacturing would expedite building sections off-site. 
Main Stakeholders
The following players would have to be on board: Gov. Andrew Cuomo, the  City Council, Port Authority, MTA, Amtrak, and Vornado Realty Trust. Vornado owns most of the property in the area, including Two Penn Plaza, the 29-story high-rise on the east side of the station. 
Related Coverage
Shubow pointed out that their proposal, which is in the process of being formalized, would include the possibility of keeping Two Penn Plaza in place, but re-clad in classical masonry. "In an ideal world, Two Penn Plaza would come down, and Vornado would get air rights to build in the neighborhood," he added.
To rebuild the station, Madison Square Garden would have to move and still be accessible by train. Some suggestions include moving it behind the Farley building, or onto the Hudson River, or in Sunnyside Queens as part of Jim Venturi's infrastructure plan.
Next Steps
The National Civic Art Society is creating partnerships for public-private fundraising. It plans to produce an independent cost-benefit analysis, digitalize the original McKim, Mead & White building plans, and create a 3-D visualization of the station for a Kickstarter campaign to garner public support.
Although the practicalities of making a new McKim Penn Station a reality are numerous, that is the wonderful challenge the NCAS has taken upon itself with tenacious resolve.
Quoting the urban planner Daniel Burnham, NCAS President Justin Shubow said, "Make no little plans; they have no magic to stir men's blood."