The Gentlemanly Stone: A Passion for Jade at The Metropolitan Museum of Art
July 1, 2018 Last Updated: July 1, 2018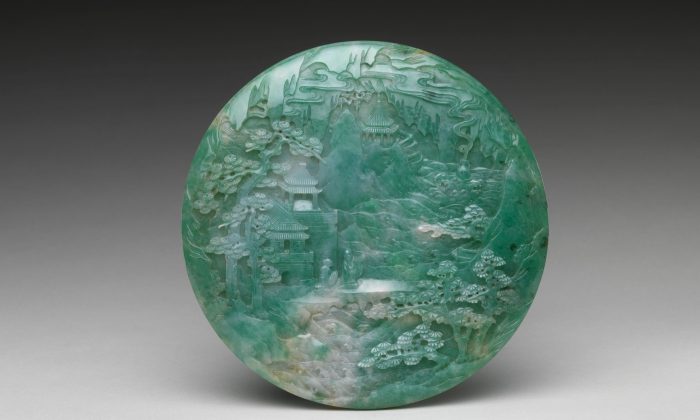 In China, the most beloved and revered hard stone of all is jade, a symbol of purity and gentlemanly virtue. As the Chinese scholar-official Xu Shen wrote nearly two millennia ago, "Jade is the fairest of stones. It is endowed with five virtues: Kindness is exemplified by its luster, bright yet warm; rectitude by its translucency, revealing the color and markings within; wisdom by the clarity and penetrating quality of its note when struck; courage, in that it may be broken but cannot be bent; purity, in that it has sharp edges, but they injure none."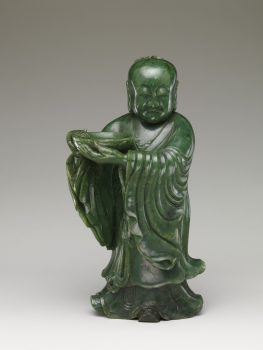 Jade was seen as priceless—more valuable than gold and any other jewel. Its value was derived not from its rarity or its unique material composition, but from its embodiment of loftier moral and spiritual ideals. As such, gentlemen wore jade not as a display of their wealth but as a constant reminder to cultivate their character and attain the virtues embodied by this beautiful stone.






For artists to create these refined works of art, jade was first extracted from mountains and riverbeds and then shaped by a laborious, time-consuming process. Because it is harder than steel, jade could not be carved with a knife. Instead, it had to be shaped by drilling or grinding with an abrasive. The art of jade carving in China reached its peak in the Qing Dynasty (1644–1911) during the reign of the Qianlong Emperor, a period of exquisite artistry bolstered by imperial patronage.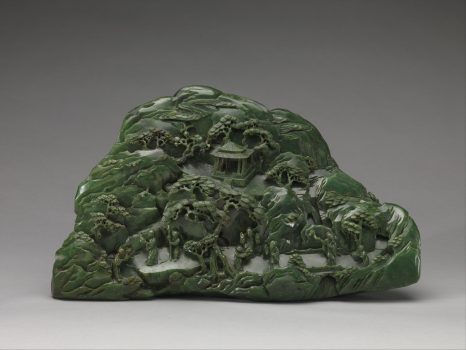 The Chinese term for jade, "yu," can refer to a broad range of beautiful stones that are not technically jade at all, like crystal and agate. But there are two forms of true jade: nephrite, a softer, cloudier stone often used for carvings, and jadeite, which is a harder, more translucent stone often used for jewelry.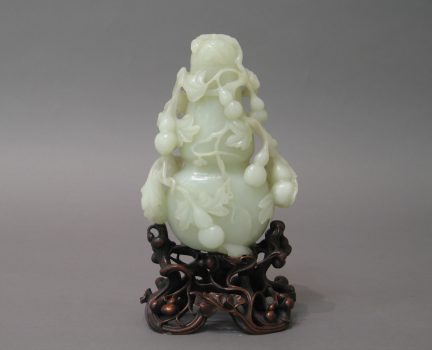 The Metropolitan Museum of Art is currently showcasing dozens of precious works of jade art in "A Passion for Jade: The Heber Bishop Collection," a special exhibition ending soon on July 22. Heber Bishop was an industrialist, entrepreneur, and active patron of the arts who collected more than a thousand pieces of jade and other hard stones from China and beyond, amassing one of the largest and finest collections of jade objects in the world. In 1902, Bishop entrusted his collection to The Met.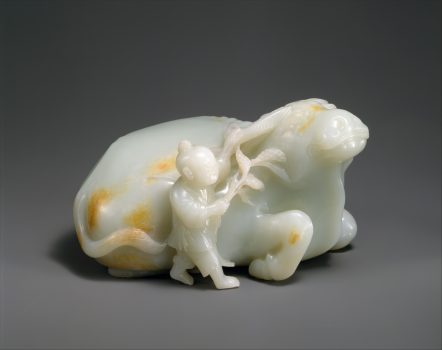 "A Passion for Jade" illustrates the wide and sophisticated repertoire of Chinese lapidary art during the Qing Dynasty. In a time when most collectors were primarily interested in porcelain, Bishop recognized jade's extraordinary value, rooted not in its monetary worth but in its moral and spiritual profundity.
Published with permission by Elite Lifestyle Magazine.