Last October, in the northern Italian city of Bergamo, I witnessed a dramatic milestone in American cheese history. I was there to join 260 technical experts, cheesemakers, buyers, retailers, and food writers from around the globe who were selected as judges in the 32nd World Cheese Awards.
We entered an enormous exhibition hall filled with 3,804 wedges and wheels from 42 countries, spread out across 85 tables. It was my first time judging, and as much as I love eating cheese, I was somewhat relieved to learn we would be working in teams of three to taste and evaluate about 45 cheeses. 
We examined the rind and overall appearance, the aroma, the body and texture, and of course, the flavor. After awarding gold, silver, and bronze medals, each of the 85 teams selected one outstanding cheese for a Super Gold. From those top cheeses, a Super Jury of 16 internationally-recognized experts each chose one to champion and debate in front of an audience in the final round.
The climax of the day-long judging process was an unprecedented occurrence: of the 16 best cheeses, the last two were a Parmigiano Reggiano and a cow's milk blue that tied for the top score of 100 points. The chairman of judges, Nigel Barden, exercised his casting vote and the blue cheese was crowned World Champion. When it was revealed that the winner was Rogue River Blue from Rogue Creamery in Oregon, the crowd cheered and gasped. 
For the first time in the history of the Awards, an American cheese won the top prize.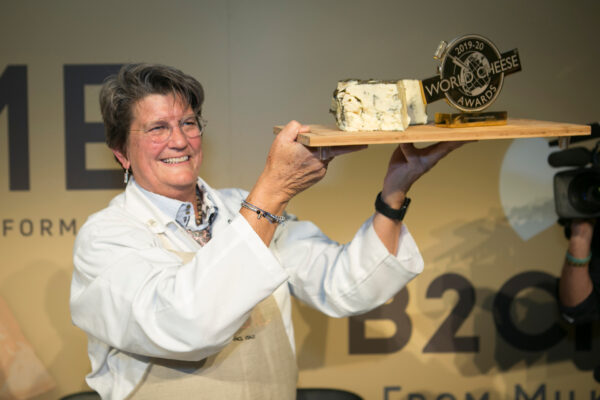 "I like to say in that moment of time, the world was turned on its rind," said David Gremmels, president of Rogue Creamery. "I'm still so awestruck and on cloud nine, as my team is. I share this recognition with all American farmstead and artisan makers, because it really is showcasing what's happening here."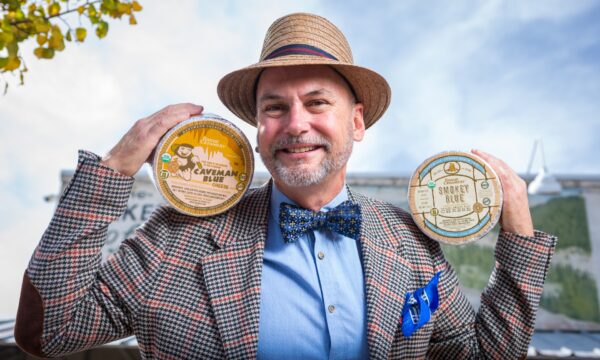 Rogue River Blue is a luscious cheese that is produced seasonally each fall and released on the autumnal equinox the following year. The organic cow's milk wheels are aged a minimum of nine months, and then hand wrapped in syrah grape leaves that have been soaked in pear spirits made with locally grown fruit.
The Rogue River Blue released in 2019 is rich and fruity, with notes of vanilla, pear, hazelnut, and chocolate, and a fudgy, buttery texture with an occasional slight crunch from the crystals that form as the cheese ages.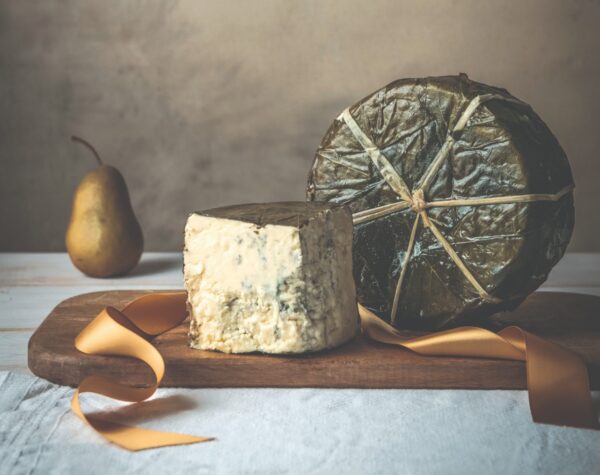 Carlos Yescas, program director of the Oldways Cheese Coalition and a Super Jury judge since 2009, compared the win to the historic Judgment of Paris in 1976, when two wines from Napa Valley beat France's best in a blind tasting. 
"It was the moment people around the world had to recognize not only that American cheesemaking is really good, but also that innovation is really good," he said. "It really connects with this idea of what American cheesemaking is—it's more free to decide what it wants to be, and it really is an expression of a terroir that we don't know."
'A Critical Time'
Unfortunately, American artisan cheesemakers have been seriously impacted by the COVID-19 crisis. Many are relatively small operations, often family-run, and rely heavily on restaurants and specialty food shops for sales; much of that business disappeared overnight. And as Americans grew wary of shopping in grocery stores and turned increasingly to ordering online, the cheeses available were mostly pre-cut, pre-weighted commodity cheeses, as opposed to specialty cheeses that are cut to order, according to Yescas. 
Anthea Stolz, executive director of the California Artisan Cheese Guild, said most of their cheesemakers are selling less due to the fallout of foodservice and catering, as well as overall decreased demand. 
"Restaurants are getting a lot of attention, deservedly so, but cheesemakers don't work on very big margins either, and many of our cheesemakers don't have the time or resources beyond the bounty of their farms, so it is definitely a critical time," Stolz said.
Gremmels said 60 percent of Rogue Creamery's business was fine dining. Since that vanished, they have seen a significant uptick in online sales, but connecting the cheese to the consumer remains a challenge. 
"How do you compare a two-pound block of cheddar with an eight-ounce chunk of cheddar for $10 dollars? You really need someone to sell it, and say, 'This is organic, hand-milled, handmade … they believe the less they do with milk, the better for your health, and this is an example.' Without that cheesemonger being our ambassador and voice, it's hard."
Survival Tactics
Judy Schad, founder of Capriole Goat Cheese in Indiana and a pioneer in the American artisan cheese revolution more than 30 years ago, temporarily paused production in March because she didn't see how they could continue to operate. They were left with a significant inventory of perishable ripened cheeses. But she knew that if Capriole shut down, the farms that supply the goat milk for their cheeses would quickly be out of business.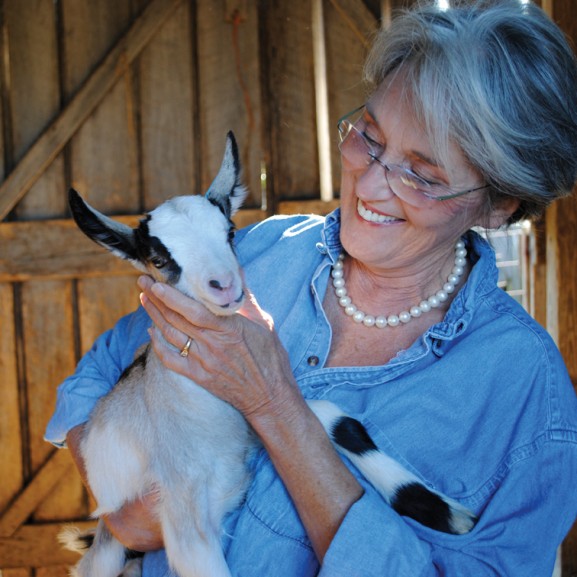 "We're the only show in town for them and they're the only show in town for us," Schad said. "It was breaking my heart, because I know what spring is like on a farm. You've got babies everywhere, mothers giving birth, you're in the barn until 2 a.m."
She decided to reopen after two weeks, and has been focusing more on mail orders, as well as rearranging what they are selling and whom they are selling to. Although sales in April were down 68 percent from the previous year's, she has noticed things gradually picking up again, and emphasizes that this is a critical moment to support American cheesemakers. 
"There are wonderful cheesemakers everywhere with common ground, we all support each other wherever we are, but I'm sure Italians are eating Italian cheeses right now, and the French are eating French cheeses, and American cheeses need that kind of support right now if they are going to survive," she said.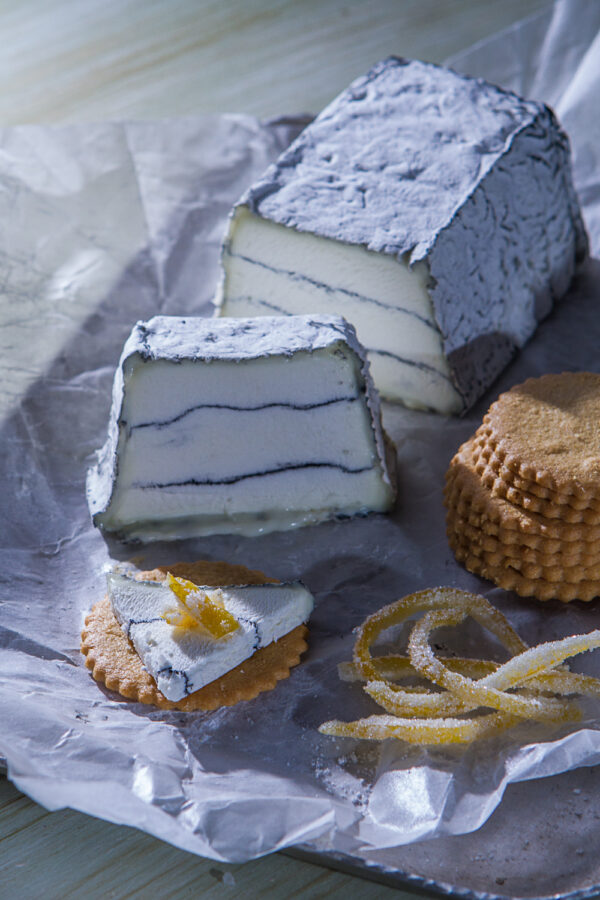 Pete Messmer, head cheesemaker at Lively Run Dairy in New York's Finger Lakes region, said they immediately lost 50 percent of their business when the lockdown started in mid-March. Fresh chevre accounted for about 40 percent of their total sales, and 60 percent of that was in bulk packages to restaurants. Now, they've switched to producing more aged cheeses with a longer shelf life, and had to quickly find additional aging space to keep up. He said they have been helped by distributors who pivoted to direct customer sales, although that translates to a lot more time and labor spent packaging cheese for retail, whereas in the past, they sold many more whole wheels.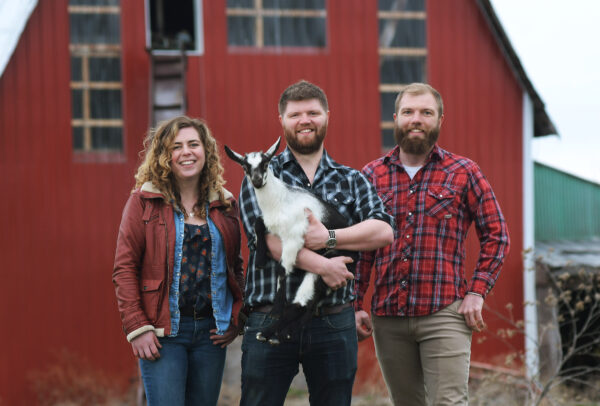 Messmer also started a GoFundMe campaign to help farms and food banks by buying milk that would otherwise have been dumped, due to shriveled up demand from restaurants, schools, and offices, and using it to make cheese to donate to local food banks. They raised nearly $50,000 in four weeks, and have donated about 1,300 pounds of cheese. 
"We've been focusing on fresh cheeses for donations so we can get it out immediately; we don't want to have to age it for a long time because people need food now," Messmer explained.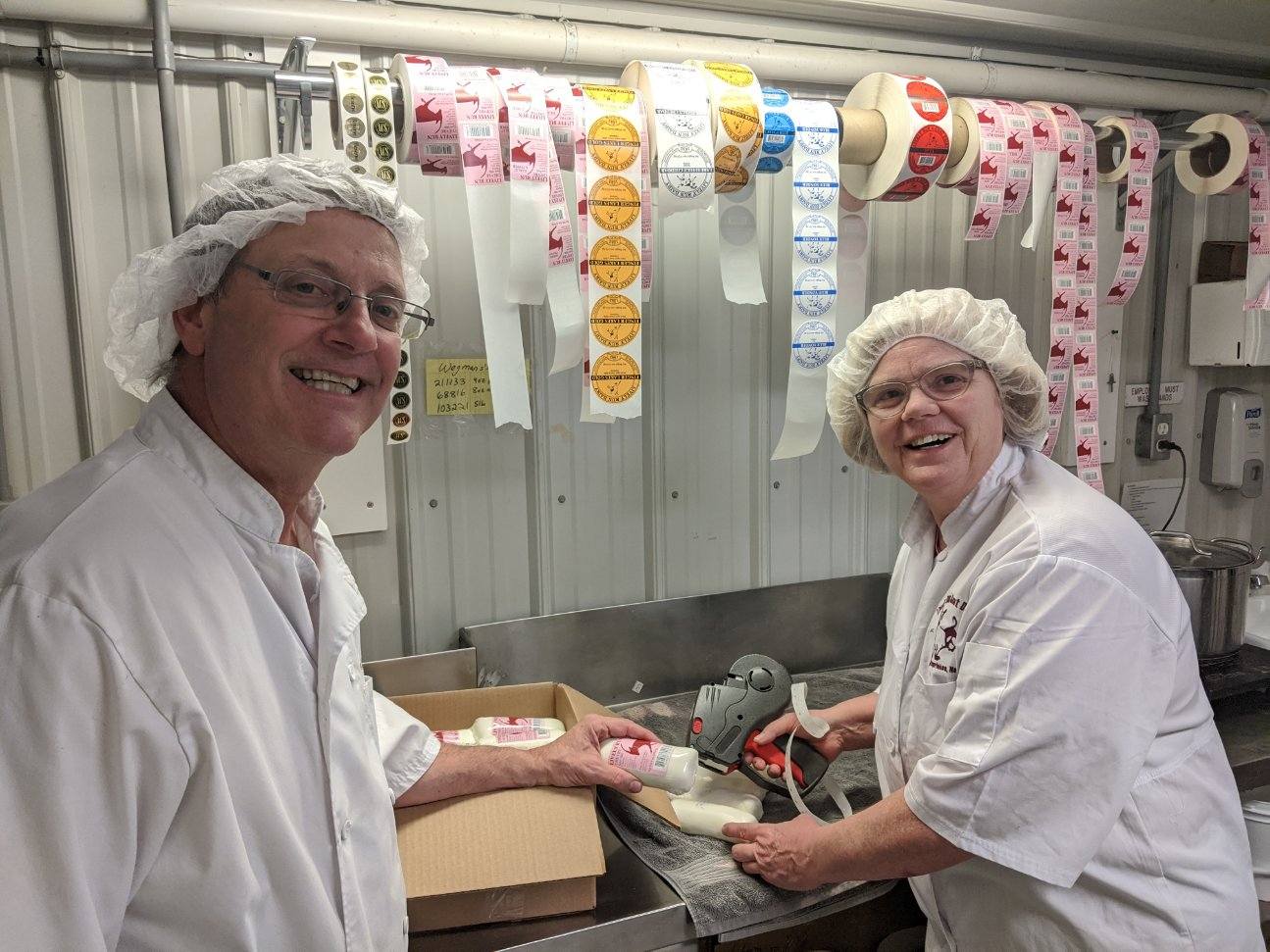 'Choose It or Lose It'
A group of cheesemakers, mongers, chefs, and other cheese lovers recently launched the Victory Cheese initiative to help support and sustain artisan cheesemakers in the United States during and after this crisis. They are working to raise awareness of the struggles the industry is facing, and have developed Victory Cheese Boxes that consumers can purchase to support local makers, cheese shops, distributors, and restaurants.
"The push is to encourage Americans to eat American cheese and to seek out cheeses from small producers," said Yescas, one of the founding members. "Our tagline is 'choose it or lose it.'"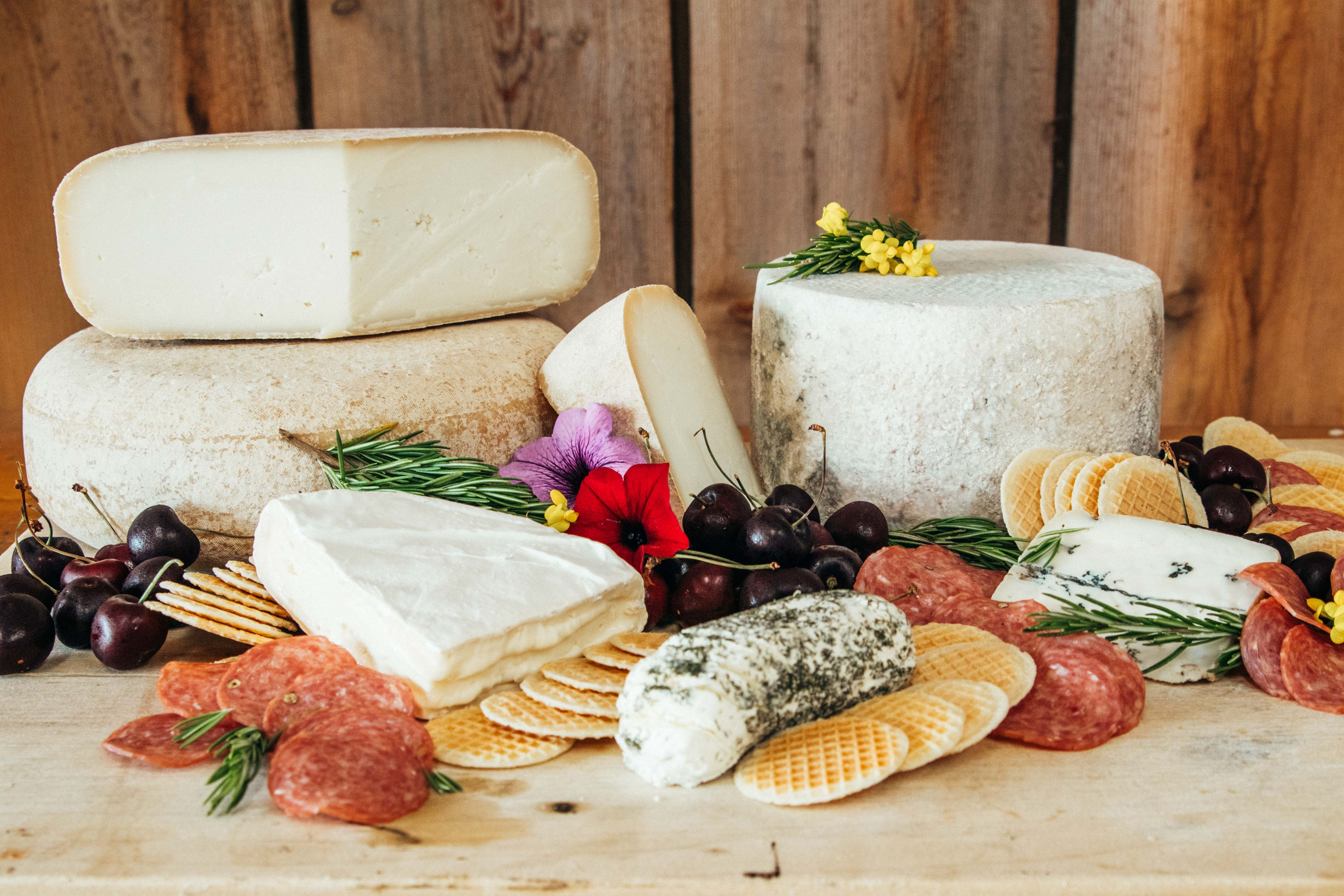 With an increasing number of producers and shops now shipping or delivering directly to homes, plus virtual tastings and classes taking place online, there are many options for incorporating some fine American cheese into your life. For a directory of local cheese retailers and makers, visit Oldwayspt.org/programs/oldways-cheese-coalition/learn/cheese-store-directory.
There's no doubt that there is much to be inspired by when it comes to the evolution of American artisan cheese and the people behind it. 
"The landscape has grown to reflect the personalities of our communities, and that artful expression of the makers, and … American terroir," said Gremmels. "I'm awe-inspired by the evolution of the American cheese movement and its diversity not only in cheese styles, but also individuals." 
"I'm really hopeful that we can persevere collectively together, and we can only do that by promoting and supporting each other through solidarity to our industry and our fellow makers, who are our friends."
Kristine Jannuzzi is a bilingual (English/Italian) freelance writer and social media consultant. Currently based in New York City, she is a frequent contributor to La Cucina Italiana USA; her work also has been published in Culture, The Word on Cheese, Italy Magazine, British Heritage Travel, and Listen Magazine, among others.