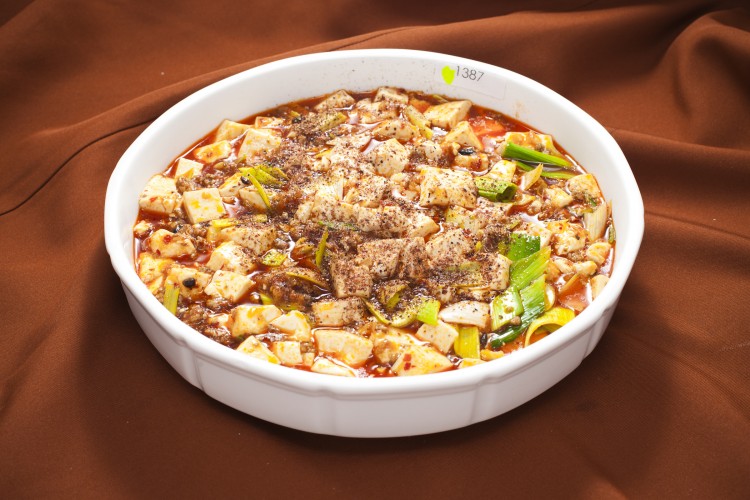 The ancient art of Chinese cuisine was inherited from great emperors and scholars of past who sought to achieve perfection in each of their actions, even with something as commonplace as cooking.
Emperors believed that all the laws of humanity and human society are a manifestation of the Tao. Such was the case for Lao Tze himself, who said:
"Man follows the earth.
Earth follows Heaven.
Heaven follows the Tao.
The Tao follows only itself."
Furthermore, according to "The Yellow Emperor's Materia Medica" the oldest book of Chinese medicine, one should incorporate the principles of good conduct in one's diet, taking into account four fundamental principles: nutrition, supplementation, growth, and balance. This is to demonstrate that principles of diet and cuisine, taken to their highest expression, should be assimilated to the principles governing Heaven and Earth.
When trying food from another country, it is always good to know about and have an understanding of the culture, its principles, and history, as these influence its cuisine.
It is stimulating to find out about dishes that differ so much from those we use in our own country, about their ingredients, and method of preparation. Moreover, these questions intensify when eating dishes from countries or areas that differ greatly in culture and history to our own, as in the case of Chinese cuisine.
But as an aid, let us raise awareness of dishes most chosen by foreigners when they eat Chinese food.
No. 1: Sweet and Sour Pork

No wonder this dish is first. This dish knows best how to combine the taste of sweet and sour in the best way, with a bright and colorful sauce that no one can resist.
No. 2 Chicken Gongbao

This dish is eaten all over the world, and on top of that is a classic, popular dish in restaurants in China, too. This dish is made with delicious, spicy marinated chicken, using ingredients like ginger, garlic, green onion, diced peppers, and bamboo shoots.
No. 3: Mapo Doufu

This dish is a stew of cubed tofu in a spiced sauce, with ground meat. Possibly the best variation of this dish is the Sichuan style, which is characterized by being very spicy. In effect, this dish is on the list of one of the most preferred by foreigners because of its spiciness.
No 4: Wonton Soup

These stuffed dumplings are eaten alone or in a soup. This dish is known to have a texture and light taste that makes digestion easy on the stomach. Basic ingredients are chicken and/or pork in a thin dough wrap, green onion, and pepper, and may also have cabbage and noodles.
No. 5: Jiaozi

Jiaozi are Chinese dumplings. There is a saying in China, "When eating well, there is nothing compared to jiaozi." This touches on the weight and recognition this dish gets in Chinese cuisine. It encompasses the essence of Chinese culture, and is a dish that is fit to represent China. That is because these dumplings are very easy on the palate, given the variety of fillings that exist.
No. 6: Spring Roll

This dish is a big hit and among the most popular with non-Chinese because of its freshness. Inside the roll are a variety of fresh vegetables, and on the outside is a fried wrap with a crunchy texture.
No. 7: Chow Mein

Stir-fried noodles, or chow mein, are an all-time favorite, requested in many countries, not just the United States. With a thousand-plus varieties, noodles are stir-fried with chunks of meat and vegetables of all kinds. Mixtures vary by country, and in the East Coast, chow mein refers to the Hong Kong-style, which is a crispy type.
No. 8: Peking Duck

Peking, or lacquered duck, hails from Beijing. It is an original dish that all Chinese and foreigners alike love to eat, for its distinction and history.
Sichuan Mapo Doufu

Serves 4-6
1 15-ounce package of soft or medium cubed tofu, drained well
1/4-pound ground beef
2 cups chicken stock
3 spring onions thinly sliced
3 cloves of garlic, minced
2 tablespoons soy sauce
1 tablespoon of black bean sauce
2 tablespoons Sichuan peppercorns
1/2-teaspoon of sugar
1/8 teaspoon of salt
1 4×4 piece of kombu seaweed
Vegetable oil or pepper oil
Sesame oil
Grind peppercorns with mortar and pestle or electric grinder; set aside.
Add 2 tablespoons of vegetable or pepper oil into hot skillet on medium heat.
Add garlic and fry for 30 seconds, careful not to burn.
Stir in ground beef and cook mixture for about five minutes or until brown. (Asian pepper oil is usually made with Sichuan peppercorns, but any spicy chili pepper oil will work.)
Add black bean paste and only half of the sliced green onions, stirring mixture well, cooking for about four more minutes.
Add chicken stock, peppercorn powder, salt, sugar, and kombu to beef mixture and lower heat to medium-low. Cover pot and braise until meat is well-done and tender, about 40 minutes.
Uncover pot, raise to medium heat, add tofu cubes and simmer for 10 more minutes until completely warmed through. Remove piece of kombu and throw away.
Serve in bowls, drizzle a tiny amount of sesame oil, and garnish with cut spring onions, and chili oil.
Everyone has varying tolerances for spicy foods. You can serve white rice in a separate bowl for those who need to control the heat on their palate. Sichuan peppercorn produces a spicy electric-like tingle. Enjoy!
The Epoch Times publishes in 35 countries and in 21 languages. Subscribe to our e-newsletter.