The best getaways provide not just new experiences but also the comforts of home. Nothing provides quite the same richness of experience as bed-and-breakfasts—they're usually family-owned, always managed with care, and often have some historical significance.
B&Bs were the way to "live like a local" long before the dawn of Airbnb, and their intrinsically intimate atmosphere and personal encounters with innkeepers are part of the appeal.
Arguably, there's never been a better time to seek out a getaway with a bed-and-breakfast as your landing pad. According to Maria Coder, founder of Bed & Brunch PR, a publicity firm specializing in boutique hotels and B&Bs, "Staying at a bed and breakfast right now seems to be among the safest options available to travelers."
Why? Coder notes that since B&Bs are smaller than hotels, there are fewer people from the get-go.
In addition, she said: "The people that run the inn know their areas very well. This means they know where to go, and where they might decide not to go—valuable advice for someone popping in for a few days.
"Most innkeepers live at their own property, so their attention to detail is likely to be very high. They don't want you to get sick and they don't want to get sick either. This inn is their livelihood."
There are plenty of reasons to book a B&B stay, but deciding on a bed-and-breakfast can be more difficult than it seems—picking an inn that's a good match for you (or fits the needs of your trip) isn't necessarily automatic. And once you start looking, you'll encounter a multitude of properties, all with their own particular brand of charm; deciding on one can start to feel impossible.
"In this lingering time of COVID, I suggest before you look for where to stay to take a moment to think about the top two or three things you need to feel content and safe with where you're going," Coder advised. "Are you prioritizing being able to eat all meals in your room? Are you after many outdoor activities to avoid any potential indoor hazards? Once you can say to yourself, 'I want this and I don't want that,' then start looking online. This will help you more quickly gauge if a property is right for you."
Below, find a selection of particularly enchanting inns—stays with historical significance or noteworthy for their unique offers—that are worth a trip on their own merit. (Note that Caldwell House, Stanford, and BlissWood are clients of Coder's.)
Concord's Colonial Inn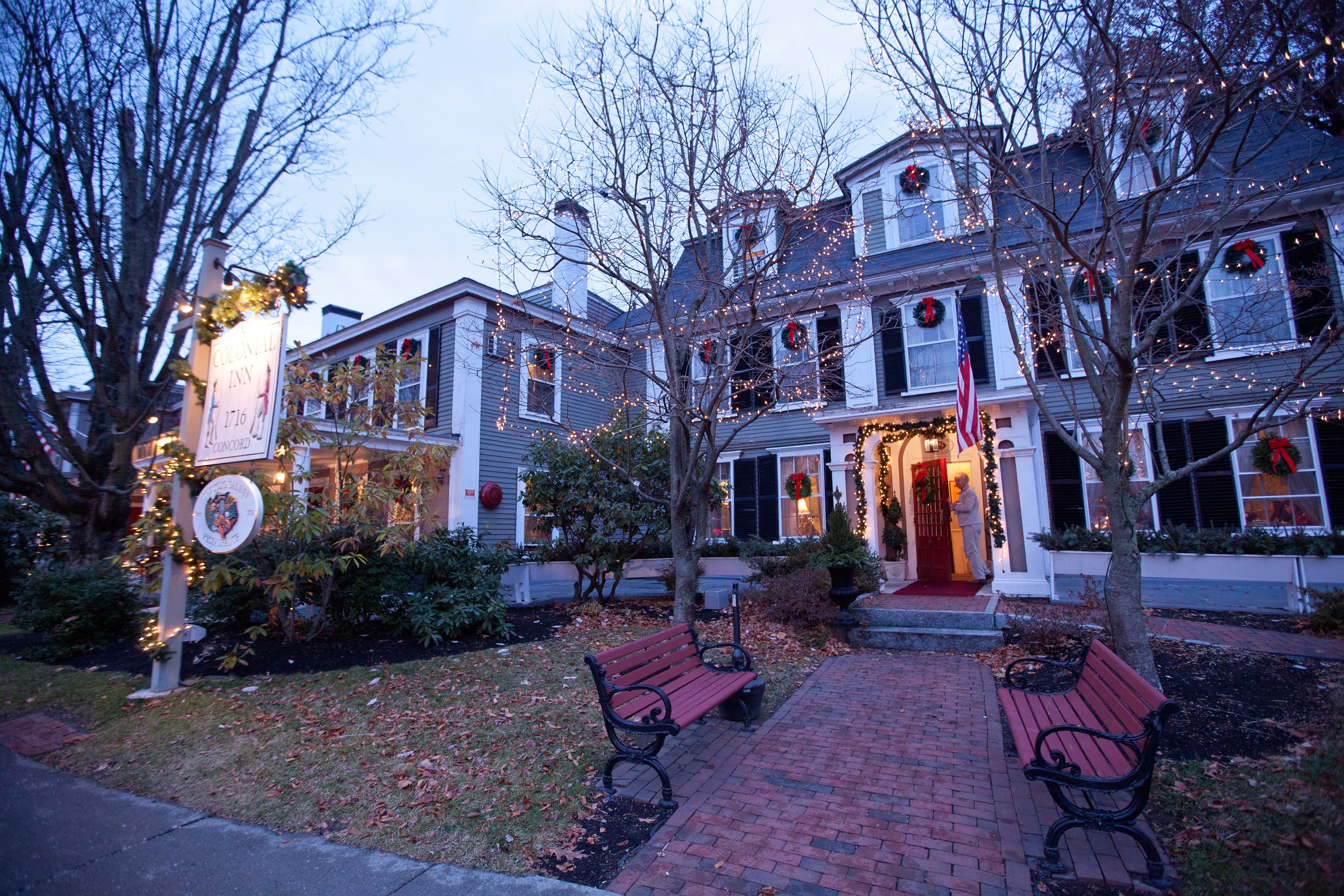 Located in Concord, Massachusetts, only 20 miles from downtown Boston, Concord's Colonial Inn has more than 300 years of history. The original structure was built all the way back in 1716; by 1775, when the Revolutionary War rolled around, one of the buildings was used as a storehouse for arms and provisions. In the mid-1830s, Henry David Thoreau resided here while attending Harvard; the inn in its current form began operating in 1889.
Visiting history buffs will enjoy not only the inn's own history but also its location on Concord's town common (Monument Square), where landmarks of America's revolutionary history abound.
Caldwell House Bed & Breakfast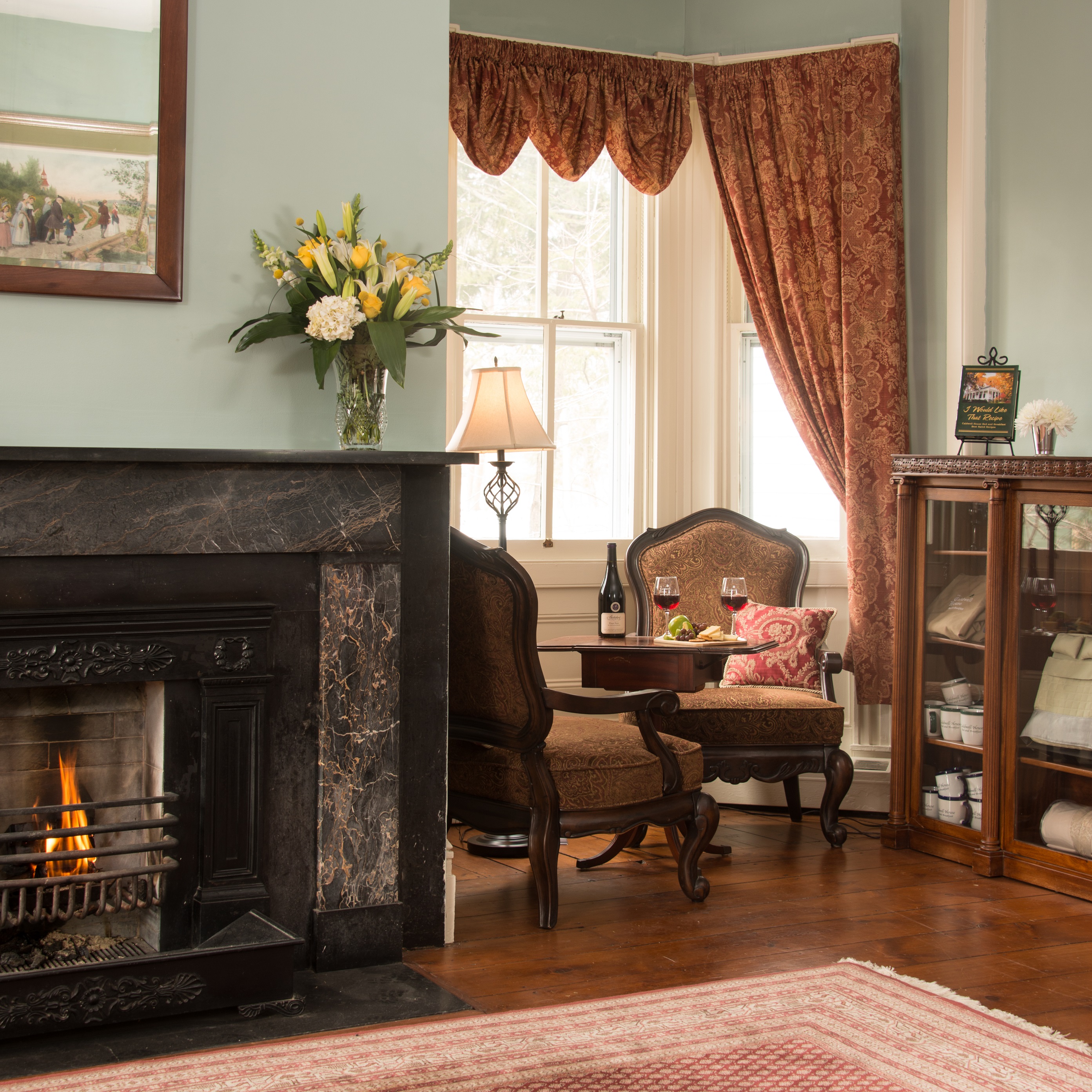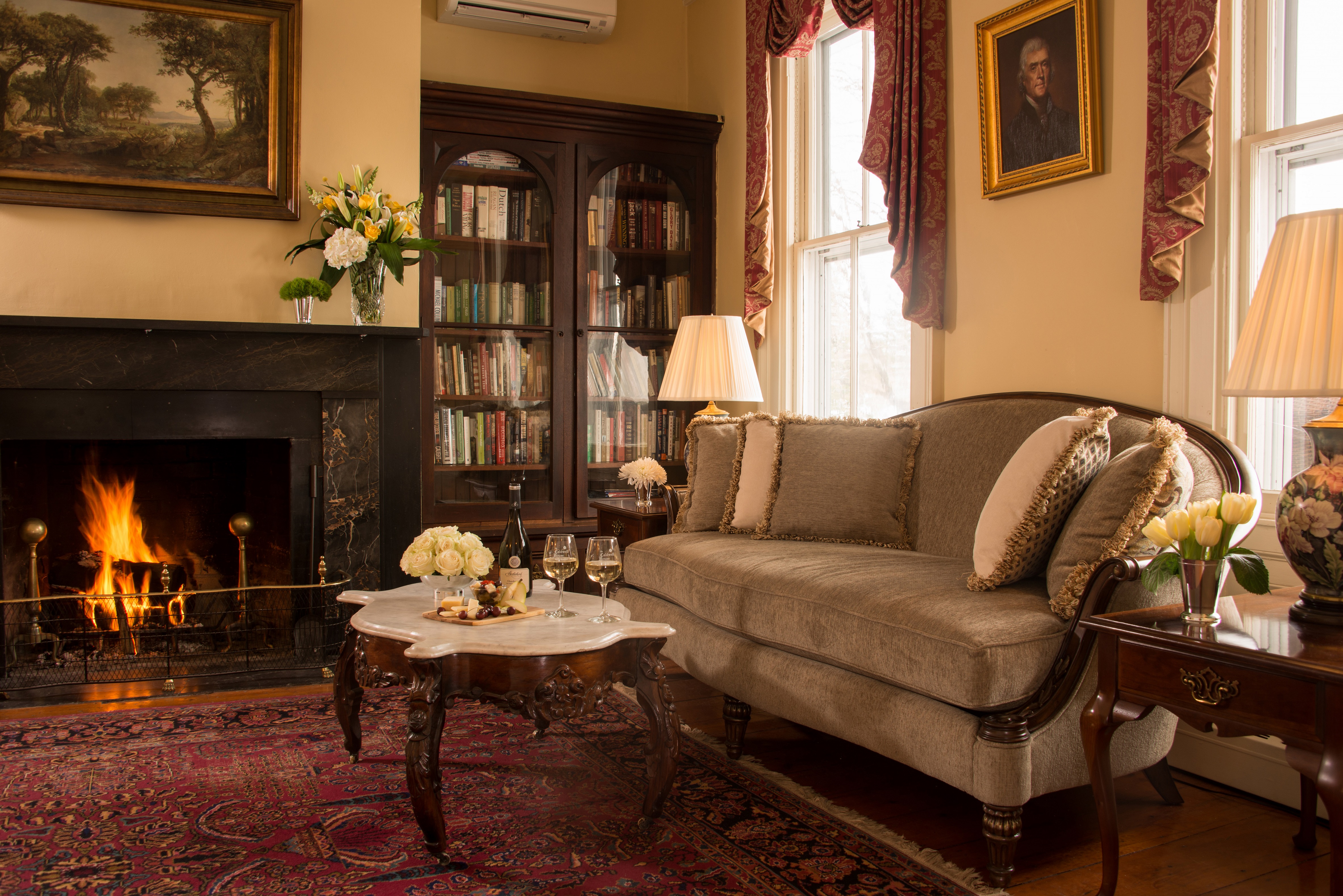 Caldwell House Bed & Breakfast is located in the heart of the Hudson Valley in Salisbury Mills, New York—about an hour north of New York City by car but also reachable via New Jersey Transit (the Salisbury Mills/Cornwall station is less than a mile from Caldwell House, and the innkeepers offer complimentary transportation to and from).
But easy access isn't its main appeal. Instead, guests flock to Caldwell House because it embodies the American dream. The house was originally built by the Irish Caldwell family, who fled to American to escape persecution after participating in the Irish Rebellion of 1798. The family worked multiple jobs in New York to scrounge up enough to replicate the estate they'd left behind in Ireland, opening a general store and various other businesses on their 50 acres of land, and went on to become influential members of the community.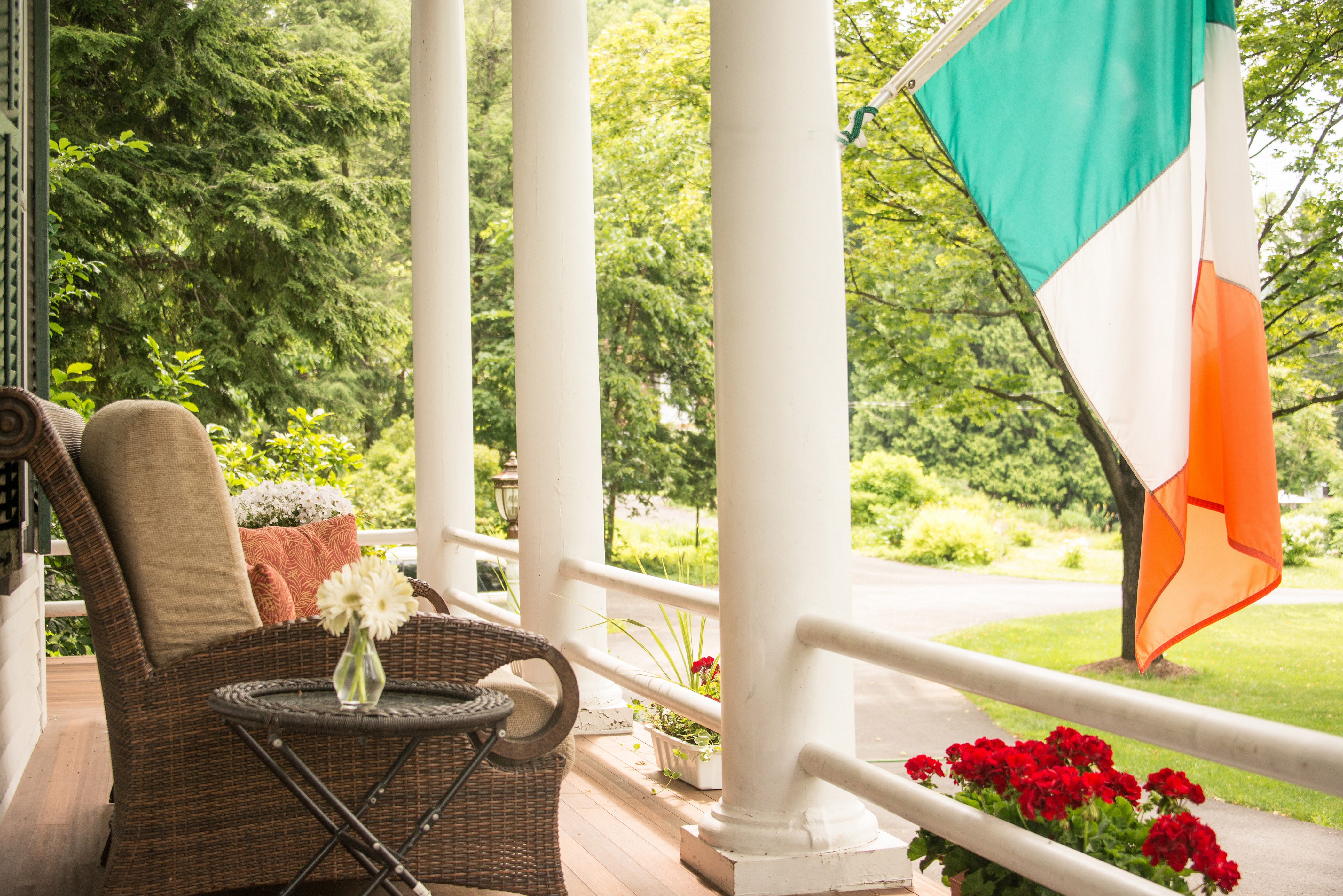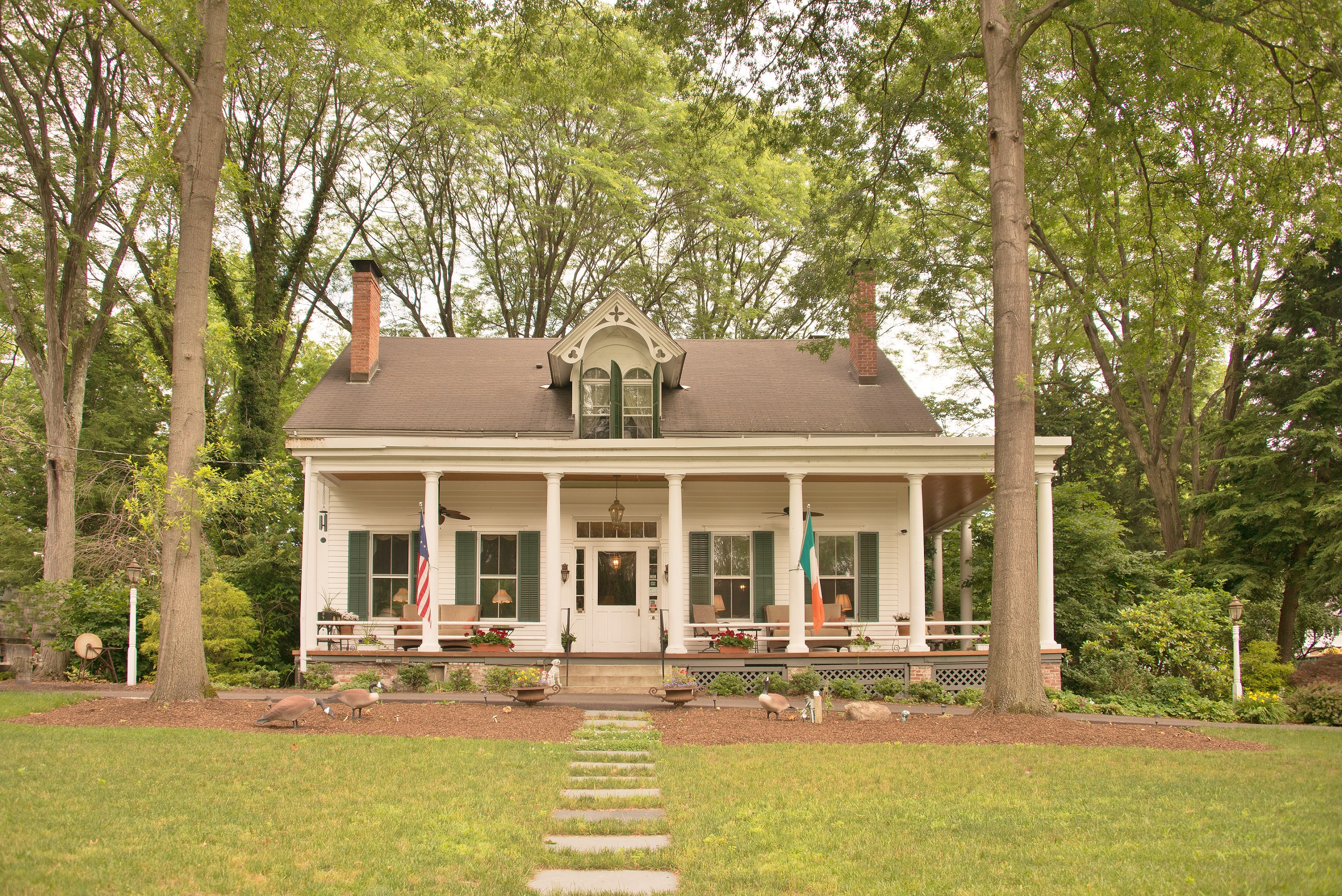 The estate was eventually sold off in portions, but the current owners have made it their mission to purchase as many buildings as they can to reassemble the estate. They now run it as a B&B. Built in 1802, Caldwell House still sports many original features, as well as antiques and original paintings, but also offers today's traveler modern amenities such as smart TVs and free Wi-Fi.
Nearby points of interest include Brotherhood Winery (America's oldest), West Point, Washington's Revolutionary War headquarters, the Hudson River, lots of hiking and biking trails, and even hot air ballooning.
St. Francis Inn
There are many bed-and-breakfast options in Florida's St. Augustine, America's oldest city, but none so Old-World-charming (and walkably downtown) as the St. Francis Inn. Dating to 1791, it's not only the most famous inn in St. Augustine, it's also the oldest. The inn features 19 unique guest rooms and, of course, hosts a gourmet full breakfast each morning. Guests also love the walled courtyard garden, pool, bicycles for exploring St. Augustine, and nightly s'mores by the fire pit.
BlissWood Bed & Breakfast Ranch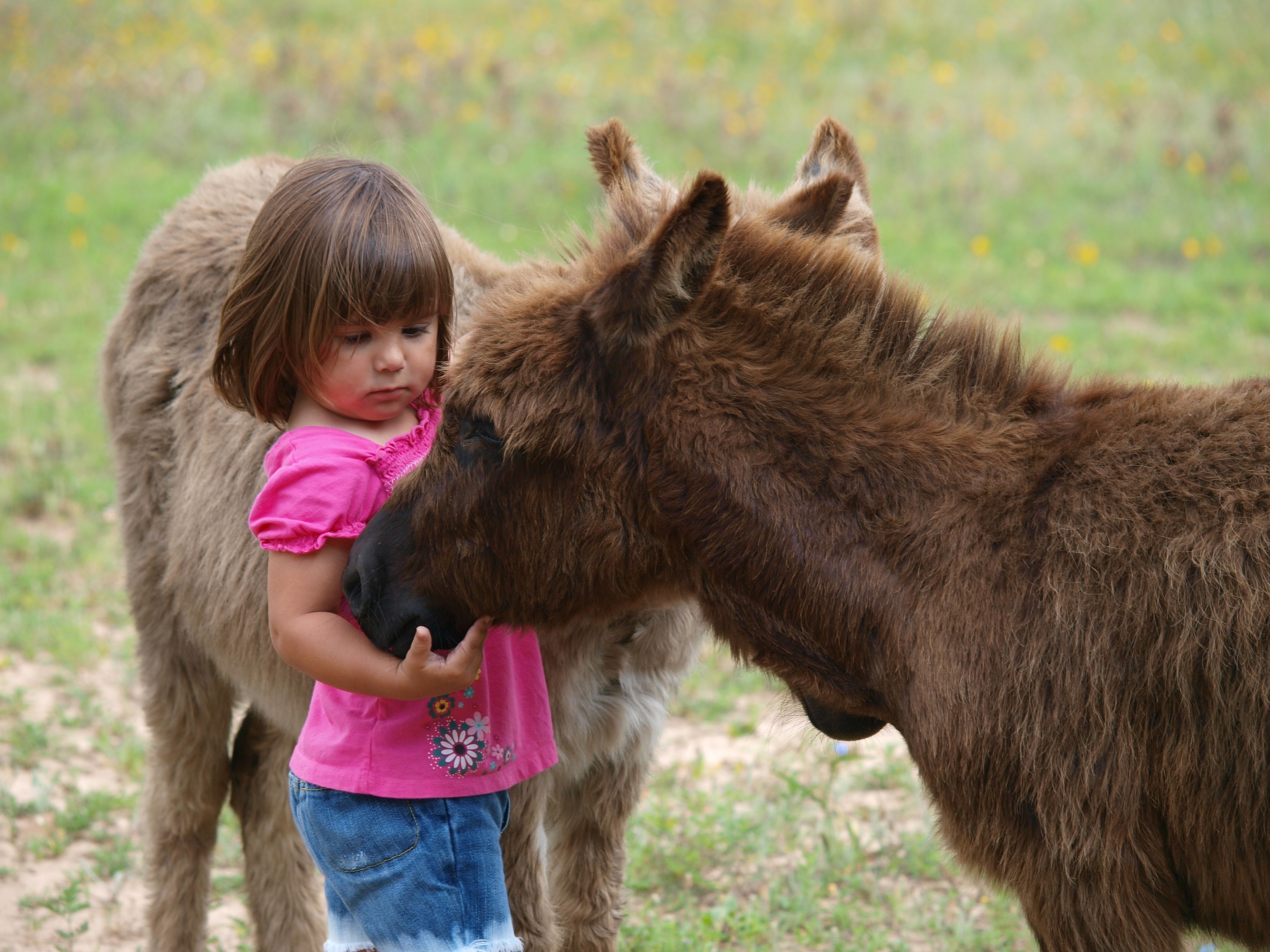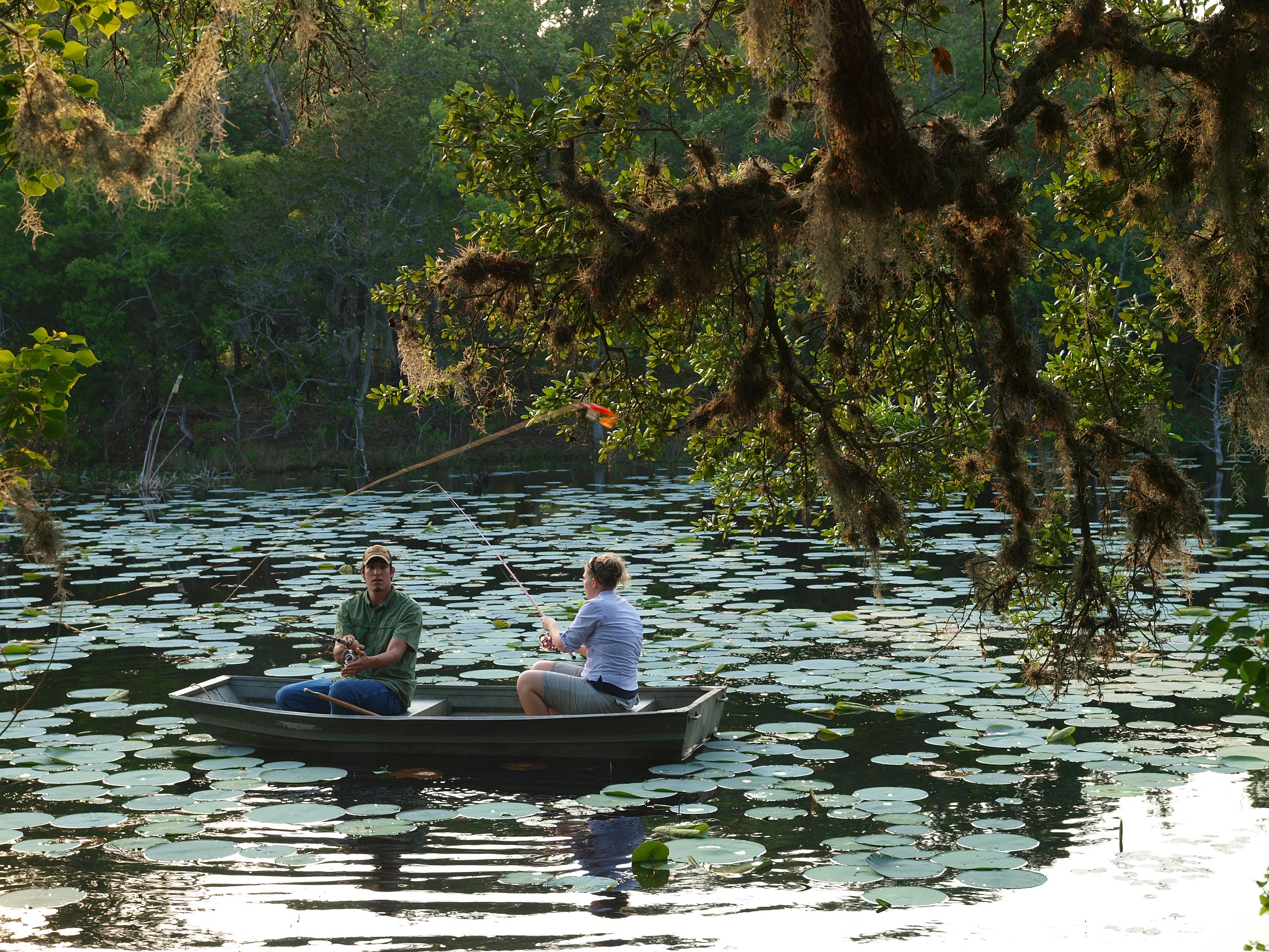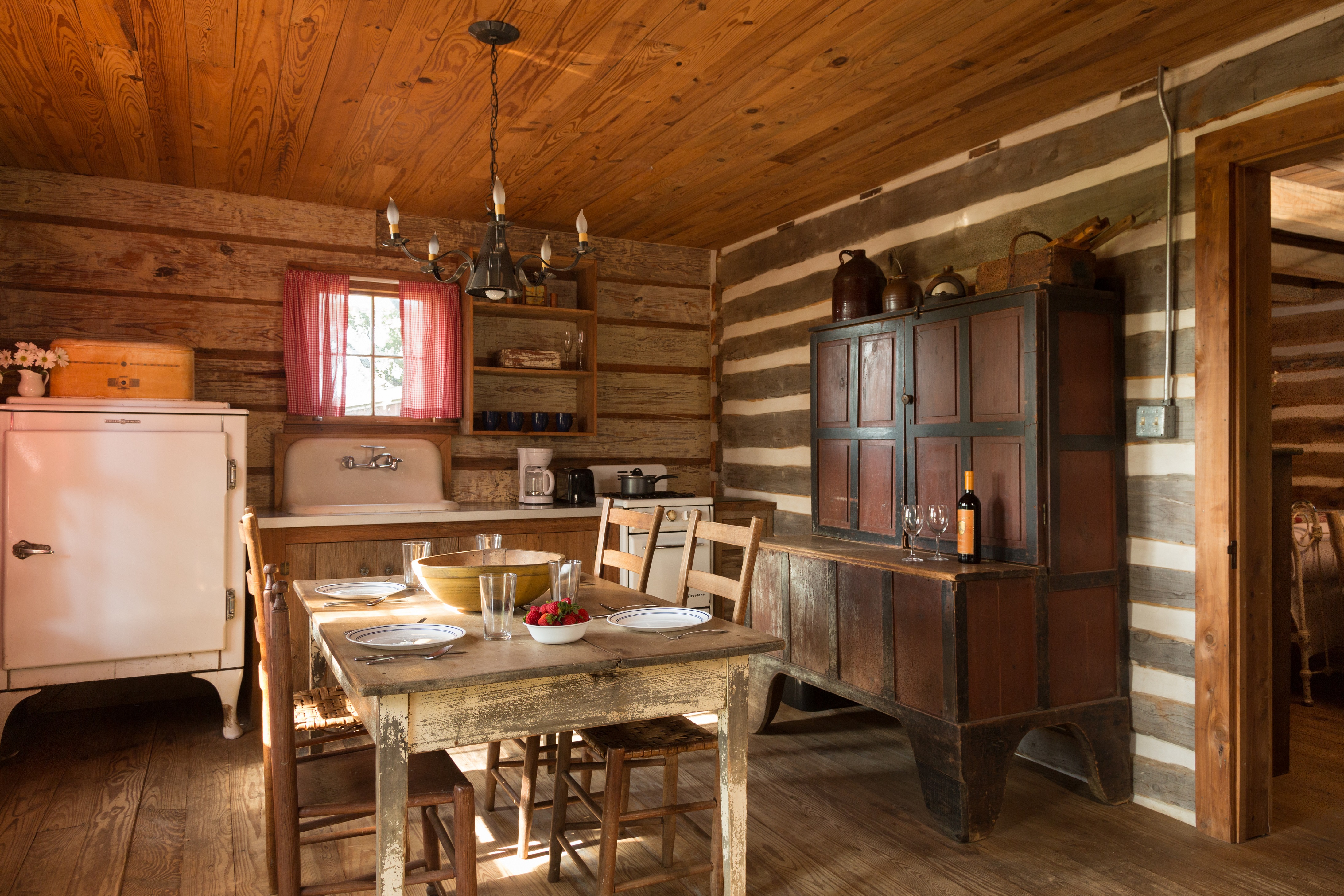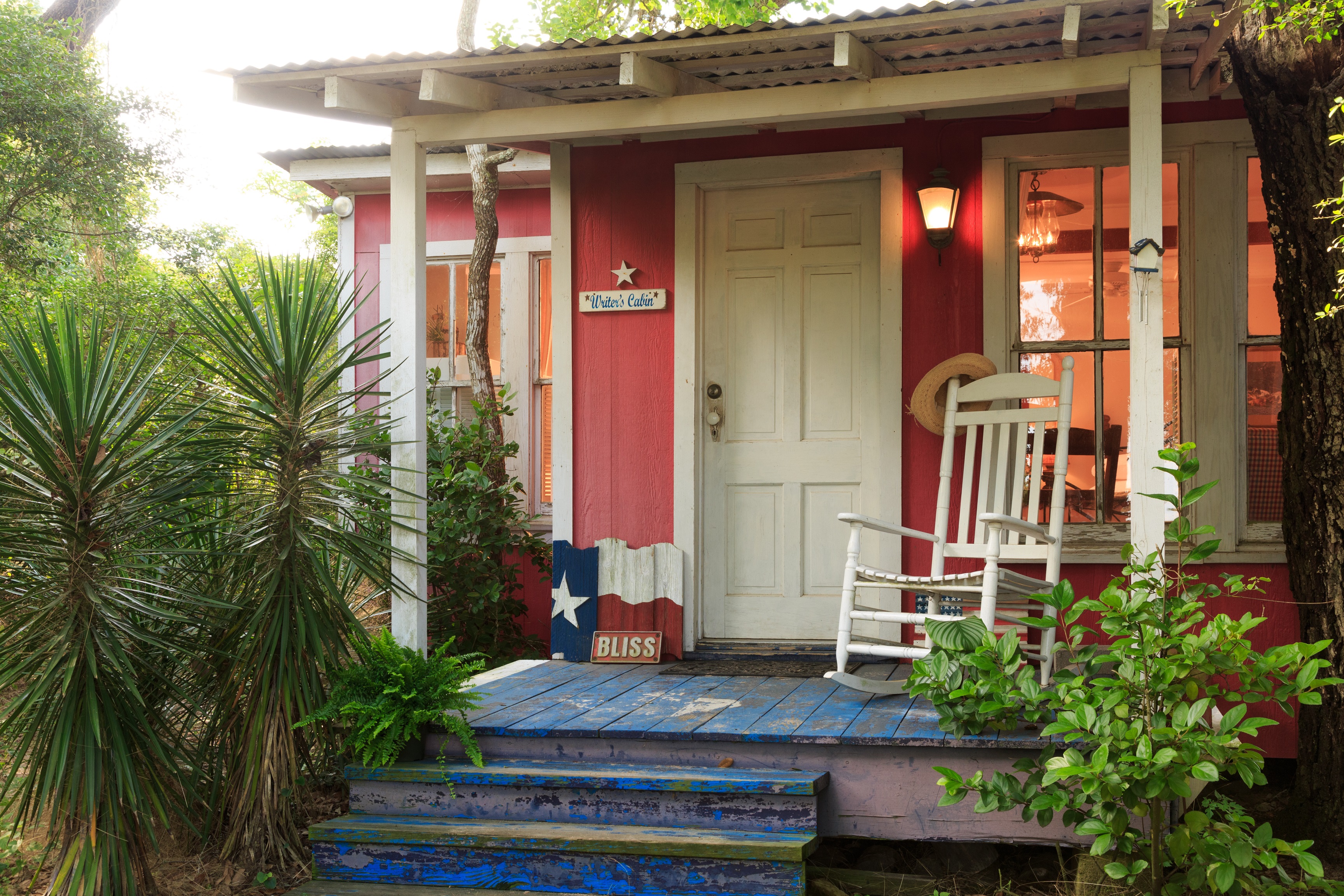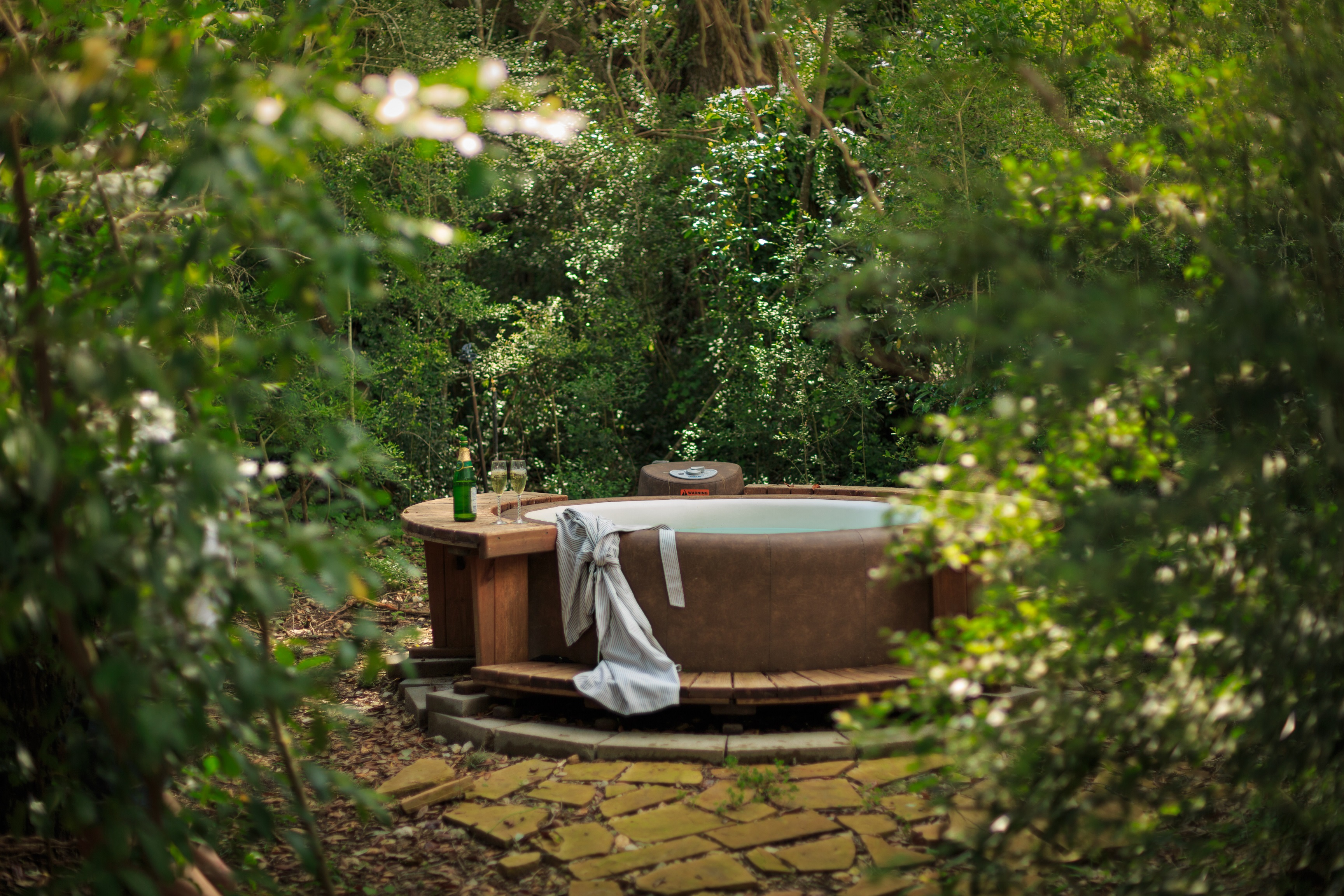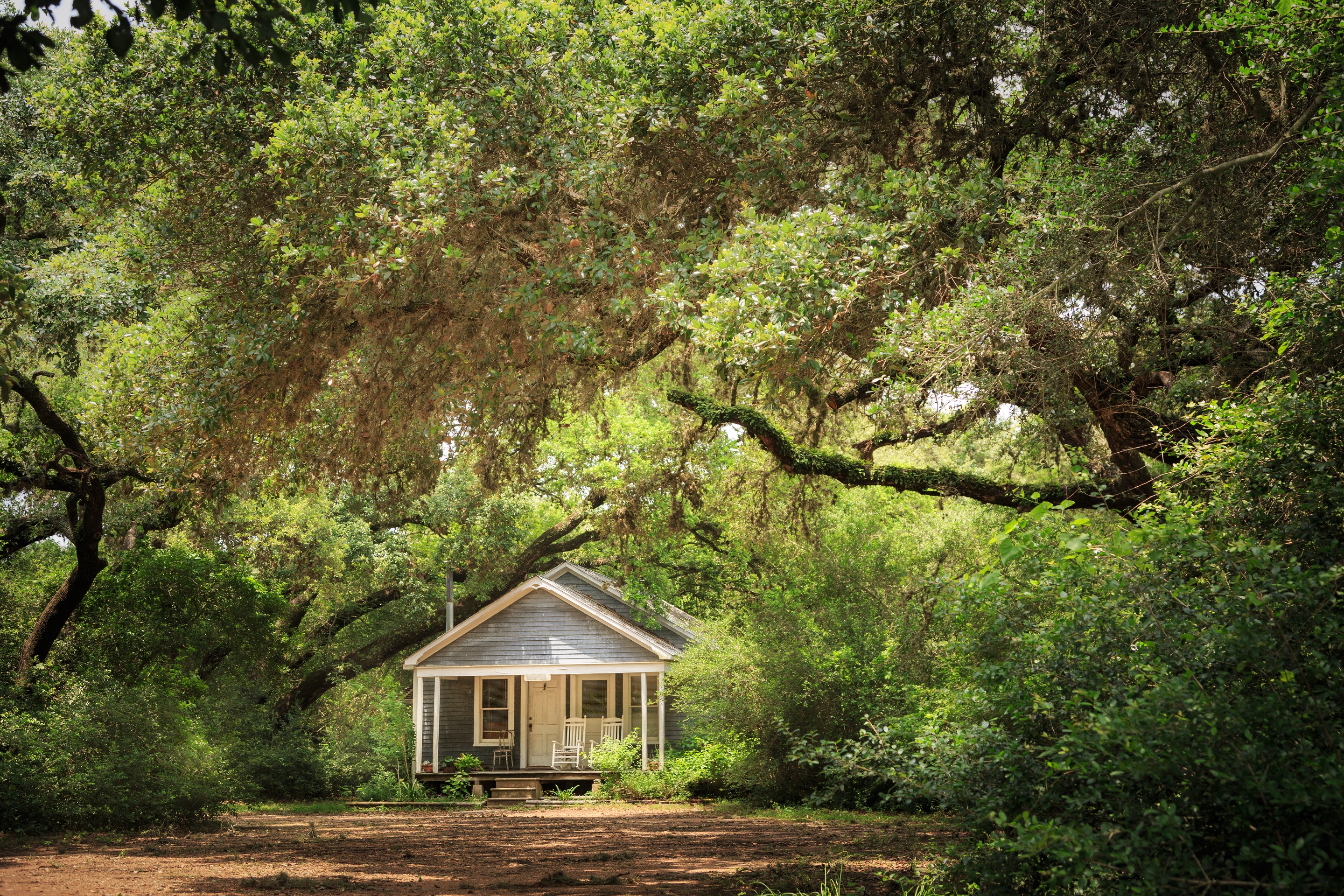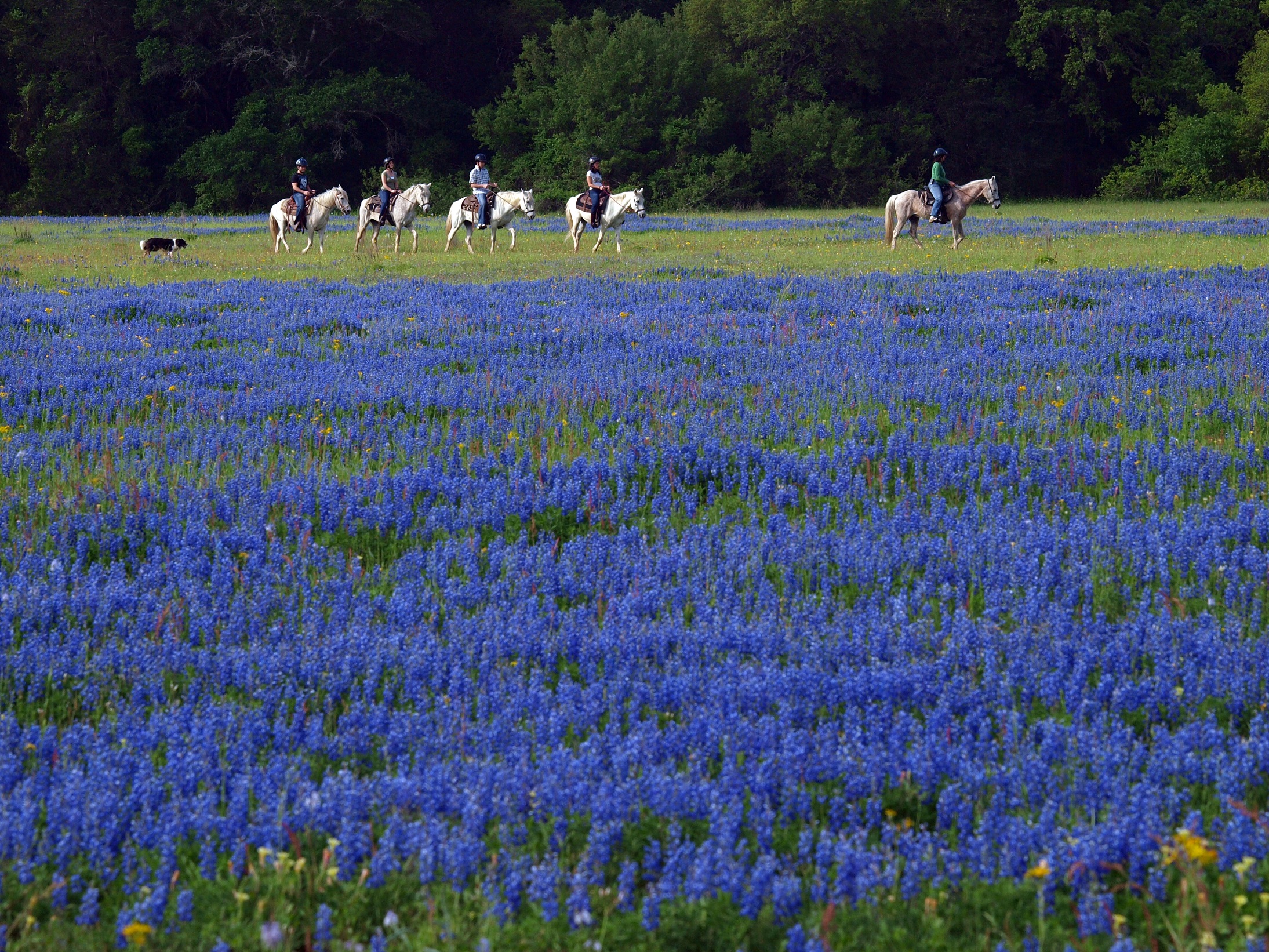 Those looking for a country retreat would be hard-pressed to find better accommodations than BlissWood Bed & Breakfast Ranch in Cat Spring, Texas. It's only an hour drive from Houston (two from San Antonio and Austin, and just under four from Dallas), yet it's a 350-acre working ranch located in the serene countryside with activities such as horseback riding, campfires, archery, and more. There are cozy-rustic log cabins and cottages to stay in as well as glamping options.
Stanford Inn & Resort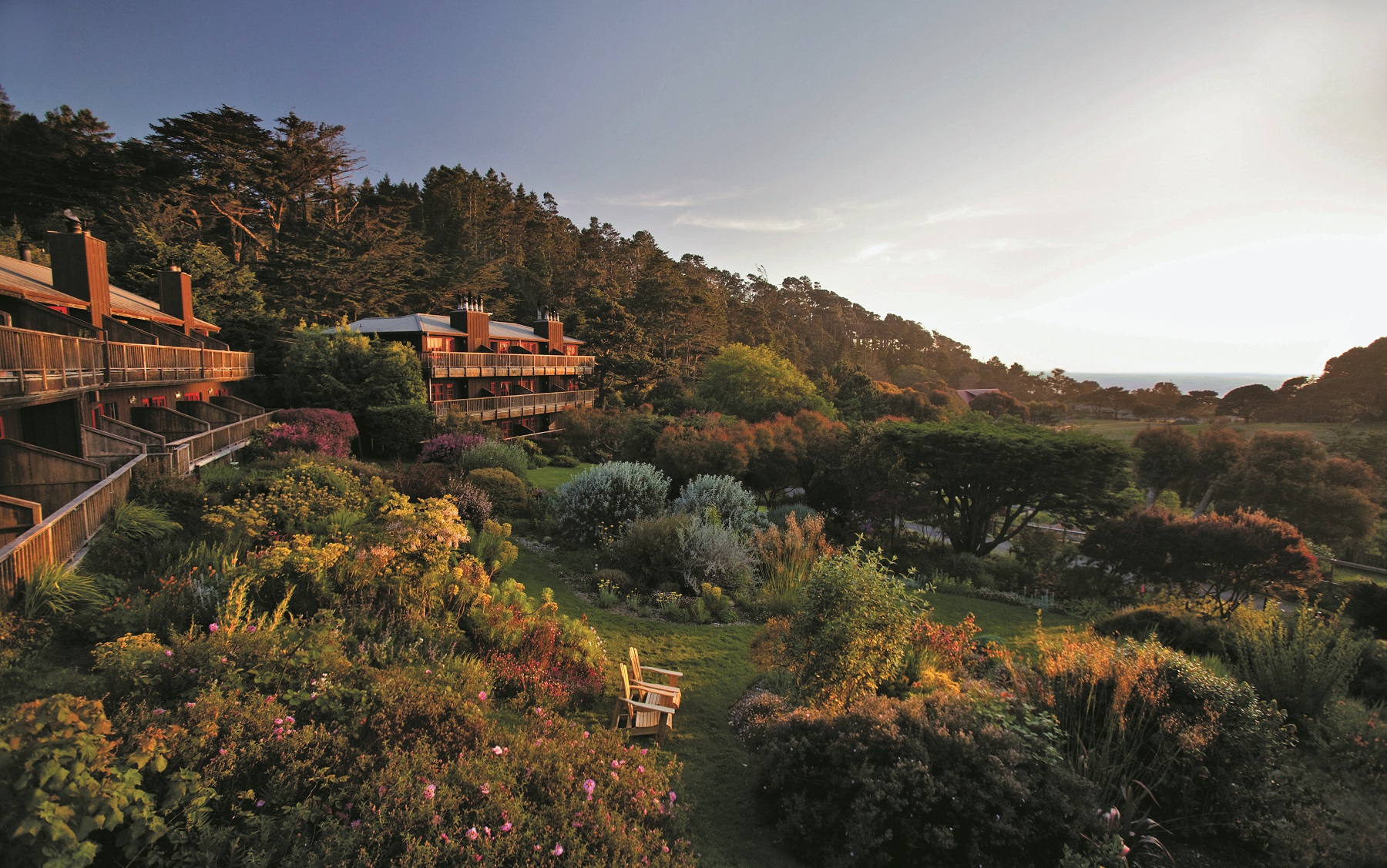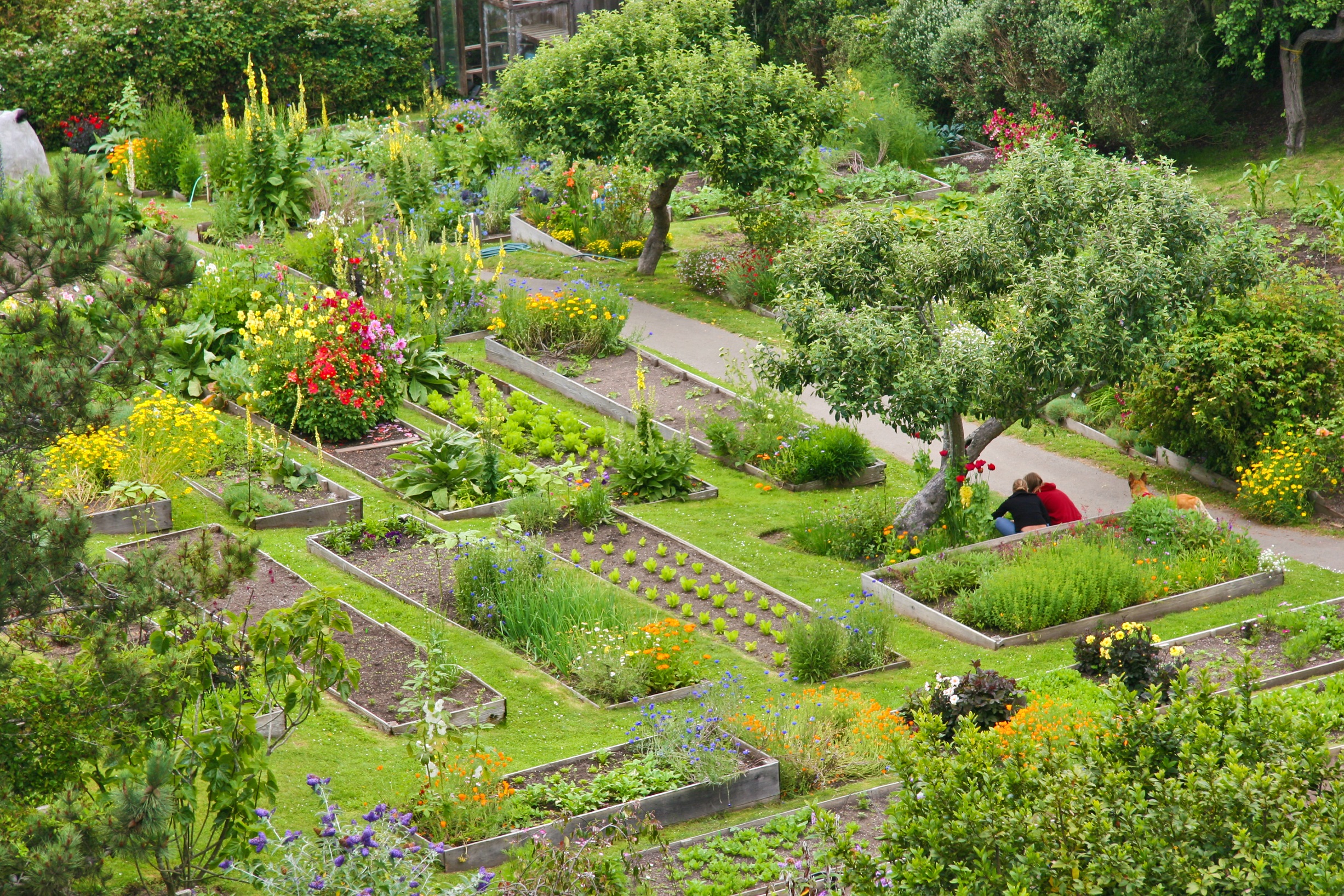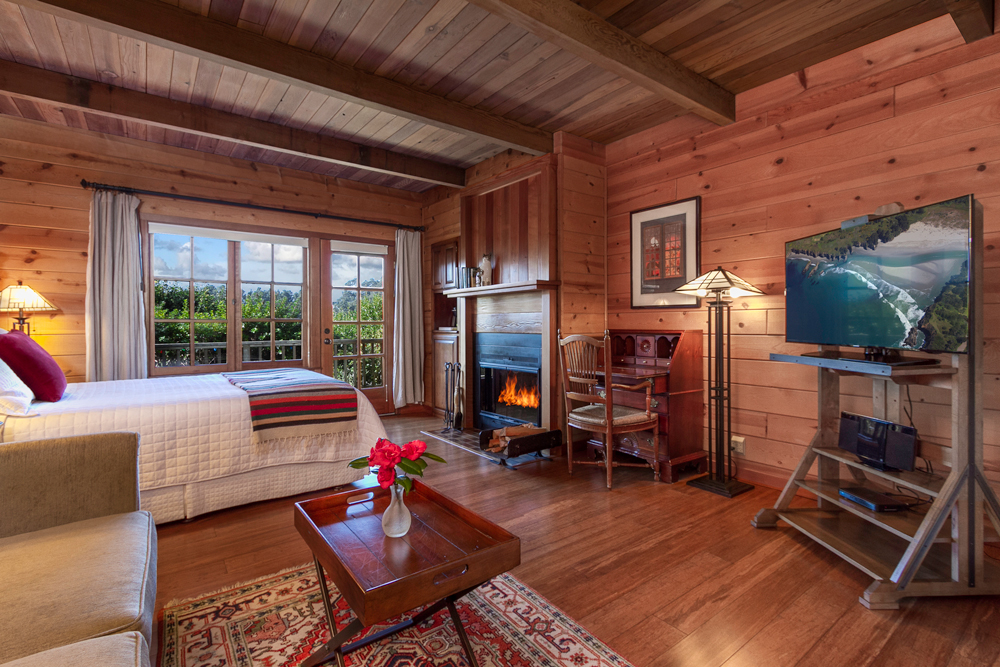 For something different—and perfectly Californian—venture to Mendocino to stay at the Stanford Inn & Resort, located in a meadow overlooking Mendocino Bay. The main draw of this family-owned and -operated spot is that it's entirely plant-based and even grows its own food on its own organic farm. Onsite Ravens Restaurant has won awards for its gourmet vegan eats.
To complete the experience, there's also an indoor saltwater pool and wellness center with Chinese medicine, nutrition, and cooking classes; the educational farm, where guests can learn how to sustainably grow a complete diet in the smallest amount of space possible, is another highlight.
John Rutledge House Inn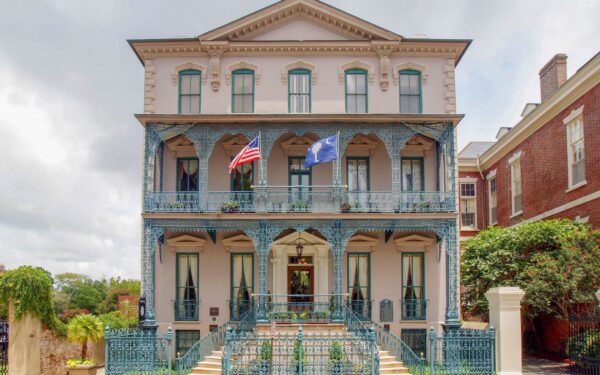 Dating all the way back to 1763, John Rutledge House Inn in Charleston, South Carolina, is the only home of a signer of the U.S. Constitution that now serves as both a living national historic landmark as well as an inn. Your days here will begin with the delivery of the morning newspaper and end with turndown service; original features and an iconic teal wrought-iron staircase leading to the front door also add to the elegant historic ambiance. There are 19 rooms and suites across the main house and two carriage houses.
Best of all, this inn knows Southern hospitality: In addition to the deluxe breakfast that comes standard with a bed-and-breakfast (which you can enjoy in your room, the ballroom, or the courtyard), the John Rutledge House Inn also offers 24-hour concierge services, afternoon tea and light hors d'oeuvres, and port, sherry, and brandy in the evenings.
Skye Sherman is a freelance travel writer based in West Palm Beach, Fla. She covers news, transit, and international destinations for a variety of outlets. You can follow her adventures on Instagram and Twitter @skyesherman.