A sailboat is a wonderful vacation home, equipped with all of the comforts of home and an ever-changing "front yard" as you explore beyond the horizon. While these yachts all have engines, use the sails for the ultimate connection with nature.
Sail-Powered Superyacht
Perfect for entertaining large groups, this yacht features a spacious cockpit equipped with a large overhead that can be opened to let in the sunshine or closed to provide shade. It's available with up to five staterooms and three bathrooms down below and served by a well-appointed kitchen and dining area accented with leather and oak or teak surfaces.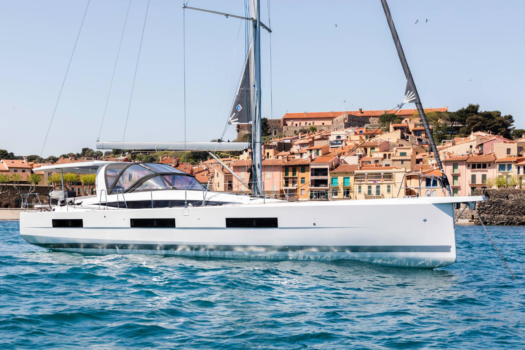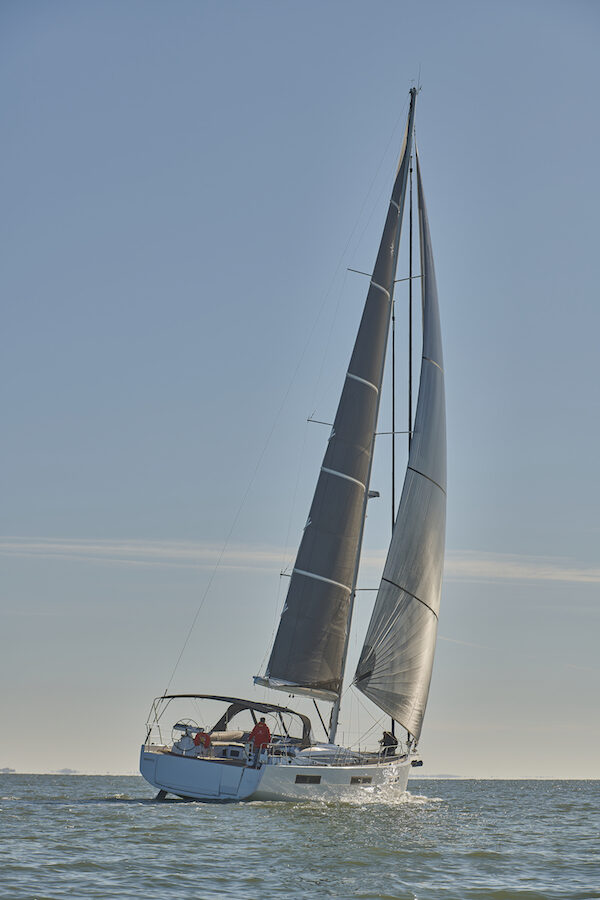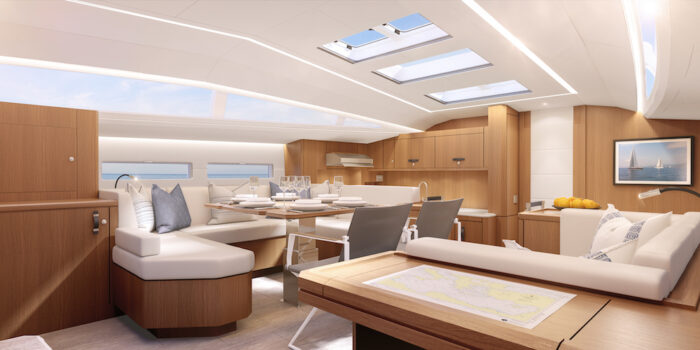 Bring the Whole Crew
This 60-foot vessel can be handled by just two people, yet has up to four cabins, making it perfect for couples who sail with a lot of company. The main suite is set aft for privacy. An integral "garage" for a small inflatable boat is a notable feature.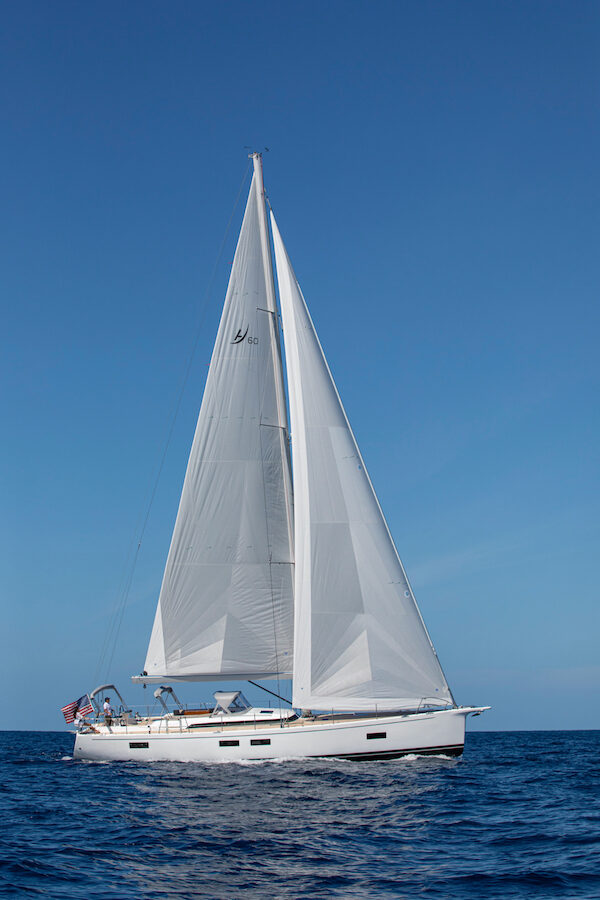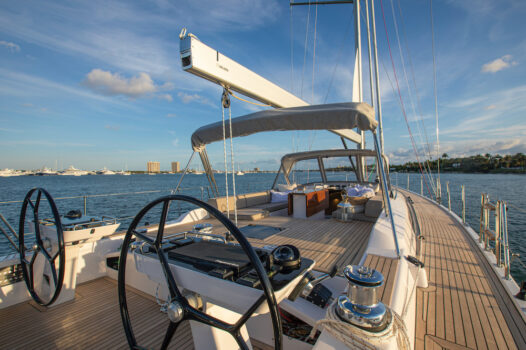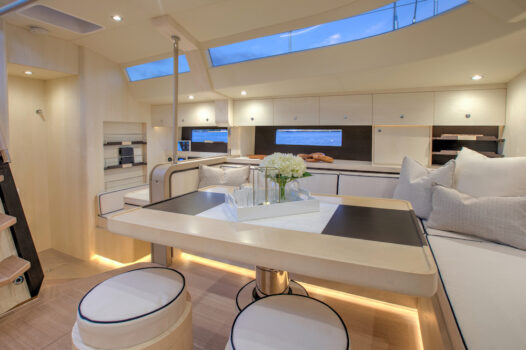 2 Hulls Are Better Than 1
The twin hulls of this jacuzzi-equipped floating pleasure palace ensure comfortable cruising. The flybridge and salon make full use of the wide beam. Layouts with up to six staterooms are available.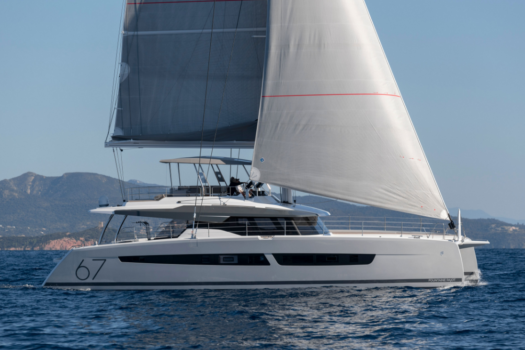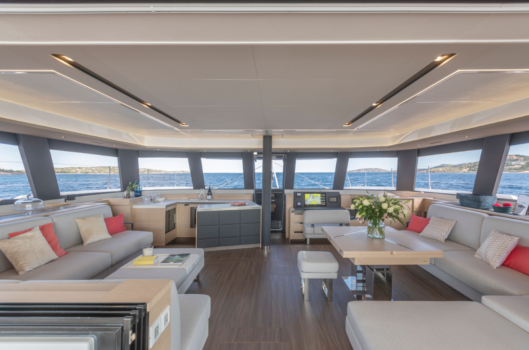 Fast Company
This updated classic design conceals luxurious accommodations for seven people or more, plus an aft swim platform and a storage area for a small inflatable boat. Nautor's racing DNA is evident in the twin helm and wedge deck design.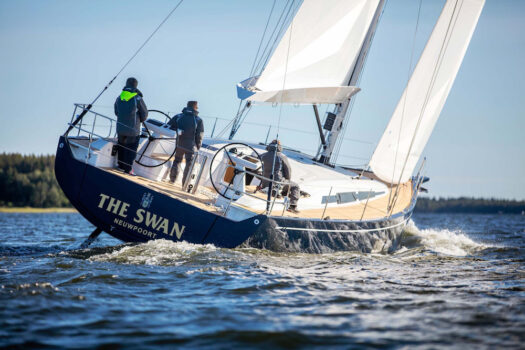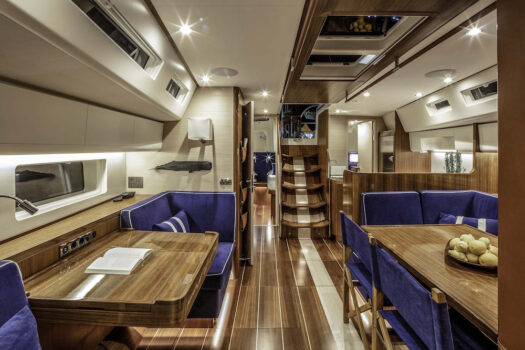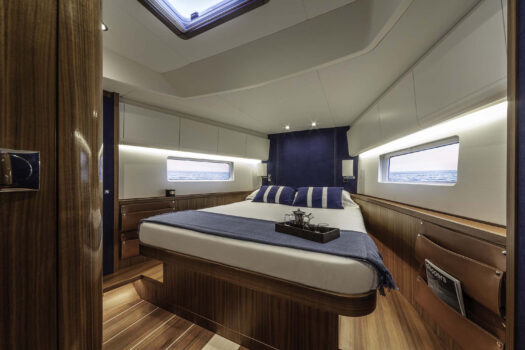 An Ocean Address
With an airy, open layout ideal for entertaining, the cockpit has a fold-down swim platform, twin helms, and seating for eight people. Below, the master stateroom and twin guest cabins enjoy a spacious salon and kitchen.