The Best 10 Mother's Day Gift Ideas for Every Kind of Mom
May 6, 2014 1:45 pm Last Updated: May 6, 2014 1:45 pm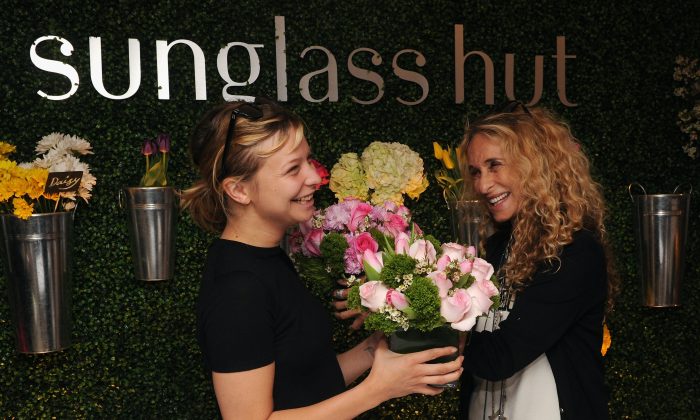 Mother's Day is this Sunday, May 11th, 2014. If you're at a loss for what to get your mother, don't panic, there's still time. Here are 10 gift ideas, from phonographs and vinyls, to gardening tools, to homemade coupons. No matter what your mom likes, you'll find some inspiration in the following Best 10 list. 
1. You can never go wrong with flowers and a card. (That's why it's number one on the list.) And most of the time it doesn't even matter how luxurious the flowers or how expensive the card, it's the thought that counts. 
2. If your mom is the stay-at-home type, get her something for the kitchen, because that's typically the place they spend most of their time anyway, and that's where they like to see some changes. How about a really fun cuckoo clock, or some hanging flower pots that she can hang in the kitchen. How about some colorful place holders for the table, or a nice vase to hold those flowers you're also planning to buy her. 
3. If your mom likes to stay active, why not get her a beautiful bike. Or if she already has one, you can get her some accessories to go with it, like a basket, a pull behind cargo trailer, or one of those nifty tracking devices where you plug in your smart phone and it calculates speed, cadence, power, and heart rate. And if your mom doesn't have a helmet or other safety gear, make sure to get her some. Safety first. 
4. If your mom is old school and likes music, you can get her a rustic phonograph, complete with vinyls of her favorite 70s or 80s musicians. It doesn't need to be fancy, but a nice phonograph or turntable will cost you anywhere from $60 to $150. If she already has one, get her some new vinyls for her collection. 
5. Mom's always love personalized gifts that make them feel like you really put thought into it, so a personalized matching bracelet might be the way to go. This idea is especially appropriate if you're a girl, and you can get matching ones with customized charms or engraving. That way she will always be reminded of you when she wears it. 
6. Mom's always like to reminisce and remember the good ol' days when their kids used to give them hugs and kisses and were always around. So why not go pick out an old photo of a precious moment you shared with your mom when you were little, blow it up into a big poster, and frame it. The movie scene I'm thinking about here is when Sarah Jessica Parker unwrapped the framed family photos in "The Family Stone" and Diane Keaton gasped. Ah, that scene was so beautiful. 
7. If your mother is an outdoor enthusiast, how about getting her some gardening tools. If she lives in the city, do not despair. You can get her some home herbs that come in sets that she can grow indoors. There are also plenty of creative ways to pot plants and grow food in the city. 
8. If you have time to spare, you can of course venture to try and make a gift from scratch. Food sometimes does the trick, especially a really nice 3-course meal. Or you can go the crafts route, and make a card, make a photo album, or a quilt! Does anyone remember that scene from "Stepmom" when Susan Sarandon hands over a quilt with baby pictures of her son and daughter to them for Christmas? Adorable.
9. If your mother is a collector of sorts, get her a nice jewelry box, or a keepsake box where she can store photos or other memorabilia, even postcards or stamps (if that's still a thing). Most of the boxes are easy to decorate or personalize, and they're pretty cheap too. 
10. Last but surely not least, you can give your mother some homemade coupons that will allow her to claim spending quality time with you. But if you really want to impress her, and you know what she likes, suggest some activities to do together, like: bake a cake together, spend some time shopping, spend some time gardening, go to the museum, go on a hike, it almost doesn't matter, because more often than not, mom's just want to spend time with you. 
Happy Mother's Day!