Between the leaf-peeping opportunities, cozy vibes, and red-brick streets, autumn in New England is arguably the ultimate expression of the beloved season. And even amidst a global pandemic, the city of Boston—one of New England's oldest and finest—remains a desirable place to visit, not only for its stunning fall colors but also its cuisine and culture.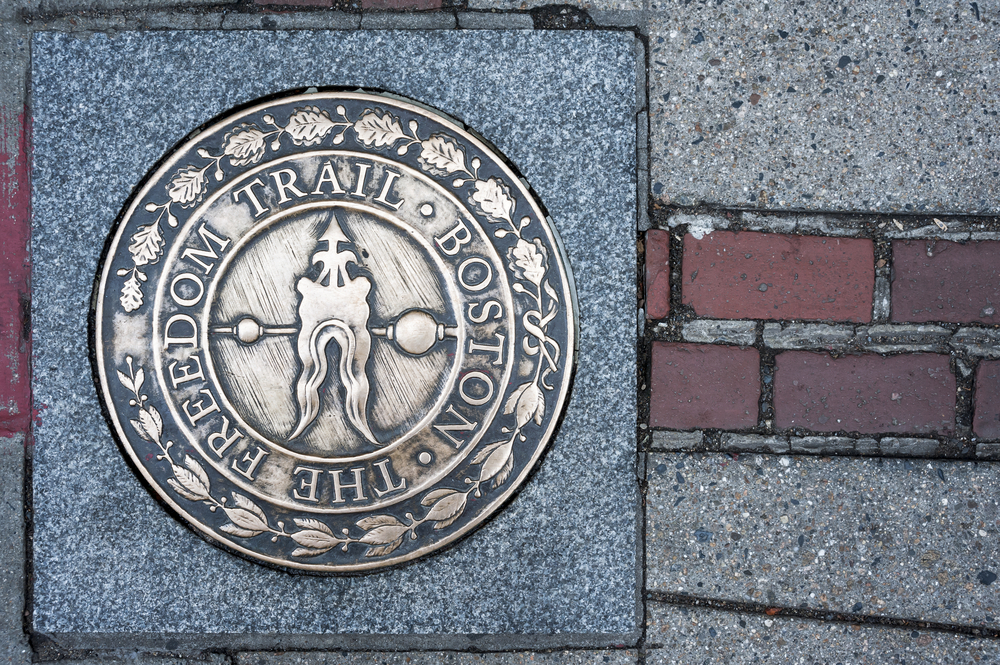 The Heart of the City
For the best of fall within the city, start at its heart. Use your own two feet to wander Boston Common, Boston Public Garden, Beacon Hill, and Back Bay on foot. These public parks and historic neighborhoods are all in the same area, each picturesque in its own way. If you go nowhere else on a fall visit to Boston, ensure you at least hit these spots.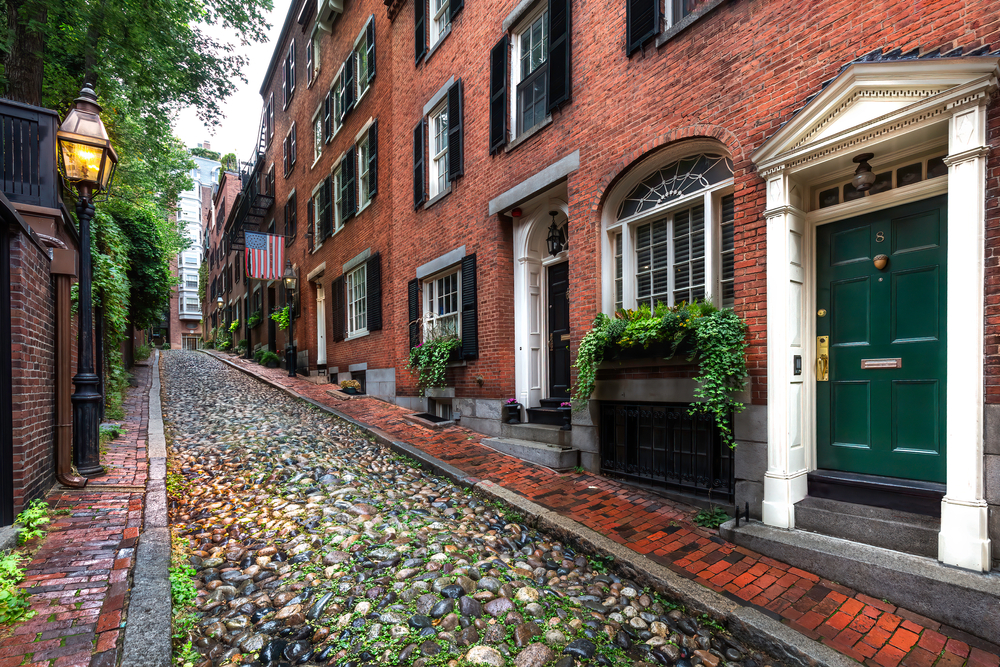 Expect charming brick townhomes, changing leaves, and scenery straight out of a storybook. The air is chilly and crisp, but the warm tones of the leaves as they shift from green to yellows, oranges, and reds will provide ample cheer—as will a seasonal latte sporting art to match, like the impressive jack-o-lantern I received at Japanese-inspired Ogawa Coffee. Boston is best strolled with a warm beverage in hand, so plan a pit stop at any of the city's numerous craft-coffee shops before you hit the streets.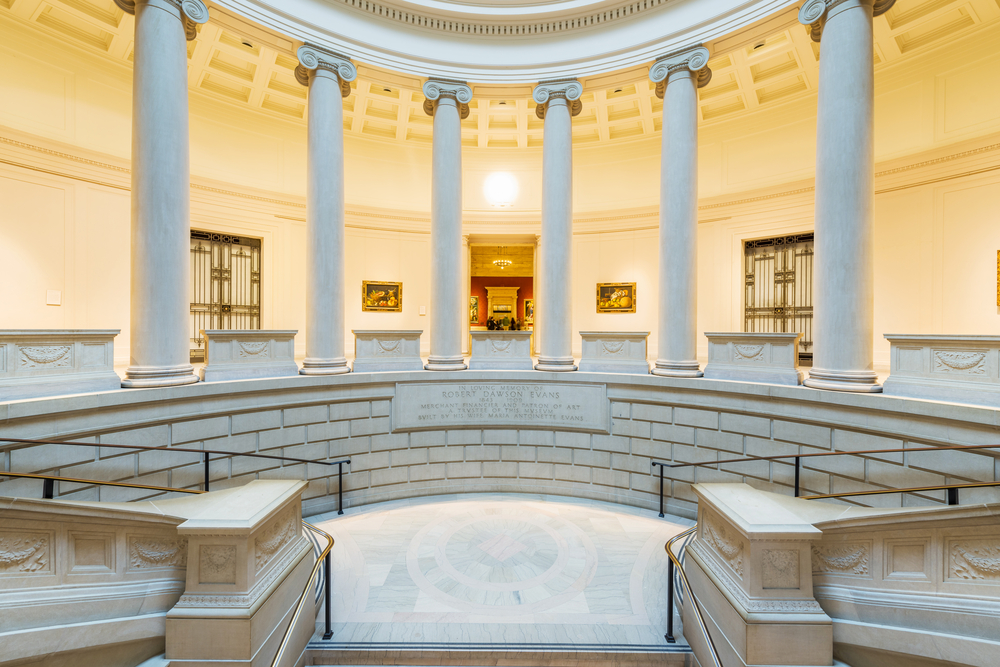 Once your feet have grown weary, consider taking the T to Harvard or even Salem if you really want to make the most of spooky season. These spots are located just outside Boston proper, but still easy to access, requiring a half hour or less on the subway.
Don't stress if the weather sours, as it's prone to do in the months leading up to winter: a cold, rainy day is the perfect opportunity to pay a visit to the esteemed Boston Museum of Fine Arts. With more than 450,000 pieces from the ancient world to today, it's one of the most comprehensive art collections in the Americas.
Of course, opting for a room with a view is also a good way to make the most of your visit. From our 20th-floor corner room at Moxy Boston Downtown, which boasted floor-to-ceiling glass windows, we were treated to sprawling city views as far as the eye could see. There's a clear reason they've dubbed this room category "Wicked Awesome View."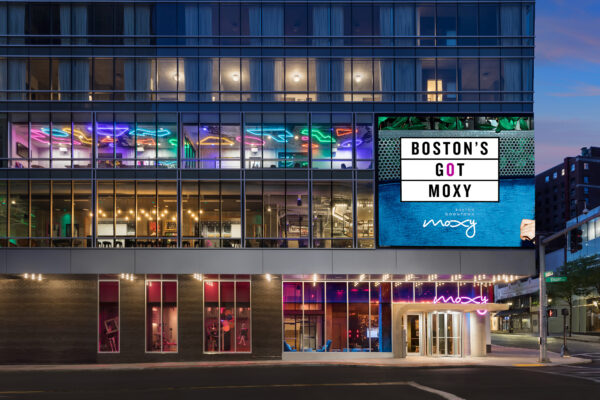 Best of all, the Moxy brand's boutique and youthful approach to hoteling means the prices are kept affordable because they stick to the basics and keep room sizes compact. Don't let the neon lights, photo booth, and colorful, funky decor make you think this is a millennial-only wonderland: under the Marriott umbrella, you can rest assured your stay will be comfortable and well-appointed, with all the amenities you need as a modern traveler (read: waterfall showerheads) and none you don't (closet space). On the second floor, there's a bar and restaurant as well as communal space to work, meet, and hang, the ideal centrally located stay.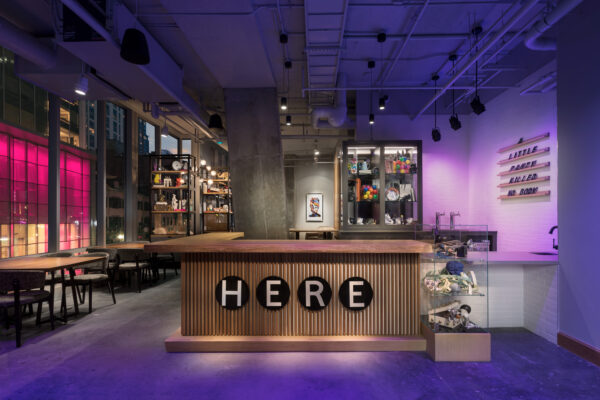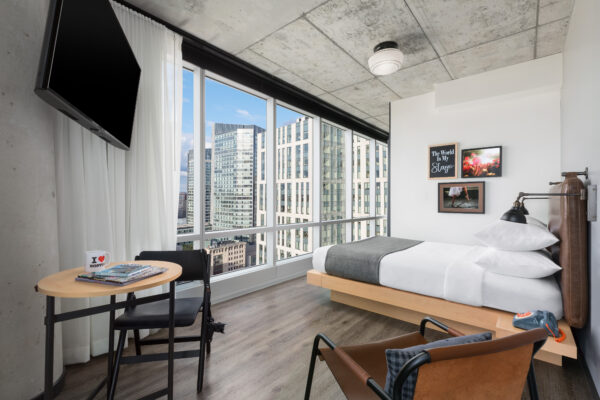 History
Boston's charm is due in part to its respected role in the making of our nation. Its brick-lined streets are steeped in history; the city provided the setting for pivotal moments in American history, especially the events leading up to the American Revolution. The old is sprinkled in with the new, still very much a part of modern-day life. Boston Common, for example, is the oldest city park in the United States—there since 1634—yet remains one of the most popular spots in the city, where visitors and residents alike stroll on a daily basis.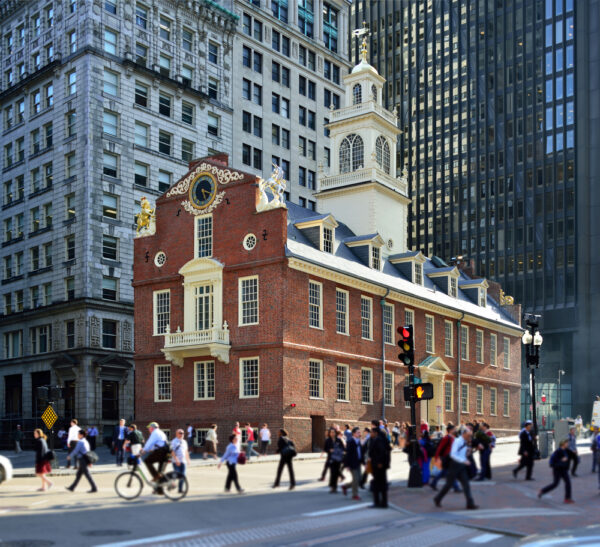 All around the city, you'll hear tales of the history-making events that have occurred in Boston over the past several hundred years, from the Puritan colonists who first ventured over from England in pursuit of religious freedom to the midnight ride of Paul Revere to the Boston Tea Party. In fact, you can quite literally walk the path to America's independence on the 2.5-mile Freedom Trail, a narrow strip of bricks that connects significant sites, from the Granary Burying Ground (wherein lies Samuel Adams and other Revolutionary heroes) and the Old South Meeting House (No tax on tea!) to the Boston Massacre site, Paul Revere's home (built around 1680, it's the oldest remaining structure in downtown Boston), and Bunker Hill. The Freedom Trail covers 250 years of history across 16 nationally significant historical sites.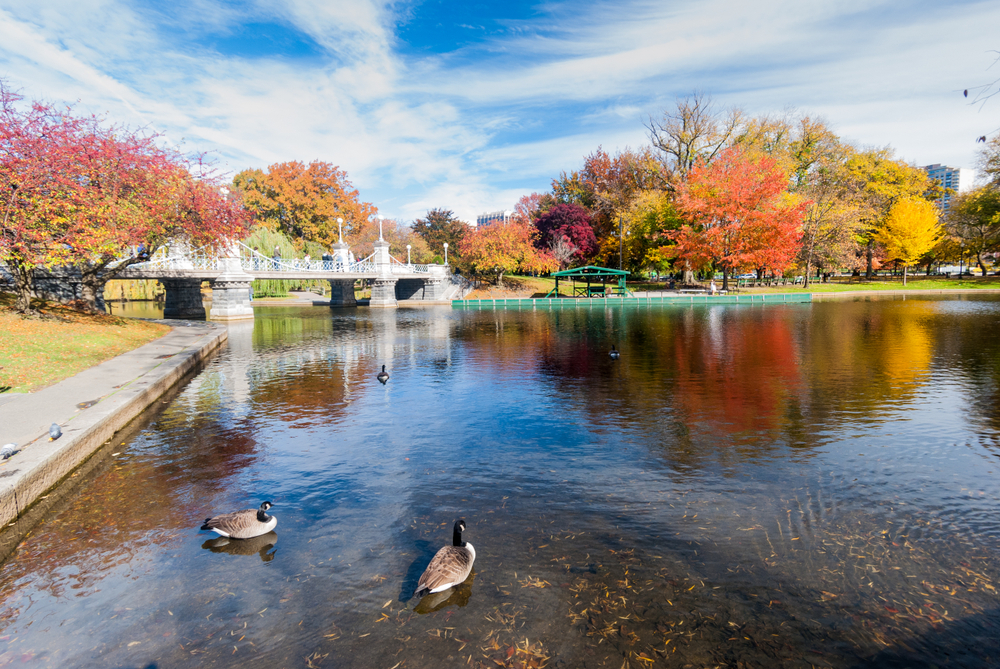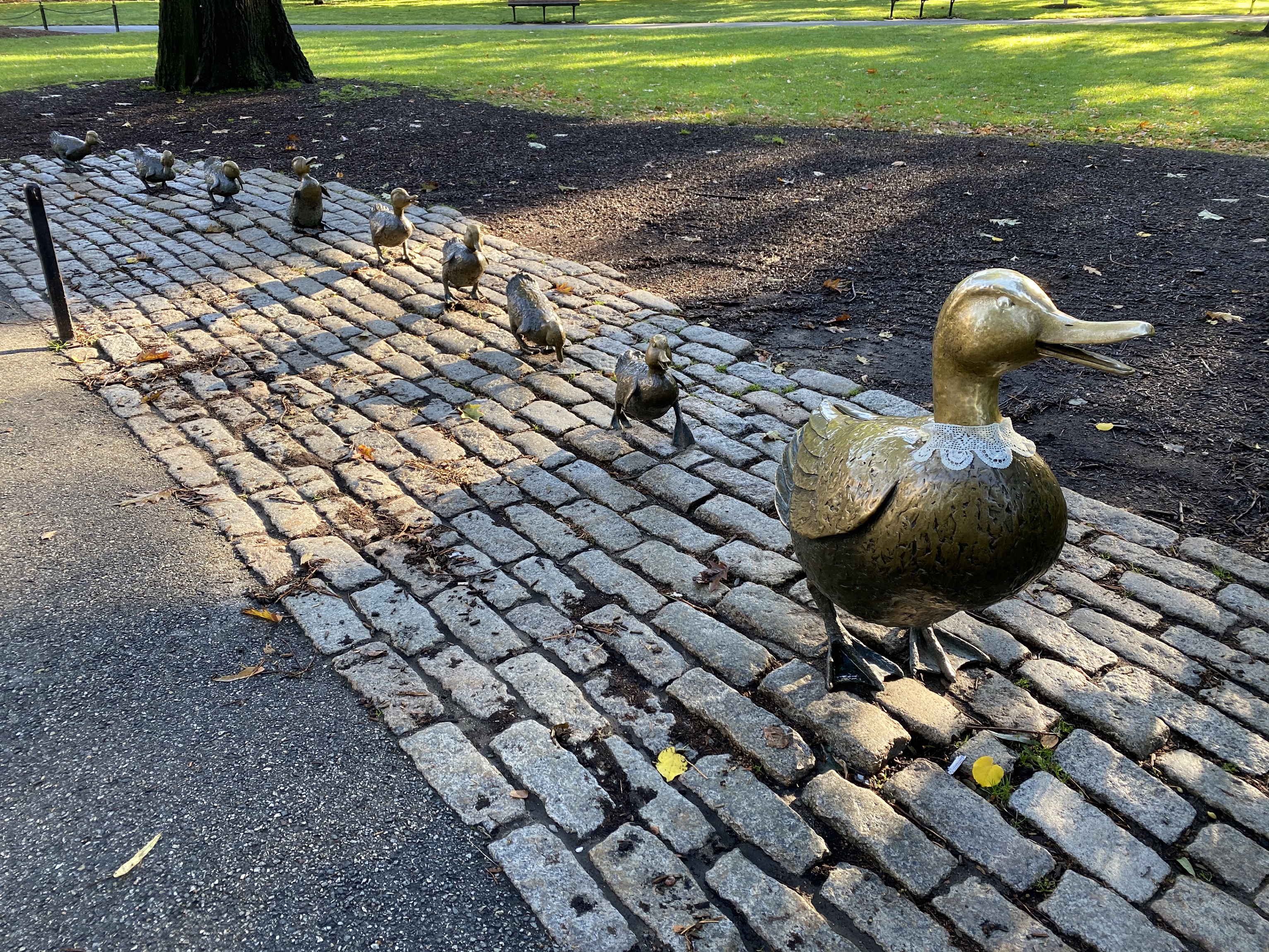 For a deep dive into history with no walking required, it's always a treat to book tickets on Old Town Trolley Tours—Boston is one of just seven historic cities in the U.S. where this particular company operates. (Your ticket also includes a 45-minute Boston Harbor Cruise, a nice perk.) They also offer a nighttime Ghosts & Gravestones tour, similar to the informative daytime tour but with a focus on all things scary (and only available in five of the seven cities). On your black and purple-lit "frightseeing" bus, you'll hear morbid tales of murder and learn more than you ever wanted to know about the many bodies, known and unknown, buried beneath the very streets on which you stroll. 
A Medley of Cuisines
Of course, outside of exploring, it would be a shame to visit Boston in the fall and neglect to warm up with the city's varied medley of cuisines. Take the North End, for example—Boston's Little Italy. Find a cozy spot for authentic Italian on Hanover Street and enjoy the charm of the district. At the close of a cold, rainy day, we tucked into pans of steaming homemade pasta and gnocchi accompanied by a glass of red wine at Trattoria Il Panino. The flavors were soul-warming, and Mike's Pastry is just a few doors down, so you don't have to walk far for one of their famous cannolis to go. (The cream-stuffed "lobster tail" is another fan favorite.)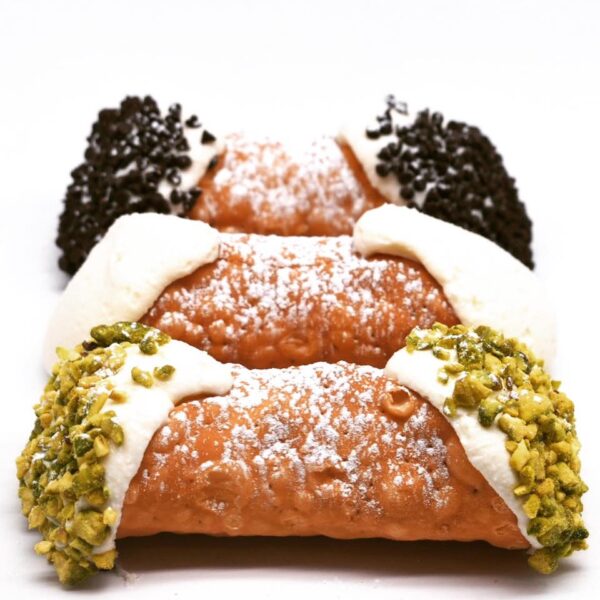 Another can't-miss neighborhood for foodies in Boston is Chinatown, where a range of Asian cuisines are available day and night—from boba tea to dumplings, hot pot, ramen, and more. Virtually any restaurant you wander into in Chinatown will serve up mouthwateringly authentic dishes—perhaps with a side of hot tea, as was the case at Taiwan Cafe, one of the only places still open upon our late-night arrival. There, I sampled Taiwanese Fuzhou-style noodles for the first time and instantly knew I'd been missing out my whole life.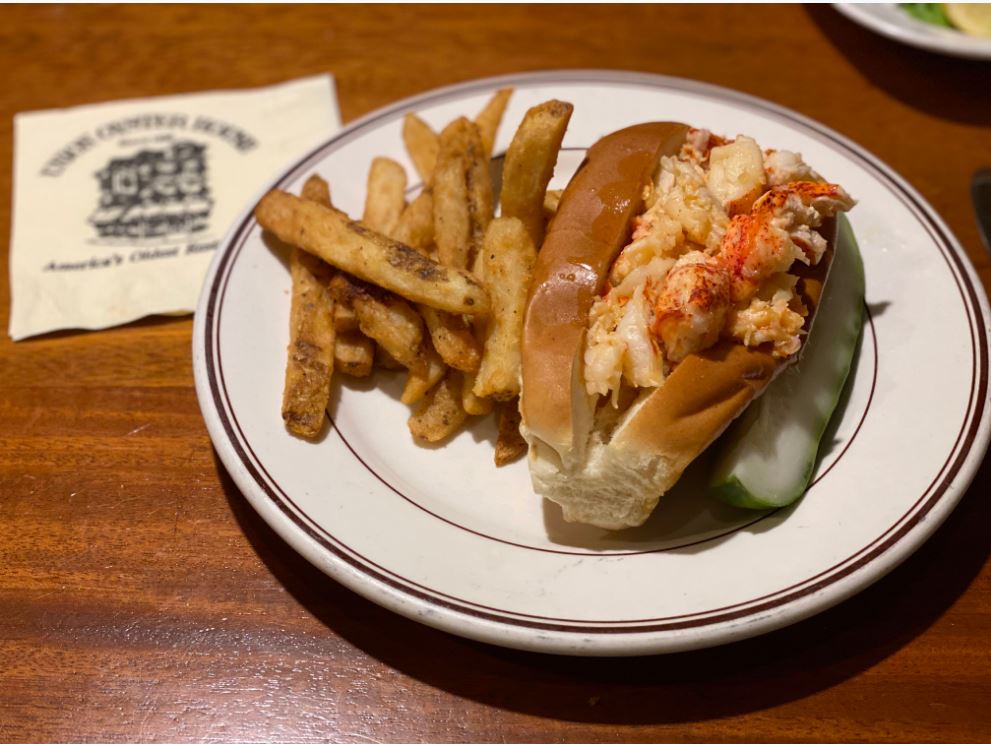 Of course, there's also Union Oyster House. The oldest continuously operating restaurant in the country, it's a must on any Boston visit: there's a hard-to-describe feeling of humility, gratitude, and pride you get when dining in a place that began serving food in 1826 and hasn't stopped since (plus, the building housing the restaurant is more than 250 years old). There I had my first authentic New England lobster roll—and, again, instantly knew I'd been missing out my whole life.
From now on, for me and my husband, it won't feel like fall without a visit to Boston to capture and revel in the spirit of the season. 
Skye Sherman is a freelance travel writer based in West Palm Beach, Fla. She covers news, transit, and international destinations for a variety of outlets. You can follow her adventures on Instagram and Twitter @skyesherman