A mom from Texas who survived a serious car accident with her family this year shared what she considers a remarkable intervention from above.
Gillian Nichols from Katy was involved in an accident on January 31; she was with her husband John and her two daughters, Leelah, 15, and Annie, 7.
She and her family were traveling to her great-aunt's funeral in Oklahoma; and though they usually travel that route during the day, the trip was by night, as she had to serve in the ministry at church in the morning.
The family had dinner at Braums (their favorite eatery in Oklahoma), and then got on the road with John behind the wheel.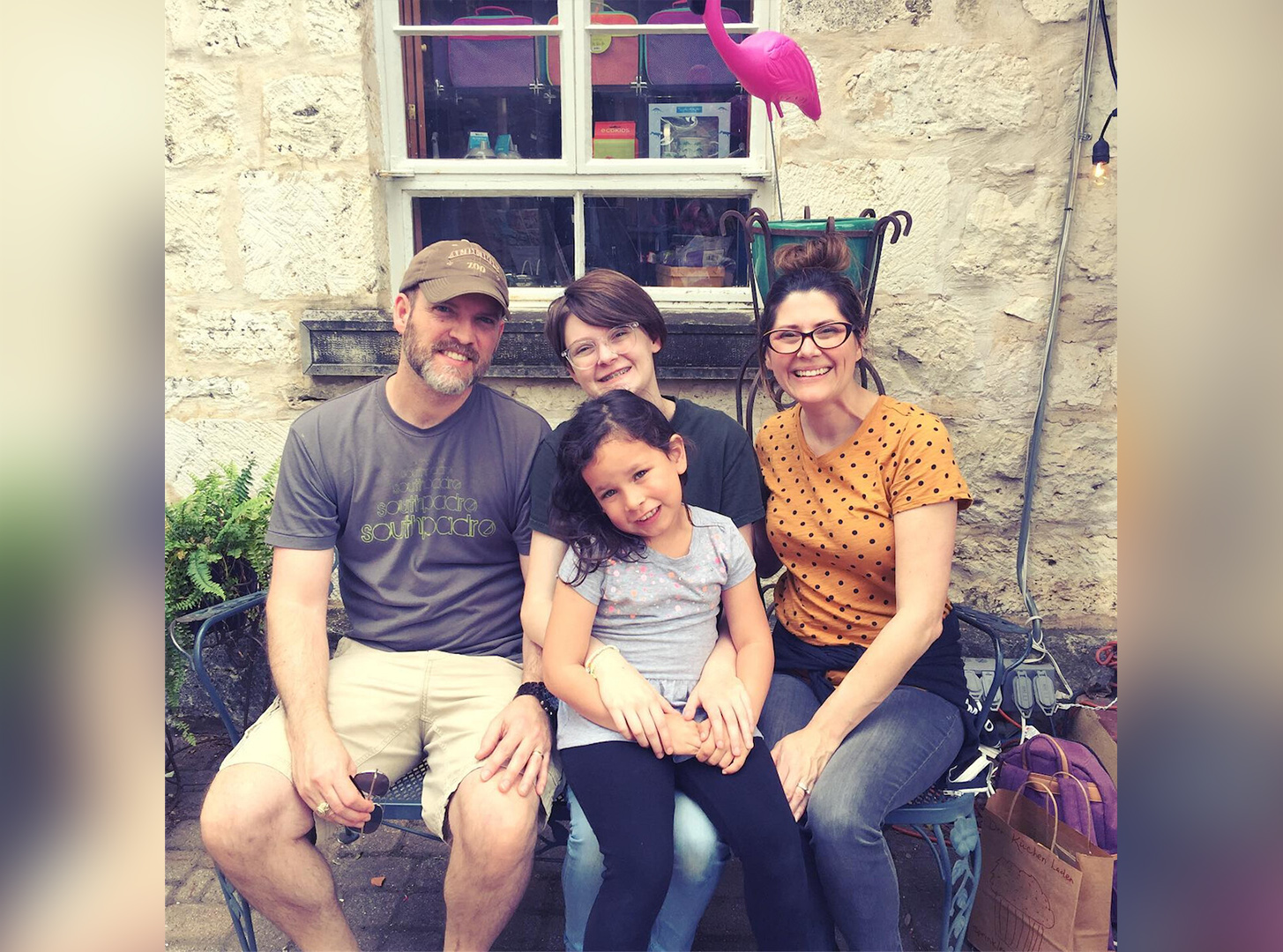 "My husband was driving because I can't drive at night, because I have had 10 eye surgeries," Gillian told the Epoch Times. "So I have like, literally googly eyes, like my lenses in my eyes wiggle."
Gillian was in the passenger's seat with their daughters in the back. Everyone was wearing their seat belts.
While driving in the right-hand lane, Gillian noticed her husband started slowing gradually as the cars ahead slowed and then stopped.
"Actually, the cars up ahead, it stopped because [in a] separate accident a person had passed away," she said. "There was a fatality ahead of us."
While slowing down, their car was suddenly hit by an F-250 truck that hadn't stopped, sending their Highlander SUV flying diagonally across the freeway.
"But we did not hit anybody," said Gillian.
The car struck a guard rail and was launched up into the air, flipping uncontrollably.
"As soon as we went up, I started screaming 'Jesus!'" she said. "Like, that's all I could think to do."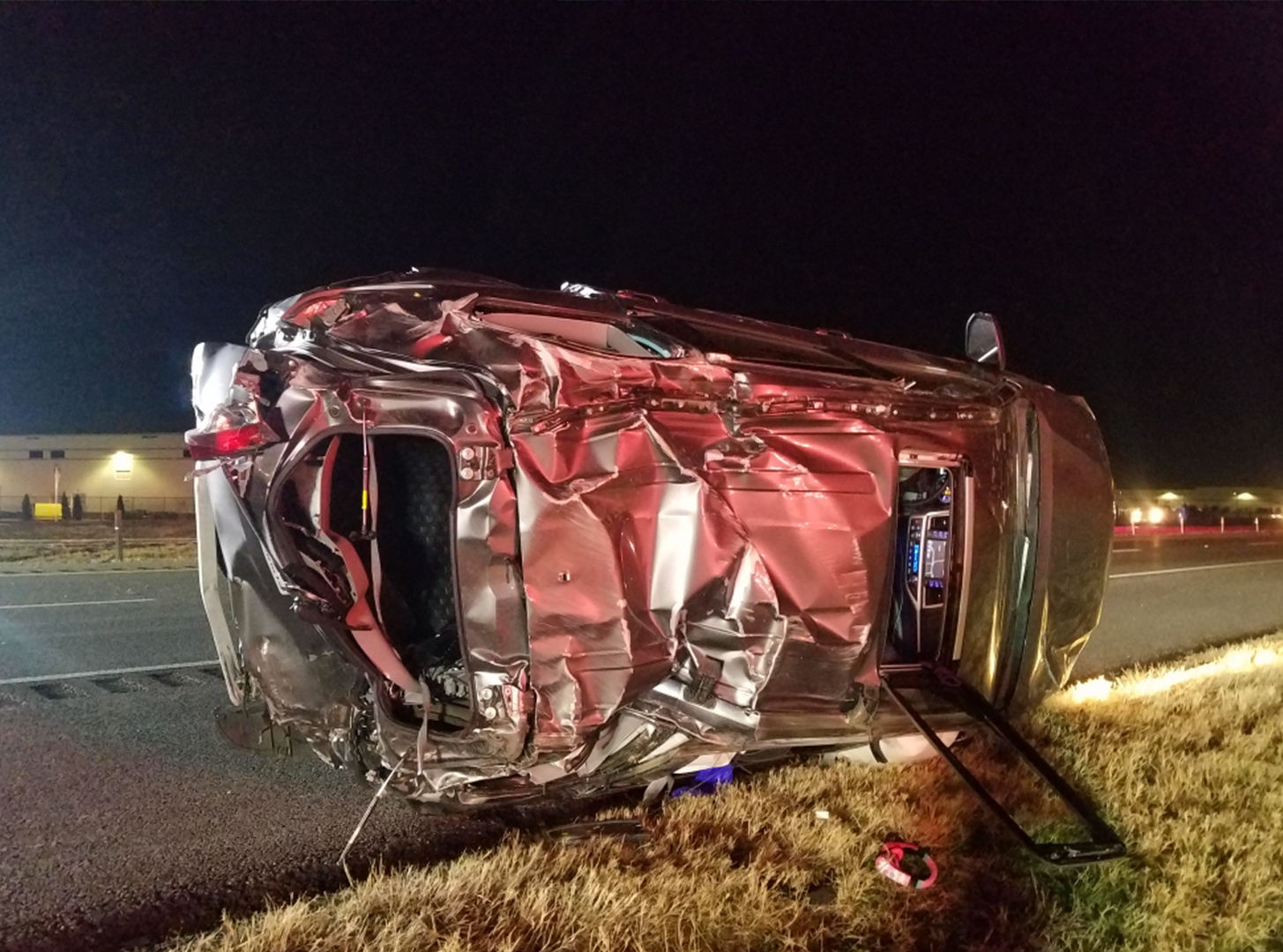 Each time the car flipped and hit the ground, her head seemed to land safely on the deployed airbags on one side, though the seat-belt mechanism ended up causing a serious head injury.
She could literally feel everything slow down as she consciously suffered brain damage. She was rendered unconscious for some few seconds when the car finally came to a rest.
When she awoke, she was basically thinking in one-word thoughts because of her injury: "family."
Fortunately, her husband and children only suffered minor bruises; John was able to get out of the car, which had landed on its side. Gillian was rescued through the sunroof.
In the ambulance, she experienced a miraculous sensation of God "knitting" her body.
"I felt like He was knitting me back together," she recalled. "And I cannot describe it. I'm a cross stitcher. So I cross stitch. And so I just felt knitting on my body."
Besides brain damage, her back developed complications that required surgery, and her speech became impaired. The accident also left Gillian's nose with a crook, though she only realized it six months later. Her husband also suffered some trauma-related illness and their daughters were left with some emotional issues, particularly related to driving.
But they survived, miraculously. And for that, Gillian credits God.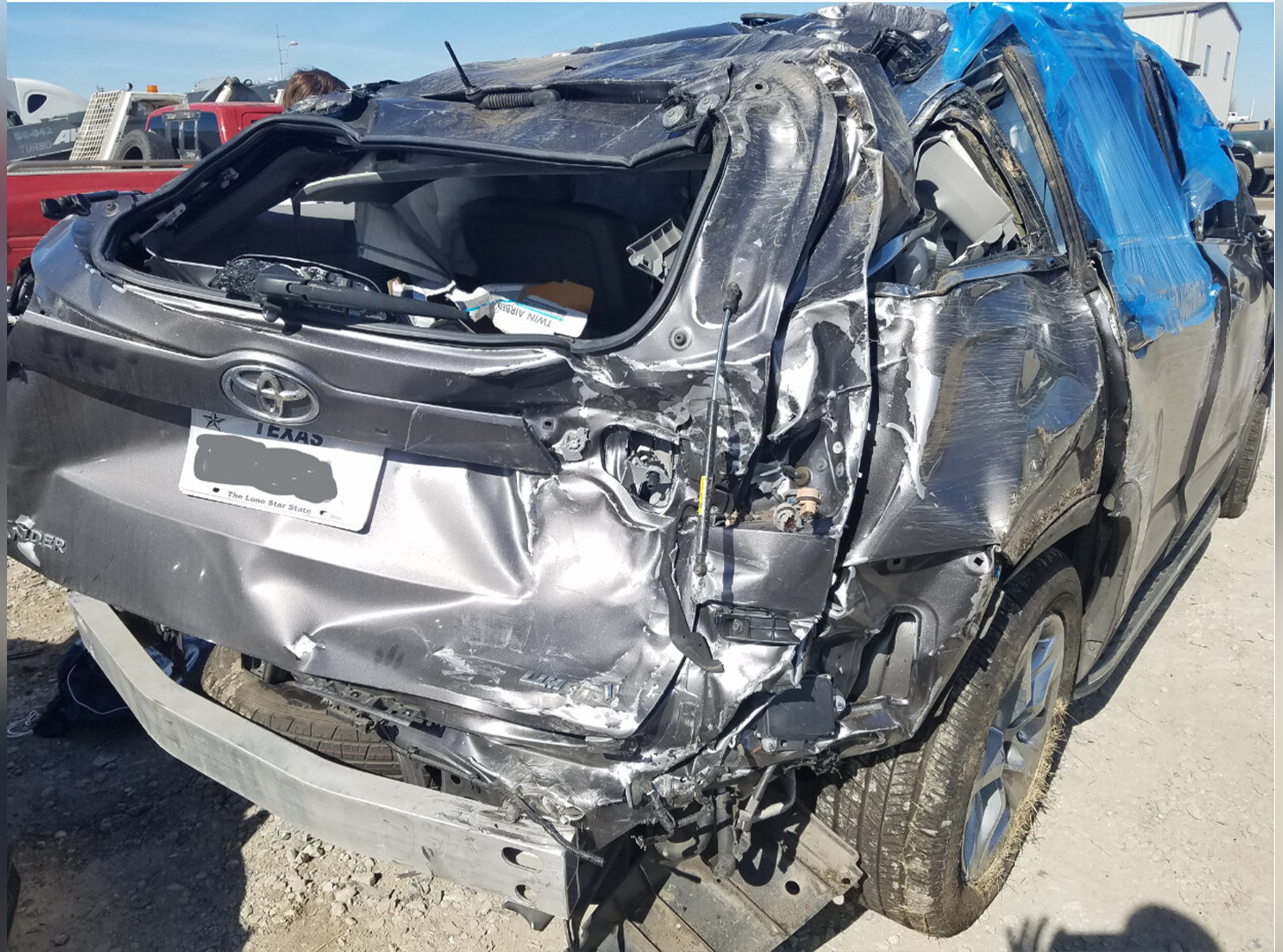 Now, Gillian often shows the photo of her totaled Highlander to everybody she comes across as a way to "brag about God," she explained.
"Every single person that sees the picture … like, neurologists, back surgeons, paramedics, people, every time I go to some MRI, everything, all these medical professionals see that and they go, 'Oh, no way you lived,' like, there's no way anybody lived through that, that's what kind of car was that," she said, adding that they spread the truth "in the hope that this is God's doing.
"I show everybody and you know: 'Hey, look at this picture, like we're alive!'"
Gillian marvels at the prospect of her family's survival—after which she recently enjoyed a dinner with her husband for their anniversary.
"When I was in the hospital, at one point, my husband was like, 'You gotta get well, so we can go eat at this place.' And so we went there, we were like, 'We actually lived through this!' So this is a very special time and … we like thank God."
Gillian credits her recovery to some therapy and lots of God's doing.
She encourages others to turn to Him when facing trauma—it doesn't need to be a "fancy prayer," she adds. Just call out His name.
Share your stories with us at emg.inspired@epochtimes.com, and continue to get your daily dose of inspiration by signing up for the Epoch Inspired newsletter at TheEpochTimes.com/newsletter