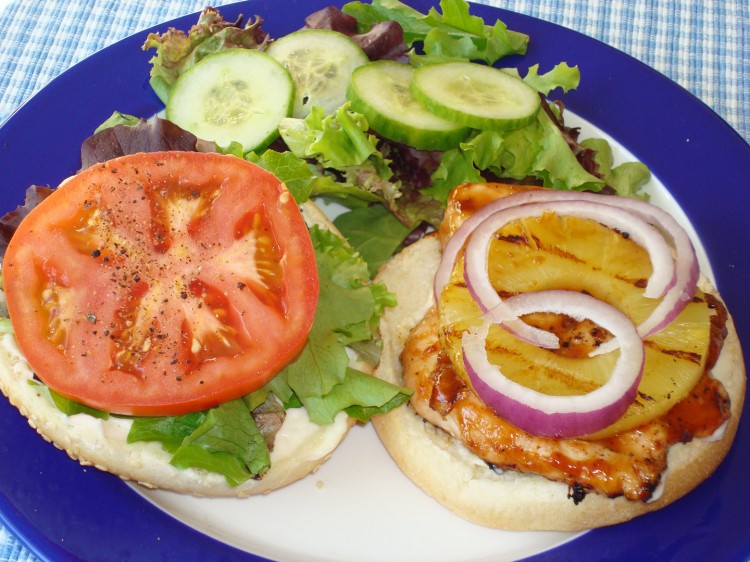 These teriyaki chicken burgers used to be on all burger menus back in the 1980s, but they have since been replaced with gourmet burgers. They were messy to eat and the sticky juices ran down your fingers, but you didn't care because they were so good! This blast from the past can be your best backyard burger when barbecuing this summer.
Grill the chicken until it is completely cooked. When cooked, brush teriyaki glaze over the chicken pieces, coating them very well. Grill the pineapple slices until they are heated and have grill marks, but be careful not to burn them.
Prepare buns by spreading mayo on each side, and put lettuce and a tomato slice on one half. On the other half, place the chicken breast, a slice of grilled pineapple, and a couple of thinly sliced rings of red onion. Brush with more teriyaki sauce if desired.
Serve with coleslaw or a green salad.
The Epoch Times publishes in 35 countries and in 19 languages. Subscribe to our e-newsletter.