Anyone who might be thinking of taking what's called the Empire State Road Trip through upper New York state should be aware that the journey won't be without challenges. Fortunately, they are good ones.
The route passes through pastoral countryside with views of rolling farmlands interspersed by dense forests and tiny towns. The test comes when visitors face the welcome task of choosing among a long, diverse list of sightseeing alternatives and activities.
One afternoon, my wife, Fyllis, and I were tooling around an automobile race track behind a pace car. On another, we slowed to a crawl before passing a horse-pulled Amish buggy. Then there were hikes through otherworldly environments, visits to intriguing museums, and opportunities to become acquainted with the opulent lifestyle of the wealthy.
We were following an itinerary that links the most enticing things to see and do throughout the area with inviting accommodations along the way. The trip was laid out by the Harbor Hotel Collection, three lovely properties about a three-hour drive from each other in Chautauqua, Watkins Glen, and Clayton, the latter located in New York's Thousand Islands archipelago.
Each place offers its own unique reasons to visit, while they also share appealing traits and treats. Let's begin with the latter.
Foodies, be forewarned! You may find you have to loosen your belt during your sojourn in this diet-busting locale. Farm stands and you-pick fruit orchards vie with cheese shops and bakeries to tempt passersby with hard-to-resist tasty treats. Craft breweries, cideries, and dozens of wineries provide beverages to accompany these delicacies.
And those gastronomic temptations are just for starters. Museums range from tiny establishments to impressive world-class collections. The first category includes the Fenton History Center, which is located in the mid-19th-century home of Reuben Fenton, a former U.S. congressman, senator, and governor. It tells much more than his interesting story.
One room is devoted to the War of 1812 between the United States and Britain, much of which was waged nearby along the New York-Canadian border. Other exhibits bring to life the role of people who were active with the Underground Railroad that helped slaves to escape from bondage in the South and flee to freedom in the North.
The Antique Boat Museum in Clayton, the heart of the Thousand Islands area, is much larger. It houses more than 320 vessels that range from canoes and kayaks to sleek powerboats.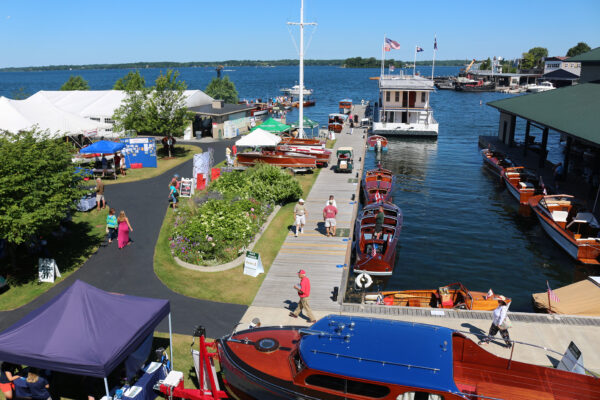 Visitors may row a traditional St. Lawrence skiff, ride in a vintage triple-cockpit speedboat and tour La Duchesse, an elegant houseboat that was built for George Boldt. He was one of the wealthy tycoons who during America's Gilded Age (1870s–1920s) constructed opulent mansions on some of the islands in the St. Lawrence River.
Boldt planned his castle as a gift for his wife, Louise, but when she died before the palatial structure was completed, he abandoned the project. The 127-room chateau has been restored and opened for visitors, who reach the island by boat.
A very different kind of ride provided a more adrenaline-boosting experience. Watkins Glen gained fame as an automobile racing destination in 1948, when a contest was held along streets in and around the town. After a mishap several years later resulted in the death of one onlooker and injury to others, the Watkins Glen Grand Prix Race Course was constructed.
Our introduction to the "Drive the Glen" program began with a briefing, after which our Honda fell into line with seven other vehicles. The pace car took its place in front and led us out onto the track.
The motorway combines stretches of straightaway with banked pavement leading into sharp hairpin curves. Despite the admonition not to exceed 60 miles per hour, I must admit that at one point I saw our speedometer briefly hit 80.
Contrast that velocity with the gentle clip-clop of a horse pulling an Amish wagon through quiet countryside. Residents of several Amish communities in the area continue to cling to their traditional lifestyle. These pockets of the past are comprised of tidy farms and massive barns, some with the image of a quilt painted on the side. An even slower pace is set by hikers following trails that crisscross the region. Our personal favorites offered more than just a walk in the woods. Panama Rocks Scenic Park in Chautauqua County is an ancient forest that has been attracting visitors since the 1880s. A mile-long loop leads through a junglelike world of towering rocks, deep crevices, and small caves. Signs identify features with names such as Indian Fireplace, which Native Americans used as a natural stone oven.
We encountered a very different environment at Watkins Glen State Park, where a deep gorge cuts through a landscape of water-sculpted rock and dense northern forest. Adding to the scene are 19 waterfalls squeezed into the first mile of the path. The route requires climbing up—and down—a total of 832 stone steps.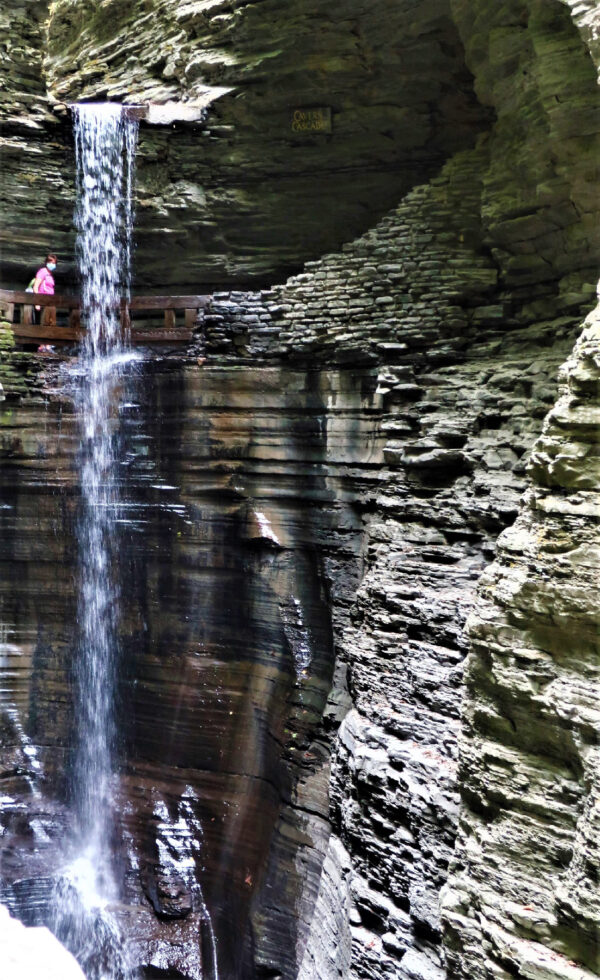 If thoughts of this mountain-goat experience don't excite you, it's likely that other opportunities available during the Empire State Road Trip will. From picking apples to playing race car driver, the challenge is selecting from among the long list of something-for-everyone choices. Some attractions in the area are open seasonally, so it's best to check ahead for those you wish to visit.
When You Go
For more information: HarborHotelCollection.com/experiences/empire-state-road-trip or 607-535-3759 
Victor Block is a freelance writer. To read features by other Creators Syndicate writers and cartoonists, visit the Creators Syndicate website at Creators.com. Copyright 2020 Creators.com